Synth-laced and full of charm, Iverson fuses modern and '90s soundscapes with a groove-inducing touch on "How Does It Make U Feel."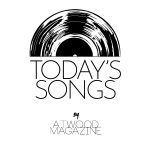 Listen: "How Does It Make U Feel" – Iverson
---
The way in which the forces behind love and lust can control one are enigmatic in nature, often leading to extremes in two directions: a fervent showing of bliss or a melancholic spiral when that love is lost. It's the former that Iverson ventures down, showcasing the insatiable groove that can come from a full heart. Luckily, they provide the remedy in the form of "How Does It Make U Feel," a song whose '90s inspirations are blended with modern touches to perfection.
The Chicago-based trio is well-versed in dancehall anthems, but "How Does It Make U Feel" feels like an evolution. Their sound is bolder, grander, and their melodies are at their most infectious. From the synth-adorned foreground to the horns that enter as the track progresses, each note hit is a further step into a euphoric groove of unmatched quality. Feet will be moving, hearts will be pounding, and energies will erupt as a firestorm of instrumentation swarm the senses, making for one of the most warming songs of the year.
There is no build-up here, "How Does It Make You Feel" immediately hits listeners with glam and majesty. The percussion and guitar coalesce together to great effect, starting this lover's adventure on a high note. As the vocals enter, things begin to shift as the tone only bolsters. Excitement is heard throughout each syllable, creating an aroma of ecstasy that serves to only heighten the listening experience. It all leads to a finale that is tinged with nostalgic harmonies while still retaining a modern and lush soundscape where horns take a much-deserved spotlight. It's a frenzied display of unfettered joy, and the effect spreads to each listener, creating a smile on each face and a spark in every heart.
Not many can pull off a modern take on '90s soundscapes, at least not to this level of artistry. "How Does It Make U Feel" delivers an experience nonpareil, no listener able to escape the groove that is being created. As summer begins, love will be born from the sunlit sky, and Iverson has provided the perect anthem to these soon-to-be beginning stories. It'll be a summer like no other.
— —
Listen: "How Does It Make U Feel" – Iverson
— —
? © Nicole Bitonti
:: Today's Song(s) ::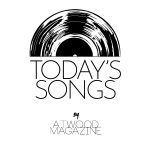 :: Stream Iverson ::