Lucid State joined the music scene not too long ago, but with their latest EP 'Talk to Me," the duo found their identity, embracing it and continuing their journey with poise and soul.
— —
In 2018, Ben Northam and Shayan Fassih made the decision to embark on a musical venture and join the scene. What the Oxford-based duo presented was Lucid State, a band whose sound teeters on jazz and R&B, a combination possessing soul and grit, and one the duo have already shown to excel at. With their latest EP Talk to Me, they exemplify this in a dynamic fashion.
The EP begins with the title track "Talk to Me," a song that employs funky basslines and soothing atmospheres that all work together to make an alluring experience, perfect for those late-night moments. With "Flowers Bloom," things take a softer turn. Starting off with little instrumentation, the song focus on the croon of Northam, slowly building as the song progresses. It ends on an airy note, one that lingers around listeners with a warm embrace.
The funky undertones take a step back for sweet, dulcet vocals from Northam on the aptly titled "So Sweet." The vocals enter the spotlight with this song, the lulls being inexplicably intoxicating. The smooth guitar riffs, however, do a tremendous job of pushing the vocal spotlight and act as great support. "Not My Place" has an ethereal presence to it that stems from the great mixture of the vocals and instrumentation that flows with ease. For the finale, the duo goes acoustic with "Silhouette." It's a great and stripped-back approach to their music style, showcasing that they truly possess the artistic talent to make waves.
Lucid State might be new, but their introduction was nothing short of powerful, and Talk to Me only serves to push their name further. Atwood Magazine recently spoke to the duo on their start, the story behind the EP, and more. Get all of the info in our exclusive interview!
Listen: 'Talk to Me' – Lucid State
MEET LUCID STATE
Atwood Magazine: First off, congrats on the EP release! How does it feel to have your first full project out?
Lucid State: Cheers! Yeah, it's really nice to finally have a full body of work out there. I'd say that the most difficult (and probably most enjoyable) part of the process so far has been defining our sound; trying to build something that represents who we are and how we feel as accurately as possible. It feels good that after a couple of years of trial and error we might be beginning to get there and that, in retrospect, Talk to Me sounds like a good representation of our experiences and emotions at the time of writing. Also, releasing the project has given us the opportunity to move forward and we've already started working on more music which feels refreshing.
You're a relative newcomer to the music scene, so what drew you to it? What made you decide to go for it?
Lucid State: Fame, drugs, adoration. But if we're trying to sound genuine, we both just really enjoy creating and it provides a good outlet for expressing ourselves. Although we've both been playing music for most of our lives, we both did very non-musical degrees so when we first mentioned that it was something we wanted to pursue it came as somewhat of a surprise to a lot of our mates. For us, starting Lucid State came at a point where both of us were feeling a bit low and I guess it provided both a purpose and a means to express ourselves at the time. Since then, we've grown to love the creative process even more as we've improved both as individuals and in working together, and so it has made the choice to push on and go for it an easy one.
Your sound coalesces gorgeously between jazz and R&B – what were some inspirations for this style of music? Has this always been a genre you've been drawn to?
Lucid State: Thanks, those have probably been two of our favorite genres since we were quite young so we've managed to rack-up a pretty long list of inspirations by now. We're both drawn to contemporary R&B artists like Daniel Caesar and Frank Ocean, and between us we've also listened to a fair bit of jazz/blues while growing up – the likes of Chet Baker, Oscar Peterson, and B.B. King. We also love the long, story-telling kind of chord progressions you tend to find in jazz standards. When we're writing though we try to avoid listening to other artists to make sure that we're making music that is original and authentic rather than subconsciously imitating whoever we're listening to.
Oh and I forgot to mention, we're both massive Destiny's Child fans.
Listen: "Talk to Me" – Lucid State
Compared to your first EP, A Circular Narrative, how do you feel your sound has developed with Talk to Me?
Lucid State: We'd only been writing and playing together for about three months when we released A Circular Narrative and so it was very much a learning process, both in how we worked together and in establishing what our sound was going to be. In the early days, we used to have the odd creative difference (usually the police got involved before it escalated too far) about our vision for the sound, but with Talk to Me, it was actually pretty smooth sailing. In terms of how the sound itself has developed, I'd say it's a combination of both digging a bit deeper with our lyrics, coupled with a cleaner sounding finish on our production, which I guess is also something that distinguishes us a bit from the typical 'bedroom pop' sound.
In addition to your sound, how do you feel you have developed as people and artists since your 2018 start?
Lucid State: We've definitely both become a lot more self-assured over the last couple of years which has made us more comfortable with taking risks. It's quite liberating and has made writing more fun because we're not as concerned about how the end product is going to be received. Instead, we're focusing more on the creative process and discovering sounds or ideas we haven't come across before. Now we feel like we know ourselves better it's easier to be a bit more out there with both our lyrics and production and we're definitely looking to push ourselves more on this front going forward.
What did the song creation process look like for Talk to Me? Did you run into any challenges when making it?
Lucid State: Whilst the specific process for each song does vary quite a lot, usually it starts with one of us writing a chord progression and then we'll listen together and see both how it makes us feel, and if there are any personal experiences it reminds us of. We'll usually talk about what we want to convey in quite some depth before writing it, and then will bounce lyrics and melodies back and forth off one another until the song starts to take shape. Regarding the challenges we faced, it took us a while to teach ourselves how to produce, mix, and master to a level where our technical abilities weren't limiting our creative output for the project and is definitely an area we want to focus on continuing to develop in the future.
What made you decide that these five songs were the ones for the EP? Was there a certain theme that you wanted to portray with these songs that maybe "Finding the Words" and "Turning Tides" didn't fit into?
Lucid State: We wanted to write an EP about a relationship, from the title track which is about that first rush all the way through to the difficulty of saying goodbye. We felt that it was important to have a narrative running through this project, and the five tracks we chose did a good job of telling a story from start to finish. We also wanted to capture the different forms of love that we've experienced, be it romantic, platonic or unrequited (we've all been there). With "Finding the Words" and "Turning Tides," we felt that they didn't really fit sonically, or into the narrative that we were trying to achieve in Talk to Me.
This one is more for Ben. I find your vocals to have a nice sultry quality to them, and "So Sweet" does a great job at highlighting it. Has singing always been a passion of yours?
Lucid State: Ah cheers, I've not had sultry before. Growing up I always enjoyed singing, but it wasn't something I ever really took very seriously and always viewed myself as more of a pianist. I started dabbling a bit with production when I was around 15 though and needed some vocals to go with the beats I'd made, and so I guess that's where I first started to think about how to develop my voice. I also used to sing in a barbershop quartet with a few mates from school around the same time (sure there'll be some videos on YouTube if you dig deep enough), and whilst the chat I've received for it since has been pretty unrelenting, it definitely helped me improve a lot with my performing.
Another song that stuck with me is "Silhouette." The acoustic approach is a new auditory experience for you. What's the story behind this track, and what made acoustic the medium to present it in?
Lucid State: "Silhouette" was actually potentially one of our favorites to write, as it was a song that we both had quite a bit to say in. At the point of writing we were both having to say goodbye to someone that we'd been close to for a long time, and whilst it wasn't necessarily a final goodbye, I guess the song is just about the acceptance that relationships, romantic or otherwise, can't always last or stay the same forever and that sometimes life just gets in the way. When we initially wrote it just using acoustic guitar and voice, as we often start out with a lot of our songs, it just felt like it should stay that way, and seemed to capture the exact feeling we wanted to convey in the song.
What does the rest of 2020 look like for Lucid State?
Lucid State: Since the release, we've been quite focused on fine-tuning our live set with our bassist James Hartley and drummer Jonny Walker. We've got quite a few gigs coming up including our first headline show which will be at the Jericho Tavern in Oxford on 14th May. There will also be a couple of new singles on the way in the coming months which will feature in our live sets alongside Talk to Me. It definitely feels like we're at a point where we have a good idea of who we are and where we'd like to head, so we're excited to see what the year holds. That said, the music might have to take a back seat to our main goal of getting TikTok famous.
— —
— — — —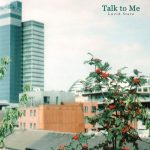 ? © Jona Boender
:: Stream Lucid State ::
---