Atwood Magazine's writers discuss Hayley Williams' debut solo venture 'Petals for Armor', the work's dark and daring musical energy, and her use of interwoven, poignant symbols.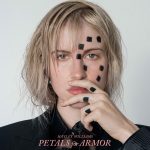 — —
Anticipation is an interesting emotion. We wait, we stew, and we daydream about the event to come. We create expectations and illusions, none of which will pinpoint exactly what is to arrive. There's no denying that fans have been itching for a solo album from Hayley Williams for years. Undeniably, Petals for Armor was worth the wait, and a wholly unanticipated ride.
In Petals for Armor, Williams – ironically – sheds all shields and truly lets listeners into her mind and heart. We see blossoming empowerment in the funk-pop ditty "Watch Me While I Bloom," while also witnessing intimate pain, lust, and regret in the dark, rock track "Sudden Desire." It's an album of juxtapositions and varying high and low points, but that's what makes it a work in honor of the true human experience. Williams never croons about the same feeling, and never repeats sonic energy – with the entrance of each track, you're led into a different room of Williams's headspace. While listening, one understands why we awaited this art for so long.
Finally, Petals for Armor utilizes the symbol of the flower forwards and backwards to create a stunning – both lyrically and sonically – testament to destruction and rebirth, control and release, strength and softness. Through and through, Williams brings uniqueness to her music-making.
In this roundtable, Atwood Magazine's writers discuss Hayley Williams' Petals for Armor, her debut solo venture, the work's dark and daring musical energy, and Williams's use of interwoven, poignant symbols.
Stream: 'Petals for Armor' – Hayley Williams
Solo ventures can be a risk. Was Petals for Armor a success?
Josh: It sure was! The strong critical consensus (as one can tell by skimming through Metacritic, where the album's average rating is 84/100) is that Petals for Armor is a successful solo debut for Hayley Williams, backed by compelling vocals, lyricism and production. I see no reason to be contrarian in that department.
Lowndes: I think so! It stands so distinctly apart from Paramore records in a way I didn't really expect. Even on a personal level, there seems to be a sense of freedom from Williams on the heels of this release, re: interviews like this one, and that alone constitutes success to me.
Baylee: Definitely. Williams found her own blazing, shining path and delivered a work full of hypnotizing sounds and thoughtful storytelling. Petals for Armor was worth the wait, and leaves listeners hanging on, itching for more.
 Nicole: 100%. While the music is great, what makes this album a success is how much of Williams' voice and story we get to know in Petals for Armor, and how unashamedly she dives into her experiences, insecurities, and the multitude of her being. Even though Paramore's songs are already personal, especially on their recent After Laughter, the songs still sound like they speak for a collective, in my opinion. Petals for Armor is Williams speaking for herself, louder than ever, and doing so beautifully.
At 15 tracks, Petals for Armor is a long record. What are your thoughts on Williams' decision to release it in three parts?
Josh: Hey, I've made my way through all 90 minutes of Scorpion by Drake, all 135 minutes of Speakerboxxx/The Love Below by OutKast, and even all 173 minutes of The Epic by Kamasi Washington. So, what's so daunting about the 55-minute Petals for Armor, I ask you? 🙂
On the real though, I thought that the record was appropriately lengthed and sequenced. Gluing three EP's together seems to be an acceptable way to craft a full LP, and it worked out well in this instance.
Lowndes: As someone who prefers to have all of the pieces to a puzzle before I begin putting it together, the three part release actually delayed my listening to the record until it was out in its entirety. However in hindsight, I feel like a three-wave release made a lot of sense, both in a business sense and in a content sense. 
Baylee: Releasing Petals for Armor as three parts highlights the phases that Williams wrestles with during this album. The first five tracks feel darker, more confused, and more rage-filled, but as we continue Williams finds relief and reprieve from her loneliness and depression. So from a content standpoint, I think the three part release undoubtedly worked, but I'm not sure how it necessarily affected the business, publicity, and revenue side of the album.
Nicole: This kind of part-by-part release has become increasingly common, as has splitting albums into parts (see Lady Gaga's Chromatica for the most recent example), and I think it serves the album well in terms of promotional strategy and storytelling. Williams giving us time to digest each part of her story and get to know these songs intimately to me proves that she wants us to really listen to her – and makes a 15-track album a viable option commercially at a time when lots of people like to declare that albums are dead. It works.
"Simmer" was the first and lead single released off Petals for Armor. Do you think it represents the album well?
Josh: I think "Simmer" was a smart choice for a first single. Not only is it quite a good song, but it represents the ensuing album well on several levels. It establishes how sonically divergent Williams' new music will be from her previous work with Paramore, and also gets the trend of floral metaphors going with its lyrics likening "petals for armor" to a means of embracing femininity and self-control.
But sure, other tracks here could have been strong lead singles as well. "Taken" has the sort of simple, catchy chorus that works well on radio, while "Dead Horse" has a message of resilience that listeners tend to connect with. Let's see what others have to say.
Lowndes: "Simmer" really lets the album take off running. It's a wrestle with rage, and shows Williams as someone unafraid to ask questions ("how to draw the line between wrath and mercy?"), but I feel like it makes more sense being track 1 than it does being the first single. I agree that "Dead Horse" would've been a strong choice for lead single.
Baylee: I agree with both Josh and Lowndes in regards to "Simmer" being a strong single, but I think several other tracks could've added punch, flavor, and heightened anticipation for this album. "Watch Me While I Bloom," "Dead Horse," "Pure Love," and even "Cinnamon" all would've stood well on their own and introduced us to different sides of Williams. In my opinion, a few more single releases would've both drawn in more listeners and showcased earlier the variety of sounds and topics covered on this album.
Nicole: Personally, I think it worked perfectly as the lead single. The song is explosive, has so much attitude and energy, and is such a powerful statement of someone owning their own flaws and understanding their feelings, it was the hint we needed to understand just how generously honest Williams was going to be on the whole record.
From the album title to "Watch Me While I Bloom," flower symbolism permeates throughout this work. What do you think of it, and why do you think flowers specifically?
Josh: Do you remember the first time you encountered the fairy tale "Beauty & the Beast?" Probably not– you were almost certainly quite young at the time. But at that very early age, you learned something that has since been reinforced by much of the artwork and literature you've encountered since then: flowers are chock-full of symbolism. Love, lust, temptation, youth, danger, beauty, vulnerability, ticking clocks– the list of virtues embodied by these plants goes on, perhaps indefinitely.
For a musician, such broad metaphorical possibilities can certainly be fodder for strong songwriting material. It worked out well for Hayley Wiliams to pick from the list of qualities associated with flowers and structure her songs around then. Such an approach allowed her to explore feminism and self-discovery on "Roses/Lotus/Violet/Iris," personal rebirth on "Watch Me While I Bloom," and much more.
Lowndes: As Josh said, flowers are obviously symbolic for many things. While that symbolism can sometimes feel overdone, I really loved its subtle presence on Petals for Armor. While it's clearly an album that delves into many avenues of growth, it wasn't annoying or overt. Petals for Armor is also a more exciting way to convey "there's strength in being soft."
Baylee: I'm always a fan of an album that chooses a symbol and runs with it. Williams utilized flowers for all of the emotions and phases Josh outlined above. I feel like Williams chose flowers specifically because of their versatility and ability for re-birth. There are several moments in the album where we realize that Williams has ached for a solo venture for awhile now, but was held back for various reasons, for example her depression as alluded to in the opening of "Dead Horse."
Furthermore, I adore the album title – the irony of it encourages listeners to contemplate what, maybe, serves as their armor for the day to day. Do we walk around with metal chest plates or feather helmets? What cracks our armor and what strengthens it?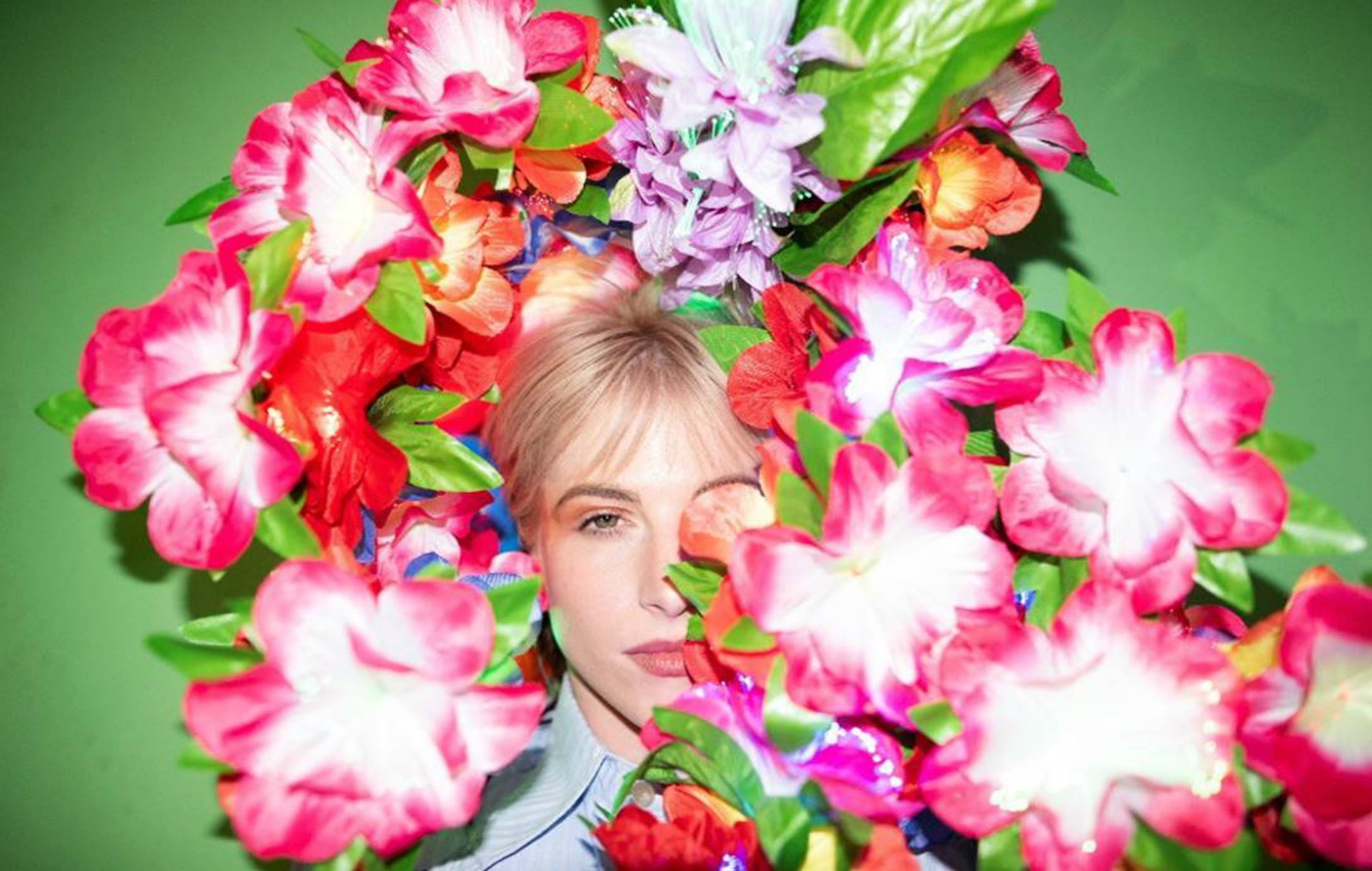 Petals for Armor feels distinctly genre-less, but maybe others disagree. What influences do you hear? For fans of other artists, who would you suggest this album to?
Josh: There's a variety here. "Sugar on the Rim" has some dance music/electronica in it, "Simmer" is more dark-pop influenced, and a handful of traditional instruments like the piano and bass make their way in as well. If you like Florence + the Machine, Björk, Charli XCX, etc. there could well be some promising material here for you as well.
Lowndes: What are genres anymore? Ha, it isn't just "pop," but it's not not pop. Petals for Armor feels nuanced and classic in a way I can't quite find words for. So maybe it is genre-less? I would probably recommend it to fans of St. Vincent, Feist, or even Robyn.
Baylee: This album epitomizes the idea of genre-less music. There's rock influences, pop flair, electronic synths, dark punk energy, and an airy, classic rhythm to the whole album. You can't pin down what you're listening to and that's what makes it so thrilling. I'd say fans of CHVRCHES, Misterwives, Orla Gartland, even Phoebe Bridgers would all find tracks to gravitate towards.
Nicole: I definitely think the album steers towards some darker, eccentric shade of pop I've yet to put a finger on, but I agree that it's pretty eclectic and all over the place. I think anyone who's into Talking Heads would love the album, as well as fans of other '80s pop, dance, or alternative music. It's definitely a timeless album.
What's your favorite track?
Josh: OK, OK, maybe as music critics, our duty is to be a bit adventurous and scan the full album for some deep cuts, then push our readers to do the same by naming something other than the first track and lead single as our favorite song off the album. But maybe I'm just not in the mood today: My favorite track off this album is "Simmer."
Lowndes: Probably "Sudden Desire." It's a track I didn't expect it, but it was so exciting. Close second: "Crystal Clear."
Baylee: "Dead Horse" was undoubtedly an early favorite of mine, but also "Watch Me While I Bloom" and "Cinnamon" have entered my daily playlist. "Pure Love" also surprised me later in the album by how it reminds me of Paramore, but with an electric edge.
Nicole: Comparing the songs on this album is so difficult, but personally I'd say "Simmer", "Sugar on the Rim", "Crystal Clear", and "Roses/Lotus/Violet/Iris".
What is your least favorite track?
Josh: They're all good. Some are a bit slow-moving like "Leave Me Alone," but it's such a personal song that I feel bad calling it my least favorite track.
Lowndes: Probably "Creepin'." While I love a good vampire reference, I didn't love the repetition of the chorus.
Baylee: I'd say "Sudden Desire." I feel like it doesn't fit well alongside the rest of the album.
When you first listened to Petals for Armor, what was your reaction?
Josh: The first time I listened to it, I definitely was impressed, but it took me a while to get adjusted to how different it sounded from a Paramore album. Over the next few listens, I managed to surmount that initial jarring feeling and appreciate this album for the brand new career phase it represents for Williams.
Lowndes: When I first listened to Part I, I was honestly confused. I was definitely in the camp of expecting more of a similarity to Paramore, and when that isn't what I heard I couldn't decide how I felt about it… (answer continued in next question!)
Baylee: Honestly, I did not love it. I've been a fan of Paramore and Hayley Williams for over a decade. My anticipation for the album grew week after week leading up to the release date, and then as I began to listen I felt that I was waiting for a note, lyric, or track to grab onto and ground myself within. I pressed on though because this struggle with anticipation vs. reality toys with my initial relationship with albums often.
I'm not sure if it was the cheeky lyricism or the dynamic beat, but once I reached "Dead Horse," I was energized, entranced, and eager for more. I realized then that Petals for Armor is an album that requires active listening; it requests that the listener engage with the story – or else you wander along looking for familiar faces that aren't present. Petals for Armor over and over again is not what was expected of Hayley Williams and that's what makes it epic.
Nicole: The first time I listened to Petals for Armor, I did so while reading Williams' Pitchfork track-by-track, and I hadn't really invested on the EPs and singles, so it felt like I was discovering a whole new world. It was exciting to listen to songs and read the stories behind them, I think curiosity and surprise were what I felt the most, but the more I listen to the album the more I admire how the album weaves stories and sounds together seamlessly.
From Williams' leading role with Paramore to her various features and more that you know about her, was Petals for Armor what you expected or totally different from what you imagined?
Josh: As I've alluded to above, one of the qualities that makes Petals for Armor a distinct listening experience is how very different and less alt-rock-influenced it sounds from Paramore's primary catalogue, which is what Hayley Williams is best known for. It reminds me of when, many years ago, Gwen Stefani left No Doubt (the band Paramore has often been compared to) to record her first solo album, Love. Angel. Music. Baby, with an eclectic range of producers to support her.
Just as that record sounded quite distinct from Stefani's work with No Doubt, I suspected that Williams would want to try something a bit different on her own solo debut. But this different? That, I could not anticipate.
Lowndes: …but once Petals for Armor was out in its entirety, I listened to it on a long bike ride and was pretty much blown away. It still definitely wasn't what I expected, but I was very glad to embrace it. "Crystal Clear" is really the only song that felt familiar or expected to me.
Baylee: As I mentioned above, Petals for Armor was not what I expected at all from Hayley Williams, but I'm not sure what I did expect. I had a feeling she would veer away from the Paramore sound, but who knew in what direction? I did expect a beautiful mix of dark and beauty though, and Petals for Armor delivers on that front. The winding, ethereal sounds of "Roses/Lotus/Violet/Iris" and the vampiric scratch of "Creepin'" exist and succeed on the same piece of work, which in itself is a major achievement.
Nicole: It wasn't what I expected, but I think that would be natural considering it's the first time we're seeing Williams in a solo light. Expecting a Paramore-like sound from this album would be futile, even though she collaborated with Zac Farro and Taylor York on Petals for Armor. Now, she's speaking for herself.
Do you think Petals for Armor would have been met with as much success without Williams' already established fame? Do you think it stands for itself well?
Josh: Well, of course the fact that Hayley Williams has been a mainstream musician for over a decade means that more people will be willing to lend her new album an ear than they might have been otherwise. But even if the artist behind the record were unknown, I'd still have to commend Petals for Armor for its many positive virtues. Hayley's fame will contribute to the album's commercial success, but putting her celebrity status aside, Petals for Armor certainly stands on its own as a fine work of art.
Lowndes: Williams' establishment in the music industry certainly affects the amount of people who have heard/will hear the record, as well as the hype surrounding its release. Whereas the instant "success" might not have happened without Williams' fame, I think people still would have been receptive to it over time. Petals for Armor, similar to Zac Farro's band Halfnoise, feels like it's in a completely different category than Paramore is; I definitely think it stands well on its own.
Baylee: I'm back and forth on this question. While I have come to adore Petals for Armor, I feel that my pull to listen and re-listen stems from my reverence for Hayley Williams. This album is pop-leaning, but it's also extremely experimental. I'm sure many people would've shrugged it off if it was delivered by an less-known artist.
Then again, I do believe Petals for Armor stands well on its own. It's a delicately balanced work that wrestles with the opposing forces of humanity such as petals and armor, dark and light, desire and indifference, rage and reflection.
Nicole: It's a good album, of course it stands for itself. If it wasn't a good album it wouldn't have gotten attention or good reviews, regardless of Williams' fame, and it probably would have damaged her reputation and spawned think-pieces about bands' frontpeople breaking away in solo ventures and how futile of an effort that is. Of course, the fact that it's good coupled with people's previous knowledge of and love for Williams only helps the album become more of a sensation and definitely sell more copies, but its quality is indisputable.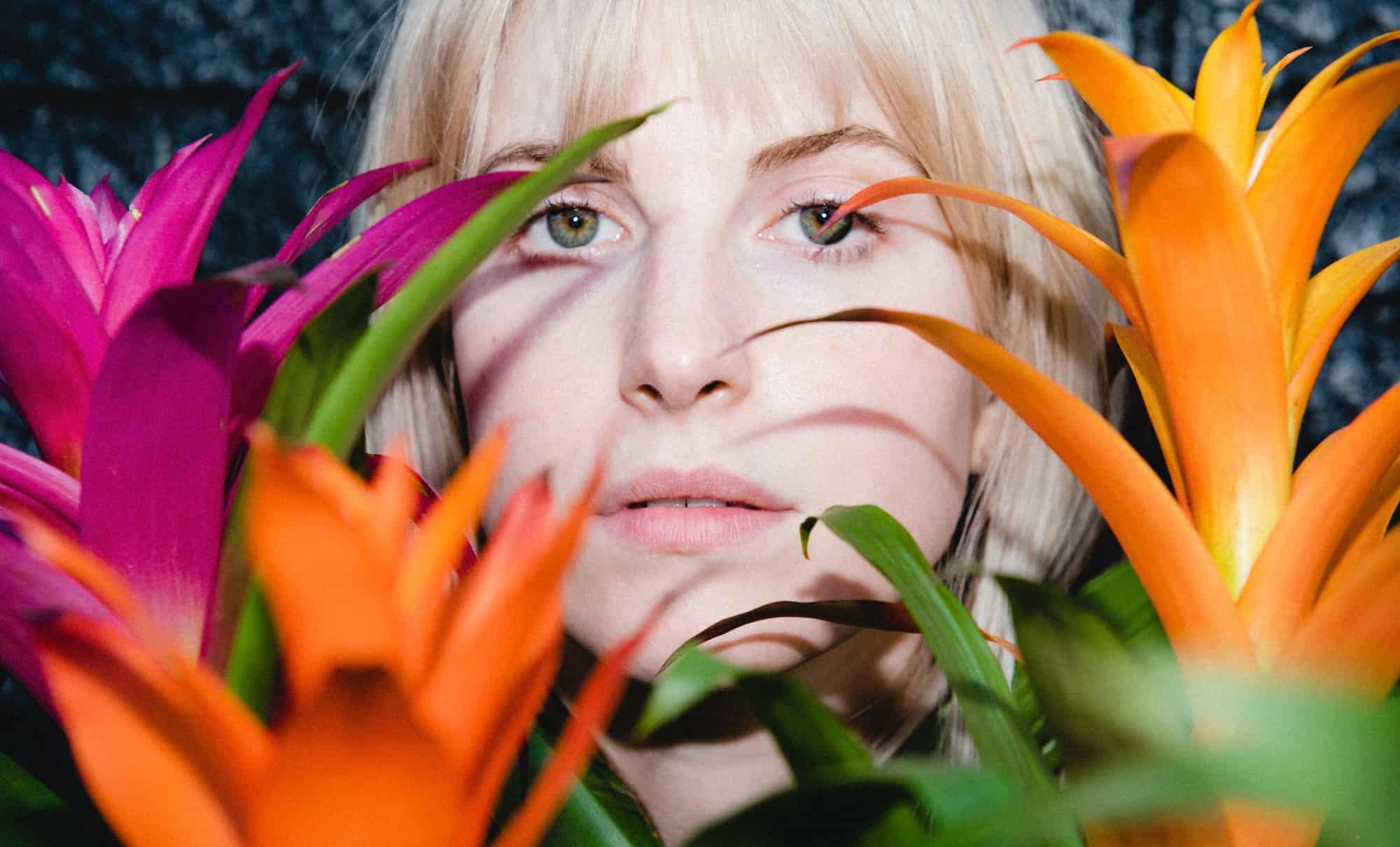 — — — —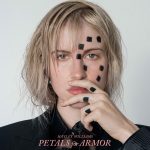 ? © Lindsey Byrnes


Petals for Armor
an album by Hayley Williams