Angst and ire surge through DEZORAH's new single like an unquenchable fire: Passionate and intense, "Intención" surges with intimate, apocalyptic energies as DEZORAH find catharsis in emotional awakenings and relief.
My breath rises and recedes
dispersing through the stale air
My thoughts confined by these cold walls
What has my life become?
Listen: "Intención" – DEZORAH
---
Atwood Magazine is proud to be premiering "Intención," the lead single off DEZORAH's upcoming sophomore album Creando Azul (independently out May 25, 2018). A post-progressive band from the Rio Grande Valley around McAllen, Texas, DEZORAH consists of guitarist Eric Martinez, vocalist Danica Salazar, drummer Trey Puga, bassist Daven Martinez, and guitarist Jonathan Garza.
DEZORAH ignite with a heavy charge on "Intención," immediately establishing themselves as a force to be reckoned with through a swarm of overdriven guitars and propulsive drumming. Yet it's when lead singer Danica Salazar begins her heavy-hearted confessional that our ears fully perk up. She comes alive in vivid lyrics meant to tear our walls down:
One day I will wake up
peel my flesh off of the floor
My heart searching for a purpose
a moment of clarity
"'Intención' is dedicated to the days where it has felt possible to keep creating despite the anxiety that lingers within me," DEZORAH's Danica Salazar tells Atwood Magazine. "It is about the desire to take the first steps towards acknowledging my wounds and finding ways to heal them. I wrote these lyrics while reflecting on times when I felt the most helpless and those days where I could not bring myself to get out of bed. It was in writing this that helped me realize how far I've come in this journey towards healing and finding myself."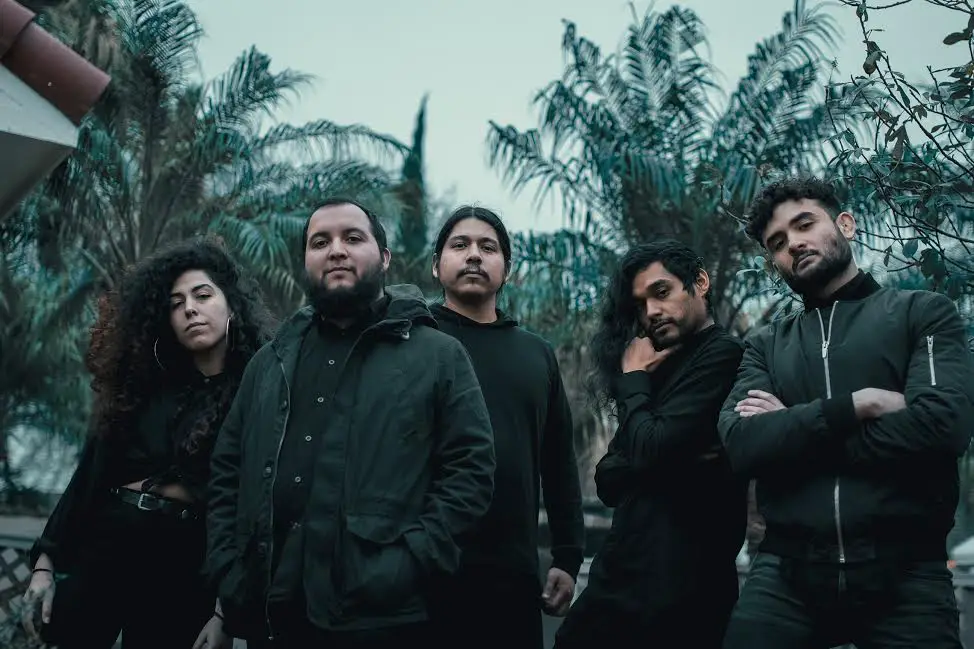 "Intención" marks the very beginning for DEZORAH, who are looking forward to a packed 2018 tour schedule as they spread their new music far and wide. "In this moment, all of us in DEZORAH feel excited for Creando Azul and ready to start our first national tour," Danica Salazar shares. "We are all eager to see how these upcoming experiences will inspire the next songs that we create in the near future."
With closed eyes
I'm rushing towards the currents
Washed by a sense of belonging
One day I will wake up
peel my flesh off of the floor
and i'll attempt to
recreate what has only existed
in my dreams
Everything comes to a head in "Intención" as Salazar lets herself go, singing that final line – in my dreams – at the very top of her powerful lungs. This is the moment of reckoning: The harrowing admission that something's been burning up inside of you, breaking you down, and keeping you from the light. Only in confronting our own demons can we hope to tame and surpass them. "Intención" may feel like a cacophony of emotion, but inside that is a struggle to find peace.
Stream "Intención" exclusively on Atwood Magazine ahead of Creando Azul's May 25 release, and catch DEZORAH on tour throughout the 2018 spring and summer – dates and info below!
— — — —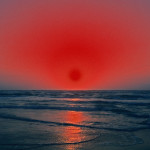 ? © Virgil Pena
:: Stream DEZORAH ::
---
:: DEZORAH Tour Dates ::
MAY
25 Mcallen, TX @ Yerberia Cultura
26 Laredo, TX @ Electric Boogaloo
31 San Antonio,TX @ Ventura
JUNE
1 Austin, TX @ Swan Dive
2 Dallas, TX @ Armoury D.E.
3 Houston, TX @ Satellite
4 San Marcos, TX @ Kiva
6 Denton, TX @ Dan's Silverleaf
7 Bryan, TX @ Revolution
8 San Angelo, TX @ Deadhorse
9 Arlington, TX @ Division Brewery
10 Lafayette, LA @ The Platform
11 Baton Rouge, LA @ 524 Studios
12 New Orleans, LA @ Hiho Lounge
14 Huntsville, AL @ Copper Top
15 Marietta, GA @ Swayzes
16 Athens, GA @ Terrapin Beer Co
17 Savannah, GA @ El Rocko
18 Augusta, GA @ Soul Bar
19 Athen, GA @ Go Bar
25 Fort Lauderdale, FL @ Two&
28 Hattiesburg, MS @ The Thirsty Hippo
29 Ocean Springs, MS @ Crooked Letter Brewing
JULY
5 Champaign, IL @ Audiofeed Music Festival
6 Champaign, IL @ Audiofeed Music Festival
7 Moline, IL @ Beirstube
10 Hamtramck, MI @ Kelly's Bar
12 Brooklyn, NY @ Gold Sounds
25 Wichita, KS @ Kirby's