Up-and-coming UK rocker Izzy Thomas sits down with Atwood Magazine to discuss the cultural anxiety behind "Mad" and how her retro brand of rock and roll is the medicine for our chronic disconnection.
— —
Sincerity is scary. It seems nothing can better sum up the social landscape of 2020. At the risk of incurring "okay, boomer" ire, the internet certainly appears to excel at erecting new roadblocks to connection even as it brings us closer together than ever. But none of this is particularly newsworthy. In the age of Facebook, Twitter, Tinder, and bottomless streaming libraries, it's the norm, feeding an endless hunger to type out statuses, binge shows, and swipe through a hundred faces a minute. It's enough to drive anyone mad.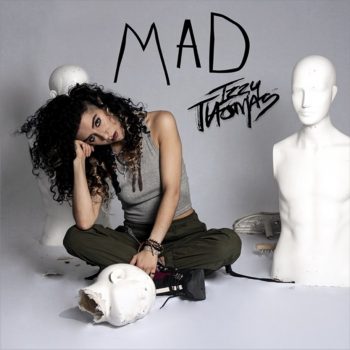 For Izzy Thomas, getting lost in this cycle breeds nothing but frustration. "I think displaying your naked, true feelings has always been scary, but probably more so these days with the culture we're in." With a lot of people hiding behind screens in digital isolation, it takes more than a tap on the shoulder to shake them back to reality. Often times, it takes a verbal baseball bat.
Thomas opts for the latter on the gutsy "Mad." Coming down from the Dorothy Martin rage of her debut "Trouble," she sways with a Motown luster that allows her to speak from a well of vulnerability.
You forgot how fun is done
In your perfect routine world
Can't you just wake up and see
What the hell you're doing to me?
Call it apathy. Call it stringing someone along. Call if feer of going all-in. Failure to act isn't a solitary act. it ripples out, touching everyone you keep in limbo. And Izzy won't take that lying down.
It's a shame that it's this way, but tomorrow is never a promise. Sometimes, you really just need to put your head in a place of 'Okay, one of us might not see tomorrow. What do I want to tell them right now?'
Right now? She's mad, and she's not afraid to shout it. Here, carpe diem is less a victorious cry and more a chastisement. Get up and own your feelings before it's too late, she demands. And quit jerking me around.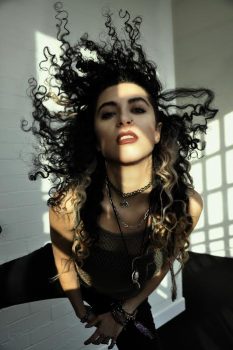 Rock music has always held a certain renown for its chiseled edge — hard rock, garage, and metal bringing the most noise in particular. Izzy proved herself an apprentice of that art on "Trouble," a roar of coming-to-get you guitar squall. But "Mad" takes a more subdued approach. Its swaying arpeggios hew more Ronettes than Runaways. Izzy maintains an upright composure even as she smashes through the self-constructed barriers, bat in hand.
With only two released singles under her belt, she already boasts a versatility belying a rich and interesting future in rock and roll. "I was a typical angry kid growing up," she admits. "I found rock was always the best outlet for me because it had that power." Not just power though, but a fluidity for her emotions to take shape. She doesn't sit in a single lane, instead using the genre's versatility to express a wide breadth of experiences. "I use my voice and my writing to express things that others, and myself, may be feeling or may need to hear," she elaborates. "And I write how I would speak to someone in person — no bullshit. Straight to the point."
Brutal honesty drives her voice in "Mad." Finding yourself at the pointy end of her lyrical jousting may be uncomfortable to bear, but it may ultimately break the malaise. Listen to how you're affecting me, she pleads. And do something about it.
Well I'm not your stereotypical
physical perfect description
But man if you're wishing
For something that's real,
this is the deal, if you wait too long
Then hell yeah I'm gone
Izzy's train is departing the station whether or not you're aboard. Her frustration gives way to power — power to control her destiny without a second thought to the "well, maybes" that make up the fog of modern ambivalence.
Atwood Magazine is grateful for the inside scoop on her first promising batch of music. We recently caught a word with Thomas about "Mad," keeping connected in 2020, and owning rock music in the new Roaring '20s. Check out what she had to say!
Listen: "Mad" – Izzy Thomas
A CONVERSATION WITH IZZY THOMAS
Atwood Magazine: Let's start at the beginning. How did you first start writing and performing music?
Izzy: I listened to a lot of pop, rock, punk stuff growing up, I remember my first musical love was Michael Jackson, but the band that really inspire me to go pick up a guitar and sing was Green Day.
If you read enough articles on the topic, the world assumes that rock & roll is dead. But you're one of the many artists 'bringing it back,' so to speak. What does bringing rock back look like in 2020?
Izzy: Well there are a few artists who are gradually bringing it back and keeping it relevant, like Yungblud, and Imagine Dragons. They're still quite pop, but I think their stuff is an interesting mix of genres, kinda like my own music.
''Mad'' feels like an interesting counterpoint to ''Trouble.'' They both seem to comment on issues in relationships – whether those be what tears them apart or keeps them from happening. Are these feelings you delve into in a lot of your work?
Izzy: Yeah! I always seem to be frustrated about something in my songs, don't I? But on a serious note, I use my voice and my writing to express things that others and myself may be feeling, or may need to hear. I pretty much write how I would speak to someone in person — no bullshit, straight to the point.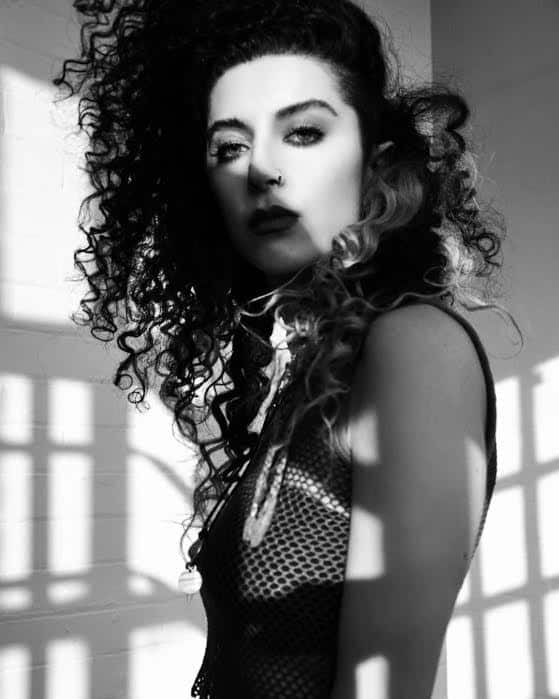 On ''Mad'' you sing, ''You're so full of shit / Coz you won't admit that you want me.'' Do you think that it's difficult for people nowadays to be sincere and put their hearts on the line?
Izzy: I think love is almost seen as "uncool" these days. Back in the days of Motown, every song was a love song and a great song! Love was embraced and celebrated. These days a lot of radio pop stuff is saying "I don't wanna slow down, I just want your body in the club" kind of sh*t. I do think this can have some kind of effect on kids and how they view love. My song is basically saying, "I want your love, but you're too scared to man up and give it all".
Sincerity is scary! Is this a problem unique to our social media/ dating app-centric world, or has it always been this way?
Izzy: I think displaying your naked, true feelings to someone has always been scary, but probably more so these days with the culture we're in.
Indecision can be infuriating, which I think is one of the main points of ''Mad.'' What do you think is the best way in instances like this to burst through and reach someone?
Izzy: Imagine that they were going to die the next day, and what you would want to say to them. I know that sounds pretty dark! But honestly, when someone is ill or dying, people always come out with the truth! It's a shame that it's that way, but tomorrow is never a promise. Sometimes you really just need to put your head in a place of, "Okay, one of us might not actually see tomorrow. What do I want to tell them right now?"
At what point is it not worth it to try? Is it perhaps better to move on ourselves?
Izzy: You can't pour from an empty cup. If the other person isn't able to be truthful with themselves, then you have no chance. So once it gets to a stage where time has been wasted, you need to be moving on and showing them that you have self-worth.
Watch: "Mad" – Izzy Thomas
The imagery in the music video is very profound – finding yourself surrounded by anonymous, blank faces. What does this mean to you?
Izzy: So, the mannequins represented emotionally unavailable people I've dated. In the video, I'm giving all of my emotion and effort to these mannequins, but, of course, getting nothing back. This is sadly what so many people go through with dating! There are a lot of damaged people out there.
Sometimes it's hard to prioritize self-care when we're surrounded by unreliable people. Is there a way you channel the frustration expressed in "Mad" into something positive?
Izzy: I think the positive outcome I wanted from this song was to display to other people what heartless dating is like, to those who truly want something meaningful.
What artists do you draw the most inspiration from?
Izzy: Donna Missal, Bishop Briggs, Rag N Bone Man, etc.
What's up next for you? What can we expect from Izzy Thomas in 2020?
Izzy: I have a UK tour starting April 10th! And I'll also be releasing more singles of course, with a few collaborations.
Any plans to visit us on this side of the Pond?
Izzy: One day for sure! But I still have a lot of work in the UK to do!
For fans of Tunes & Tumblers, how would you describe your sound with a cocktail?
Izzy: Something that hits hard, with a sweet aftertaste.
— —
 © Dorota Szostek
:: Stream Izzy Thomas ::
---