Taylor McCleskey's artist-to-watch project Beach Tiger returns for the last time with "Hard to Love," a buoyant, effervescent indie pop anthem born out of heartache and uncertainty.
Stream: "Hard to Love" – Beach Tiger
---
It's been just over four years since we first declared Charleston, South Carolina's Beach Tiger an Atwood "artist to watch" with the song "Mind Make," and while so much has changed in that relatively short timeframe, we've still got our eyes peeled on this dynamic act. Since reinventing the once-band as a solo act, Taylor McCleskey has been consistently honing his lyrics, melodies, and instrumental arrangements to make Beach Tiger a true indie pop tour de force – even if it meant waiting, for months and sometimes years, for an inkling or mere morsel of new music.
Following a hiatus in mid-2017 that extended through 2018, Beach Tiger returned last year with the Easy Livin' Dreaming (out January 24, 2019 via Coast Records), featuring the single "Numb," which we at the time described as a powerful return and a "passionate plea for renewal." Since then, McCleskey's ambition has only grown stronger, his vision clearer: "After completing a grueling writing exercise in October of 2019, the project was inspired to undertake an extremely daunting endeavor that will shape its next decade. Calling it The Beatles Ten, Beach Tiger will follow the early release schedule of the Fab Four releasing a single ever 3 months and full album every 6 months for 10 years."
Beach Tiger makes yet another return today, but this time he's not going away again. Born out of heartache and uncertainty, "Hard to Love" is a buoyant, effervescent indie pop anthem that moves us to dance and dwell in ourselves all at once.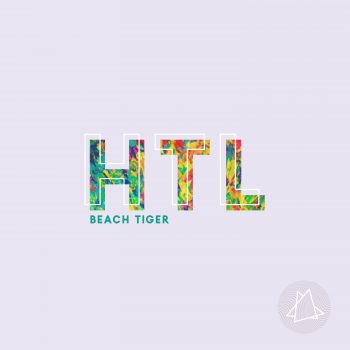 Can't wait 'til I'm back up on my feet again
Won't be so hard to love
And when my window shows a brighter day
Won't be so hard to love
I hate when I bring you down
I hate when I bring you down
So low
I hate when I bring you down
I hate when I bring you down
So low
And I can't change it or fake it
God knows I get so hard to love
And I can't change it or fake it
God knows I get so hard to love
Atwood Magazine is proud to be premiering "Hard to Love," the Beach Tiger's first single in over a year and the very first track off the band's new Beatles Ten endeavor. After another year of radio silence, this song heralds both the beginning of a new era for Beach Tiger, while finally putting to rest the old band that once was: The final song to bear the involvement of former Beach Tiger members Eric Mixon, Blake Shorter, Zac Crocker, and producer Kyle Patrick, "Hard to Love" is a sonic and spiritual bridge between the old and the new.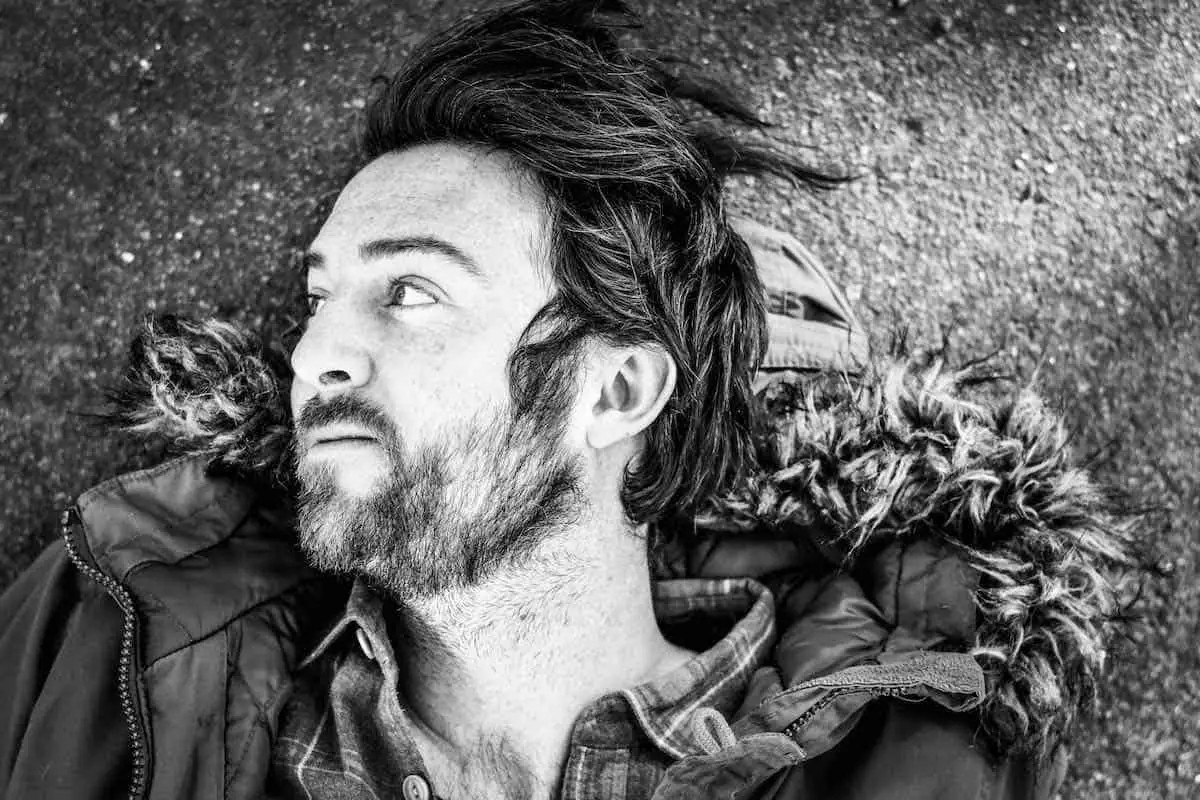 Propelled by beachy synths and upbeat melodies, "Hard to Love" is amongst Beach Tiger's liveliest material. It marries the band's charismatic deep, heavier instrumental work with lighter rhythms, sweet tones, and a groovy beat that will get us out of our feet in no time. Centered around swirling melodies shared by both McCleskey's voice and his keyboard work, the song dazzles through hypnotic repetition and genuine sincerity of message: There's a humility to the artist's words as he admits to being flawed and imperfect; there's almost a sense of completion here, an acknowledgment that he's now going it alone.
That same authenticity keeps this song afloat, making us all the more intrigued and excited by Beach Tiger's sound and story.
Might be that my mind can't find a better way
When I get so hard to love
And I get so restless in my modern ways
It's why I'm so hard to love
I just seem to bring you down, baby
I just seem to bring you down
So low
And I can't change it or fake it
God knows I get so hard to love
And I can't change it or fake it
God knows I get so hard to love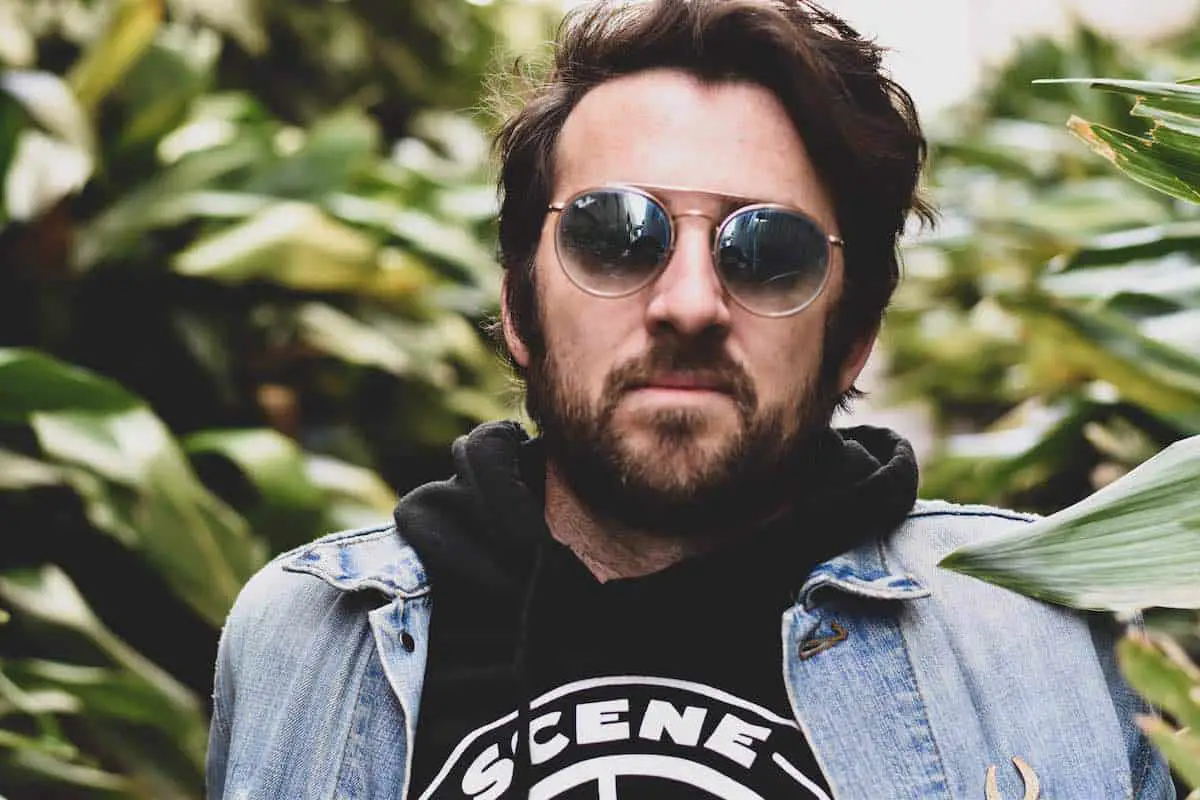 In reintroducing Beach Tiger (hopefully for the last time), Taylor McCleskey recounted to Atwood Magazine the journey that eventually brought him here, and  brought "Hard to Love" to life:
It was nearing the end of 2017, and Beach Tiger was huddled together around a table at my favorite restaurant/diner in Charleston called The Rarebit – we were breaking up. Most of us had been together for the past 6-7 years. We started in an Americana outfit called The Tarlatans and made the switch to synthesizers and actually using guitar effects around the beginning of 2015, which launched our new name and new project. There always seemed to be an exciting energy surrounding Beach Tiger, and after our single "Companion" landed on one of Spotify's most sought after playlists, "New Music Friday", we felt like we had "made it", but here we were just about a year and a half later saying our goodbyes.
Eric Mixon (bass) joined the touring rock-outfit The Artisanals, Blake Shorter (drums) and Zac Crocker (Keys/background vocals) were getting ready to embark ok their own arty-indie project Veja Du, and as stereotypical as it was for a once upon a time band leader to say, I was "going solo".
Beach Tiger always worked hand-in-hand with the producer Kyle Patrick. Since mid-2015, Patrick was pretty much always considered the fifth member of the band due to his heavy involvement in shaping the project's sound, and the last thing we all touched together before the split was the song "Hard to Love". So, as the lineup began making arrangements to sell off shared gear and began looking to their next chapter, I turned my sights to this dancy track to be the spark to light the flame for my new direction. It was early 2018, and I figured I would be ready to release this pop gem before spring time. I had no idea that my upcoming journey was going to be two years of heartache and uncertainty.
My producer and I were randomly contacted by an indie-label who had recently been turned on to the Beach Tiger tracks and were eager to find out if we were still together and creating. "You're about two months too late" I had to inform them, but with an aire of "we got something even better cooking". Talks ensued and before I knew it, the label head was meeting with Patrick in his NYC studio to hear "Hard to Love". I remember sitting in a dentist office chair with bugs crawling in my skin; I couldn't wait to get out and check my phone to hear if we had secured a deal. The label was fully behind not just the song but the vision of this new solo career. We began negotiations for a single deal where they would pay us back for the money we invested into "Hard to Love" (HTL) and even talked about setting aside money for a video.
A few days later, word came down the pipeline that the label wanted to increase their involvement to a multiple song deal by tripling the money from their first offer. That night I was on the phone with our new entertainment lawyer and we were making arrangements for writing trips to the Big Apple. It was all happening, and then… nothing; complete radio silence. For the next month or two, we tried every form of communication short of a pigeon with a letter tied to its foot to reach the label – it's as if we never even existed. I had been chasing this musical dream for roughly eight years and this was the straw that broke the camel's back – I was done and "Hard to Love" was shelved.
Depressed and aimless, I turned to my darkest vices for comfort – Netflix and Hulu. I'm pretty sure I spent the rest of 2018 memorizing every line from the great sitcoms of the '90s. Music was the farthest thing from my mind until I found an old hard drive late one night towards the end of the year. Out of pure curiosity, I opened it up and discovered some recording sessions that I had long forgotten about. I probably found 15-20 songs that were meant for Beach Tiger and were roughly 85% done. So, I organized the tracks and obsessively listened to the "good ones" for about a week. I kept returning to three tracks in particular that finally excited me enough to end my musical hiatus and turn the light back on for the Beach Tiger operation. I released the EP Easy Livin' Dreaming on my wife's birthday of the next year (January 24, 2019) off Coast Records; it was labeled as Beach Tiger but it was the first solo effort for the project. Excited as I was, I wasn't fully back in the game yet, and my bonfire of excitement had turned into a few burning coals.
I spent a large chunk of 2019 working on and finishing a quirky side project I had tinkered with for a few years off-and-on; a board game called Musicians are Monsters. While this was a blast and a nice distraction, it still did not fully scratch my creative itch and before I knew it my producer, and amigo, Kyle Patrick had talked me into a grueling writing exercise that would, unbeknownst to be at the time, change my life and career forever. It's called a 90/30. The theory is simple – you have 90 minutes to come up with a song idea and you must continue this process for 30 days straight. By the end of the journey I had written songs that I never knew were inside of me (reggae songs, country songs, and even a 90's hip-hop song with a rap and all). As hard as it was, it reminded me how much I love the actual creation of music, and thus, birthed the idea that will shape the next ten years of this project's life… For a long time, I kept chasing the dream of touring all the time and being a big star, which would be pretty dope if it ever came along, but during that writing exercise I realized I was just as happy sitting in my bedroom studio concocting these ideas from nothing, so my focus shifted to just an all-out, pedal to the metal style of music creation and content releasing. A whole decade of non-stop music releasing!
The Beatles Ten, as I'm calling it, will be an overly-ambitious undertaking where I will follow the early release schedule of the Fab Four (a single every 3 months and a full album every 6 months). This feels even more ambitious for a project that has only released 9 songs in 4+ years. Positive thoughts, prayers, and good vibes will be needed to achieve this overwhelming, but hopefully fruitful and joy-filled decade.
For all the things that I never really meant to
For all the things that I never really meant to
I'm sorry
And I can't change it or fake it
God knows I get so hard to love
And I can't change it or fake it
God knows I get so hard to love
An indie pop gem full of self-awareness and light, "Hard to Love" is proudly kicking off Beach Tiger's Beatles Ten journey. Stream the new single exclusively on Atwood Magazine!
Stream: "Hard to Love" – Beach Tiger
— — — —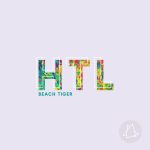 ? © Lindsey McCleskey (Every Flower Photography)
:: Stream Beach Tiger ::
---