Artist-to-watch Jade Bird's latest single "My Motto"showcases her songwriting proficiency while foreshadowing a brilliant debut album.
Stream: "My Motto" – Jade Bird
[soundcloud url="https://api.soundcloud.com/tracks/547884753″ params="color=ff5500&auto_play=true&visual=true&hide_related=false&show_comments=true&show_user=true&show_reposts=false" width="100%" height="300″ iframe="true" /]
---
As humans, we are undeniably social animals, and therefore interpersonal relationships, particularly romantic ones, are a big part of our lives. Consequently, it's not uncommon for people to end up entwined in destructives relationships; the craving for that intimate bond is so intense that sometimes you're blind to the situation.
Eventually, most end up taking off their rose-coloured glasses and seeing the reality for what it is, seeing the toxicity. Jade Bird's "My Motto" takes us through that realisation, and the subsequent struggles of overcoming a detrimental relationship.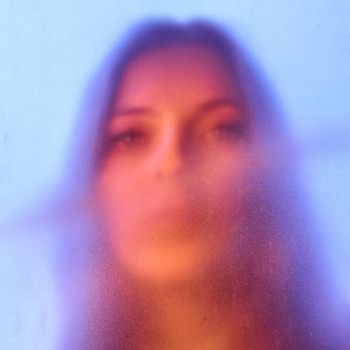 The latest release off Bird's upcoming self-titled debut album (out 4/19/2019 via Glassnote), "My Motto" screams optimism, with both the song and its accompanying video serving as an ode to resilience. . "This album is my experience, direct and undiluted, of the past two years," Bird explains in her press release. "Every decision I've made has culminated into this magical process, just as every word I've written has spun into these songs. It changes in style, like most of my music, and tries to dodge boxes and genres but the consistency is me — a young woman really trying to figure it out."
Oh now
It hurts again
'Cause I'm left out
I believe the promises
Oh how
Does it hurt again?
I should know now
Better than to believe him
The story kicks off with just Bird's soothing vocals and a felted piano; she sings in a melancholic manner about the situation she is in, coming to understand that there is something wrong in her relationship and that it should not be as hurtful as it seems to be.
Ooh ooh, all this sorrow
Ooh ooh, will be gone tomorrow
When Bird sings the bold statement, her empowering motto, there is then a rise in the dynamics as we delve into the chorus, of which the vocals are the powerhouse, nestled in a determined drumbeat that enhances the message of the song. In that moment she makes a decision to prioritise her own happiness, setting herself free from any harmful bonds.
And if you call, oh no, I won't come
Back into your arms, I fall alone
'Cause I'm better off, the end, on my own
By the time the bridge comes in, we are reassured of the singer's determination to walk away from the person that is holding her back, and if that means having to be there alone, then that is okay. She makes it clear that she does not need anyone other than herself. With every restatement of the chorus, Bird's mellow tone turns grittier, until it culminates in a raw, heartfelt, potent vocal at the end of the song.
Directed by Jamie Thraves, who also shot 'I Get No Joy', the video follows the retro-looking aesthetic that seems to be a common denominator in the singer's work. It is also worth noting that Bird is wearing a boiler suit, a clothing item that has become an element of the artist's persona.
In the accompanying video, Bird is the main character without a doubt. As well as in the song, the battle she is fighting is within herself: we get to enter her headspace and witness a journey of introspection that sees the singer letting go of a damaging relationship and finally moving on.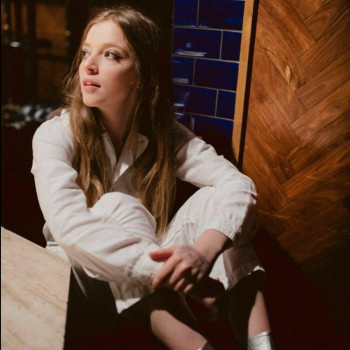 The simplicity at the start of the song is mirrored in the visuals with a closeup of the singer, who appears absorbed in her own thoughts, with a somehow conflicted expression on her face. When Bird states her courageous motto, the story develops as we see her notice a threat, a shadow that's attempting to get hold of her. The dynamic development in the chorus is reflected on the visuals as well, the tension increasing when the singer starts to run away from the silhouette that is haunting her.
As we are left wondering what is going to happen to a character who is free falling, the video takes an unexpected lighter tone, showing the stuntwoman performing the trick, who then receives an applause from the filming crew and the artist herself.
Providing a visual evolution matches accurately the sonic progress of the single, the video does not fail to compliment the single to provide a more intimate experience for the listener, and therefore constitutes an insight into Bird's artistic vision.
"My Motto" showcases once again Jade Bird's genuine storytelling, which intertwined with her haunting melodies and ardent singing comprises yet another great anthem that sets up high expectations regarding her upcoming album.
To further support the upcoming release, BIrd has embarked on a series of U.S. dates supporting Hozier throughout March. She is also confirmed to perform at Shaky Knees Festival and this summer's Hangout Fest and Newport Folk Festival. See below for more details.
Stream: "My Motto" – Jade Bird
— —
— — — —
? © Kate Moross
Jade Bird Explodes with Raw, Relentless Hit Single "Uh Huh"
:: THIS JUST IN ::
---
:: Jade Bird ::
---
:: Jade Bird 2019 Tour ::
* w/ Hozier | ^ w/ Father John Misty, Jason Isbell
3/29—Dallas, TX—Southside Ballroom*
3/30—Houston, TX—Revention Music Centre*
3/31—Austin, TX—ACL Live at the Moody Theatre*
4/2—Oklahoma City, OK—The Criterion*
4/3—Tulsa, OK—Brady Theatre*
4/5—Denver, CO—Bellco Theatre*
4/6—Salt Lake City, UT—The Union Event Centre*
4/9—Los Angeles, CA—Hollywood Forever Cemetery*
4/10—Santa Barbara, CA—Arlington Theatre*
4/12—Reno, NV—Grand Sierra Resort & Casino-Grand Theatre*
4/13—Boise, ID—Knitting Factory Concert House*
4/14—Spokane, WA—First Interstate Center for the Arts*
5/3-5—Atlanta, GA—Shaky Knees Festival
5/17-19—Gulf Shores, AL—Hangout Fest
6/6 – San Diego, CA @ Cal Coast Credit Union Open Air Theatre^
6/7 – Santa Barbara, CA @ Santa Barbara Bowl^
6/8 – Berkeley, CA @ The Greek Theatre^
6/9 – Bend, OR @ Les Schwab Amphitheater^
6/11 – Redmond, WA @ Marymoor Park Concerts^
6/14 – Minneapolis, MN @ The Armory^
6/15 – Chicago, IL @ Huntington Bank Pavilion at Northerly Island^
6/16 – Milwaukee, WI @ BMO Harris Pavilion^
6/17 – Detroit, MI @ Fox Theatre^
6/19 – Brooklyn, NY @ Celebrate Brooklyn at Prospect Park^
6/20 – Canandaigua, NY @ Constellation Brands-Marvin ^
6/21 – Columbia, MD @ Merriweather Post Pavilion^
6/22 – Philadelphia, PA @ Metropolitan Opera House^
6/24 – Richmond, VA @ Altria Theatre^
6/25 – Cary, NC @ Koka Booth Amphitheatre^
7/27 – Newport, RI @ Newport Folk Festival