Quelle Rox chats with us about her cosmic dream machine 'coffee & a cig,' a fun and honest EP in which she shows she didn't just come to play.
Stream: 'coffee & a cig' – Quelle Rox
---
It's a love potion of heartbreak and sadness; it's a cosmic dream machine; it's about feeling empowered and very sad at the same damn time.
When we first talked about Quelle Rox's debut ep Lilac Rush, we were looking at an alien goddess covered in flowers, ready to take us on a mystical journey to dreamy destinations. Every track seemed to come from another dimension, a lilac universe from which no one would ever want to leave.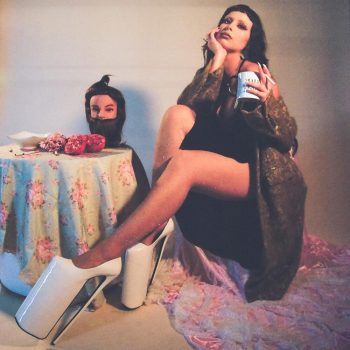 Quelle Rox's latest ep, coffee & a cig, marks a real turning point in her career. We find ourselves in front of a mature woman, who knows how to put herself in a superior way to those who do her wrong. She's honest, sarcastic, sassy even. Between a coffee and a cigarette, though, there are also moments of weakness. "I only want you when i'm ****** up" offers an excellent example. In the track, the artist captures in a simple yet effective way the painful journey of those who try to get out of a toxic relationship.
As in all her songs, however, Rox puts her distinct irony, creating catchy pieces with an ethereal aesthetic without ever taking herself too seriously. Perhaps here lies the secret of her success. It is clear how much she genuinely enjoys herself and what she does. You can just see how much she loves being an artist and bringing her experiences into music, whether it's the end of a relationship or guys who recommend listening to "Yellow" by Coldplay thinking that they are the most underrated band of the last decade.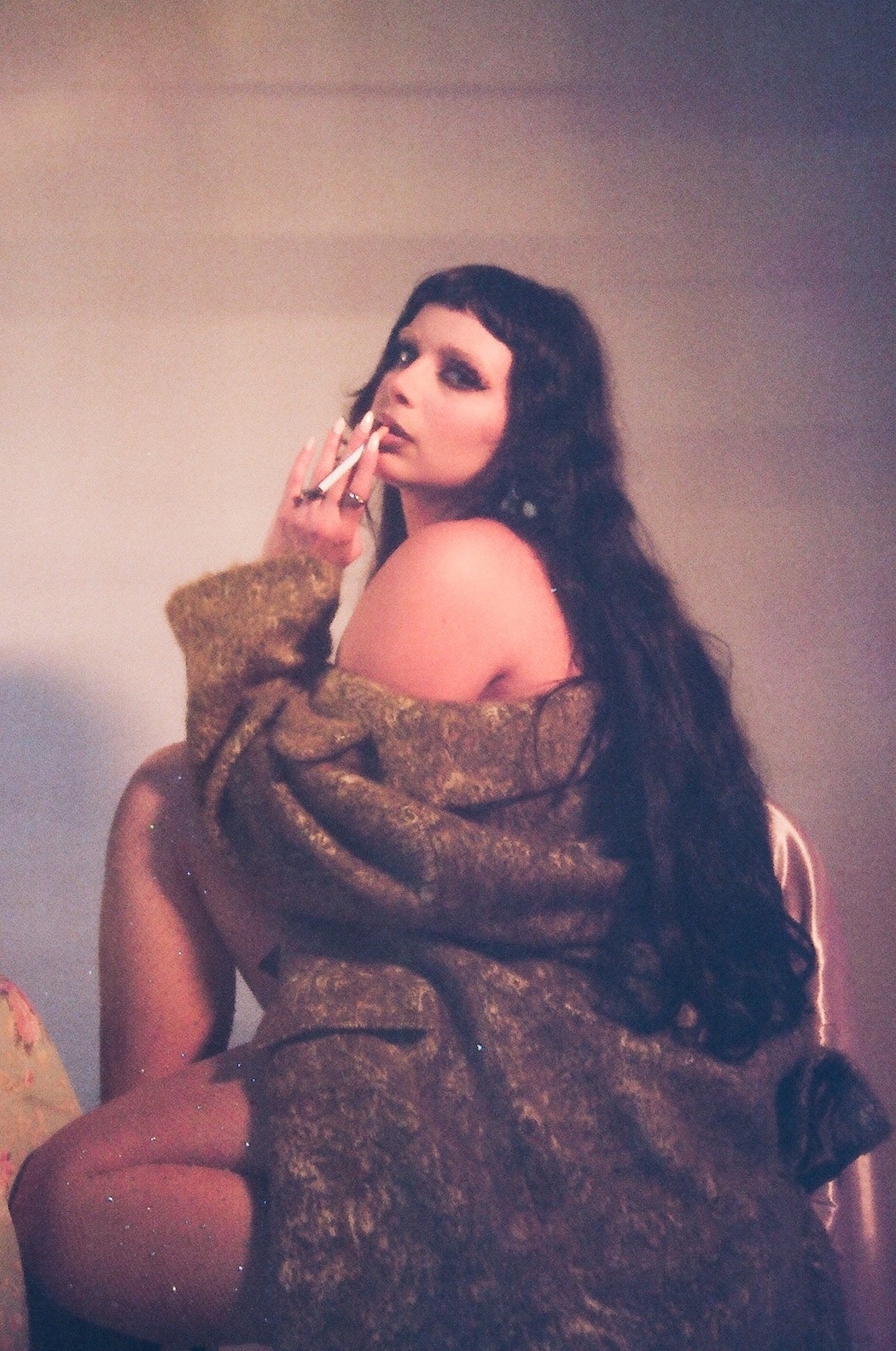 coffee & a cig contains all this and more, with the unfailing presence of Rox's iconic Spanish lines.
In fact, she proudly carries forward the intention to spread the use of the Spanish language in music. After all, each language has its own magical rhythm and melody, yet we're still far from noticing a real language variety in the mainstream music industry. Also because of this, Rox continues to be an example for emerging and independent Latin artists around the world, to the point that she has recently been the face of several official Latin music playlists on Spotify (such as Latin Indie Rising or Fresh Finds Latin).
Atwood Magazine had a lovely chat with Quelle Rox about coffee & a cig, actually underrated artists, and live concerts.
Stream: "i only want you when i'm ****** up" – Quelle Rox
A CONVERSATION WITH QUELLE ROX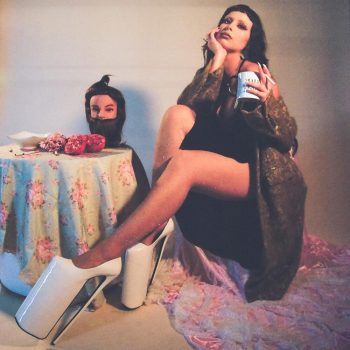 Atwood Magazine: FIRST OF ALL, CONGRATS FOR YOUR RECENT LIVE CONCERT! HOW DID IT GO? HOW DID YOU FEEL, FINALLY BEING ABLE TO PERFORM ON A STAGE?
Quelle Rox: Thanks! It was super fun. I only did a couple of rehearsals beforehand (laughs), it was pretty impromptu. I was definitely nervous to be out in crowds again but also very excited to open for Kevin Holliday, I love his music. In the end, I actually had a great time, it made me happy to get back into it.
SPEAKING ABOUT CONCERTS, WHICH SONGS FROM YOUR REPERTOIRE YOU THINK SOUND BETTER LIVE THAN RECORDED IN THE STUDIO?
Quelle Rox: I think "i only want you when i'm ****** up" sounds amazing, especially when we had live sax from Tristan Cappel in my headlinging show at Baby's Alright right before the panini. He played on the studio version and killed it, but live it's even more of a vibe.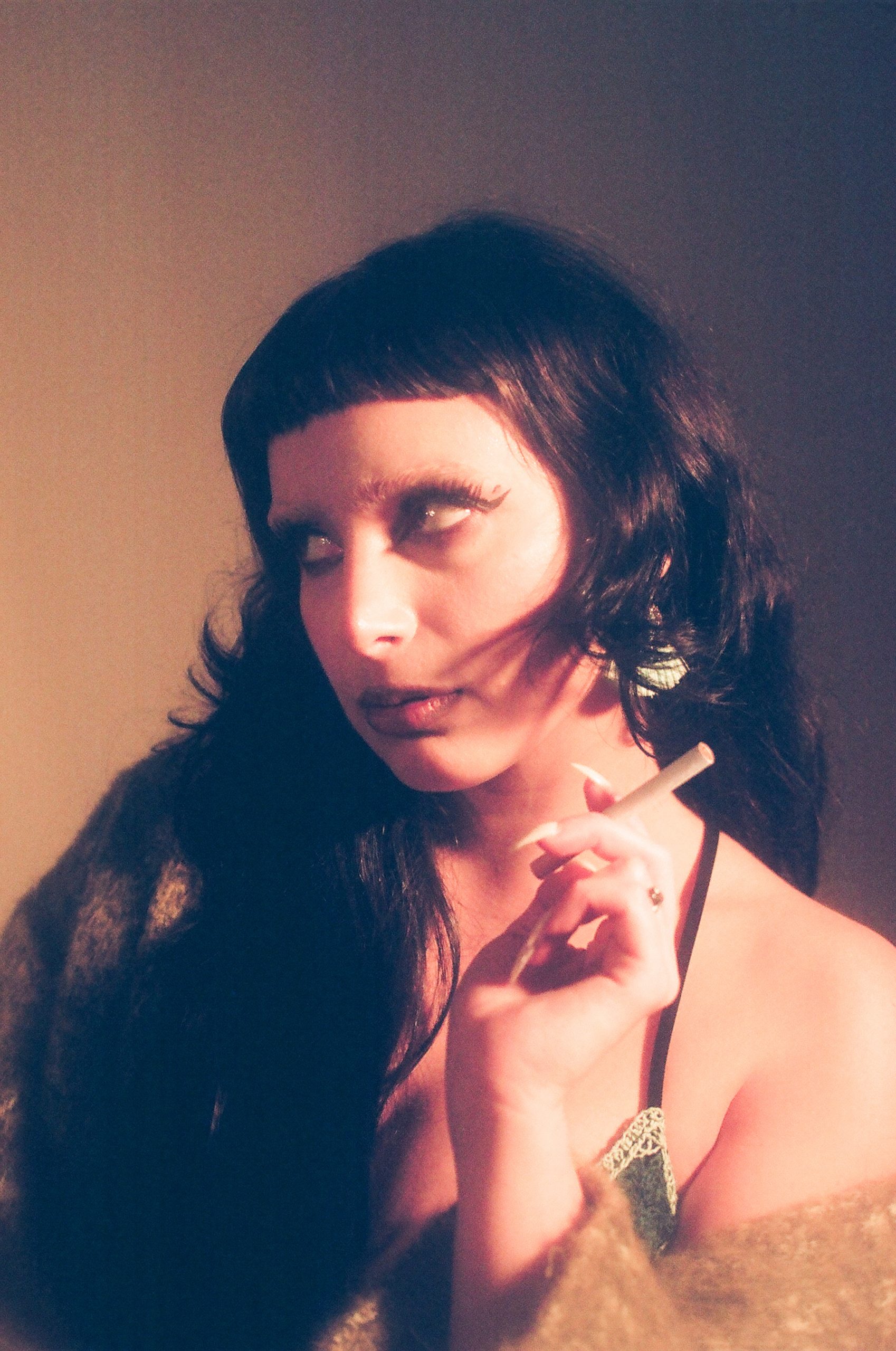 IN ''**** A FBOI'' YOU MAKE FUN OF THAT KIND OF GUY WHO THINKS HE'S DIFFERENT FROM ANYONE ELSE, SINCE HE LISTENS TO 'OBSCURE' AND 'UNDERRATED' BANDS LIKE COLDPLAY.
HOW ABOUT SUGGESTING AN ACTUAL UNDERRATED ARTIST YOU THINK EVERYONE SHOULD LISTEN TO?
Quelle Rox: I gotta shout out my latinas and IRL and internet homies Andria Rose, Pecas, and Michi. I absolutely love them and their music and I'm excited for them to pop off soon. All their tracks are bops!
SPEAKING OF THIS SONG, HOW WAS IT BORN? WHAT WAS YOUR FAVOURITE PART ABOUT CREATING IT?
Quelle Rox: It was just a lyric I had written ("fck a fck boi tryna get my number") that resonated with me. It came from years of men mansplaining things to me, living in Brooklyn and meeting fck boi after fck boi. It became a joke to me and my friends, and we'd crack up at this archetype that was consistently the same across the board.
My absolutely favorite part about creating this track was with my mommyger Alia, we went bar hopping in Brooklyn. At the last bar, around 3 am, I remembered that we needed to record this concept for the outro of the track. After one too many cocktails, I handed Alia my phone, clicked record, and said "leave me a voicemail as a fck boi". In one go, unscripted, 100% improvised, the "fck a fboi" outro was born (laughs).
Watch: 'fck a fboi' – Quelle Rox
I'M SURE LOTS OF TALENTED LATIN ARTISTS ARE LOOKING UP TO YOU NOW. WHAT'S THE FIRST THING YOU'D SUGGEST THEM, ABOUT TRYING TO BREAK INTO THE MUSIC INDUSTRY?
Quelle Rox: Just to do it. Just create and make it the best it can be and don't stop if music brings you joy. The biggest thing for me that has also helped is moving from believing I had to do everything myself, to working with other talented individuals that have elevated my music and helped me grow.
THERE COULDN'T BE A BETTER OUTRO THAN IDENTITE CRISIS'S GUITAR FOR "NUESTRA HISTORIA". HOW DID YOU TWO START WORKING TOGETHER? WHAT'S ONE THING YOU LIKE ABOUT CREATING MUSIC ON YOUR OWN AND ONE THING YOU LIKE ABOUT TEAM-WORKING?
Quelle Rox: We started working together in 2019 for a track he had produced that I was featuring on called "Kill for a Kill." After meeting him and Noble Thomas (mix / mastering engineer), I thought they were extremely talented and we kept working together ever since.
One thing about creating on my own that I like is that I don't have to move haha. I can stay in my pajamas at home. But to be honest, I love working with Will (Identite Crisis). He's super talented and I've made my favorite songs with him. The only thing I don't like is hopping on the subway, with Cosmos to get to the studio (laughs).
TELL US THREE REASONS WHY EVERYONE SHOULD STREAM COFFEE & A CIG.
Quelle Rox: It's a love potion of heartbreak and sadness, because it's a cosmic dream machine, and because it's about feeling empowered and very sad at the same damn time (laughs).
IF WE HAD TO ASSOCIATE YOUR RECORDS WITH COLOURS, LILAC RUSH WOULD BE LILAC, OF COURSE. WHAT ABOUT COFFEE & A CIG?
Quelle Rox: This ep feels very warm and vintage, similar to the vibe on the cover art. Browns, creams, nudes come to mind. Lilac Rush was whimsical, flowery, pastels whereas coffee & a cig is darker, subdued, and bronze.
WHAT'S THE SONG THAT BEST REPRESENTS WHO YOU ARE NOW? WHY?
Quelle Rox: "Moon Dreams" will always represent me because the moon is my best friend, so that connection always rings true. But I think the songs that represent me and who I am now are the songs I'm writing for my next project. Stay tuned!
— —
Listen: 'happy in a haze / butterfly to ya' – Quelle Rox
— — — —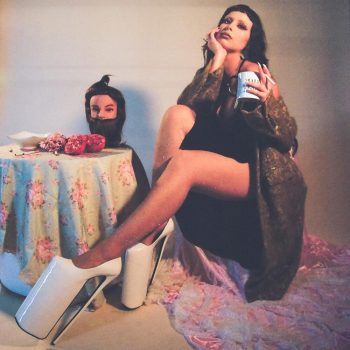 © Carina Allen
:: Quelle Rox ::
---