When hearing the name Wes Anderson, one automatically thinks of humorously, quirky films with colorful hues and peculiar aesthetics. Alex Lahey brings that very tone to life in the music video for her song, "Wes Anderson."
Melbourne-based Alex Lahey exudes charming wit while singing about the all too relatable struggles that every early twenty something seems to go through in her enthralling debut EP B-Grade University. Initially released last summer via her own label, Nicky Boy Records/Caroline Australia, the artist re-released her EP this year via Dead Oceans. Since then, Lahey has been putting her name on the international map by touring the UK while opening for Tegan & Sara, playing a number of SXSW shows, and lining up a string of US tour dates.
Watch: "Wes Anderson" – Alex Lahey
[youtube=https://youtu.be/oAQNnd7QIkk?t=0s]
---
With the singer-songwriter's dry, self-deprecating humor, it's easy to draw comparisons to fellow Melbourne artist Courtney Barnett. But, Lahey is undeniably unique with her bright, infectious guitar chords and endearingly earnest lyrics. Her down-to-earth character is shown throughout all her comedic, low budget music videos as she parodies Bob Ross' The Joy of Painting in "Ivy League," and grabs a group of friends to compete in a Wall Ball tournament in her breakout single "You Don't Think You Like People Like Me." Now, she continues that character in her latest video that feels far from pretentious, "Wes Anderson" directed by James Nawaz.
Directed by Jam Nawaz, the video opens with slick guitar chords and a pan into Lahey's own bedroom filled with guitars, books, and a playful cat. An overhead shot shows objects of similar colors; a composition book, black and grey headphones, black rimmed glasses, keys, and a watch as Lahey grabs each item out of frame, a style so often used by the famed director. The yellow text that appears on screen is something that could be taken straight out of a Wes Anderson title sequence and shows that the video is an ode to the director down to the very last detail.
The song opens with lyrics that simply capture the feeling of wanting to do anything but be an adult and presents how the passage of time can be unrelenting.
I stayed in the shower
To avoid doing some useful shit
My fingers went wrinkly
And my hair had had enough of it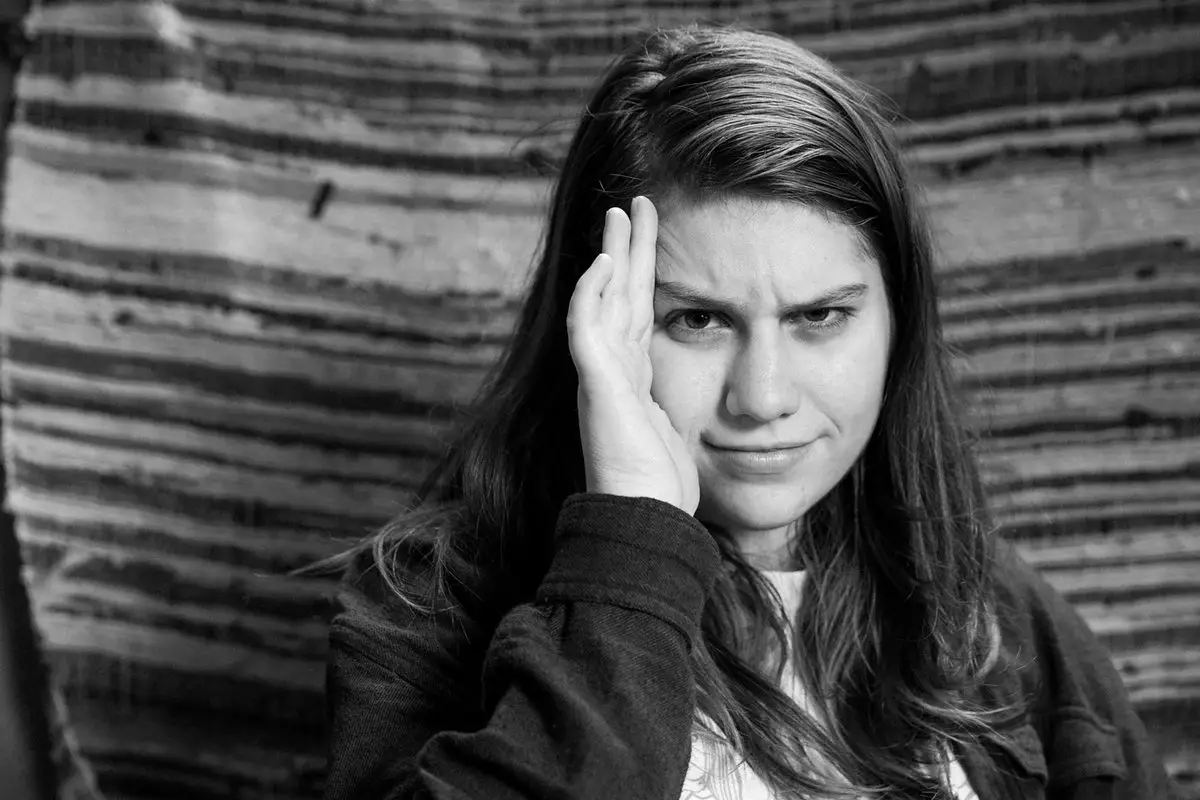 Lahey decides that her day is better well spent if she spends it with the someone who makes her feel good rather than facing the potential dreads of mature tasks. This someone (or something) turns out to be a plank of wood with googly eyes and a smiling face, a nostalgic prop that easily brings back childhood memories of Plank, the wooden board and imaginary friend in the animated series Ed, Edd n Eddy.
The duo continue their winsome day by going out for coffee, having a picnic, riding a cruiser bicycle with a woven basket along the beach, playing hide and seek in a record store, riding in a row boat, and eating a burger on the beach. The slow motion sequences and the point of view scene from Lahey's binoculars aren't lost comparisons to Anderson's films. Suzy Bishop from Moonrise Kingdom couldn't have done them better herself.
What each scene does do is embody the chorus of the song as the two embrace every moment of bliss with each other.
You're on my mind
And you're all mine
You're the best night's sleep I've ever had
I think you'll find
If we rewind
That trouble never finds a place to land
Every day with you is my lucky day
The video closes with a pan on cutesy photos of Lahey and her plank friend and the song ends with the heartwarming, cheesy feeling that even while going through the most trying and unknowing times of life, there's always someone there to get you through it.
— — — —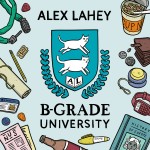 [bandcamp width=100% height=470 album=3071195835 size=large bgcol=ffffff linkcol=0687f5 tracklist=false]