Atwood Magazine sits with Jimmy Brown & Rovv in the green room of The Sunset Room in Austin, Texas to talk about their record 'Like The First Time,' having a sober tour, and their current tour.
Stream: 'Like the First Time' – Jimmy Brown & Rovv
---
Jimmy Brown & Rovv are up-and-coming names in the Korean RnB scene.
Despite doing everything in house and only having their own social media to market themselves, these two are met with adoring fans across their North American tour stops. They have been recognized by big idols in the industry like Jimin of BTS and Wendy of Red Velvet, and they are on the way to becoming a household name.
Although the two are unsigned and have done everything on their own, they have released an immense amount of songs with great recieval from the public. Their soft RnB sounds and creamy vocals have placed them on many editorial playlists and garnered them fans all over the world.
Currently on their highly anticipated world tour, Jimmy Brown and Rovv are taking the stage every night to quaint venues full of loving fans. Before taking the stage in Austin, Texas, they sat down with Atwood Magazine for an exclusive interview about their tour and recent releases.
A CONVERSATION WITH JIMMY BROWN & ROVV
Atwood Magazine: Congrats on the tour, how has it been so far?
Jimmy Brown: Thank you, thank you! It's been amazing, what can I say?
For our readers that don't know who you are, can you give us a little introduction about yourself?
Jimmy Brown: I go by the name Jimmy Brown. I make RnB music. I like to sing about love.
Rovv: My name is Rovv. I just sing and rap. I make RnB music and hip-hop.
This is your first North American tour, where you get to meet your fans here in the states and Canada. They've been waiting for you for a long time. What is the most important part of a live performance for you?
Jimmy Brown: It's all about communicating with fans.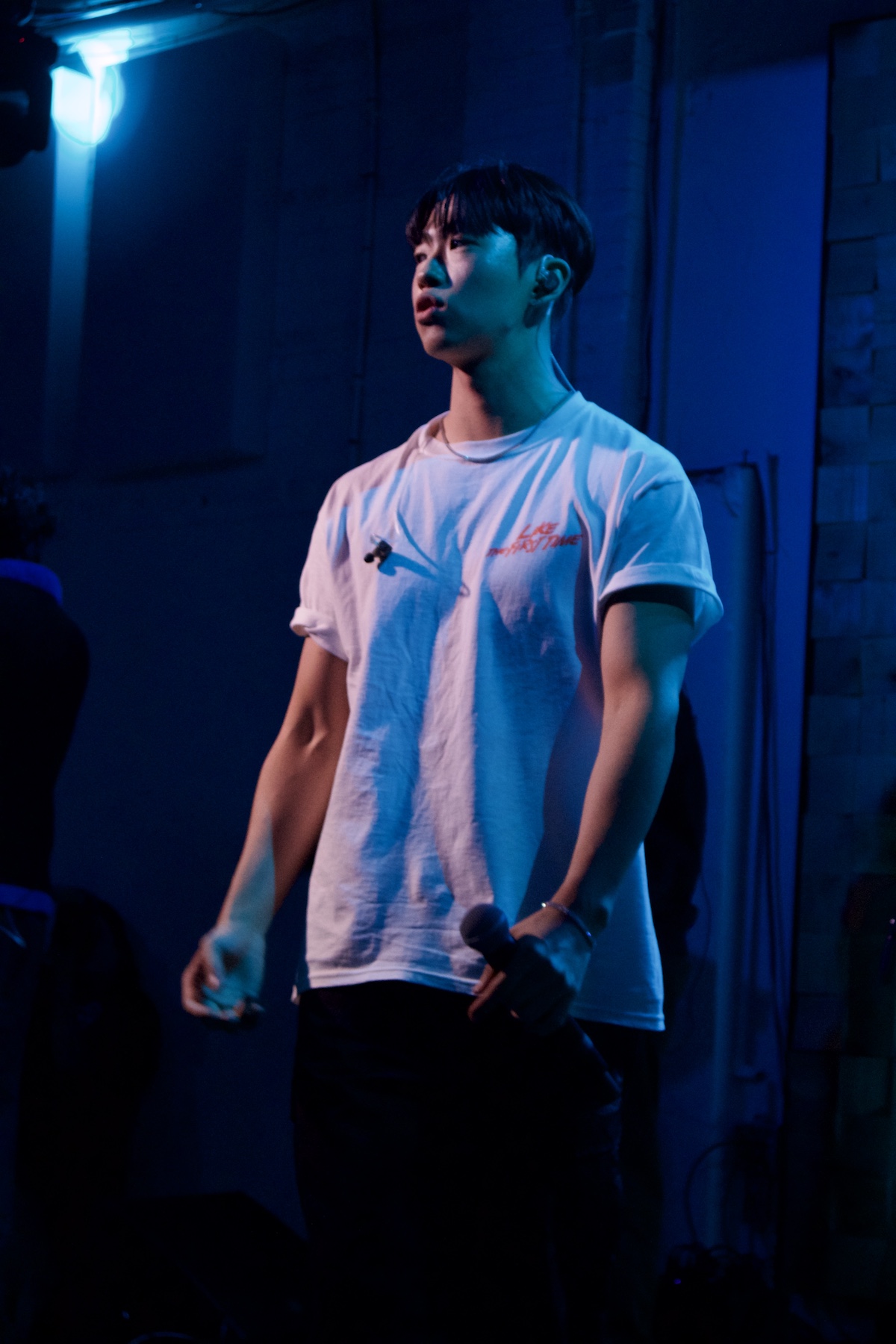 And how do you prepare that?
Jimmy Brown: I don't drink on the road.
Oh a sober tour?
Jimmy Brown: Yeah a sober tour! I like that.
Rovv: I do drink! But maybe like only two shots. Just a little!
You guys also recently released a new album together. Can you tell us about the creation of Like The First Time?
Jimmy Brown: [Rovv] came up with the name.
Rovv: The album started with one song called "Drip." It was the center of the album. So we created songs around that one and made the album that way.
If "Drip" was the first song created, what was the last song?
Rovv: Last song was also "Drip." First song was also "Drip." We started with its hook, then made all the other songs, and then completed "Drip" at the end.
You've released so much music throughout the years. When creating new songs what inspires you the most? Do your ideas come from personal experiences or do you leave it to imagination? Do you have a favorite song to perform?
Jimmy Brown: It's a little bit of everything. We get inspiration from everywhere.
Rovv: We get inspiration from everything, even funny things. You know the song "Hip Drive?" A hip drive is the position of a squat. So it's kind of a funny thing!
Do you have artists that inspire you?
Jimmy: Literally every single RnB artist in North America!
Do you have a favorite song to perform?
Jimmy Brown: Mine would be "Kiss My Lips." I feel comfortable singing that song. It's chill and romantic.
Rovv: "23!" When you see it tonight you're going to like it!
You still have quite a bit to go on your North American run and then you're heading to Europe, Australia and New Zealand. Is there a city you're most excited to visit?
Rovv: Oh… Austin! Did I get it right? Saved my life!
Other than Austin?
Jimmy Brown: How about Houston?
I asked your fans what they wanted to know and someone said, Jimmy why do you always wear sunglasses?
Rovv: Oh I also want to ask him [this question].
Jimmy Brown: I don't know. I think I look good with it on.
It's gloomy here today outside though. Is it hard to see?
Jimmy Brown: Yeah super hard to see.
Rovv: He can see the front row.
Another fan question was: what is a fun fact your fans don't know about you?
Jimmy Brown: I always watch the same series on Netflix called Beef.
Rovv: Is it good?
Jimmy Brown: It's miserable, but I always watch it.
Rovv: Mine… I have a different shoulder color because I got tanned. [I went to the] beach.
Back to my questions… What is a goal or something you hope to achieve as an artist?
Jimmy Brown: Getting rich!
Rovv: That was too honest.
Jimmy Brown: One thing that has been on my mind though, is that one day I hope I'm fully satisfied with one of my songs.
You've never been fully satisfied with any of your songs?
Jimmy Brown: Not yet.
Is there one that came close?
Jimmy Brown: No.
Rovv, is there anything you want to achieve?
Rovv: I just want freedom. Freedom from money, from time, from any place.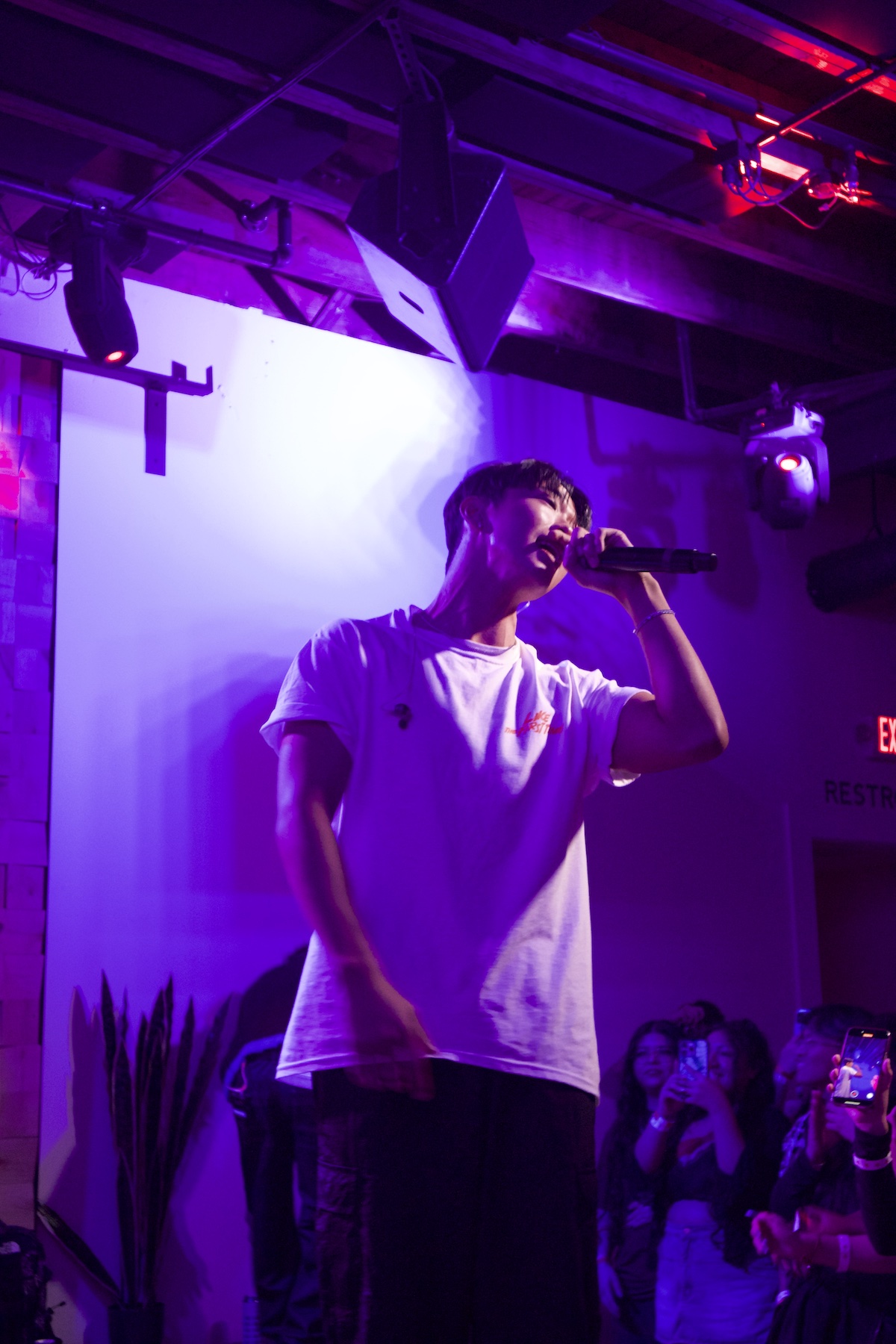 How did you pack for the tour? Do you have anything that's a must have for travel?
Jimmy Brown: Do you know those nose cleaners? With water and salt? I do it every morning and before I go to bed.
Rovv: Lip tape! To prevent dry mouth.
Finally, do you have a final message to your fans and Atwood readers?
Jimmy Brown: Fans are the reason we make music, so thank you so much. We will always try our best to give the best side of ourselves.
Rovv: We're struggling everyday but it's worth it. So thank you for everything and I Rovv you!
— —
Jimmy Brown & Rovv are finishing up their thirteen-stop North American tour in Fort Worth, Texas on November 21st. They will be continuing their world tour in Australia and New Zealand in December. Tickets are still available now. Their latest record Like The First Time is available on all streaming platforms.
— —
— — — —
 © Freya Rinaldi
Like the First Time
an album by Jimmy Brown & Rovv
---