RIIZE made their mark in the future of K-Pop with their pre-debut performances and official debut song "Get A Guitar."

Stream: "Get a Guitar" – RIIZE
---
SM Entertainment debuted a brand-new boy group called RIIZE. Alongside RCA Records, this will be SM's first boy group debut, not including units or supergroups, in seven years – and they are coming in strong. Their name is a combination of the words rise and realize, meaning "a group that grows together and realizes a dream."
RIIZE consists of two former members of the SM boy group NCT, Shotaro and Sungchan, alongside rookies Eunseok, Wonbin, Seunghan, Sohee, and Anton. The seven member group has shown their talent and unwavering stage presence prior to even debuting, at their first ever performance at KCON in Los Angeles. Part of the first few groups of the fifth generation of K-POP, RIIZE is a powerhouse to be reckoned with.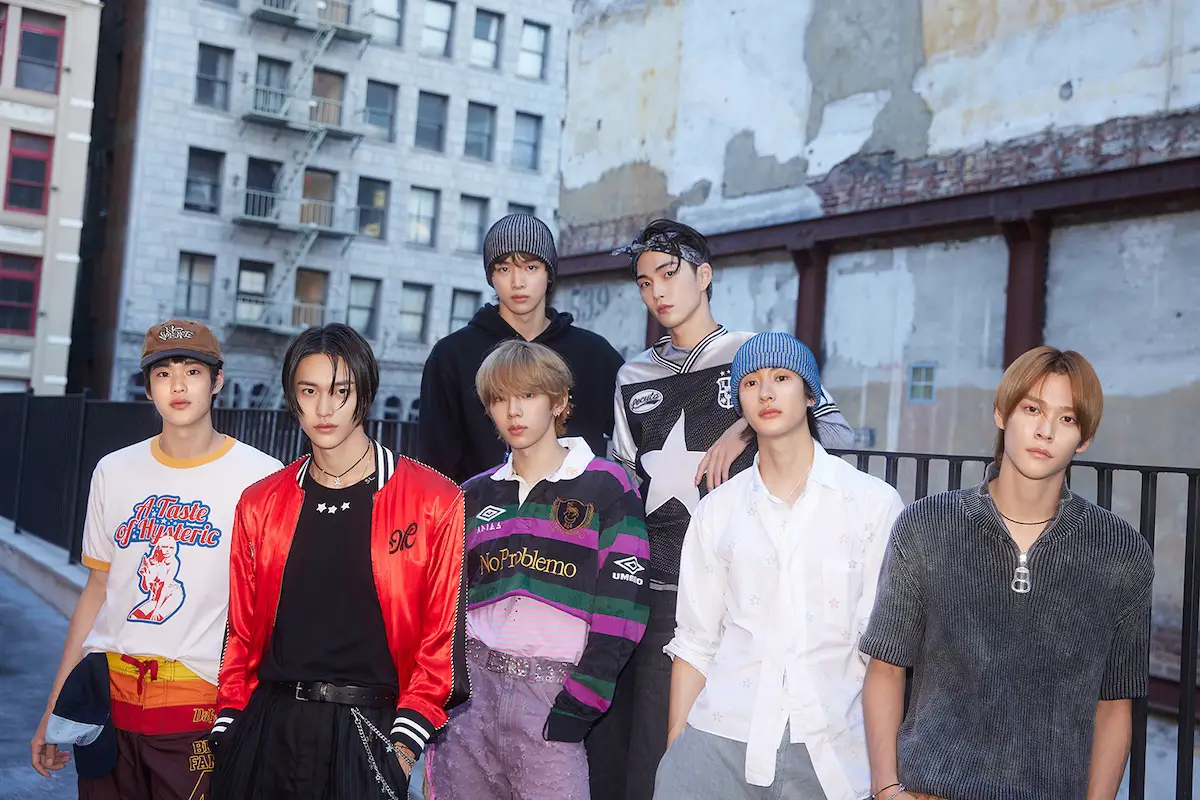 Atwood Magazine had the pleasure of witnessing RIIZE's first showcase at KCON. The group brought in a massive crowd that took over the convention floor and filled the convention center with loud roars of adoration as they performed their pre-debut releases. Fans sang along to "Siren," which was only released a few days prior to the showcase, and excitement filled the air as they performed "Memories," the song that was set to be released the night of the performance.
The group took the main stage later that night to perform the same songs, and attendees filled the arena with cheers. The electrifying energy was unmatched, especially for a group that has not even debuted yet. Every member of the group is a top tier performer. As an observer, Shotaro and Wonbin stood out. Shotaro is one of the best dancers to grace K-Pop in recent years, while Wonbin was born to be a center. All seven members have an immense level of dancing and vocal skills, showing off their singing and rapping abilities while dancing to choreography that is difficult even for seasoned performers.
On September 4th, RIIZE made their official debut with the song "Get A Guitar." The song features a synthetic guitar hook and a catchy chorus. The track gives off a nostalgic yet youthful vibe, with a music video to match. The video features the seven guys showcasing the choreography, skateboarding, and running around in excitement. Wonbin, the group's resident guitar player, also shows off his skills with a guitar solo during the bridge.
You play me like dun, dun, dun
Still I love it, 너와 맞추는 눈
Baby, dun, dun, dun
Still I love it, 너와 맞추는 춤 (Ah, yeah)
Get, get, get, get a guitar
Get, get, get, get a guitar (Ooh)
Get, get, get, get a guitar
Get, get, get, get a guitar (Eh)
The simple yet infectious chorus tells the story of not caring how a convivial love is playing you. The groovy beat and easy going lyrics gives a nod to global boy bands of the past; while the choreo and upbeat nature makes it a great K-Pop song. "Get a Guitar" is vocal focused, without a cursory rap verse, giving it a fresh perspective and setting it apart from the typical K-Pop formula. The song itself is catchy and will get easily stuck in the listener's mind. RIIZE is definitely a group to look out for and an exceptional portrayal of the future of global K-Pop.
RIIZE hosted a debut showcase and announced their official fandom name, "Briize." Now enjoyers of RIIZE have a name and fanbase to be a part of. During the showcase, they also performed their current tracks and officially made their debut as a group. All three songs are available on all streaming platforms and the music video for "Get A Guitar" is out now on YouTube.
— —
Stream: "Get a Guitar" – RIIZE
— — — —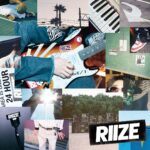 © SM Entertainment
:: Stream RIIZE ::
---