German queen of soul Joy Denalane's new single "Top of My Love" is a love letter to classic American soul with a fresh twist.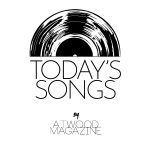 Stream: "Top of My Love" – Joy Denalane
---
Joy Denalane's name is potentially the most apt description for her new song and video, "Top of My Love." The "German queen of soul" makes her American debut with an upcoming album, and the songs so far are classic Motown in their deceptively joyful sound mixed with lyrics that teeter on the edge of tragedy. Recalling artists like Otis Redding and Etta James, "Top Of My Love" builds on that tradition. The song is about "not becoming emotionally dependent on other people, putting self-fulfillment above self-optimization." It walks a triumphant arc of struggle, eventually reaching a peak of self-love and acceptance.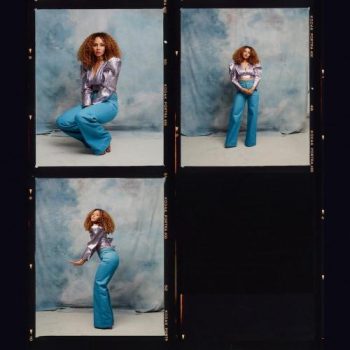 Cause I walked a lonely lonely road
Through the whispers I held on to my own
Through the days and the night
Never let it out my sight
I climbed to the top of my love
"I was a stranger in my home, I broke through the concrete and the stone," she sings, perhaps referencing her childhood in a fractured Berlin. She sings of persevering in the face of detractors — "And I always knew my way, when they said I was always foolish crazy." Inspired by American soul and R&B artists like Aretha Franklin and Mary J Blige, Denalane has built a sound that is at once evocative of soul both classic and modern.
This ain't something I chose
I'm not this way by design
Had to learn how to own
And use my inner ghost
There is a vintage warmth to "Top Of My Love," with horns, a Rhodes, and background singers, led by Denalane's magnetic voice and presence. Denalane's singing is an intimate hush and a joyful burst — the smoothness and rasp make her unique voice irresistible and she glides and shouts through the song. The video, live from the Metropol Berlin, shows Denalane and her band on the wide floor in front of the venue's stage, surrounded by soft lamps and the low-light din of old music clubs.
Denalane's love of performing is palpable as she sings the exuberant song, and her American debut is sure to capture the hearts of old and new soul fans alike. Her album Let Yourself Be Loved is out September 4, 2020 via Motown Records.
— —
Stream: "Top of My Love" – Joy Denalane
— — — —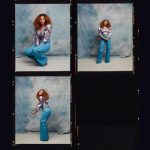 ?  © Bennie Julian Gay
:: Today's Song(s) ::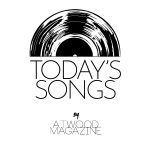 ---
:: Stream Joy Denalane ::