Poignant, heartfelt, and pained, Austin singer/songwriter Jeff Hortillosa's song "Alone" captures, with vulnerable and raw intensity, a feeling we've come to know all too well over the past year. 
Stream: "Alone" – Jeff Hortillosa
---
Loneliness is a dangerous wind, you breathe it out, and you breathe it in…
Poignant, heartfelt, and pained, Jeff Hortillosa's new single captures, with vulnerable and raw intensity, a feeling we've come to know all too well over the past year. An intimate exploration of isolation shining a spotlight on mental health, the forlorn "Alone" comes alive with a wash of sentimentality as the Texan singer/songwriter captures a stirring, resonant sadness.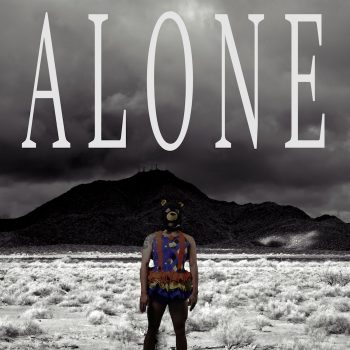 I've got so many friends
and a good hearted girl,
I'm in a famous band,
I've been around the world…
I spoke in movies and magazines
newspapers, tv and sung on the radio.
I've got so much family
not only counting blood,
I've got a life, you see,
I grew up dreaming of.
And so now I do not know,
how I could feel so damn lucky,
and still feel so alone.
Atwood Magazine is proud to be premiering the music video for "Alone," independently out everywhere now. Jeff Hortillosa's first single of 2021 follows last May's debut EP The Horticulture, Vol. 1, finding the Austin-based guitarist and songwriter delving into personal depths in a part-bluesy, part-country outpouring of heavy feeling. Formerly a member of the band Whiskey Shivers and now in the process of starting up a new music project, Manilla, Hortillosa recorded "Alone" at King Electric Studios with Justin Douglas.
"I wrote this song in late summer of 2020," Hortillosa tells Atwood Magazine. "I don't think I need to give everyone a recap, but let's say my emotional and mental state was suboptimal. In the absence of my friends, my vocation, and my family, I felt that I had nobody I could talk to. Even though I knew that everyone was going through it, I still felt like I had to bear and grin at the situation and not admit how badly everything was getting to me. I was throwing up walls around myself, as my inner self grew more frail. Luckily, my fiancée Hannah was super supportive, even when it wasn't easy, and encouraged me to seek therapy. So, I started going to therapy, and now, I would really encourage everyone to check it out. It's good to be heard in a nonjudgmental situation, and what I got from it, were new habits in my thought, and the tools to learn to love myself better."
I've tried so many things,
to make it go away,
sometimes a song to sing,
this is the only way.
Sometimes two chords and the truth,
is all I can do to keep from feelin
so alone.
Loneliness is a dangerous wind,
you breathe it out, and you breathe it in.
Loneliness is a terrible game,
When you have guilty feelings
just 'cause you got feelings,
now all you're feeling is shame.
Directed by Hortillosa and Jason Hatch, the "Alone" music video is a comedic, refreshingly playful take on the song's subject matter. "Initially I wanted to do it in a bar, in real life – an empty bar here in Austin, and I would be all of the characters sitting at tables," Hortillosa explains. "Perhaps there would have been a plot line between the characters, I'm not sure. I knew I wanted to do the video with Jason Hatch, since we'd worked so much on War Monkey together, and we both have similar visions and creative goals. We zoomed about the video, and eventually had the idea to do it all green screen. We laughed so hard at the idea, and eventually, it became the idea altogether."
"Jason Hatch really is the brains behind the visuals of this," he adds. "I just showed up with my tub of costumes, ready to improvise some goofy characters. Many of these are costumes I've collected over the years – some on tour. There ARE a few super special ones though. There's WAR MONKEY, the Creepy Banana Clown from my CREEPY BANANA CLOWN ASMR video, and there's the Pie Guy from my You Can't Make Me Pie video. Jason and I had funny names for some of the characters and you can figure who's who. Skrillex, Shitty Pitbull, Kentucky Guy, Tennessee Guy, Sex Bear, Tour Manager, Porno Guy, etc."
Hortillosa hopes "Alone" can be a source of strength and connection to all who need it – especially as we come to the conclusion of the year's Mental Health Awareness Month.
"It's hard for me to be emotionally vulnerable in the moment. It's something I'm dealing with, learning to be more emotionally honest with myself, and cut away the different masks and layers of bullshit I tell myself in order to "be normal" or to "not make things weird." However, my need to express the truth of my feelings is also in a way what makes me good as an artist. This song is a super transparent way for me to tell people, look, I may seem perfectly fine, but I get down and out too. Maybe a lot of people feel they're just a happy facade and a sad soul, and I think they should be told that they're okay. Humor can heal at times, by acknowledging the tragedy of our lives, and finding a loophole to make it not so bad. I suppose, I want people to feel seen, to encourage them to take care of themselves, and also, to let go of my pent up emotions at the same time."
Maybe my loneliness,
maybe it's just my pride.
That which I can't express,
That which I keep inside…
So then if I let it go,
then maybe I won't be feelin,
So-o-o if i let it go,
Then maybe I won't be feelin,
so-o-o if I let it go,
Then maybe I won't be feelin,
so alone.
Arriving just as the world seems to (slowly) be opening up, "Alone" is something of a reminder that isolation is not inherent to a pandemic, and that many people experience depression and multiple kinds of anxiety on a regular basis. In that regard, it's a kind reminder to look out for your loved ones, and be there for those who need a helping hand.
It also comes as exciting news heats up in Hortillosa's world: "I'm super excited about two new developments in life!" he says. "I signed with Callidus Acting/Modeling Agency. So this video was kind of a fun way for me to get into a few characters and just show off my many Jim Varney-esq faces. And after this song, I'm going to focus more of my writing and energy into my new band Manila. We're a badass psychedelic blues power trio – buzz words, Primus, Red Hot Chili Peppers, and Stevie Ray Vaughan."
Therapeutic in its own way, "Alone" confronts our demons and leans into life's hardship. Hortillosa may not come away with all the answers, but at least he's talking about it – and he's given us a poignant, moving song in the process.
Stream "Alone" exclusively on Atwood Magazine.
— —
Stream: "Alone" – Jeff Hortillosa
— — — —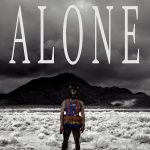 ? © 2021
:: Stream Jeff Hortillosa ::
---