Soccer Mommy's creative experimentations are at an all-time high in newest album 'Sometimes, Forever'. Stellar songwriting and assertive instrumentation shine through scintillating production, solidifying her artistry at the heart of her truth.
Stream: 'Sometimes, Forever' – Soccer Mommy
---
The highly anticipated third album from Sophie Allison, a.k.a. Soccer Mommy, has finally dropped. Shimmering, honest and experimental, the record is a stellar project. Across eleven tracks, Allison brings out candid storytelling surrounded by post-modern rock fusions. Immediately addictive and instantly immersive, Soccer Mommy solidifies her sound at the heart of her truth – and the result is truly original.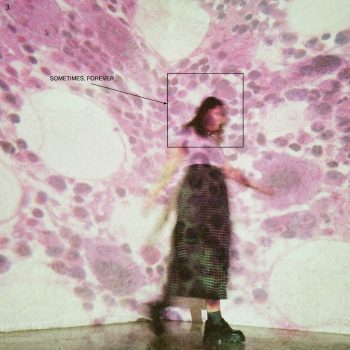 Allison poses questions about opposition and conflicting feelings, transforming these unsureties into quintessential Soccer Mommy. Her voice is instantly recognisable over grunge rhythmic guitars led by clean-toned riffs; crisp production and crashing percussion underlie the album's characteristic instrumentation, holding a certain nostalgia reminiscent of early noughties & '90s punk-rock while maintaining its fresh modernism. Produced by Daniel Lopatin of Oneohtrix Point Never – the album comes after the catchy lead single "Shotgun," mesmerizing "Unholy Affliction" and heart-burster "Bones."
Sometimes, Forever – as is aptly named – speaks to the turbulent emotions that seem to last forever, but never do.
Sparkly and optimistic worlds created in opening tracks "Bones" and "With U" later take a dark turn with "Unholy Affliction" and "Darkness Forever." From the rawness of "newdemo" and full-band sound of "Don't Ask Me," to the sparsity in "Fire in the Driveway" – the record wraps up on the almost-blues-toned "Feel it All the Time" and ebbs to close on spacious finale "Still." "I lost myself to a dream I had," croons Allison in the final track, summing up the self-reflective quality portrayed throughout the album. Allison slips seamlessly between the sonic worlds that she creates, maintaining an originality that is uniquely her own.
---
Soccer Mommy is no stranger to musical success, with their sophomore album garnering critical acclaim and a Grammy nomination in 2020. With impressive live accolades under their belt, the band has opened for Bernie Sanders, sold out headline tours, festival slots and recently made their late-night debut on Jimmy Kimmel Live! 
Following her 2018 debut breakout album color theory, Sometimes, Forever cements Soccer Mommy's range and declares her growth.
Solidifying her abilities as a songwriter, her third album marks a surety in her storytelling. Where color theory drew on themes and sequence, Sometimes, Forever expands the limits on her experimentation – something that will undoubtedly be relatable to her audience. Through hard-hitting lyrics and dreamy instrumentation, the record is assertive and commands its dizzying sentimentalism.
The album release marks a busy year ahead for the band. Soccer Mommy will begin a massive U.S. tour in support of Sometimes, Forever. Tickets for the tour are now on sale, one cheekily titled 'Touring, Forever'. Admirably, the band has announced that a portion of the proceeds from presale tickets sold via the band website will be donated to Planned Parenthood.
Soccer Mommy's steady climb up the charts shows no signs of slowing down. With a steady fanbase and expanding artistry, Soccer Mommy is on track to take the indie-world with an unyielding surety. With this dynamic and expressive record, Allison shares that the album is a collection of all that is her; a peek into the mind of an artist who synthesizes everything. Retro sounds, personal tumult and the disorder of modern life don't have to work in disharmony in this case, instead, she aims to craft these emotions into music that feels like it is built to last a lifetime – even more so forever.
— —
— — — —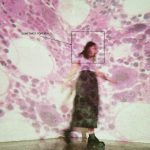 ? © Sophie Hur
:: Stream Soccer Mommy ::
---