Jesca Hoop speaks to Atwood Magazine about new album Stonechild and its origins, her instinctual writing, and not fearing death.
— —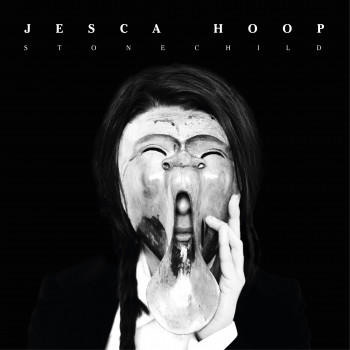 Jesca Hoop is a musician who refuses to be categorized. You could call her a folk singer, an Americana singer, a near-bluegrass singer – but that doesn't mean you should. She is an American expat in Manchester, England, whose long lineage of folk music has undoubtedly impacted her sound. Her music does not adhere to the typical conventions of these genres, instead writing complex and slightly off-kilter songs that punch straight to the gut.
Hoop's new album, Stonechild, is her most realized offering yet – shockingly vivid imagery, characters you could reach out and touch, and some of Jesca's best writing to date. The album traverses topics such as slavery and the prison-industrial complex ("Red White and Black"), regretful mothers ("Old Fear of Father"), and having a good death ("Death Row").
Atwood Magazine spoke to Jesca Hoop about Stonechild and its origins, her instinctual writing, and not fearing death.
Listen: Stonechild – Jesca Hoop
:: A CONVERSATION WITH JESCA HOOP ::
Atwood Magazine: I've heard that the album's name has a very particular origin. Tell me about that and what it means to you
Jesca Hoop: The album title came from a spectacle at the Mutter Museum in Philadelphia of a lithopedion, a fossilised fetus that is carried by the mother without her awareness. The fetus is conceived outside the uterus and dies within the mother's body. The lithopedion I saw had been carried for 30 years and was named Stonechild. 
"Red White and Black" features some heavy imagery. Talk about what inspired you to write this song and how you approached it?
Jesca Hoop: "Red White and Black" for me was my way of engaging with the a rather recently revealed history that I came to know of slavery in America, mass incarceration and the complex issue of settled white supremacy in the west. "Red White and Black" is in no way a thesis, but rather a poem that follows a clear and woeful chain of events, I am exploring where I personally stand within that chain and the history we have all inherited and I am communicating for change. 
One of the things I appreciate most about your music is the unexpectedness of your writing. For example, I've always loved the anticipatory rhythm on the chorus of "The Lost Sky." How much of that is a conscious effort and how much is instinctual?
Jesca Hoop:  My writing is guided by instinct mostly. Structuring a song is something I am always learning. With each song comes a new set of problems to solve. Every song gives a new opportunity to reach the listener in a fashion of delivery. For me, it's balancing that fashioning, styling and structure with a spontaneous engagement with music itself. If you want to be surprised by music, you have to leave your studies behind and let the music write through your inner ear and ethereal body. Outside of study is where the raw material is, that is only accessible to the carrier… one's original song and voice. In this spontaneous engagement, there are no rules. 
Watch: "Red White and Black" – Jesca Hoop
Is there something or someone you can pinpoint that you feel inspires your lyrics?
Jesca Hoop: I just want to feel alive through song, like a fruiting tree. I am in constant exploration of contrast. I am looking for where the life is at and it for me is always found at the starkest point of contrast. 
Many of your songs are vividly detailed stories – how do you approach your writing? Do you begin with a concept and go from there or something else?
Jesca Hoop: I am looking for a full expression and to be the carrier and conduit of that expression.  
I'm very intrigued by the line "May you have a good death" on "Death Row." Tell me about this song.
Jesca Hoop: I for one, am not afraid of death. Pain….. Yes…. but death no. I have that great event to look forward to. The little deaths to me are the frightening ones. The transience of life and everything that comes is also going. The little deaths are what carry you on the course of life and it is not always easy to see that a death is an entry into new life, new love, enough to trust it.
What is your favorite song on this record and why?
Jesca Hoop: I am really enjoying singing "Free of the Feeling" especially… I don't know…it has an out of time feeling to it. I can feel it communicating on a new level.  
You've done a lot of collaboration in your music – Lucius features on this one, you have the entire album with Sam Beam. How do you approach collaboration?
Jesca Hoop: With a bit of abandon. In order to successfully collaborate, you must enter in with trust. When I called Jess and Holly of Lucius, I was sure to approach with loose sense of attachment and adventurous spirit. After all they would be doing the work remotely, without me there. There was a chance that it wouldn't work. Trust paid off in this case as the girls in their strength of craft hit the mark each time. 
Watch: "Outside of Eden (feat. Kate Stables & Justis)" – Jesca Hoop
There's obviously a long lineage of folk and Americana, and there's definitely somewhat of a traditional sound to this album – how do you fit yourself into that lineage, and how do you feel living in England has affected your sound?
Jesca Hoop: There are too many factors to consider to know what is forming your song or encouraging a change in aesthetic. I would say the rendering of old folk in my sound is more a matter of wanting to focus the styling and sing from a more sober and settled place… from an older soul.  
Did you begin this album with a concept in mind?
Jesca Hoop: No, I began this album with a blank blackboard and the numbers 1- 15 all of which needing an album title next to it and a check marking the completion those 15 songs. What would be revealed within in those titles was a big discovery for me.   
Now that the album is out, what do you hope listeners take away from it?
Jesca Hoop: My hope is that it will become a part of the soundtrack to people's lives. My hope is that it will live with people for a long long while and when they listen back years from now, they will experience a heavy dose of nostalgia. 
— —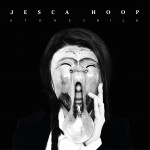 ?© 2019
:: Stream Jesca Hoop ::
---
:: JESCA HOOP 2019 TOUR ::
07 Nov – Portland, OR,  Old Church
08 Nov – Seattle, WA, St Mark's Cathedral
10 Nov – Sebastopol, CA, Hopmonk Tavern
12 Nov – Oakland, CA, Starline Social Club
13 Nov – Los Angeles, CA, Highland Parl Ebell
19 Nov – Vienna, VA, Jammin Java
20 Nov – Philadelphia, PA, Boot & Saddle
21 Nov – New York, NY, Mercury Lounge
23 Nov – Boston, MA, City Winery
—