"Mr. Texas Soul" Micah Edwards carries the torch forward with his seductive debut album 'Jean Leon', a 21st Century neo-soul eruption of gut-wrenching emotion and tender, turbulent sound.
Stream: "Jean Leon" – Micah Edwards
---
Jean Leon is the most vulnerable I have ever been in my life, and it was truly a healing and therapeutic process.
Soul has always been the music of the heart on fire.
For generations now, artists have poured themselves into songs brimming with fiery passion and aching pain, stunning with captivating theatricality and vulnerable, raw emotion that evoke the sweetest and most bitter moments of our lives. Singer/songwriter Micah Edwards has always been a fan of this kind of music, and now he carries the torch forward with his own seductive debut album: A gut-wrenching record blending radiant sound with fiery feeling, Jean Leon is tender and turbulent: A 21st Century neo-soul eruption. Few albums hurt this good.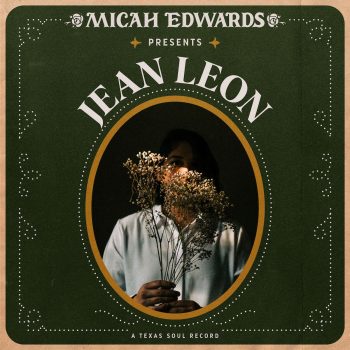 Oh, I wanna know
When the scars make a heart stop beating
Scars make a heart stop beating
Oh, I wanna know
If my heart's got a shot to feel it
Heart's got a shot to feel it
Why's their heart and soul
Like water and oil
– "Water & Oil," Micah Edwards
Atwood Magazine is proud to be premiering Micah Edwards' long-awaited debut Jean Leon, out June 10, 2022. A neo-soul artist hailing from Houston, Edwards also goes by the nickname "Mr. Texas Soul," which fits his art (and aesthetic) all too well. Since debuting in 2019, Edwards has steadily carved out his own niche in the modern soul canon, finding his voice within a catalog of songs that reckon with life's relatable hardships.  Following last year's stunningly cinematic lead single "Girl from the Valley" – a song dripping with that classic, harmony-rich Motown sound (horns dazzle and a midway flute solo soars), Edwards more recently teased the unbridled love song "She Will" and his album's beautifully tender title track, "Jean Leon."
All of this leads up to a ten-track record born from some of the hardest moments in the artist's life.
"I wrote a majority of these songs in the middle of my parents' divorce process," Edwards tells Atwood Magazine. "While my catalog is so far filled with a majority of love songs, this was the first time I was able to use songwriting as a way to deal with pain, grief, and heartbreak. Jean Leon is the most vulnerable I have ever been in my life, and it was truly a healing and therapeutic process. Music helped me process the most emotionally complex area of my life. My heart is left on the paper with this record."
"My music has always lived in a nostalgic/soulful space, but honestly, I've been avoiding my country roots a little bit – leaning more neo-soul than americana/country. In reality, I listen to country music just as much as I listen to soul or jazz – and have since I was a kid. And I'm talking pure, classic country music: George Strait/Marty Robbins/Lefty Frizzell/Loretta Lynn/Tracy Lawrence. So I thought: "You know what – let's go for it! Who says I can't have steel guitar and jazz flute on the same song?" That's what my heart has always wanted to hear, but just never really went for it. So I'm daring to almost create a new sub-genre: Texas soul – retro soul embellished with pure country tones. Horn sections trading off solos with a steel guitar. Muted trumpet and fiddle on the same track. Acoustic rhythm guitar and Rhodes on another."
"My vision stayed pretty consistent throughout recording," he continues. "That's what I love about 'Texas soul': It's gotta feel warm, dusty, and familiar. It almost has a predefined sound and look, so there wasn't much confusion on what it was supposed to sound like. The question was how. The rhythm section on this record dedicated nearly half a year of pre-production before we cut anything to tape. We met up in Ty Robins' garage-turned-studio and polished up my dusty Logic demos together. Ultimately, I wanted to convey my vulnerable stories through the new yet familiar sonicsphere of Texas soul. As I threw around the idea of finally working on my debut album, I thought, 'If I'm going to pour so many resources into a big project, I want it to sound uniquely Micah.' I didn't want to sound like another Leon Bridges or another John Mayer. So I had a heart-to-heart with myself and really explored what that "uniquely Micah" sound even is."
The album's title is derived from Edwards' parents' middle names, Jean and Leon. "I love how inconspicuously on-the-nose it is," he chuckles.
---
Despite its often difficult subject matter, Jean Leon is a record of warm light and sweet, soulful wonder.
Edwards has a way of sparking a ray of hope in the darkest and most painful moments, which he does time and again on songs like "To Mama," "Girl From the Valley," "Time," and "Jean Leon." "A vulnerable, radiant confessional from the depths of the heart filled with warm sounds and smooth grooves, 'Jean Leon' is an intimate transformation of pain and darkness into a beautiful inner, shining light," Atwood Magazine wrote of the album's title track back in February. "'Jean Leon' is about shedding old skin and embracing welcoming the new. It's a song of personal growth and acceptance, healing and redemption, heartache and renewal. Edwards explores his own faith, the bittersweet dissolution of a relationship, and more through heartfelt lyrics that effortlessly channel the spirit of his music."
"Obviously I love all the tracks, but I'm a huge fan of the unapologetically Texas soul tracks, like 'Water & Oil', 'Jean Leon', 'Girl from the Valley', and 'To Mama,' Edwards says. "My goal was to make traditional retro soul blend with traditionally country sounds, and I think we did it. Honestly, I think we've only hit the tip of the iceberg. I can't wait to see just how unique the Texas soul sound can get in the future." As a lyricist, Edwards also cites a number of his favorite lines throughout the album:
Papa was a manchild
Dreamed he could run wild
And appear to run a happy home
While he left the bride and babies all alone
– "Water & Oil"
You've been strong for holding on
And you're strong for letting go
– "To Mama"
When you have me, I'm your treasure
Then resent me, when we can't be together
I know you know I'm not your Savior
So why you make me feel like a failure?
– "Best I Can"
You swear you love me
You say you care
But I lead your family
While you handle your affairs
– "Time"
I know how to be afraid
I'll make the same mistakes my father made
Dance a line of sin and grace
Take the best thing in my life and throw it away
– "Can't Without You"
I sometimes feel like 'Jean Leon' was just one big therapy session in the end, but I've really taken away such a sense of accomplishment.
Micah Edwards spilled his authentic self into a record he calls heartbreaking, hopeful, and redeeming. For him, Jean Leon's creation has been a journey of self-discovery, realization, and reckoning: One he's happy to have gone on, and come away from with a renewed vision of self and sense of purpose.
"There's a line in 'Can't Without You': 'I know how to be afraid, I'll make the same mistakes my father made, dance a line of sin and grace, take the best thing in my life and throw it away.' I see a lot of my father in me – the good and the bad," It terrifies me sometimes. But I hope that any listener who has similar feelings about their family – or shoot, even just demons from their past, in general – can rest in the truth that their past has no power over their future. They can be free from the generational sin or the habitual bondage. That weight has no authority in their life. I sometimes feel like Jean Leon was just one big therapy session in the end, but I've really taken away such a sense of accomplishment – not only professionally (with this being my debut full-length project), but also personally. I've grown so much personally through this process. I'm not the type to face pain head-on. I avoid pain and take months or years to fully process. But this project has taught me that it's okay to run into the fire. It's going to hurt for a bit, but it's worth it in the end."
Experience the full record via our exclusive stream, and peek inside Micah Edwards' Jean Leon with Atwood Magazine as the artist goes track-by-track through the music and lyrics of his debut album!
— —
Stream: 'Jean Leon' – Micah Edwards
:: Inside Jean Leon ::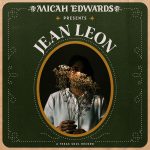 — —
Water & Oil
"Son, your mother and I are just like water & oil. We'll never mix" – that's the last thing my father said to me before he up and moved to Guatemala with his mistress. This opening track unapologetically thrusts the listener both into the storyline and into the Texas soul sound. With funky drum breaks, an ELO-inspired string section, and piercing pedal steel, it outlines the inner conflict that is addressed throughout the rest of the record.
Jean Leon
This track personifies my parents' failed marriage into a woman, woefully outlining the false expectations I came to believe through this dysfunctional relationship. I believed lies that I would be "just like my father" or my marriage would suffer the same adulterous fate as I witnessed. But the truth I ultimately choose to believe? "I know the good Lord has far more for me, and I'm not gonna take the gravity that's weighing you down."
Girl from the Valley
My wife is from South Texas – AKA the Rio Grande Valley. I had never even touched that part of Texas before knowing her, but it's a whole different world down there. Texans in the Valley are very proud of their way of life, and their Tejano culture is something I've grown to really cherish. The song is basically celebrating not only the woman I get to do life with, but also the beautiful culture that comes with her.
The Race
The placement of this track on the record is very intentional. Inspired by a scripture in Hebrews, it talks about running with endurance this race we call life – endurance meaning an unwavering faith. The first two tracks on the record outline my familial baggage, and then followed with the celebration of the good woman I've been blessed with in Girl from the Valley. This track follows – acting as a battle cry to the enemy that my marriage won't suffer the same fate, because I have this faith to call upon.
To Mama
This is one of two tracks on the record directly written to my mother. This one honors her influence on my life and her strength after enduring years of emotional abuse and infidelity. It's such a coming-out celebratory song filled with optimism and fanfare. Blending Stevie Wonder-inspired horns and 70s country rock-inspired pedal steel, this is definitely one of the more quintessential "Texas soul" songs on the record.
Best I Can
This is probably the toughest and most painfully vulnerable track on the album for me. The second track addressed to my mother, it outlines both the desire and the incapability to free someone from their situation. "It's hard to play the part when I am bleeding too." This track is written from the heart of a son.
Time
The only track on the record addressed to my father, I drew a lot of musical inspiration from Frank Sinatra's "One for My Baby" and Ray Charles & Betty Carter's "Ev'ry Time We Say Goodbye". I wanted to capture this ballad at its most raw and personal level. I recorded the piano in my living room on my personal 105-year-old upright piano, Louise.
She Will
One of the more Americana-leaning tracks on the record, I take a moment to celebrate my wife's selfless nature. The placement of this song on the album is especially significant – immediately following tracks that address familial dysfunction and toxic expectations. This humble ballad acts as a beam of light in a dark space, a sprout of life in a barren land.
Can't Without You/The End
To further drive the point home, I wrap up the record with a prayer. I can't conquer any of this familial baggage on my own – I need Jesus. Incorporating fiddle also stretches the Texas soul spectrum to get as country or as soulful as it wants, whenever it wants.
— —
Stream: 'Jean Leon' – Micah Edwards
— — — —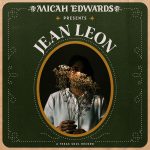 ? © Jeremy Kabala
:: Stream Micah Edwards ::
---