Empowering, unapologetic, and perfectly timed for Pride, Wild Story's sophomore single "Different" is a bright, buoyant, and impassioned anthem of self-love.
— —
We shouldn't have to defend ourselves for who we are or who we love, but you know what? Maybe we're just different…
A bright, buoyant, and impassioned anthem of self-love, Wild Story's sophomore single is a radiant musical outpouring perfectly timed for Pride. Empowering and unapologetic, "Different" celebrates the parts of us that make us special, unique, and different: With a beautiful message and stunning drive, it's the uplifting explosion of positive energy we'll be blasting all summer – and all year – long.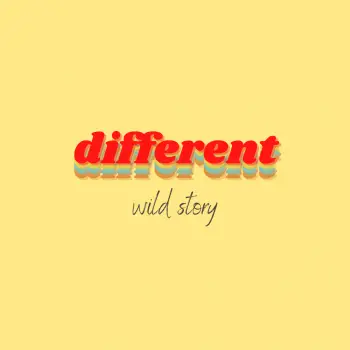 Keep trying to fit inside the lines now
What if we never do
Sick of standing on the outside
Of a crowded room
Rainbows in our eyes
Can't seem to find
The great divide
And get to the bottom
Could be somebody else
But who the hell
Would tell themselves
It's us that's the problem
Atwood Magazine is proud to be premiering the Rick Lawrence-directed music video "Different," the second single from Los Angeles duo Wild Story (released June 11, 2021). The band of Viv Parker and Katie Hargrove, Wild Story debuted in late May with their first single "High," a searing upheaval of indie pop and rock that longs to soar.
For Parker and Hargrove, Wild Story is about embracing who you are, creating your own narrative and owning it wholeheartedly. Nowhere is this mission and purpose more explicitly expressed than in "Different."
"'Different' is a symbolic anthem for those who have ever felt like they simply don't fit in," Wild Story tell Atwood Magazine. "As a member of the LGBTQ+ community, Katie has struggled with this feeling all too often. After moving to the US at a young age, Viv also struggled with the notion of feeling like an outsider. Together, [we] crafted "Different" as a song for anyone and everyone. No matter who you are, no matter your story, "Different" is a song for you."
"Different" charts a moving journey from insecurity to self-confidence, self-acceptance, and self-love. 
Hargrove rises to a cinematic, achingly vulnerable chorus shining with light and verve:
Sometimes it feels like
Nobody's listening
Sharks in the water
But just keep swimming
We'll never fit in with the rest
We've all got monsters under beds
We'll never change it
Cuz darling we're different
It's a seismic overhaul – the cathartic release of years' worth of pent-up tension, inner pain, and self-doubt. Coming out into the light, the band shine with refreshing self-assurance and inspiring levels of conviction.
"When we sat down to write this song we never imagined what was coming," Wild Story tell Atwood Magazine. "We wrote it over the course of two zoom sessions and knew we were onto something cool when we landed on the chorus. We were super deliberate lyrically especially in the pre-chorus where we say, "could be somebody else, but who the hell would tell themselves it's us that's the problem". We spent a good chunk of time ironing those lines out, so that the message was loud and clear. In the first half of the song we added a few seconds of delayed space after that line sings out; almost allowing the song and listener to take a breath for the huge chorus that is coming their way."
Capturing the spirit of Pride, Wild Story's "Different" music video features a wealth of different artists in their community. "Honestly it is the perfect type of energy we should be leading into the rest of the year with," they share. "Inspirational, uplifting, and with a loving collaborative spirit." Among those seen in the film include Glass Battles, Kaleena Zanders, Printz Board, Drea Rose, Gabriella Caspi, Summer Benson, and Gio Thomas.
"Filming the video was one of the best days we've ever had," Wild Story say. "If you can't tell from our Instagram, the two of us are best friends and we could honestly make jokes and have fun watching paint dry, so putting us in a room singing our favorite song is a dream scenario. The director, Rick Lawrence became like family to us and really just brought our vision to life. We really wanted to have our friends in the video, especially members of the LGBTQ+ community to provide that sense of representation that is so important not only in media, but in life. Everyone was definitely emotional at various times throughout that day. To see something that you wrote at your kitchen table turn into something that people are dancing around singing at the top of their lungs in front of a camera is one of the most magical things to be a part of. From conception to finished product we pulled this video off in about 2 weeks and it's something we will always be proud of."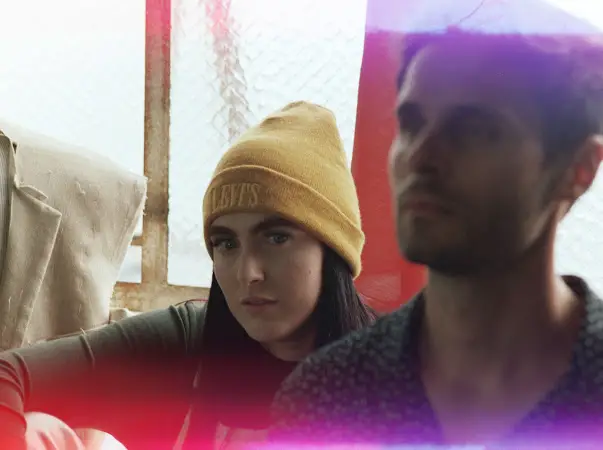 "To us, 'Different' is a song for the underdogs," Wild Story add. "It's a song for the kids who get picked on in school because they're creative. It's a song for the people who love "too hard" and who others don't understand because of it. It's a song for the girl who "feels too much" or the girl who "doesn't feel enough". It's a song for the boy who feels invisible; who feels like the world could just keep turning without him. It's a song for every season and for every person out there who needs it. "Different" brought out a truth in us that we never knew existed in our music before and if it makes a tiny difference in even one person's life; then it's a job well done in our eyes."
Would they notice if we got lost
If we disappeared
Tell me right after this rainstorm
That the smoke will clear
Looking at our dreams
On movie screen
In magazines
Don't see a reflection
Could be somebody else
But who the hell
Would tell themselves
It's us that's the problem
Dramatic, dynamic, and utterly exhilarating, "Different" is a an intoxicating rush. Channeling inner strength and self-love, it's an anthem for all of us and the celebration we need. Stream Wild Story's music video exclusively on Atwood Magazine!
Everyone keeps trying to tell me
That everything is going to be okay
But I'm so tired of hearing that
Because what if it isn't
We shouldn't have to defend ourselves
For who we are
Or who we love
But you know what
Maybe we're just different
Sometimes it feels like
Nobody's listening
Sharks in the water
But just keep swimming
We'll never fit in with the rest
We've all got monsters under beds
We'll never change it
Cuz darling we're different
Maybe we're just
Just a little bit different
— —
Stream: "Different" – Wild Story
— — — —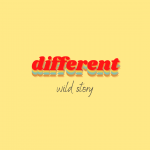 ? © Brynne Zaniboni
:: Stream Wild Story ::
---