We all have ghosts that we sit with – baggage that eats away at us, memories we can't get rid of land lingering emotions we tightly hold onto. It's easy to talk about giving things up – of saying goodbye, closing a door and walking away. But actually doing so is a whole other action. It means releasing a world of possibilities into the ether; of permanently erasing dreams of a future that will never be. It means accepting that life isn't turning out how you wanted it to be – how you thought it was meant to be.
Starting it over
Running away from this haunted home
Looking over my shoulder
Trying to shake this roaming ghost
They say it ain't easy
Picking a new card from the deck
But if you don't free me
To begin something new I'll end up possessed
Listen: "Ghosts" – The Northcoast
---
Atwood Magazine is excited to be featuring The Northcoast's new single "Ghosts," (June 2, 2017 via We Are Triumphant) an emotionally powerful vibe-driven song about leaving your past behind and pursuing the future with your heart, mind, and soul. Rich, pulsing synths and effected vocals envelop our ears in warm rapture as the production trio of Charlie Grey, Daniel Faith, and Louie V – with NYC-based indie pop artist Foster James ("Mr. Candy") – bid adieu to the haunts that weigh them down, in favor of a better life.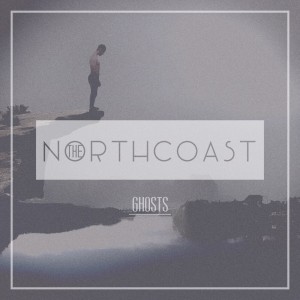 C'mon c'mon
Let's get a move on
Don't let it catch on
I'll pack my things
Consider me gone
And on with the Magic (And moving on up)
They say you can't have it (We'll get what we want)
Yeah life isn't plastic (We don't give fuck)
So on with the Magic (Keep moving on up)
"It's about running away from the ghosts of your past, be it a habit or even patterns that a person no longer benefits from," reflects The Northcoast's Charlie Grey, "And not giving a damn about what sits in front of you because you've overcome it. 'Never latch on to that which is negative in your life.'" The magic happens fast: "Ghosts" invites you to shed your bad skin, do away with the bad blood, and start again – refreshed and renewed. Before you know it, on with the magic will be your favorite mantra, too.
The Northcoast have been establishing themselves over the past two years with glittering synthpop anthems a la 2016's "With You" and "Reach into the Stars," but "Ghosts" sets them apart thanks to the a relaxed synth approach in lieu of richer melodic structures and enhanced vocal/instrumental production. Foster James' vocal contribution adds additional depth to the chorus' sound as well, not to mention the intoxicating call-and-response in the breakdown:
(You'll never see me again)
I think I'm strong enough, to handle what I'm facing
(Now I'm my own best friend)
Although I'm all caught up, I think too much, I'm pacing
(You'll never guess where I've been)
The things that I've put up with keeps my heart racing
(Got what I want in the end)
I guess I got the life I'm chasing
Whether you're still running from your ghosts or you're a safe distance away, "Ghosts" is as relatable as it is inspiring, a summery song that will take you soaring. On with the magic! Live your life to the fullest! Don't let regrets or the past weigh you down. Don't linger on things that are out of your control: Grab ahold of your life, and make it the best life it can possibly be.
We expect to find this song on some Spotify-curated wellness playlists in the coming weeks, but you found it here first. Take a trip with the Northcoast, and don't be afraid to run from your ghosts.
— — — —
---