Calming acoustic balladry and strong storytelling surround "Old Days," a tale of the effects that one life decision can create and carry one into the future.
Stream "Old Days" – Jack M. Senff
---
In its most simple form, life is nothing more than a "choose your own adventure." Each choice one makes has a consequence, an outcome. Whether it be a monumental life change or a seemingly small life event, a ripple occurs that shapes the journey moving forward – for better or for worse. On "Old Days," the latest single from Jack M. Senff, these outcomes are explored through visceral storytelling and soft acoustic melodies, combing into a beautiful, personal voyage of growth, and Atwood Magazine is proud to be premiering it today!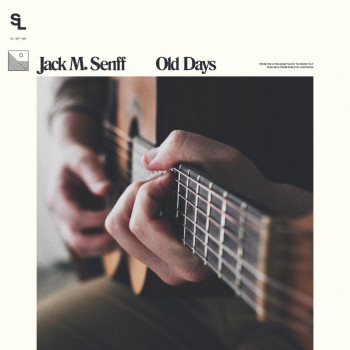 Michigan-based singer-songwriter Jack M. Senff has operated in the music scene for a few years now but under the moniker Boy Rex. Now, Senff is looking to grow outside of that name and into larger, more organic sounds, and his first venture into this new territory is with "Old Days." "This is my big Chris Staples song on the album," explains Senff to Atwood. "He's a major inspiration–one of my favorite songwriters–and I wanted to pay homage to that."
Picked a point on the map and said I'm going there
With all my clothes and old guitars in the back seat
Restless heart, I thought, be still
If this don't settle me then nothing will
The inspiration is clear, but Senff manages to add in enough unique flair to find a space all his own. The track begins with hushed acoustic guitars creating an aura of placidness that is light on the ears and filled with warmth. Accompanying it is a dusty drum and percussion beat and an infectious electric guitar strum pattern that adds a striking amount of style to this relaxed and poetic tune.
It was a blue goodbye when I said I'll see you before long.
"Just look for me when the spring comes,
I'll sing you the light of a new song…."
Senff later went on to explain that "lyrically, it's about moving away from Indiana when I was nineteen, and the ripple effects it had years later. Who knew such a singular event would change the entire course of my life? I picked this as the lead single in hopes it'll draw new folks in without alienating those who might be coming from my old projects." The lyrics in "Old Days" share in the poetic commonality of the track as a whole – a carry-over from the more emo-tinged tracks from Boy Rex that often showcased Senff's penchant for storytelling.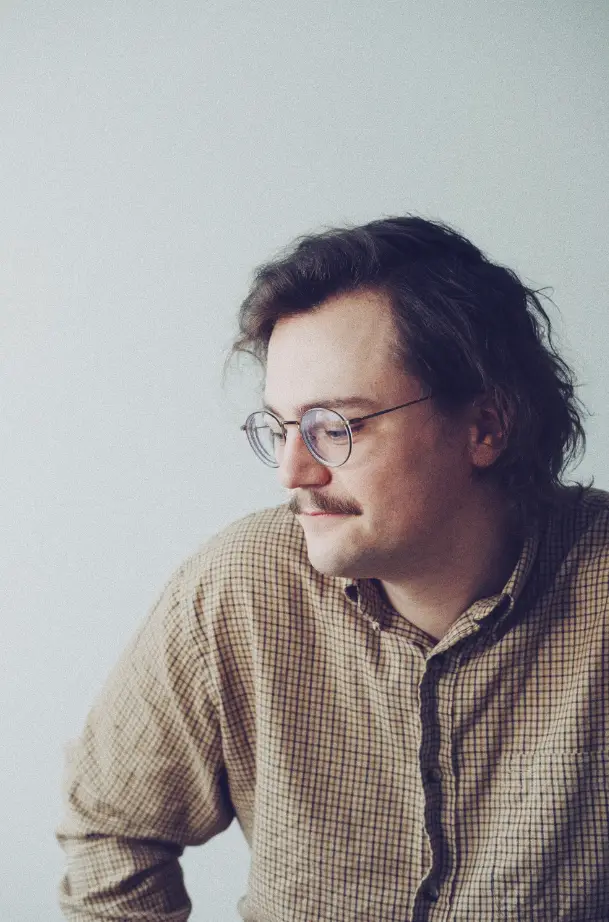 I'd seen enough to know it was time to be getting on—
I had a dream to find too big to lose,
no matter who got left in the rear view
Towards the track's close, during the final chorus, a crescendo of percussion and guitar create a bustling yet contained soundscape which plays into the closing statements. "Is there some way you'll listen if tell you I've been wishing for the old days, too? Senff sings.  "I've been missing them, I've been missing you." And with his final statement sung, a lone acoustic guitar carries the rest of the melody gently down, providing listeners with a gorgeous finale to Senff's journey.
Jack M. Senff is a musician looking to grow and start anew, and "Old Days" is the perfect anthem to start his new musical journey. His vivid storytelling and harmonious melodies work together so smoothly that it's hard not to be enamored by Senff's musicality and talent. Fans can expect to see more from Senff with the release of his debut album, Good to Know You, on September 6 via Skeletal Lightning.
— —
::stream Old Days here ::
Stream "Old Days" – Jack M. Senff
— — — —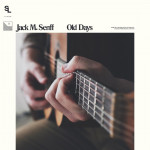 ? © Tommy Greene