Written by Anthony Kozlowski and Pedro Isaac Chairez
Listening to music is more than just an auditory experience. Atwood Magazine's Tunes & Tumblers column explores the way our senses mingle by pairing new and classic albums with cocktail recipes. We invite you to bring out your inner mixologist as we approach the music we love from a unique, immersive, and thoroughly delicious perspective. Put up your feet and enjoy a cold one on us.
 
Late in their career, The Maine crafted a gorgeous ode to long lost youth with their masterwork Lovely Little Lonely. We look back on our own days of adolescent bliss with a drink as carefree and improvised as those memories.
   
It was the Fourth of July over a decade ago. The night sky was so clear, the field glowed blue under the starlight. I remember feeling startled when she took my hand in the flatbed of my friend's pick-up truck. We were waiting for the fireworks to begin, but my heart thundered more violently in my chest than any explosion we would see overhead. That's the way I remember it at least.
The further I get from that summer, the more the details shift. What doesn't change though is the feeling — that indescribable experience of my first love, bursting like a chest full of fireworks. It was the bliss of youth when the summer seemed endless and none of us would ever grow old. Whether or not it actually happened the way I remember is almost beside the point. The way it made me feel is more real than the facts of that night.
Emotions leave their marks on us five, ten, or even twenty years after a moment has passed. It's the scars they leave that remind us of where we've been, how they've shaped us into the raw, living, feeling humans we are now. Music in particular has a way of opening those scabs. A song can bring the past to life around us, plant us back in our seize sixes with wide eyes and fresh wounds. It can make us see things as they never actually happened. Daydreams and heartaches alike.
A dive into the Maine's 2017 album Lovely Little Lonely is a similar look at the emotional fingerprints of youth. It's a soundtrack for opening an old scrapbook that hasn't been touched in years. It's full of moods for unearthing old love notes stashed in a shoe box at the back of the closet. Over a slim nine tracks (plus three short interludes), the pop punk outfit form an enticing atmosphere for conjuring the past, each song a tug at the heartstrings. It feels simultaneously new and old, reveling in the naivety of youth, but faded like an old photograph. Listening to it, I'm reminded of a quote from Bill Hayes:
I felt everything — everything — and it all hurt.
Have you ever had déjà vu of a moment that probably didn't happen? Has a song allowed you to put words to an emotion you thought indescribable until now? Lovely Little Lonely does both in spades. It isn't just sadness for what was lost, but revelry in the youth we had, who we were, and who we might have been in one of a thousand parallel universes.
"Here's to now and to nothing else," toasts vocalist John O'Callaghan on album opener "Don't Come Down." The "now" he speaks of though is fluid. It's the now we find ourselves in looking on the choices that made us who we are. It's the now of a fleeting moment, knowing it will soon pass, leaving nothing but the residue of memory. It's the now of reverie that colors everything we remember in a rose-tinted hue.
Lovely Little Lonely pays tribute to all these lost moments. It's like a big daydream. It's an album that's not quite old enough to get into a bar, but wants to drink anyway. In a way, it's like the improvised drinks of our youth. When we would just mix whatever we had in front of us. Trashy parking lots, nights on the beach drinking swill we invented out of necessity. Looking back now, those were the best days even if it didn't seem like it at the time.
We captured a bit of that feeling for this week's pairing. Don't worry, it's a lot better than the hasty concoctions of your youth. Please reminisce responsibly.
THE DRINK
Reverie
2 oz amaretto
1/4 of a lime juiced, & another for garnish
1 can Bud Light lime
Instructions
Pour ingredients over ice while your parents are out of town. Garnish with remaining lime wedge.
From the first chords of "Don't Come Down," the Maine set to work painting visions of those endless summers hanging by the fence at Warped Tour. Maybe you're sharing a joint with your crush. You're both dressed in matching blacks purchased on sale at Hot Topic and rocking Chuck Taylors from Zumiez. Your friend's brother scored a 21+ wristband and has been retrieving cheap domestic beers for the crew. The fizz of the alcohol makes your head hazy. Your world is about to get a lot bigger, but you don't know that yet. For now, you drown the expansive possibilities in the revelry of now.
Looking back, we idealize those days because of their potential. Before we set off down increasingly rigid paths, we could be or do anything. Who else might we have been with just a little push in another direction?
The Reverie is a cocktail straight out of those moments in time. It's made from the amaretto your parents never use and the Bud Light Lime that your buddy scored from the sketchy corner store down the street. You're not sure it's going to taste good, but it's what you have. When you drink it, you're reminded of a soda from your childhood that you can't quite put your finger on. But the truth is you've never had it before. It's refreshing and slightly sweet. A perfect fizzy drink for the summer. Your friends have a taste and climb quickly on board. Suddenly you have a new memory that you can all share in this ridiculous drink.
The act of reverie creates somehting new and just as powerful as those forgotten days we barely remember. Take a sip and crank up the volume.
THE ALBUM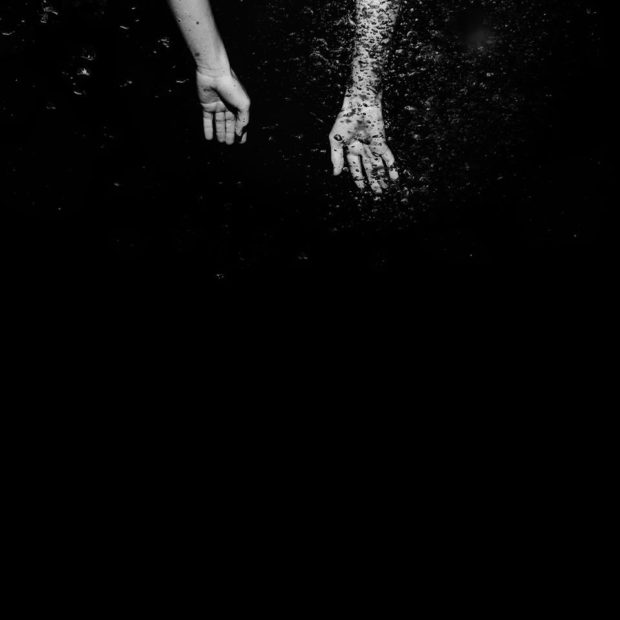 Lovely Little Lonely
The Maine
---
If the musical stylings of the Maine's 2017 album sound familiar, that's because the band cut their teeth on the pop punk and emo boom that defined youth culture for much of the 00's. After releasing their first record, 2008's Can't Stop Won't Stop, the band toured with scene heavyweights like Good Charlotee, Boys LIke Girls, and The Academy Is… They even looked the part of Warped Tour mainstays with their swoops of emo hair and graphic T's.
Whereas pop punk behemoths like Fall Out Boy and Panic! at the Disco have since embraced pop with open arms, it's perhaps telling that the Maine play with an updated version of the sound that defined that era. The guitars are crunchy and loud, busting out infectious power chords designed to punch speakers to their max. At the same time though, it's imbued with an undeniable tenderness that escaped most of the self-indulgent wallowing of the emo crowd. The band looks back fondly on that time and all the memories it created.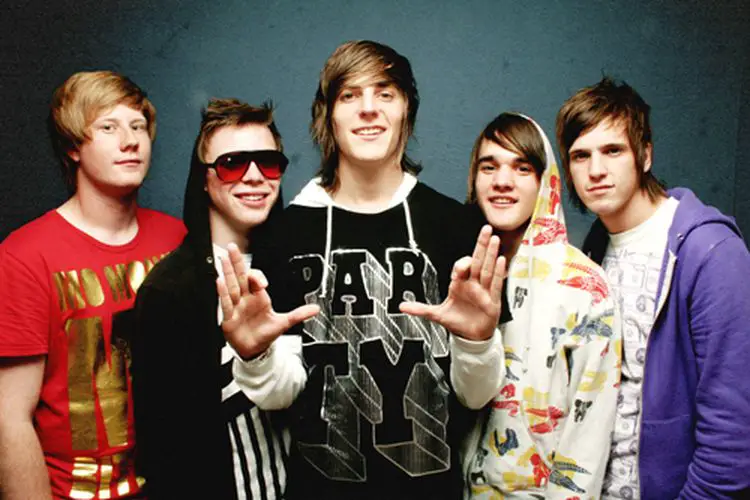 On the aptly titled "Do You Remember?" O'Callaghan asks:
Do you remember
The days were golden
We would surrender
To just letting go
For worse or for better
Far for pretenders
We said forever
Forever ago
Time has a way of putting everything into perspective. In the moment, we make believe that forever is achievable. We'll be forever young, forever in love, forever hanging by the Warped Tour fence listening to the Maine. But forever is just a dream. Like Warped Tour, memories fade, leaving us to fill in the blanks. "Some things never change," O'Callaghan muses on "The Sound of Reverie." "But nothing says the same."
What else can we do but pour a glass and search for who we once were? Who we could be?
Through Lovely Little Lonely, the Maine offers that conduit, but they go further than dwelling on the losses. Instead of pining after our long forgotten selves, we can mine those nights of wine and roses and use them to build a better future.
Let's fall back in love
With the world and who we are
And do the things we talked about
But never did before
Reverie can be a wonderful, nostalgic experience, straddling the loss of what was while reveling in the fact that it happened. We have lived, and that's worth celebrating. And don't forget to make new memories when the music ends.
 
Have your own idea for a Tunes & Tumblers pairing? Let us know in the comments, or hit Anthony up on Twitter.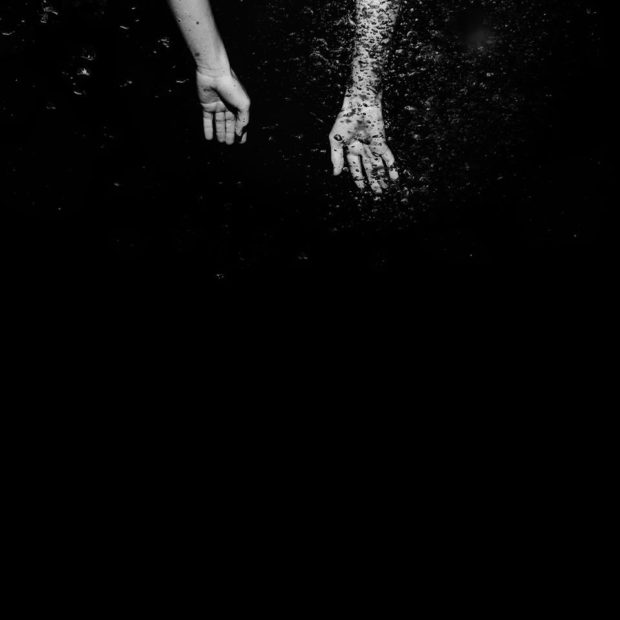 :: Stream The Maine ::