At this point we know who Kanye West is, and what his music represents: Dichotomy. He is simultaneously a genius and the fool, his music sentimental but forward thinking, braggadocios yet vulnerable, spurning yet cunningly inviting.
There is a theory in Particle Physics called String Theory, positing that all particles are comprised of one-dimensional "strings," with physical properties of matter being determined by the vibrations of the string. From afar these strings are meaningless, but when viewed as a whole they can explain black holes.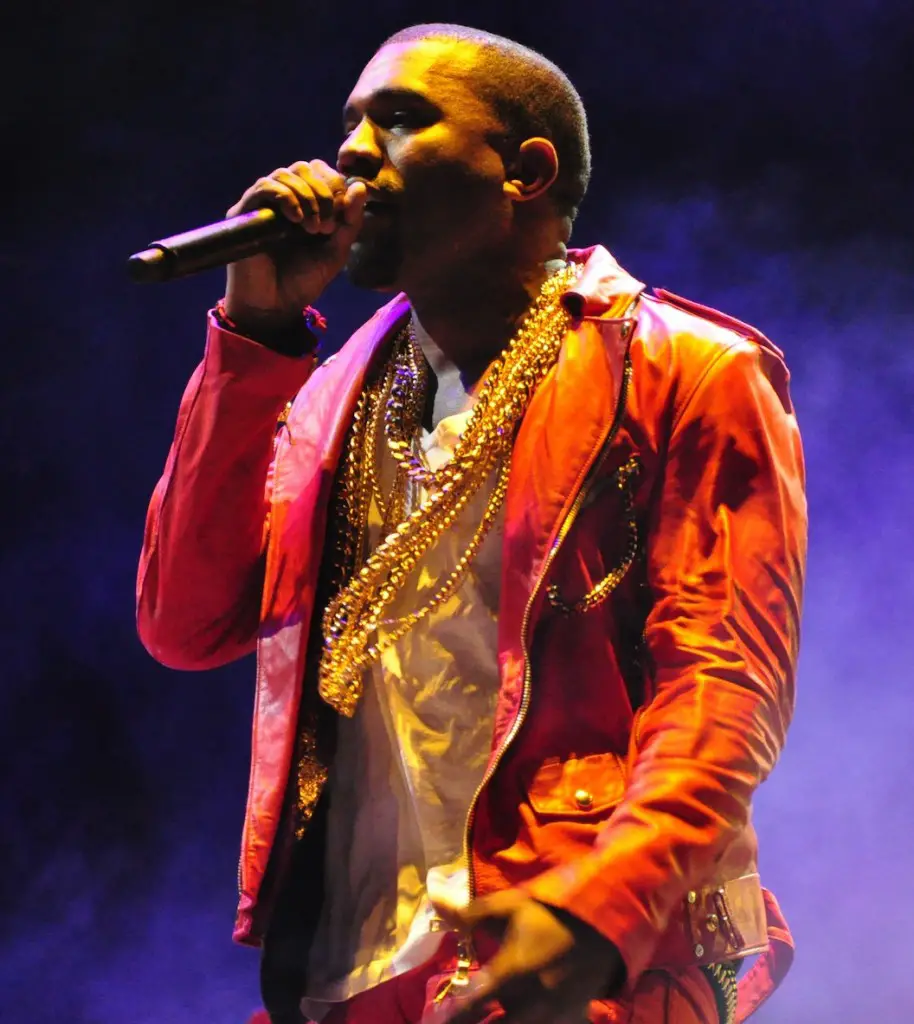 Lately Kanye has been functioning much like a black hole, enveloping everything in his wake while leaving no trace of causation. Between various Twitter rants, feuds with the likes of Wiz Khalifa, Amber Rose, and Taylor Swift, and one of the most infuriating and contrived album rollouts in recent memory, Kanye has continuously confused fans and experts alike. But is his behavior a genius marketing campaign designed to exploit the public conscience, or is it simply an act of hubris with a dash of insanity for flavor?
Regardless of intention, if we look at these acts as strings and at Kanye as a black hole, then perhaps his latest release So Help Me God  Swish  Waves  The Life of Pablo is the proverbial "Theory of Everything."
And while it is far from perfect, The Life of Pablo is indeed a microcosm for Kanye thus far: A sprawling, schizophrenic eighteen tracks that display all sides of Ye's persona.
The album opens with the gospel-influenced "Ultralight Beam," which feels like a natural extension of "Bound 2," the quiet (compared to the rest of the album) final track of 2013's Yeezus. Featuring an all-star group of co-writers that includes Chance the Rapper & Kirk Franklin, we find Kanye reaching out to God – an immediate subversion of the self-focused Yeezus character – supported by a choir and sparse organ and drum parts. Early in TLOP, Chance provides one of the album's most skillfully delivered verses; his influence is felt strongly throughout the whole piece.
When they come for you, I will shield your name
I will field their questions, I will feel your pain
They don't know, they don't
They don't know, they don't know
Foot on the Devil's neck 'til it drifted Pangaea
I'm moving all my family from Chatham to Zambia
excerpt from Chance the Rapper in "Ultralight Beam" – Kanye West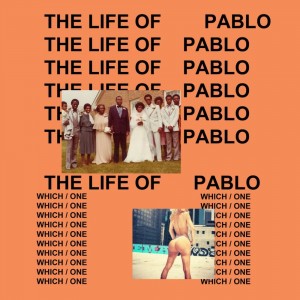 The gospel influence continues into "Father Stretch My Hands," a two-part piece with a sample of Pastor T.L. Barrett's piece of the same name, and an excellent hook from Kid Cudi. But since this a Kanye album, there needs to be duality. In "Pt. 1," Kanye raps about having sex with a model with a certain bleached body part, but in "Pt. 2" the track picks up, and Kanye frantically raps about the sins of his father – showing us his vulnerability. While the track feels wholly unfinished, with stiff hi hats and a muddy low-end, the erratic sampling in the second half serve to reinforce Kanye's unsettled state of mind.
"Famous," "Feedback," and "Highlights" feature Kanye's signature bravado (see: Taylor Swift), but also some of his most biting verses.  The production here is much more polished – combining the sparseness of 808's & Heartbreak with the forward-moving energy of My Beautiful Dark Twisted Fantasy – and exhibits Kanye's natural mastery of the studio. Kanye continues to show duality throughout, simultaneously rejecting and embracing fame and luxury, even calling his family the "new Jacksons," and cheekily lamenting his lost friendship with Ray J.
I bet me and Ray J would be friends
If we ain't love the same bitch
Yeah, he might have hit it first
Only problem is I'm rich, uh
21 Grammys, superstar family
We the new Jacksons, I'm all about that action
"Highlights" – Kanye West
In "I Love Kanye," he pokes fun at himself, rapping: "What if Kanye made a song about Kanye?/ Called "I Miss the Old Kanye," man that would be so Kanye." Though the track is easy to gloss over, it is perhaps the most important to understanding the album as a whole because Kanye openly acknowledges that he has "invented" Kanye, and that there are "so many Kanyes."
Traditionally, Kanye gets the most out of his featured artists, and TLOP is no exception: "Waves" gives us sleek production and a great feature from Chris Brown. "FML" featuring The Weeknd is expectedly dark and explores Kanye's difficulty with fidelity. Kendrick Lamar displays his technical prowess on "No More Parties in LA." The Ty Dolla $ign collab, "Real Friends," thoroughly explores Ye's inability to connect with people on an emotional level and is easily the best track on the album.
Listen: "No More Parties in L.A." – Kanye West feat. Kendrick Lamar
[soundcloud url="https://api.soundcloud.com/tracks/242539038″ params="color=ff5500&auto_play=false&hide_related=false&show_comments=true&show_user=true&show_reposts=false" width="100%" height="166″ iframe="true" /]
---
Not every song on TLOP works however. A demo of "Wolves," leaked early and featured a solid vocal performance from Sia. On the album version however, Sia is swapped out for a disturbingly passionless verse from Frank Ocean. "30 Hours" was full of potential but sprawled on too long. Though "No More Parties" is a strong track, Kanye's verse was overindulgent and the vocal samples clashed with the verses. "Fade" would have benefited from being placed earlier on the album and lacked what could have been a fiery verse in favor of obscure stabs of auto-tuned vocals.
The Life of Pablo is the Theory of Kanye: complex, erratic, nostalgic, boastful, sullen – and Kanye's comparison of himself to Picasso certainly is reflected in the album's tone. TLOP acts as a foil to My Beautiful Dark Twisted Fantasy, Kanye's magnum opus: Where Dark Fantasy was a complete, grandiose story, TLOP is a series of short stories that, while imperfect, show the author's range. However, while he may be a Picasso with this album, we know from projects like Graduation that Kanye can also achieve the precision of a Matisse. He knows this, and he knows that we know this. He just likes to breathe in the chaos while we're all playing with the strings.
So where does The Life of Pablo rank in Kanye West's canon? See below for my rankings:
1. My Beautiful Dark Twisted Fantasy
2. Graduation
3. College Dropout
4. Late Registration
5. The Life of Pablo
6. 808's & Heartbreak
7. Watch the Throne
8. Yeezus
The Life of Pablo is available to stream exclusively on Tidal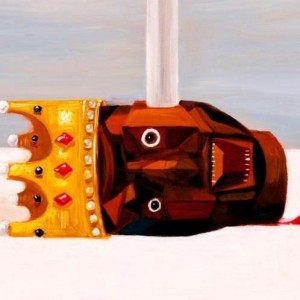 Follow Kanye West on Twitter