This Black History Month, Atwood Magazine has invited artists to participate in a series of essays, interviews, reviews, poetry, playlists, and more features in recognition of, and out of respect for the symbolism and significance of this month.
---
Today, up-and-coming NYC-based artist J.Scott goes track-by-track through his radiant, soaring sophomore EP adoration as a part of Atwood Magazine's Black History Month series. Hailing from Jacksonville, Florida, J.Scott is a genre-defiant artist with a stunningly expressive voice and lyrical prowess to match. He released his heated and intimate debut EP Call Me When You Get This in 2018, and followed up two years later with 2020's immersive adoration.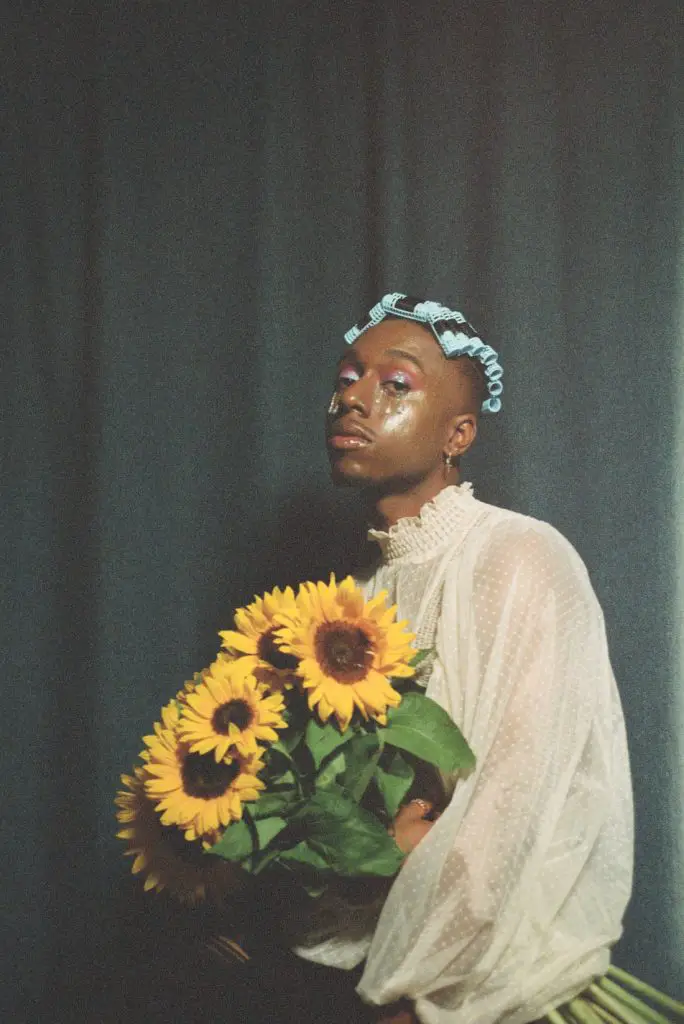 Released in summer 2020, adoration presents four smoldering tracks exploring romance and human connection through a compelling fusion of classic R&B, neo-soul, and pop influence. From the intensely groovy "not that kind of guy" to the sweetly buoyant "this is the part," adoration is as undeniably catchy as it is deeply evocative: J.Scott splays his heart out in song as he explores love and lust, desire, and understanding through multiple lenses and emotions. Bold, unfiltered, and beautiful, J.Scott is an inspiring fresh face on New York's scene – and one with a bright, promising future ahead. Experience the full record via our below stream, and peek inside J.Scott's adoration EP with Atwood Magazine as the artist goes track-by-track through the music and lyrics of his sophomore EP!
adoration is out now via Key Haven Recordings.
"'adoration' was birthed from a beautiful and optimistic place. This being my second project, I was excited to see sonically what drew me in, lyrically what I had to say, but mostly what I felt, which was… confident. This EP was made with the best TLC (time, love, and care). It really highlights my multifaceted experiences as a proud black man navigating queer romance." – J.Scott
•• ••
Stream: 'adoration' – J.Scott
:: Inside adoration ::
— —
'not that kind of guy'
I remember hearing this beat and feeling hella confident. During this time in my intimate life, I was about the fun and the fun only. This song to me was an ode to some of my faves like Janet + Bobby Brown.
'edibles'
This is what happens when good friends step into the studio on edibles from LA. We wrote this song in about 20 minutes. It's still my favorite session to this day. The vibe was Ciara's "Body Party" meets H.E.R.'s "Focus".
'what were we thinking?'
I was just coming out of an intense writing camp and squeezed in a late-night gym session in Bedstuy. I wanted to write about a crazy night I had earlier that week that led me to the 13th floor of a bomb ass hotel in Manhattan, scrambling to make it to work on time. This is my favorite record on the project due to the Prince & Lenny vibe we were able to create. Fun fact: I wrote the majority of this on a stairclimber at the gym.
'this is the part'
This was the first song I recorded for this project. I was still getting used to how to record + put down vocals in the booth, so I called in one of my favorite writers, Ekela and baby the way that song came to life on its own! It just felt so good and it felt like me. It was the closest thing to the way my heart felt about receiving love, ready + willing (with the right person).
— —
— —
? © 2021
:: J.Scott ::
---