Matt Pond's poignant and heartfelt Led Zeppelin cover "Thank You" captures the holiday season's spirit of giving through a passionate outpouring of gratitude and love.
— —
I'd rather not measure time in years. It's hard to have a conversation calendar. I prefer album cycles and relationships over clocks — the wake of experience that creates its own temporality.
Matt Pond is feeling grateful.
It's been just about a year now since the prolific singer/songwriter disbanded Matt Pond PA, his indie rock ensemble of two decades (he jokingly calls it "self-excommunication"). The ensuing months have given the notoriously tireless 45-year-old some welcome time for rest, relaxation, and reflection.
"The best times have been a blur," he tells me, writing from his home in Kingston, New York. [i] "In the middle of a show at the Bowery Ballroom (there were human beings singing along to my songs!), dancing in Orlando until the streets are empty and all the doors are locked, hijacking hot tubs in Colorado with all those critically saturated, politically opinionated, beer-brained, beautiful bandmates."
Over the course of twenty years, Matt Pond PA released 12 studio albums, 14 EPs, toured countless cities all over North America, and amassed a massive community – a close-knit family of musicians and more. The trio of Matt Pond, Chris Hansen, and Shawn Alpay never really considered themselves a trio, and rightfully so. Yet for all his free time and ample opportunity for nostalgic reminiscing, Matt Pond is focused on today and tomorrow – and not so much on the past.
"I am slightly smarter and relatively older. But I am the same. I run and stupidly laugh the same. I treat my favorite guitar with the same indifference-slash-passion. I still wish — more than anything in the world — that I were capable of singing like Otis Redding or Robert Plant."
One of those wishes comes a little bit true today with the release of "Thank You," a cover of Led Zeppelin's loving ballad from 1969's Led Zeppelin II. Poignant and heartfelt, Matt Pond's "Thank You" captures the spirit of this holiday season through a passionate outpouring of gratitude, appreciation, and love.
Stream: "Thank You" – Matt Pond
---
A tender surrender of self, "Thank You" is one of Led Zeppelin's sweetest and softest tracks. The warm wash of a Hammond organ blends with a catchy folk guitar riff, as Robert Plant howls and croons his undying commitment to a very special someone. The song also marks a pivotal moment for Led Zeppelin, diversifying their repertoire as they proved themselves to be far more than a rock or blues band (the term metal had not yet been coined in '69).
If the sun refused to shine
I would still be loving you
When mountains crumble to the sea
There will still be you and me
Kind woman, I give you my all
Kind woman, nothing more
We covered 'Thank You' this fall because it feels reckless and right. This is how we kneel. This is how we give thanks. A faint, deferential rocking from up on the banks of the Hudson.
Pond's story of how this cover came to be captures the magic he feels every day:
"There are ten of us in a beige Nissan pickup truck driving out to Thetford to drink warm beer and flail in the Ompompanoosuc. Led Zeppelin is coming through the car speakers, rattling the broken woofers. The recommended means of repair is increasing loudness, the car horn doubles as a single-note bass guitar. We're making the vehicle bounce down the road by jumping up and down in the rusty bed. The gravel below is visible through the gaps. Some of us swing from the truck bed to the cab and back through the passenger window while we're still in motion. Everyone is shouting, it is chaos, we are idiots, ecstatic and electrified.
I blame Robert Plant for making us believe we were invincible. I blame Jimmy Page for summoning the hellions of our shameless teenage souls. John Paul Jones handed me my first Bic lighter. John Bonham told me to set fire to the fuse.
I know that most of my early moves were moronic. Yet there's an inescapable organic reaction to loving Led Zeppelin. It is fearlessness, it is freedom. The stupid and beautiful liberty of being young and brilliantly misguided."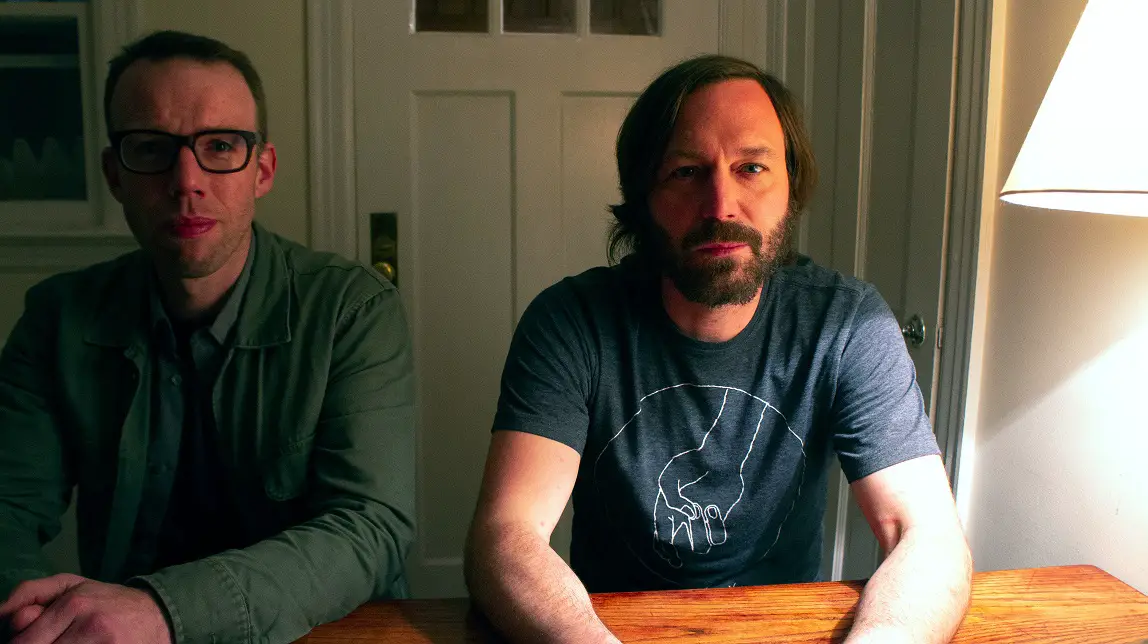 Little drops of rain whisper of the pain
Tears of loves lost in the days gone by
My love is strong, with you there is no wrong
Together we shall go until we die
My, my, my inspiration is what you are to me
Inspiration look, see
And so today, my world it smiles
Your hand in mine, we walk the miles
Thanks to you it will be done
For you to me are the only one
Happiness, no more be sad
Happiness, I'm glad
For Matt Pond, covering this Led Zeppelin song is as much a tribute to his own folk and rock roots, as it is a sincere message to the entire community he's cultivated over the course of his a rich musical career. Recorded together with Chris Hansen and Sean Hansen, "Thank You" is a breathtaking ode to the past, the present, and the future. Is there any better reminder of what Thanksgiving is really all about?
He may have disbanded Matt Pond PA, but Matt Pond remains busier than ever. He and best friend/band mate Chris Hansen now have their own radio show, "In Dreams," which on Sunday evenings through WKNY 1490AM, Radio Kingston. There's no shortage of new Matt Pond music, either; he and Hansen also just released their first post-PA album, the free EP Free Fall (October 30, 2018 via 131 Records). Full of warmth and folky rock cheer, the new nine-track record is available for download here and is "dedicated to Pennsylvania, love, autumn and you!"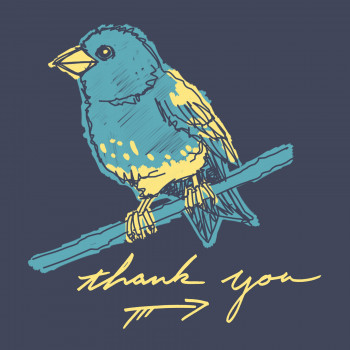 "The point has always been collaboration," Matt Pond says of his continued pursuits. "I might've lost sight of that over a few black hole nights, down in the valley of jet skis and gold teeth. Yet, yet. I've always loved the way that people think musically. It's sublimely brutal and brutally sublime to hear that your best friend hates a song you're recording in your mom's bedroom. It's a strange, objective truth that requires more than one mind to achieve. Up next is the further acceptance of brutal truth. I'm going to try to see how my voice and mind work with a rawer treatment. I'm going to cut loose the comfortability and say what needs to be said."
"In one thousand cups of coffee from now, four hundred hot showers, twenty cold — basically, one album's worth of time."
When Matt Pond gives back, everybody wins.
— —
Matt Pond and co are having their only concert of the year in Pond's living room on December 1st. It will be broadcast on Radio Kingston and live-streamed on their Facebook page at 8pm EST.
[i] A small city of roughly 23,000, Kingston lies roughly in-between Poughkeepsie and Albany, and is known for its vibrant artist community.
Stream: "Thank You" – Matt Pond
— — — —
? © Matt Pond
:: Stream Matt Pond ::