In these often dark days, it's important to spread a little light. Klez's inclusive new single "Sons & Daughters" is a warm, positive embrace of one and all, a reminder that we are here in this world together, not separately.
Swimmin out you can do it catch the water
Battle out on the field, cause we need to heal
Yeah we need to heal
Break the chains, burn it down, what they taught ya,
This is here this is now show me how you feel
If this love is real
Listen: "Sons and Daughters" – Klez
---
Atwood Magazine is proud to be premiering "Sons & Daughters," the lead single off indie pop/new soul artist Klez's forthcoming sophomore EP Old Soul New World (out October 20, 2017 via Sound x 3 Records). The project of California-based John "Klez" Klezmer comes into full bloom on the inclusive, pop-friendly repetitions and outstreched hands of "Sons & Daughters." All are welcome to join together and move forward toward a brighter future.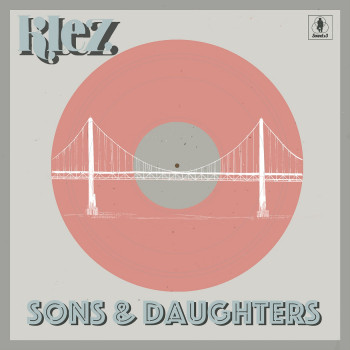 I gotcha like, nah nah na-ah, na na na-ah
Ya know I'll be right there
Baby now we move the floor,
and so much more
Nobody gets left behind,
'cause you and me we sharp as knives
Still risin high, but we can drop it low
Gon sweat it up, come and get some more
""Sons & Daughters" is the encapsulation of perseverance in the name of change," Klez explains. "An attempt to not only survive in the modern world, but to live and flourish. Despite the madness of the times, positive encouragement and reinforcement light the way towards a brighter future.
"Now is the time to break the chains of yesterday's mistakes and free ourselves with today's knowledge. We are all sons and daughters navigating our ways through life with more similarities between us than differences. Rejoice in these similarities, share the music, spread the love, and know that we will persevere."
Sing it out through your hearts
sons and daughters
Through the halls and the streets
won't ya bleed with me, oh can't ya see
Breakin' chains burnin' down
what they taught ya,
This is here this is now,
show me how you feel,
If this love is real
Full, vibrant choruses and hearty exclamations resonate throughout this powerful, promising piece. Klez's howl is full of soul – the EP title Old Soul, New World is truly fitting – and his words are just as moving. They anchor us to the present, demand that we be fully in the moment – not just there in spirit. "Sons & Daughters" is a call to action, a hopeful outburst of warmth and seize the day energy that riles the body and shakes the soul.
Lose yourself in Klez's uplifting music, exclusively on Atwood Magazine!
— — — —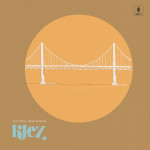 photo © 2017
:: Listen to Klez ::