Editors' song "Kiss," taken off their 7th album 'EBM,' soars and levitates in our midst in beckoning, and maybe even promising, a better life.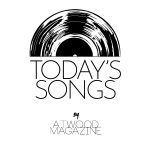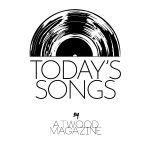 Stream: "Kiss" – Editors
---
One kiss pulls me to the light… One kiss steals me from my life…
The song "Kiss" by Editors soars and levitates in our midst in beckoning, and maybe even promising, a better life.
David Bowie promised us more than that in his song "A Better Future" from his otherworldly, deeply philosophical, and existential album Heathen back in 2002. In my listening, I have perhaps found an unlikely conversational partner. I have listened to "Kiss" countless times since its release on the 10th of August, and as I sink deeper and deeper into its multilayered wondrous dimensionality, I remain as transfixed as I did upon my first listening. The excitement for their new album EBM, out this September, is highly contagious.
Inclinations to Bowie were deeper than I realized in this rather magnum opus of a song from Editors, so perhaps my partner in conversation is not that unlikely. These days, or rather on any given day, there are few songs that tether towards or beyond an eight-minute mark. Bowie's epiphany and rejuvenating farewell song "Blackstar" of the mortal album Blackstar is a remarkable one that is surely never to be repeated in human history, as in this beguiling theatric ten-minute song we are provided with a new lease on life amidst our own looming mortality.
Much like Editors' "Kiss," we have a caustic existential inquiry, but we are always left with a sense of wonder through a remarkable chorus that provides that a deep reflection on life, a time to breath, and a place to imagine a different world.
In "Kiss" we are led down a different and very empowering maze, much like taking a different bridge in Venice leads to a different piazza and onto to a new view on one's fragile existence.
As they reflect in their lyrics:
How do I look tonight?
Lit by mobile phone light
It seems the other night
Feeling my chest gets tight
We could do anything
Be brave and don't let go
If I could only see
And you so much to know
One kiss pulls me to the light
One kiss pulls me to the light
In this song, the only clarion call is one of rejoice in regaining your own sense of intensity, or perhaps in finding that beck and call that has only flitted in the shadows of your own existence as you embrace your own urgent other. Editors are perhaps one of the true musical artists on this earth to inhabit this very special kind of ingenuity.
The precious aspect of Editors is that they are able to provide an unlikely feeling of comfort in a way that floods your soul. In "Kiss" they have cemented that kind of history. My review of their new album EBM will be available on September 23rd.
Editors' seventh studio album EBM is set to release September 23, 2022 via [PIAS].
— —
:: stream/purchase XXX here ::
Stream: "Kiss" – Editors
— — — —
? © Rahi Rezvani
:: Today's Song(s) ::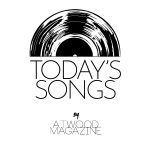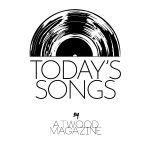 ---
:: Stream Editors ::