When a romance is too good to be true, indie pop sister duo King Willow's latest single "Talk Like That" is just as sweet.
— —
There's nothing quite like a band founded on the incomparable attachment of a sibling bond. In the realm of soul-injected indie folk, there's no one quite like San Francisco ensemble King Willow. The sister duo consisting of Julianna and Amanda Salguero returns today with their latest sonically classic single, "Talk Like That."
Stream: "Talk Like That" – King Willow
---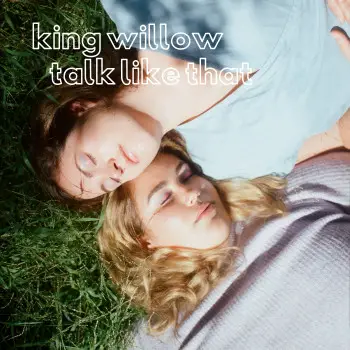 Atwood Magazine is proud to be premiering "Talk Like That," King Willow's first single release since their self-titled EP last March. Driven by a sock-hopping beat and instantaneously infectious melodies, the lyrical content of "Talk Like That" should ring a bell to listeners who face invasive anxieties at the most unreasonable times. Julianna Salguero leads the track's vocal performance, an ironically lively cantation of when things are going suspiciously well. The lyrics depict a romantic relationship headed for Cloud Nine — so much so, in fact, that it brings up irrational worry. Built upon a shuffling snare beat and nostalgia-inducing guitar riffs, the dichotomy "Talk Like That" depicts is one that many listeners have likely felt first-hand.
Say you love me and I say it back
It makes me nervous when we talk like that
I can't find one thing I don't like
But still I'm scared and so I try
"'Talk Like That' is about when everything is going right in your life and you're trying to figure out why," King Willow tell Atwood Magazine. "When something is so perfect it feels as though the rug might be pulled out from under you at any second. I wanted to address these anxieties through an upbeat pop song to show the contrast between the honey moon phase and the inner turmoil from over-thinking something that's actually going right."
"Talk Like That" is undeniably charming as it draws on heavy inspiration from decades past, but frankly, King Willow does it better than most these days when it comes to retro-fied pop. The singing gene runs strong in the Salguero family, as evidenced by Julianna's buttery vocals that soar over the chorus, and are only amplified by Amanda Salguero's perfectly complimentary harmonies. The pair have been at it almost their entire lives, and their synchronization shows.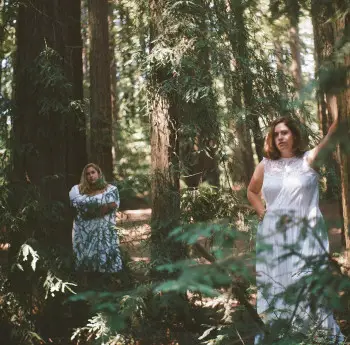 I keep my closet full of clothes you like
I buy the beer your older brother
made me try
and when I lie in bed
I think of texts I meant to send
about how dinner
with your mom was weird
and how do you know
if you'll like me in a year
I can't find one thing I,
oh I can't find one thing that I don't like
When things are too good to be true, King Willow turn it into something even better via "Talk Like That." With a perfect blend of soul, folk and indie pop, the Salguero sisters validate anxiety in a romantic setting — can't most of us relate?
Stream King Willow's "Talk Like That" exclusively on Atwood Magazine!
— — — —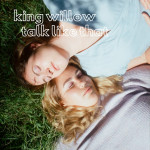 ? © Sakara Birdsong
:: Stream King Willow ::