How many singer/songwriters with an acoustic guitar are there in this world? A lot. It seems like almost an impossible feat to break through the sea of lookalikes and become successful in your own right. Vance Joy, who started as just another singer/songwriter with an acoustic guitar, broke through. Reason being? He has something so specifically unique that it can't be pinpointed. His songs are all tiny stories that allow you to visualize the lyrics as they are sung. His guitar licks matched with the nuances of his speech and uniqueness of his vocals keep you needing more. Joy's latest single "Lay It On Me" is no exception to this songwriter's collection of angelic hits. It is his first single release in almost two years and it truly gives us a little bit of everything that we love about the Aussie singer.
Watch: "Lay It On Me" – Vance Joy
---
The opening lyrics set the scene for the story Joy is about to tell. The story that is all too familiar, but so poetically depicted in this song. It is about a friendship that begins to take the turn to something more, and the feeling that goes along with how scary it can be to lose a friend, but knowing you have to take that risk anyway. "Lay It On Me" begins clean and clear with acoustic guitar picks and Joy's reverbed vocals singing out,
Anyone can see that I'm wasted
You cut through
And I just wanna know what's in your head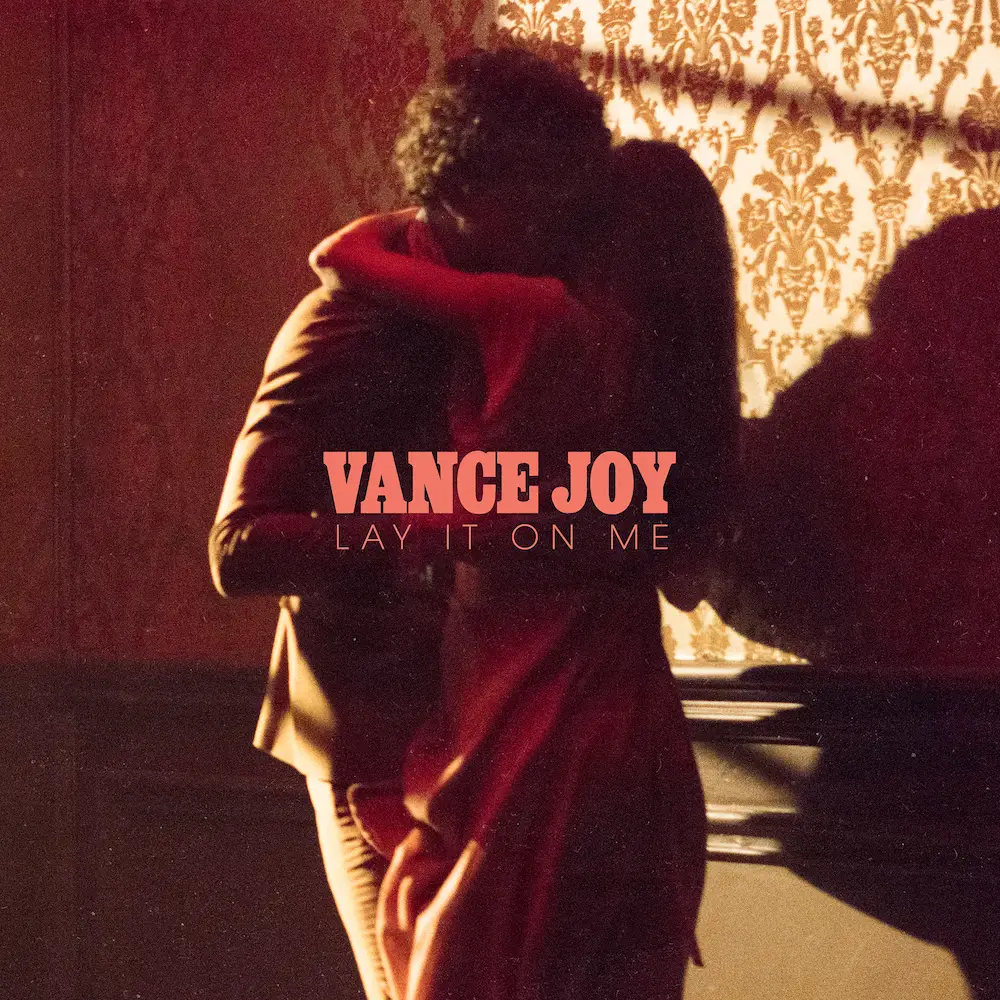 The opening lyrics are the beginning of the realization that this person could be something more. Sad but true, a lot of times liquid courage is the bravery needed to admit growing feelings. As the pre-chorus sets in Joy's signature kick drum pulses in joined with a soft tambourine. Deep piano chords pair with the lyrics, effectively adding to the depth and longing they are trying to portray. These lyrics are the so sweet and almost innocent; on par with what has made so many fall in love with the way Joy writes a song.
Write it on a piece of paper, honey
Put it in my coat before I go
Hidden in a place you know I'll find it
Later when I'm sitting all alone
The chorus is when the walls come down. It is admitting to the other person that these feelings are real, and they are more than friendly. The music that matches the lyrics creates such a feeling of optimism. Sonically, the chorus allows the listener to believe that this is not an unrequited love, but instead, the start of something amazing. Strings swell and Joy's vocals jump an entire scale while singing the chorus. The culmination is an explosion of softened horns that bring a triumph of celebration.
Let me in
Everything starts at your skin, so new
Your love's always finding me out
Who am I kidding?
If all my defences come down, oh baby
Will you lay it all on me now?
Lay it all on me now
Lay it all on me now
Lay it all on me now
The second verse strips back down to the guitar and the ever-beating kick drum. Again, lyrics as eloquent as ever poetically describe that moment when you see a person in new light. Sometimes there is no real explanation, you just see them one day and for whatever reason, it is different.
Snow comes down, everything is new and different
I found you hidden in plain sight, why'd I take so long?
The pre-chorus plays through again, building up to that final chorus. A snare drum fills in the space between each hit of the kick drum, it is doubled and tripled, building anticipation. The final chorus is broken down in the middle to enhance Joy's declaration. It is simply his voice and singular plucks. His voice is so raw and unique. It is soft and delicate but cuts through with such intensity as he sings out,
Your love's always finding me out
Who am I kidding?
If all my defences come down, oh baby
Will you lay it all on me now?
The chorus plays through with the explosion of horns until the song comes to an end. Such a simple story, one that has occurred time and time again, yet Joy found a way to make it his own. A love story as sweet as can be, and a tale as old as time. Lucky for us, Vance Joy's second album is likely coming soon, which means there is only more of the story to tell, and more of the story to hear.
— — — —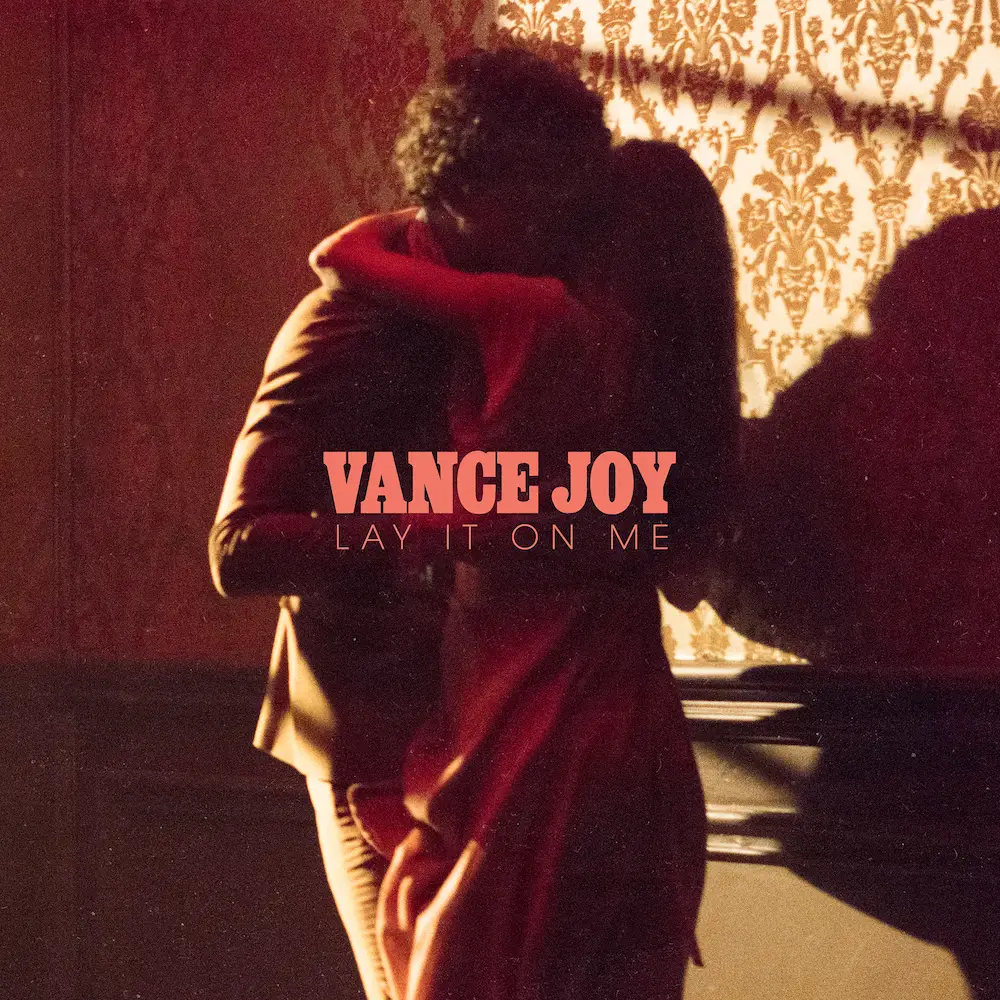 photo © Justin Bettman
:: Listen to More Vance Joy ::
---
:: Vance Joy :: 2017 Tour Dates ::
7/21 Splendour in the Grass, Byron Bay NSW
7/28 Panorama Music Festival, New York, NY USA
7/29 Way Home Festival, Toronto, ON, Canada        
7/30 MoPop Festival, Detroit, MI USA
8/1 Festivent, Quebec City, Quebec, Canada
8/4 House of Blues, Chicago, IL USA
8/5 Lollapalooza, Chicago, IL USA
8/6 Osheaga Festival, Montreal, Quebec, Canada
8/12 Outside Lands, San Francisco, CA USA
8/13 Marymoor Park, Seattle, WA USA
8/19 Queen Mary Park, Los Angeles, CA USA
11/25 Nov | Spilt Milk Festival, Canberra ACT