Every Friday, Atwood Magazine's staff share what they've been listening to that week – a song, an album, an artist – whatever's been having an impact on them, in the moment. Here's this week's weekly roundup!
— — — —
— —
:: "Face to Face" – Ruel ::
Don't tell me that Ruel wasn't inspired by Stevie Wonder on his new single, because he most certainly was, and the results are absolutely mindblowing. "Face to Face" is not only a raw expression of heartache and longing, but also it's a touching tribute to one of music's greatest artists. Australian sensation Ruel, whom we explored ad nauseam in last month's full-length feature, returns to the fore in delightful '70s-inspired style on "Face to Face," the lastest release off his forthcoming sophomore EP.
I'm in my bed sitting, talking to screens all day
But I can't seem to say what's on my brain
But I wonder, I wonder
If you would feel the same
If one day we'd meet face to face
Singing about the distance in-between (his music video finds him acting as a pseudo stalker-fanboy, obsessed with an artist and eventually breaking into their backstage dressing room at a show), Ruel finesses a fine musical balance between juicy pop melody and that raw, older beautiful Motown vibe. After all, who can deny the sheer bliss of that fiery harmonica solo?
Despite dwelling in the cradle of emotional toil and struggle, "Face to Face" evokes feelings of love and fulfillment in the listener – leaving us once again glad to have Ruel, a young artist of such impeccable vocal talents and such brightly gleaming promise, in our lives.
---
:: "Under You" – Charly Bliss ::
Simple catchy pop punk, high-pitched vocals, hyperactivity. I've said it before and I'll say it again: bubblegum sweet music is so addictive! Sometimes it's just the kind of slightly irritating yet totally enthusiastic push of life that's needed to remind you that things shouldn't be so serious all of the time. Young Enough, the latest album by the four-piece band Charly Bliss (released 10 May) is slightly more polished compared to the 2017 debut Guppy but songs such as "Under You" maintain the same grunge-enthused energy as one's like "Ruby".
Every time you say
my name I think it's a mistake
How can I believe that you are real?
Every time you say my name
I think it must be fake
How can I believe that you're still here?
The chorus rings like a school yard chant or the kind of songs you make up and sing repeatedly at someone when you want to get on their nerves. 'I wanna eat the world with you/ And float like dust inside of you' sings Eva Hendricks in the opening lines. 'Anesthetized, desensitized/ Hell consumes the Earth, surprise' she sings later. "Under You" is a song about the soppiness of a new relationships, how it's hard to keep the gooey eyed excitement under control even if the relationship ends up a disaster, and I think this comes across pretty instantly in its sound.
---
:: "Cruel World" – Faye ::
Faye is a fairly new member to the music scene, only having a few tracks readily available for listening, but what she lacks in numbers she makes up for in quality. With her latest release, "Cruel World," Faye showcases the power and control she possesses over her angelic soprano vocals, creating an intoxicating and mesmerizing piece of music that listeners would fall in love with the first word sung.
Oh cruel world
Will you knock me down
Until I'm begging on my knees?
And oh beautiful world
Will you push me
Until I'm soaring with the stars?
Until I'm flying with the birds?
With beautifully delicate piano playing surrounding the beguiling caroling, the track achieves a level of emotional depth that many artists often struggle to match. And though melancholy is at the heart of the track, and happiness seemingly taking a backseat, the song doesn't get bogged down in overly mournful lyricism that can ruin a day. The wordplay she incorporates is captivating, making any listener wish for more stories and experiences to be shared. "Cruel World" is no sunny tune, but the elegance surrounding it is something to admire, making Faye an artist to be on the lookout for.
---
:: New Skin for the Old Ceremony – Leonard Cohen ::
Recently, I've been in a jaded mood, even before the bad news broke, a misanthropic malaise has beset me on all sides–people that I know, people that I enjoy are dying, wheter close friends or internet personalities, both artists and entertainers, are dying. I'm left to mourn for the people I know and those people I don't. In those moments, Leonard Cohen is my artist of and for the deceased. David Berman's voice threaded together a style Cohenic, I know that now, and it's reopened my preferences for Mr. Hallelujah.
But I'm not ready to heal yet; the psychic wounds are still too fresh and to lash out against the air for lack of anything else tangible, New Skin for the Old Ceremony does the trick. Ostensibly titled about sex, revenge and death, that is the slow death of a marriage, New Skin plays out more like a public execution than the artist intended. The death of the author notwithstanding, "A Singer Must Die" provides the reason for revolving: there is a trial, not a war, in this world; Cohen himself said "everyone's on trial… not just in the courtrooms, not just in the jails, but in the most private places of our lives, yeah we subject each other to judgement and to trial." I would like to amend this statement, if ever so slightly: for some of us, the other on trial is our self.
To adjudicate Arthur Rimbaud: "I is an other" and I will be judged. Hence proclivities for music that stings, that spits, that features the artist in cool fury and plain abandon, much of my current turntable features artists that hurt, because I want it to. I'm not ready to heal yet; I'm still on trial.
---
:: Purple Mountains – Purple Mountains ::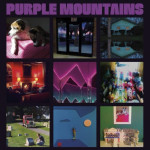 I spent all of yesterday toggling between Bon Iver's i,i and David Berman's Purple Mountains self-titled. While I'd never given Berman a lot of attention during his life, I did listen to Purple Mountains after reading Pitchfork's review not very long ago. The album is an excellent and honest depiction of grappling with the human condition. I will be revisiting more of Berman's music, and I'm upset that it took his passing to make me really examine his work.
---
:: "Patience" – Nas & Damian "Jr. Gong" Marley ::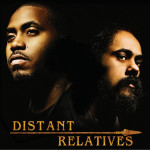 In 2010, Nas and Bob Marley's youngest son Damian "Jr. Gong" Marley released "Patience" off their collaboration, Distant Relatives (May 18, 2010, on Universal Republic / Def Jam Recordings) Their mission was to spread truth and shed light on the dichotomies in the world community of that time.
Some of the smartest dummies
can't read the language of Egyptian mummies
Plant a flag on the moon
and can't find food
for the starving tummies
Pay no mind to the youths
'cause it's not like the
future depends on it…
Stereotyping the image of the
images and this is what the image is
Nas told MTV News, "We tryin' to build some schools in Africa with this one, and trying to build empowerment…"
As a result of today's corrupt political climate, we have urgently  banded our voices together to turn up the volume on equality, sanity and honesty.  To spread love and peace, we definitely need to remember how important it is to be patient, even when we feel so driven.
"Patience" balances the structure of Nas and Jr. Gong's rapped prose with the flow of its chorus, sampled from, "Sabali," a song by the Malian group, Amadou and Mariam, sung in their native language of Bambara.
Sabali, sabali, sabali yonkote
Sabali, sabali, sabali kiye
Ni kêra môgô
Sabali, sabali, sabali yonkote
Sabali, sabali, sabali kiye
The translation of these lyrics is just as beautiful as the words themselves.
Patience, patience, patience is worth everything
Patience, patience, patience is good
If you love someone
Just imagine what the follow up album would sound like in this world … more bleeps necessary.
---
:: "Crater on the Moon" – Ok Moon ::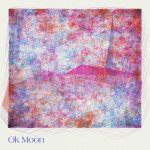 That's it, I'm taking a trip to Australia and to see Ok Moon perform live. The Australian supergroup (at this point, I'm convinced I dubbed them that) continue to make the sweetest, most hauntingly delicate folk-adjacent music I've heard all year. "Crater on the Moon," their fourth single since debuting in the beginning of the year, is yet another poignant reflection on connection and distance that leaves listeners energized and smiling. Innocent, spirited acoustic guitars blend into muffled pianos and a chorus of harmonizing voices to express wonder and affection.
Ok Moon's debut album is out Friday, August 23rd. Stay tuned for yet another Mitch Mosk writeup around that time.
---
:: "Winter to Pry" – The Deer ::
I have an annual tradition taking placing in July that is qualifiably (if subjectively) "better than fucking Christmas, y'all." The State of Oregon's Unofficial Celebration of All Things Weird, one might call it. People say Portland is weird, but that's nonsense, most of the bohemians in Portland are equal parts hippie, equal parts cosmopolitan. Every bit of the classic weirdness has been moved down to Eugene, where Oregon Country Fair (OCF) takes place, my version of Christmas.
Part of my annual tradition is to listen to Veneta '72, a boxset of the first Grateful Dead concert on the North American continent after their epic European tour blank checked by Warner Bros. Music. It was done as a benefit to Ken Kesey's failing dairy business and it remains, arguably, the best show of their career as well as, undisputedly, one of the last Acid Tests. I'm convinced the whole crowd was on the shit as was the band, the MC and, I assume, the camera crew, ipso facto the playfully phrased "don't drink the water" repeated on the concert's rockumentary Sunshine Daydream. I go to this festival for three reasons: friends, firespinning, and live music. My second year, the great discovery was Midnight North, and I listened to their record Scarlet Fire all the way home.
Thus, the second part of my tradition, this year punctuated by psychotropic folk band The Deer, all the way from the weird kindred outpost of Austin, Texas. Their live show being rather solid despite a Radiohead cover dud (perhaps more to my disinterest in the twitch of Thom Yorke, rather than anything the Deer could have done), I was intrigued to explore their studio music, which will inevitably always pique my interest more than any somesuch live show.
And while their first two records were simplistic and rather pedestrian, the third record, Tempest & Rapture captures bliss in a bottle, mixed with some sorrow and whimsy and peaceability of it all; the Monday camp packdown dreamfolk mix you always needed to cap off your melancholy at the thought that Christmas in July is actually over. That life is normal again. That work will require you to be respectable again. That the city of underground feminist bookstores is also a city of Apple shopfronts. Hélas, I try to keep this country fair glimmer alive in the car ride home until next July. Delightfully, however, I think the Deer will see me through to my next great Weird Christmas.
---
:: "Boys Should Never Cry" – R.LUM.R ::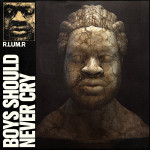 It's a testament to Reggie Williams' musical talents that he can overturn decades' worth of gender normativity in under two minutes: The artist known as R.LUM.R cuts into, and pulls out the heart of toxic masculinity in new single "Boys Should Never Cry," his first major label release through Island Records. An emphatic, soothing electro-R&B swooner that calls to mind the likes of Gallant, Majid Jordan, and Daniel Caesar, "Boys Should Never Cry" circles around its titular message:
Boys should never cry
Keep it all inside
Never cross that line
Boys should never cry
This is Williams at his finest: The artist, active in the modern R&B space for several years now, knows exactly what he wants to convey and does so without excess or overstatement:
Don't be a pussy or a bitch
Use your dick and just get over it
Feels like the only way that we exist
Like all that matters is your confidence
[Chorus]
(Boys should never cry) But it's like suffocating
(Keep it all inside) It's self-asphyxiating
(Never cross that line) I should be playing
(Boys should never cry) It's so debilitating
No sooner has "Boys Should Never Cry" begun, than is it over: The tight, under two-minute track leaves us with R.LUM.R's vividly emotive golden vocals resonating in our ears, his pain echoing into the darkness that defines a rigid society. Like modern folk troubadour Henry Jamison did earlier this year, R.LUM.R shuts down toxic masculinity with not a shout, but a cry: An expansive, defiant outpouring of self-expression asserting an individual's right to self-definition; that I may be whomever I want to be, act however I want to act, and live the life I want to life.
Boys should cry.
---
:: "My Love" – maye ::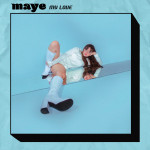 Having been featured in a few tracks some years ago, 2019 seems to be the year in which maye goes full force in the music scene, and "My Love" serves as the perfect debut. The track has a dream-like quality to it with its lush electronic and pop-inspired productions, creating a dazzling piece of music to get one's body moving and grooving to the beat. These melodies surround a charming story of love with maye immediately singing "when the skies are blue, and the tides are high, and I see the moon, I think of you."
You say you'll stay with me forever
but I think forever
doesn't seem like it's enough
maye then pulls a fast one of listeners by presenting her bilingual abilities, seductively singing "Yo quiero ser parte de tu presente, de tu principio, y de tu final," which translates to "I want to be part of your present, your beginning, and your end." With roots in Venezuela and Miami, it's fantastic seeing such a seamless transition between languages, giving maye an edge over her musical peers. Her musicality is already apparent with just one single, giving her new fans much to look forward to when her EP drops later this year.
— — — —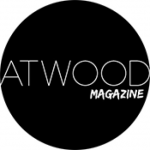 ---
:: This Week's Features ::