Recommended If You Like: Paramore, Halsey, PVRIS
Rock music needs more badass females to shake things up. Throughout the 90s, they were everywhere; groups like No Doubt, Hole, and The Cranberries dominated airwaves and empowered everyone (most especially young women) in the process. The trend faltered in the new millennium, however, and only saw minor resurgence during the mid-2000s 'emo' era, with groups like Paramore and Hey Monday taking over the Myspace worlds. Nowadays, the latest era of rock music, indie (though, that label is arguably dying off as well), struggles in its representation of women.
Enter: WRENN.
The 20-year-old LA-based singer is staking claim in the rock world, etching out her own unique space and giving her contemporaries a serious run for their money. Her robust sound feels wholly familiar, yet refreshingly enticing. Her newest single, "On The Run," which Atwood Magazine is proudly premiering today, further proves the songstress' prowess, incorporating narrative lyricism and powerful instrumentals.
You got good aim for a bitch babe
If it were me I'd do the same
Listen: "On The Run" – WRENN
---
Relationships can be messy and difficult to navigate — especially when they go awry. People argue, people fight, people say nasty things in the heat of the moment. Many times, the back-and-forth between partners can cause one to say things they don't really mean, and can subsequently make things that much worse.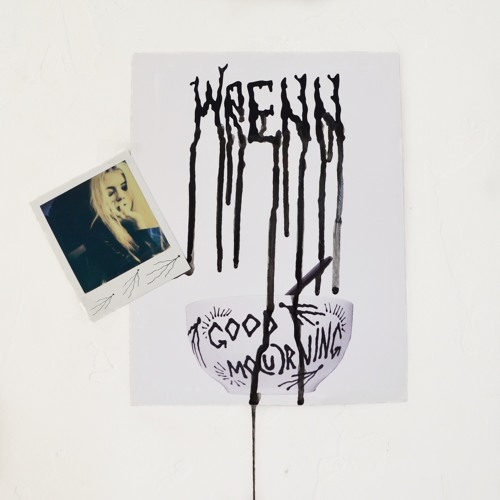 "On The Run" reflects back on a soured relationship, providing a narrative duality of both sides of the story. They were "always on the run." Everything was fleeting. Nothing was constant. With regard to her ex-partner, she claims:
Everyone knows what you're doing;
Everyone knows you're to blame.  
Things went wrong, and WRENN is not afraid to call them out for what they did. In the song, however, WRENN offers a dichotomy of not only calling out her ex-partner's faults, but also owns up to her own faults as well:
I know you hate me, baby.
God, I'm so sorry, lately.
I know you hate me,
And you're not the only one.
WRENN knows that she wasn't perfect, either, and is willing to admit her own problems. "On The Run" is an emotional plea that seeks closure in any way possible, and acknowledging her own issues within the failed relationship is a WRENN's way of trying to achieve that.
This track proves WRENN to be a powerhouse musician, harkening back to sonic influences reminiscent of the golden era of female-driven rock. The song's instrumentals are saturated with punctuating drum beats and wailing guitar riffs; it oozes cool from every chord. WRENN's harmonic and haunting vocals give the song an added bite, presenting her as a tour-de-force of indie rock.
"On The Run" gives a tangible narrative to an all-too-relatable experience; we have all experienced the reactionary sting of a failed relationship, and have called out those whom we feel have wronged us. WRENN is deftly aware that relationships require effort, yet she is also deftly aware that sometimes, despite the effort, things just don't work out.
WRENN and "On The Run" take recycled tropes — a biting breakup tune, sonically nostalgic of WRENN's 90s rock foremothers — and makes it feel brand new. "On The Run" itself may be fighting for closure, but WRENN herself is fighting for something much bigger: she is making girl rock matter. "On The Run" is a wake up call that we've all needed — it's powerful eff-you mentality is not simply reflective of the song's content, but for an entire industry as well.
Listen to the exclusive premiere for "On The Run" now, streaming exclusively on Atwood Magazine!
— — — —