Tennessee's East Nash Grass presents individuals all from different bluegrass backgrounds, coming together for the second album of their own, 'Last Chance to Win.'
Stream: 'Last Chance to Win' – East Nash Grass
---
It's our second album ever and it's already our last chance to win. There is some earnestness about it, and I think that's the theme throughout the album.
It's a Monday night at Dee's Country Cocktail Lounge, and people are bustling around the bar – talking and laughing. The lights are dim as six individuals take the stage – all bringing something different to the table, all performing for the history and continuation of bluegrass music.
James Kee stands with his guitar and Gaven Largent mirrors him on the dobro. Harry Clark holds his mandolin next to banjo player Cory Walker. The last two band members are a collective eight strings of bassist Jeff Picker and fiddler Maddie Denton.
The 2016 Grand Master Fiddle Champion and 14-time State Champion, Denton has a legendary history of fiddling in her family. She is a third-generation fiddle player, her mom being the 2019 runner-up for the National Senior Fiddle Championship and her dad playing fiddle in rural DeKalb County, Tennessee.
"I'm from Middle Tennessee, born and raised," she explains. "It's cool to claim that because not many musicians in Nashville are born here." Her family history is very important to her. "Bluegrass and fiddle music run deep in my family, and the older I get, the more that means to me." This familial support and inspiration has gotten her many places – however, unlike her bandmates, she did not always have a music career.
"I was a high school biology teacher… I did that for five years before I retired to pursue music last year. This has been my first full year of being a professional musician, so I am 100% giving it my all."
Dan Eubanks, a fill-in bassist for Dee's Lounge invited her to play a couple tunes with him and Harry Clark. She didn't think much of it, but the Monday night shows began building the band whether they knew it or not. She describes how Clark and Walker had collaborated originally – Walker being the one who came up with the name "East Nash Grass." She spent time as a fill-in until vocalist James Kee asked her to officially be a part of the band.
"Everyone in this band has played with everyone. Some went in different directions, then ended up coming back later. In 2020, we all got together during the pandemic and we're like 'Let's make a record'. So we did."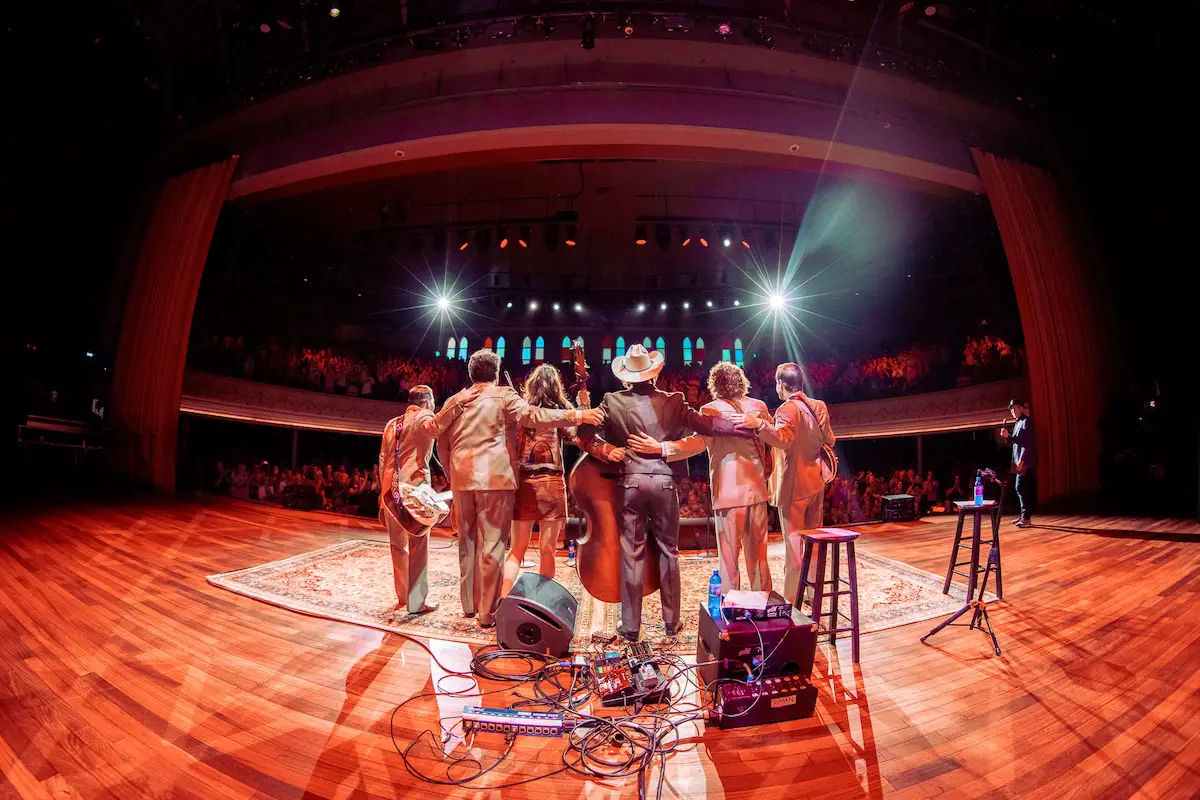 That was the start of East Nash Grass, and now almost three years later, the anticipation for their second album is great.
"It's moving kind of slow as these things do but now, we're getting momentum. I'm really excited, about this next album because it's so good and I'm so proud to just play a small part in it."
All individuals come from talented backgrounds between big stages and names. With a band resume that comprises multiple awards and collaborations – East Nash Grass was an opportunity for a group of young side players to carve a name of their own.
There has been deep gratitude for becoming a band. Along with this, there is the realization that the most valuable life assets aren't always what's on paper. They are the intangible and abstract moments where time seems to slow down. Many of us have last chances with our loved ones, opportunities, or even success. Time seems to be the only saving grace.
---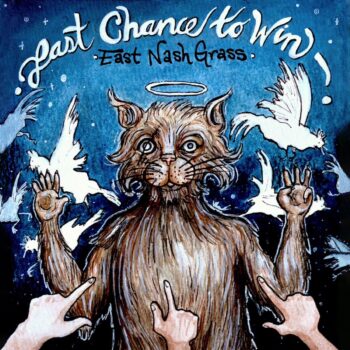 In Last Chance to Win, East Nash Grass' second album release with Mountain Fever Records (released August 18, 2023), these themes are explored. It is a dancing album, a sound that gets you on your feet and moving. It is restless and rambling – a rhetorical question of what success really means. The album balances out with timelessness too – a welcoming familiarity that says, "Come on in, settle for a while." Maddie Denton breaks down the album with humility and appreciation.
"We had drawn from an old-time background and that's not something that we discussed. It just came together really beautifully without even talking about it."
There is a sense of fulfillment and community through the album. The lyrics show a sense of lost time yet hope that there's more of it left. In a discussion with Atwood Magazine, Maddie Denton gives her take on the album and its creation.
Last Chance to Win features eleven songs: "Last Chance to Win," "I Almost Told Her," "East Due West Blue," a cover of Papa's "On the Housetop," "Jenna McGaugh," "How Could I Love Her So Much," "When You Come Home," "Starlet Iris," "Magic City Grey," "Slippin' Away," and "Railroadin' & Gamblin."
"Jenna McGaugh" has Denton's influence written all over it. The pure instrumental track included a lot of fiddle and showcased a cool combination of the band's skillsets. She relays a story of how they were on the road back from a music festival and deciding on an instrumental track. Denton "came up with a melody and that night got her fiddle and played it." Largent came up with the idea to re-harmonize the song and the band came up with the chords together. "It's the same melody over different chords and I would never have thought about that."
---
The song name "Jenny McGaugh" is a memory token – Denton tells me that "Dee's is nestled behind a few shops and stores. It's in the backyard of Jenny's Toybox…then there's McGaugh's which is a donut place." It was a little vague, but also able to be pieced together for listeners. She wanted to name it something Madison-themed, being a suburb right outside of Nashville, it was a home for the band.
This isn't the only song that credits Madison. "Magic City Grey" paints a picture of what the city means to the band: "I'm like the rain, she's like a cloud; I only fall when she puts me down," and "Magic City grey in the windy haze of night still shines."
---
The city has given East Nash Grass many chances, but there's the risk that comes with taking them.
"Oh, there is magic. It's like two things that go together – there's so much opportunity and it's a wonderful thing – but with that comes some sadness and there's always going to be some underlying angst. That's the theme of the album."
Madison has provided the band with the privilege of playing music together, but that doesn't mean home isn't missed sometimes. There's hope in new places, but there is also that desire to go back to where it all started. The album also has songs that touch on that idea of coming home. I asked Denton what it meant for her as an instrumentalist to portray these feelings.
"The fiddle, in my opinion, is the closest thing to the human voice. There are no frets, and it's taken me a long time to figure out that it's not a rhythm section instrument but it's a color-adding one."
The young artist shows great perspective on understanding her role and how it has helped her musical maturity. "I do have a role that is similar to the human voice, I can be a storyteller with this wooden instrument. It's an honor to play fiddle, especially with the heritage in my family."
However, Denton does not solely perform with the fiddle on the album. In fact, she sings on the track "When You Come Home" which is a bit of an outlier because it's not desperate but more old-timey. The song was written by her good friend Theo Macmillan. The piece has great harmony stacks with the guys singing underneath Denton's voice: "My door is always open if love is what you're looking for."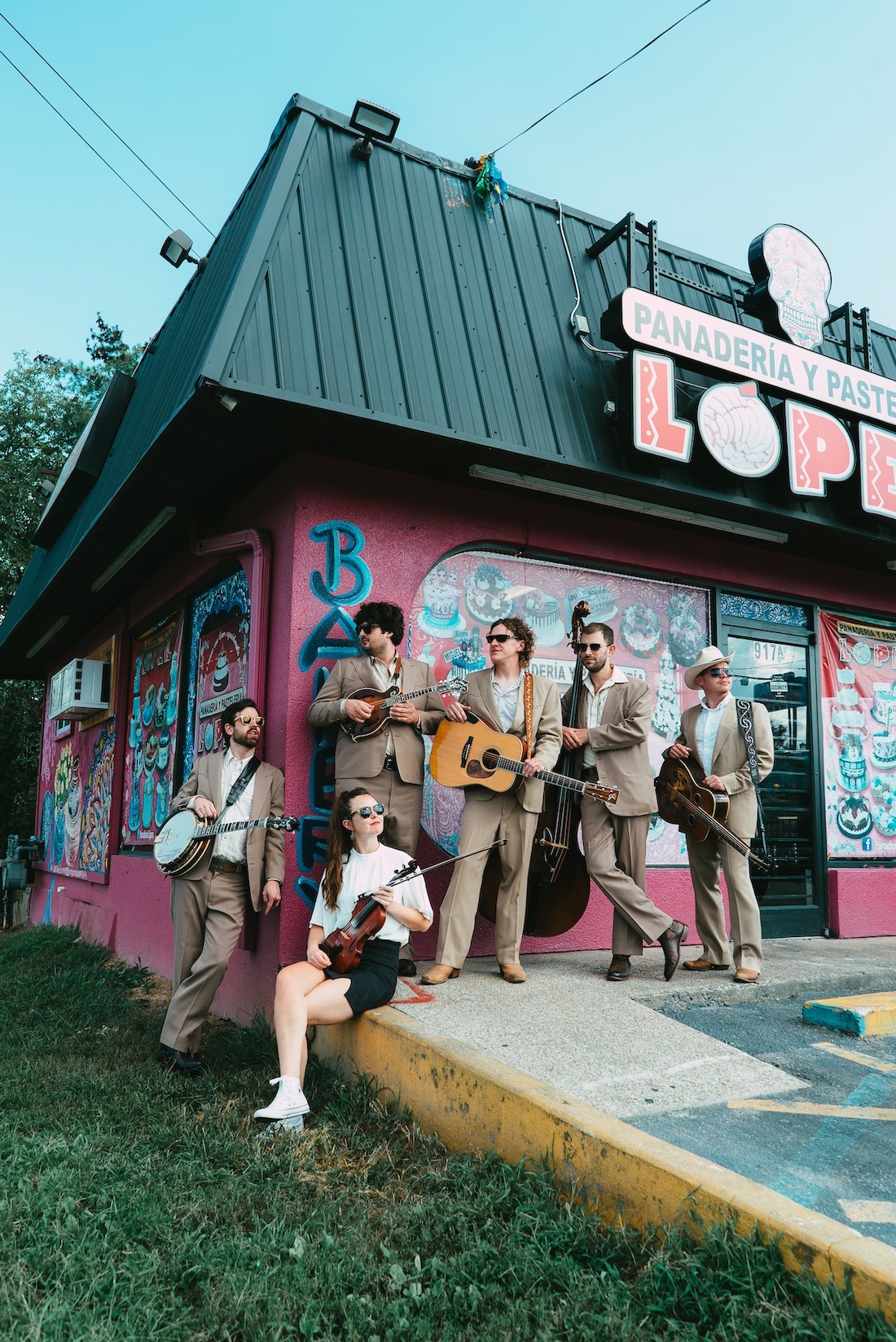 Denton's take is a testament to bluegrass. The genre itself is very all-or-nothing – it's fast-paced yet thoughtful. Each band member gets to color the album with their musicality and instrumental intention.
"It was a beautiful process to put this album together. It's a project that represents all six of us and where we've all been."
Each member contributed to the album and made it theirs. Last Chance to Win is the artistic vision of all band members – a mix of different backgrounds that represent a collective feeling. The album is self-produced, and includes many artistic collaborations – from songwriting with Hugh Moffatt on "How Could I Love Her So Much" to Bill Anderson on "Slippin' Away." The album art is also a unique feature of the band. One of Clark's childhood friends, Ellis Gildner is a photographer for the band and his sister Catharine Gildner listened to three songs from the album and created art based on it.
"She drew us three sketches and one of them was a messed up, working cat. We loved it because we felt like the cat was desperate and grungy…had a hard life, a last chance to win too."
Denton picks out one line, "Playing tunes to empty rooms" from the opening song "Last Chance to Win," which she believes represents the album and everyone who contributed to it.
"I think that resonated with a lot of us and everyone in the music community. We all get our share of playing tunes to empty rooms."
---
Last Chance to Win is the kind of album that will fill rooms. The band intends to do some live shows throughout the fall and will be able to branch out to a larger audience.
"The fact that no one knows who we are collectively as a unit…people may have heard of us as individuals with these other bands we've played in but the six of us built this from scratch. It does take a lot of hard work and trying to get your name out there for people to know who we are as East Nash Grass."
For each member – Harry Clark, Jeff Picker, Cory Walker, James Kee, Gaven Largent, and Maddie Denton – this album is another chance to get their names out there. One of those intangible moments that give life value is the question of "will there be another chance" mixed with the hope that there will be.
Denton closes the interview with a happy heart, stating, "All these guys, I just love them as humans, and I love getting to play with them. I hope that comes through the album as well and I'm just really proud of it. Hopefully, it'll make its way to the world and do things. Even if it doesn't, I will be just as proud to have been a part of it and it's a little piece of my life that I will always be thankful for, no matter what happens."
Last Chance to Win is a lovely portrayal of the band's connection, struggles, and ultimate joy in creating and sharing music.
With songs that are full of both sweet magic and harsh reality, East Nash Grass allow listeners to take a step into their world.
Released on August 18th, Last Chance to Win is now available to stream across all platforms. Support East Nash Grass: Listen to their music, enjoy it with others, and get up and dance!
— —
— — — —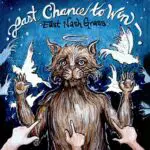 © Kaitlyn Raitz
:: Stream East Nash Grass ::
---