LA's Lone Kodiak return reinvigorated with the catchy "Blank Stares," a smooth and ambient protest full of burning emotion and heavy passion.
— —
There are few, if any, strict rules when it comes to music. A rock musician can dive into reggae; a rap artist can release a pop album: The sky's the limit, and you can really do whatever you want – at least, in theory. In practice, everything is far easier said than done. A band's sound is what defines its character, in the eyes of so many – and no matter how hard music-makers try to shut off the outside noise, such pressure is real and palpable: It drives the kind of music you make, for better and worse.
For LA trio Lone Kodiak, those days are now behind them. The alt-pop band returns reinvigorated with "Blank Stares," a smooth and ambient protest full of burning emotion and heavy passion.
Out in the sunlight I get my pale skin burned
She cools me with the aloes on her fingertips
And when I feel like it's the end for me
She sings to me my favorite song
Stream: "Blank Stares" – Lone Kodiak
---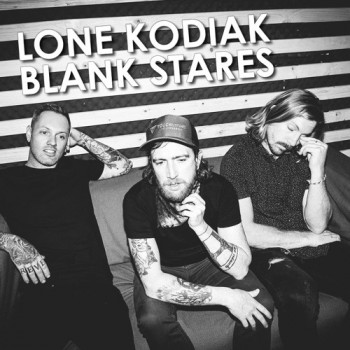 Atwood Magazine is proud to be premiering "Blank Stares," off Lone Kodiak's forthcoming three-track EP Pt. 1, produced by Math Bishop (The Killers, U2, Snow Patrol) and out this Friday, October 12, 2018. As its name suggest, Pt. 1 is just the start of a new chapter for Lone Kodiak: A first look at what will eventually become their first full-length studio album.
"The entire process of writing, recording, and releasing our first EP (2017's Feet in the Water) was an absolute drain," the band recounts to Atwood Magazine. The Los Angeles trio of Dainéal Parker, Daniel Alden, and Andrew Smith first came onto our radar in mid-2016, when we premiered a heavily atmospheric, now-unavailable cover of Daughter's song "Smother" as a part of Lone Kodiak's introductory "Ladies We Love" series. A year later, we debuted a stripped-down version of "Calm Down," the lead single off the band's stirring debut EP, a stirring folk rock meets indie folk affair which released in November 2017.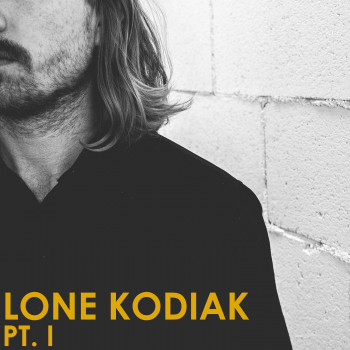 "We adhered to too many self-imposed rules, we were too rigid and overprepared in the studio, and, perhaps worst of all, we didn't enjoy ourselves one bit," the band says, reflecting on the previous year. "This new trio of songs, and 'Blank Stares' in particular, represents a complete and total rejection of our previous methods, rules, and how we had been defining ourselves and our sound as a band."
I hate the thought of losing you
It aches in my bones; it hurts me like you do
Keep my eyes on the prize, caution to the wind
Feet to the fire, hands on your hips
Lips to the water, shit I will forget
But I will remember you
Don't call it a comeback: Call it reinvention. "Blank Stares" hypnotizes with its heavy beat and pulsing synth/guitar melodies. The band create an ambient bed of vibing warmth, out of which Dainéal Parker croons sweetly, his dynamic vocals evoking tension, nostalgia, and remorse.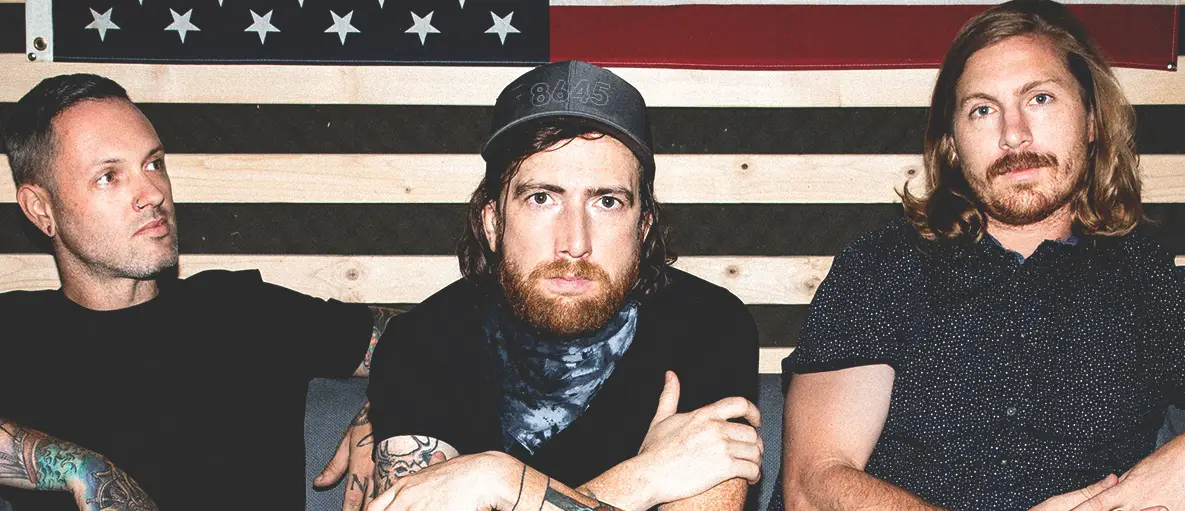 "The song itself was inspired by a wild weekend in Joshua Tree, an experience in which, Parker, our singer/guitarist, usually fairly reserved and private, challenged himself to be vulnerable, ditch his perceived notions of himself, and fully commit to living in that moment, wherever it took him or whoever it made him," Lone Kodiak explain. "'Blank Stares,' if it's about anything more specific than temptation, missed opportunities, or nostalgia, is about realizing you're in one of those moments and fighting like hell to hold onto it, knowing you'll miss it when it's over. And for us, the way we approached this one was will, too. It began with the falsetto vocal intro and we just let it run. As it came together, we knew it was a significant departure from what people had come to expect from us, but that's part of what made it exciting. Our producer Math Bishop picked it out of about a dozen demos we sent him, and he deserves a lot of the credit for giving it its shape. Most of the musical cues and ideas in there are his, and it pushed the vocal and lyrics to continually improve and grow, right up to the very last day we were in the studio – the bridge ("If I see you in the desert again …") was written the night before. And incidentally, Parker's made a rare lyrical exception; the line isn't symbolic or alluding to anything – it's very much about a specific person in an actual scenario."
And maybe if the whole thing feels like exciting new territory for us, listeners will feel the same.
If I see you in the desert again
Rollin' in the moonlight with you and your friends
I promise I will try a little harder than I did
(Those blank stares)
Yeah, if I see you in the desert again
Moon coming up over lifelong friends
I promise I will try a little harder than I did
(Those blank stares)
(Tell me again about how me met)
(And sing me that song so I don't forget)
"Blank Stares" is utterly intoxicating, a burst of refreshed energy full of resolve. Lone Kodiak's return heralds a new era for the band – one in which they will define themselves not by external pressures, but by momentary bursts of inspiration and intent. "Blank Stares" and the Pt. 1 EP, out tomorrow, signify an exciting shift in a group we've been taken with for quite some time: Their new songs reaffirm their talents and assert their status as a definite artist-to-watch.
— — — —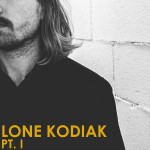 ? © Sterling Reed
:: Stream Lone Kodiak ::