Every Friday, Atwood Magazine's staff share what they've been listening to that week – a song, an album, an artist – whatever's been having an impact on them, in the moment. Here's this week's weekly roundup!
— — — —
— —
:: Vivienne Chi ::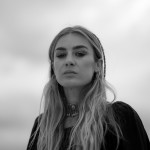 UK rock star in the making Vivienne Chi first came under our radar when we premiered her explosive debut single "Vivienne" back in May 2017. Embroiled in emotional turmoil and fighting herself, the London artist is carefully crafting a complex image fueled by "dark" guitar rock and heavy pop melodies. Late in 2017 she released her sophomore single "Junk," a profound pop anthem that finds Chi jumping over an octave to reach a dazzling, self-empowered chorus: "Dance dance lady," she encouragingly sings, "Move how you wish."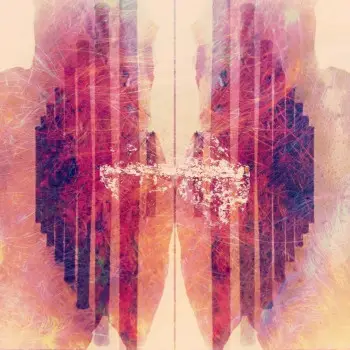 Today finds her continuing to move as she releases her first song of 2018 (and third overall), the boiling "Blood Brother." Slower than Chi's previous tracks but nonetheless evocative in its own right, "Blood Brother" starts off softly and builds subtly. Propelled forward by an angelic cascading guitar sequence, the song eventually hits a dark synth pad and bursts into a chorus of remorse and regret. Chi herself says it's about the correlation between light and love – "the idea that a beam of love can shine upon us, refracting our single light into glistening colours, making everyday life luminescent and vivid."
I don't want to make a mistake
Maybe I won't say anymore
Just that it's my heart that's at stake
Years that I have tried to ignore
'Cause you got lost in time
and I got left behind…
Intimate and dramatically heartfelt, "Blood Brother" reveals yet another side to the many-layered Vivienne Chi, whose consecutive dynamite performances indicate she is operating on a whole other level compared to her peers. If you're in the London area, be sure to catch her live; that's not a show you want to miss.
---
:: Sigrid ::
The first time I listened to Sigrid's music, I didn't think much of it. I was trying to understand the hype around her but didn't quite get it yet. Then she kept racking up festival slots (Coachella) and accolades (BBC Sound of 2018) and I thought I needed to give her another shot, and I'm so glad I did. "Strangers," her newest single, is such a great pop song – it's fun, energetic, and so great to dance to even though it talks about a wonderful romance that never was. She has a knack of turning negative situations into amazing pop bangers. "Don't Kill My Vibe," her debut single, was inspired by a writing session in which she felt the other people in the room weren't respecting her. Sigrid introduced herself and her music to the world with a single message: Respect me. That is such a powerful thing for a young woman to do, and many more should follow suit. Not to mention, the song is great too. Sigrid has a debut album promised for 2018 and I can't wait to listen to it and see how far she goes.
---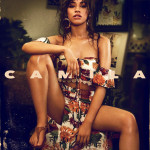 There is no doubt that Camila Cabello has one of those voices that only comes along every once in a blue moon, but that doesn't necessarily mean she's destined for a good music career. However, after I heard "Never Be The Same" I knew I would have to pay attention to the full Camila album release. The album is filled with carefully crafted stories of emotion, but the song I can't seem to get out of my head is "Into It." Her vocals range from low and sultry to a stunning falsetto all before the catchy as ever chorus drops. It's the kind of pop song that graduates her to a more mature realm. It has a depth to it that I so appreciate. And on top of that, it's just a really fun song. There is no dying the beat and the roll-of-your tongue lyrics. I'm looking forward to seeing her perform this song, and more from her album, live as she truly is a powerhouse on stage, case-in-point her latest performance on Jimmy Fallon. Two thumbs up for Camila branching out and making it on her own – I think we'll be seeing a lot more from her.
---
:: Ruins – First Aid Kit ::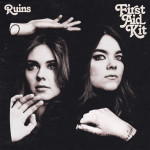 Once again the Swedish folk-duo First Aid Kit have beautifully captured the furthest depths of emotion in its rawest form. Following a particularly difficult break-up and period of heartache, First Aid Kit wrote what has to be one of their most refined albums to date, Ruins. There's a brutal and powerful honesty in both the sounds and lyrics of 'Ruins', and a truth not often found in today's charts. First Aid Kit have stripped themselves bare for their listeners, but still managed to maintain that effortless charm in their music. Tracks of note would be the stellar opening, "Rebel Heart," and the soft ballad "Fireworks."
---
:: The '59 Sound – The Gaslight Anthem ::
After trying to listen to Brian Fallon's solo singles, I ended up going back to The Gaslight Anthem, especially in anticipation of their reunion. I relistened to The '59 Sound, and I forgot how many good songs were on it. Recently, I'd gotten caught up in the first half whenever I tried to listen, because, arguably, Fallon uses his most vivid imagery there. Still, listening to the whole album, and it fills me with a sense of nostalgia and longing, no matter where I am in life. "Meet Me By the River's Edge" stuck with me the most in this recent listen. The simplicity in hearing "I Can't Take No More Regret" is just as packed with emotion as the references to Dickens, and Fallon and company can still tear at my heartstrings, even a decade after the album came out.
---
:: "Bike Dream" – Rostam ::
This week I was sitting in a Starbucks when I felt the need to Shazam a song. The tune was peppy, light and inspiring, something I feel my music catalog has been lacking lately. The song was "Bike Dream" by Rostam. It was the perfect coffee shop song. Though distracting enough to catch my attention, it felt like a perfect background track to support my Starbucks work-mode. The rest of the week I found myself going back to it over and over. It's an indie tune that creates a dream environment. I'm very much a lyric person, and I can't say I know anything the band is saying, but the tune is utterly playful and joyous, making it the only thing in my head and the only song I want to hear to motivate me in work, writing, and overall life. It feels like a celebration, of what I'm not entirely sure. But the content past the sound doesn't seem to matter: it's simply a track worth dancing and humming to in order to life one's spirits, whatever the reasoning may be. [see another take on "Bike Dream" here]
---
:: "Jacked Up" – Weezer ::
I have such an odd relationship with Weezer. While I've always liked them, and have had phases in where all I've listened to is 5-7 of their songs on loop, once I'm done with those songs, they just sort of vanish, and I kind of forget that they exist. But then a friend pulls them up or I hear a song of theirs in a commercial and then BAM: Weezer obsession begins again. This past fall, I managed to be surrounded by a lot of people who love Weezer, and I ended my semester seeing Weezer live, and so, they've been on my mind (and my Spotify playlists) a lot these past few months. I've come to the conclusion that they are one of the best artists to drive to, and since I'm always in my car, I have a feeling that my on/off relationship with them is about to end, and a steady companionship will begin. While I listen to all the old classics, "Pork and Beans," "Undone (The Sweater Song)," etc. I've been really digging "Jacked Up" this past week. I really love singing along with Cuomo in my terrible falsetto voice about how jacked up I'm feeling about someone (though I'm really not but that's beside the point). I know that maybe I'm not supposed to love this song as much as I do, but I really don't care. We've all felt jacked up over someone at some point right? I want to know why my flowers are always dying too, Cuomo! Say those forbidden words to me! What I'm trying to get at is this: this song makes driving so much fun…give it a try.
— — — —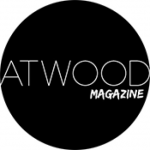 ---
:: This Week's Features ::