Adding to LÉON's timeless voice, explosive pop hits and incredible ability to write a mean bridge, 'Circles' tells a more complicated story than her previous records while also exploring an evolved sound.

Stream: 'Circles' – LÉON
---
Fans all around the world have been anticipating Swedish indie pop sensation LÉON third full-length album, Circles, released today, March 4th, via LL Entertainment and BMG. An album that came to be spontaneously, Lotta Lindgren, the 28-year-old that is LÉON, spoke to Atwood about breaking out of a purely indie-pop bubble and beginning to explore her artistry more than ever on her new album. Circles melds pop with '70s Malibu grooves and '80s synth ballads with a sprinkle of country/folk acoustic too ⏤ it's both vibey and vintage. A venture into new spaces, each track on Circles makes for a cohesive collection that is as addicting as any of LÉON's past pop-forward records ⏤ the kind of music you listen to when you're too depressed to listen to music.
"It was very intense to make this album, I wasn't planning on making an album and it just happened."
Lindgren reveals that while Circles "feels different" than her previous works, "some songs belong in the world of Apart [her 2020 sophomore album]." The album features cries to love and love lost⏤those memories that are a hit to the heart. There's also a beautiful exploration of movement: running away from the self ("Circles"), running away from fantasies ("Wildest Dreams"), and the consequences of running away from childhood too fast ("The Beach"). She admits, "some of these songs I didn't even mean to put on the album. I felt they were too raw. But it just ended up being what I had to say. I found a way to write about feeling anxious."
The new album goes a level deeper than the artist has gone before, and Lindgren admits it's a lot to handle pre-release.
"I went through all these big ups and downs last year. I was very much struggling a lot with anxiety, like so many people. And I had never really put that into my music, but it's always been a very big part of me. There's a lot of songs on here that I'm not sure I want people to hear. I've been so nervous, but now I'm very excited to share it."
If Apart is raw, Circles is too raw. If Apart is catharsis, Circles is an unbearable truth.
There's songs that stand out in sound and structure as stylistic growth for the pop star. Lindgren gives credit to her producer telling Atwood "sometimes he takes me places too far out ⏤ off the grid with the sound, but thanks to him I've been daring to try much more than I would have." Circles begins with expected indie-pop tracks like the energetic lullaby of "Fade Into A Dream." "Moonlight" stands out as it is acoustic and stripped, like a classic, bare-bones Stevie Nicks inspired moment. The album pivots into more explorative territories with "All My Heroes," a pop/punk anthem for 20-somethings who are feeling growing pains. Lindgren talked about how "All My Heroes" was born of irregular circumstances, further underlining how important collaboration was to creating the record as a whole.
"My best friend and I were in a pub and she asked if I wanted to hear something she was working on. She played me a demo. It was the first time I heard a song and I said I have to have it. It spoke volumes about how I felt and it's so amazing to feel like someone gets you on that level. We've been best friends for nine years and never written together, but she became a big part of this album."
---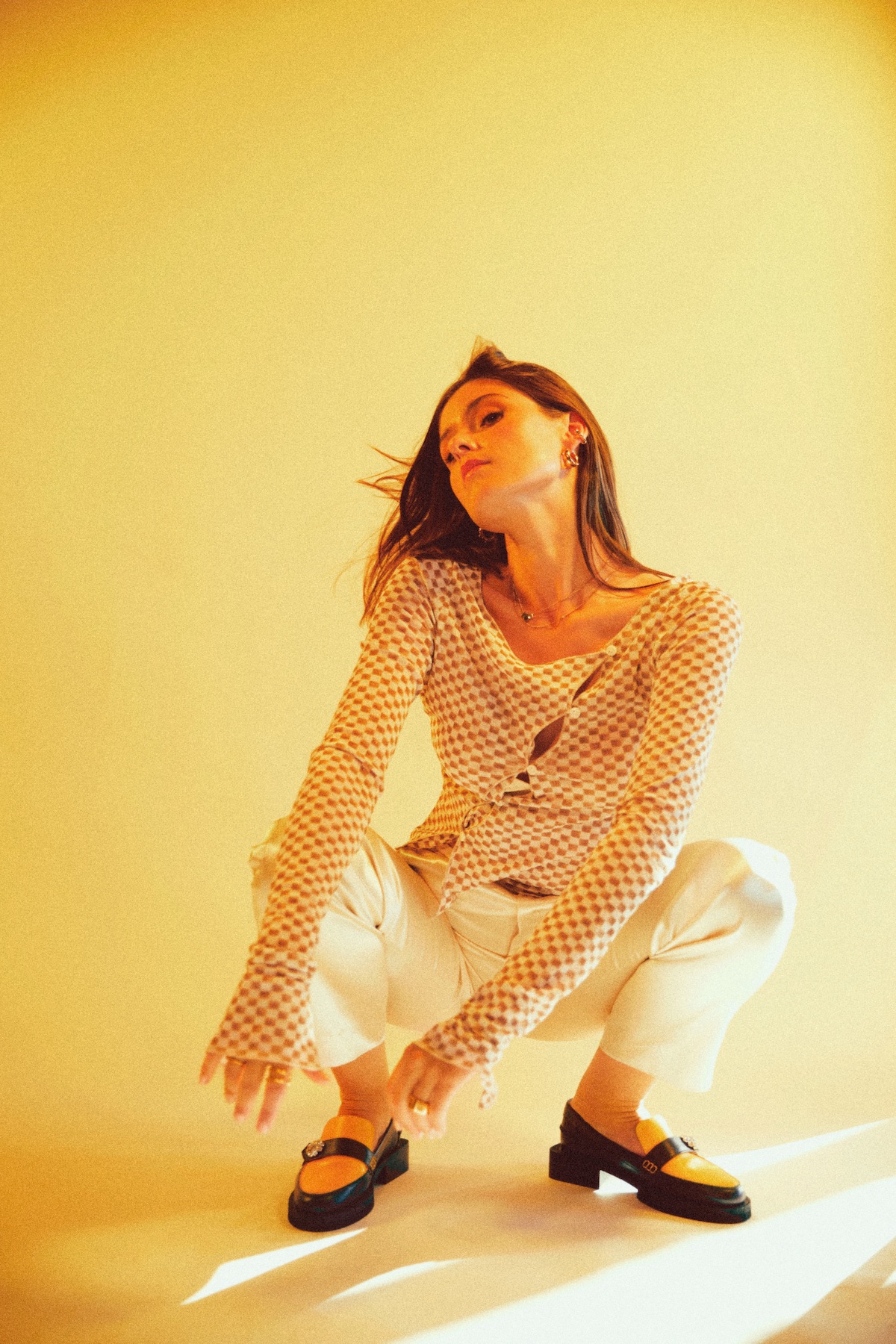 From the crafting of the album to the intention behind each and every track, Circles is imbued with a message of perseverance.
That when things get hard, we just have to ride it out. A reminder that forward movement is the only antidote to the paralysis of following a feeling down, down, down. While the journey of self discovery can feel deeply lonely ⏤ it's also an experience that connects us all as humans, and it's LÉON's uninhibited take on these experiences that makes Circles hit deeply personal.
Listen to Circles streaming everywhere now and be on the lookout for more details about LÉON's Summer/Fall EU tour of Circles.
— —
— — — —
? © Sandra Thorsson
:: Stream LÉON ::
---