Jordyn Shellhart, who was dubbed "the next Taylor Swift," talks to Atwood Magazine from Nashville about her debut album 'Primrose,' writing for other artists, and why some things are meant to be.
Stream: 'Primrose' – Jordyn Shellhart
---
It's just showing up being vulnerable and being willing, and beautiful things will come from that.
Singer/songwriter Jordyn Shellhart had a publishing deal at 14 and a record deal with Sony at 15, and was hailed to be the next Taylor Swift.
Then her voice disappeared, her record deal disintegrated, and so did her dream of becoming a singer. Singing and talking became traumatic and no longer a beautiful outlet for her art. An artist from Wyoming by way of California and now settled in Nashville, Shellhart continued writing songs, but this time for other artists – including Kelsea Ballerini ("Secondhand Smoke" and "I Guess They Call It Fallin'"), Little Big Town ("Sugar Coat"), Cody Johnson ("I Always Wanted To"), and Don Williams ("I Won't Give Up on You").
Despite acclaimed success – including a Grammy nomination for "Sugar Coat" – being a writer-for-hire never felt comfortable for Shellhart. She had no intention of making an album or singing again, so why did some songs she wrote, she kept for herself? Then 2020 and the COVID-19 pandemic happened, and her perspective shifted along with the world, and she decided she was going to make a record.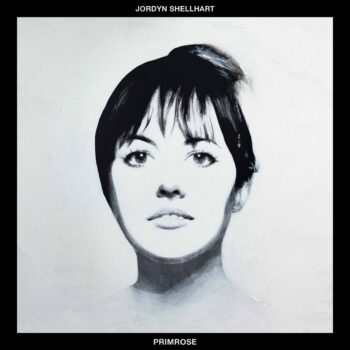 Released May 19, 2023 via Warner Music Nashville, Primrose is named after one of the first spring flowers to bloom, delicate, intimate and feminine. Shellhart shared that "its Latin name, Primula rosea, which means first rose and so with this being what feels like the Spring of my musical life, the first offering that I'm making, it just it seemed to fit the bill." When you listen to the record, the name Primrose makes perfect sense. It has a wildness to it but also a delicate and innocent vulnerability.
Shellhart tells me growing up in Wyoming she "was entrenched in country music, it's my total roots and foundation. My mom would be listening exclusively to Charlie Pride and Merle Haggard. I think as I got older, I did start exploring more and I became, I think I heavily focused on lyrics and storytelling, and so that drove me to places like Paul Simon and Joni Mitchell." Songwriting is intrinsically part of Shellhart's career that I had to ask which writers influenced her new record. "Amazing female songwriters really inspire me because they do this little thing, where I hear an incredible song and I'm like equal parts in love with them, and also, I get that competitive edge of, "Oh I better go back and try harder", you know? Joni is a good example of that. Every time I hear Joni, I know I need to get better."
---
Shellhart's debut record is a beautiful blend of pop, country, and Americana.
Her writing has the sensibilities of good country music storytelling but has the smooth and atmospheric quality of Madi Diaz, Lissie, and Taylor Swift during her Red era. "I think that the pop elements you're hearing on the record are probably mostly my producers background because he's from LA and comes from pop music, so the melding of what I do naturally, which tends to feel maybe more singer-songwriter or more stripped down and organic, and then with his more pop sensibilities, I think that's where the sound found its' way. Sonically though, me and my producer Cameron Jaymes, we never even talked about references. We just started and (the record) became what it is."
"Amelia" opens the record, a story about a dangerous man and a young woman. When I first played it, it took a couple of listens to fully realise what I was hearing and what the narrator of the story is saying to the character of Amelia. Being curious, I asked Shellhart about the song and what made her put it as track one.
"'Amelia' is a story sort of told from the perspective of maybe quite a dangerous person talking to Amelia the character. I'm singing as the narrator talking to this girl and the central idea behind it is trying to manipulate someone's identity and that's why I thought that the idea of changing someone's name was a simple way to sort of demonstrate like, 'No, this is who you are!', which is unfortunately a common thing that people experience, being told who they are apart from who they believe that they are."
---
Having Shellhart explain it in this way made me re-evaluate the whole of record. Is the record about musical identity and forging that identity through music?
"I didn't write the songs this way, but there's a narrative between "Amelia "and (the song) "Who are you mad at?" where the perspectives shift. "Amelia" is from the perspective of this person, the narrator and then it kind of feels like "Who Are You Mad At?" could be the perspective of the person, Amelia, back to him, so I put them next to each other in the sequencing for that reason… Another reason I put it first was more musical than anything. I liked the feeling in the way that it eases you in and I also like that the record scratch happens at the beginning of the song, so it feels a little bit like you're actually putting on a physical record."
"Who Are You Mad At?" was the first single off the record. It's a deep introspective song about having the inclination to know that the person you're in a relationship is mad, and you know they're not mad at you; they're mad at the person that came before you, or maybe even the person that came before them.
---
"Only Perfect" is another song that feels very layered emotionally. First heartbreaks are written about a lot in art, but unrequited love less so. My grandmother met a Polish Spitfire pilot during the World War II and fell in love. Unfortunately he passed away during the war, but during her later years he was the one she kept talking about because he had never had the opportunity to break her heart, so in her mind, he was the perfect man. You assume that the mundane diminishes the romance of relationships, but at the same time it makes the person a person, rather than having them up on this pedestal, forever perfect.
When I tell Shellhart about this connection with the song, she says, "That's exactly the sentiment, but how hard for her and hard for everybody that couldn't live up to it but it's so difficult when there's no closure there's, no like finding out for that person also you know leaves the like drawers open by accident and all the annoying things… It's such an acute feeling when you just feel that you're being compared to this fantasy version of someone who probably doesn't exist."
There are few songs on Primrose that are musical time capsules. "Maybe Someday You'll Have A Daughter" is one of those; it's heart wrenching to listen to. The song was written when Shellhart was 19, so nearly 10 years ago, but it is still close to her heart a decade later, and it seems other people's too.
Losin' my innocence
Was not how I pictured it
You tasted like cigarettes
But what I did not expect
Was late that next afternoon
After pacin' 'round my room
After not a word from you
My whole world just came unglued
And five days later, the phone still hasn't rang
And I'm stayin' busy just to stay sane
I know there's nothin' I could say to you
To make you understand or give a damn
But maybe someday you'll have a daughter
Maybe someday you're gonna watch her
Goin' out on a date, a little blush on her face
Lookin' back as she waves and shuts the car door
Thеn maybe one day she'll bе cryin'
She won't wanna tell you why and
You'll think back to this, hope that's not it
Maybe then it'll hit you harder
Maybe someday you'll have a daughter
---
"I do feel like that song was a piece of my past. It almost feels like a different lifetime but every time I play it live it seems like it's someone else's story in that room and so it was important to me to include it on this album because it's one of the most responded to of the songs. It seems to invite people to tell me their stories. I think vulnerability begets vulnerability in a certain sense, so it means a lot to me the song still means a lot to me but mostly because of other people's stories rather than my own at this point… It is pretty emotional to remember that feeling, it just feeling so discarded and so used and rejected. It's like such a visceral feeling to go through that. It makes me really sad how many girls and women relate to that song."
There has been a slew of recent music row songwriters that are now writing and recording their own music: Caitlyn Smith, Emily Shackleton, Natalie Hemby, Ingrid Andress, Hailey Whitters and many more. Each producing music that feels bigger and rawer than their songwriting credits for others. Shellhart has followed this newly trodden path and is now creating selfishly for her and her alone.
---
"It's felt like coming home musically. I just I find that my best work has always been when I'm writing from my own perspective. Most of the songs I've had recorded, have in some way, felt like dressing up in other people's clothes and it just doesn't it doesn't work out for me in the same way as writing for myself.
I think that was one of the reasons why I sort of always knew that I would go back to making records is that there are certain songs, and they're on this album, that another artist would put on hold, and I would just feel like "No, you can't have it!" I had no artist aspirations. I was like I'm not doing that again, I'm not making an album, blah blah blah and then I would hear that they were going to record it and I was like, "You can't have it!". I couldn't stomach the idea of someone else telling that story even brilliant artists.
I love doing writing for others so I don't want to sound negative about being a songwriter, that was a fun chapter and stuff, but when I have transitioned into telling my own stories, in my own way, it's just felt like freedom because I'm not worrying about but "is this commercial?" or "is this what they want?" or "how will this translate?" I'm just like free you know?"
Primrose was recorded in producer Cameron Jaymes' recording shed in his backyard, known affectionately as "The Garden Shed". The main cast, Cameron Jaymes, mixer Dave Clauss, and Shellhart herself with different session musicians and songwriters coming in to add their magic to the record, included Marc Beeson, Barry Dean, Allen Shamblin and Charlie Worsham. The whole process was as small and as intimate as it can get, which you can hear in the music and in Shellhart's vocals. It all feels incredibly close and warm.
I asked Shellhart whether Primrose, which in a way, has been 10 years in the making, was everything she wanted her debut record to be.
"I think that's the beauty of life, whatever happens to us, we find out in the end that we needed it to happen to us. Barry Dean, who wrote "Steal A Man" with me, I remember talking to him once and he just said, "What you need to know about God, is that God makes art out of ugly things," and I feel like that's sort of our charge as artists is to make beauty from pain and an art out of ugly things. I feel grateful for losing my voice. I feel grateful for losing my first record deal. I feel like it shaped me into the artist I am, and whatever that looks like, it's just showing up being vulnerable and being willing, and beautiful things will come from that."
— —
— — — —
 © Jory Lee Cordy
:: Stream Jordyn Shellhart ::
---