Every Friday, Atwood Magazine's staff share what they've been listening to that week – a song, an album, an artist – whatever's been having an impact on them, in the moment.
This week's weekly roundup features music by Anderson East, Milly, ISHMAEL, Talia Jackson, Sam Valdez, The Magician & Wuh Oh, The Horrors, LACUNA J, Izzy T, and Phabo!
•• •• •• ••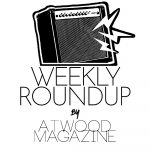 — —
:: "Madelyn" – Anderson East ::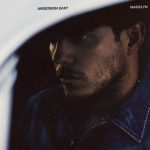 Madelyn" is Anderson East's first single off his upcoming record Maybe We Never Die (August 20). I first heard of East's music through Nashville artist Jill Andrews and then via his album Delilah, which is filled to the brim with deep-seated longing, regret and inner turmoil, set against a soulful, groove-inducing, forceful and at times heartbreaking soundtrack.
"Madelyn" is without the soulful rasp of his earlier records but brings the moodiness and smoothness. The song has an '80s synth thing going on amongst the exquisite strings and Dave Cobb's understated production, but with a music video that seems set in a Back To The Future-esque lab with East playing the role of eccentric scientist whilst channelling every used car salesman in the world, the '80s techno influences just make sense.
While Delilah indulged in sounds from the '60s including but not limited to, Southern soul, rhythm & blues, Doo-Wop and country, the upcoming album, if "Madelyn" is of any indication, seems to be more subtle in its' influences and storytelling. There is a dark sensuality to "Madelyn" that East hadn't fully explored in his previous records, and with a title like Maybe We Never Die and tracks like "I Hate You" and "Hood of My Car", I am hoping this darker edge sticks around.
:: Wish Goes On – Milly ::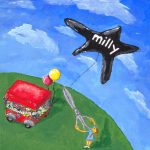 Having come of age fully immersed in a world of '90s alternative rock, Milly's debut EP is a welcome breath of (heavy) fresh air. Arriving with a flood of overdriven guitars, angsty bass and drum hits, and a heart-on-sleeve vocal performance full of passion and pain, Wish Goes On (Dangerbird Records) is as wondrous and dramatic as it is uncannily nostalgia-inducing.
Not that Milly want us to drift back 20+ years; rather, they're a blast of a sound we don't expect to hear much of anymore, making it that much more exciting when a band of this caliber does come around. Call them what you will – post-punk, grunge, "slowcore" – Milly tease worlds of emotion out of each moment, making a lasting impression on songs like "Denial," "Birds Fly Free," "Star Thistle Blossom," and more. They're a kiss of golden grungy sunshine – more of a fuzzy haze, really.
"Wish Goes On signifies a new beginning. It marks the transition from Milly being primarily a solo endeavour to a full on collaborative and living being," Milly's principal songwriter Brendan Dyer explains. Today, Milly is rounded out by Spencer Light on guitar, Yarden Erez on bass, and Zach Capitti Fenton on drums. "The songs serve as an example of time passing, new passages, and ideas to wish for. It is an acknowledgement of all that I've experienced in the past few years but stepping forward with new energy.. accompanied and supported by the best people. The guitars are big, the lyrics are heartfelt and true, and the future is looking bright. It's everything I have collected over time and emphasized on, via the lens of my closest contributors. We have become one single unit on Wish Goes On."
Heavy and soft, vulnerable and visceral, Wish Goes On rocks. It's a fresh, fiery outpouring out of LA that we cannot wait to – fingers crossed – see live, hopefully sometime later this year. This kind of music captures our emotions on record, but to experience it in person is another beast altogether.
:: "Problems" – ISHMAEL ::
Chance the Rapper isn't the only rapper you want no problems with– at least, should the earworm-of-a-chorus of the new single by Rochester MC, ISHMAEL, be believed. Five years removed from his 2016 debut single, "Focused," ISHMAEL has consistently put out songs with fiery production and killer flow throughout that time span (some especially impressive highlights in his catalogue include "Bimmer Music" and  "365".) And now, ISHMAEL branches off into new territory with "Problems," one of his most energetic tracks ever and the first one that he's produced entirely by himself.
"You ever wanna slap the shit out of somebody?" ISHMAEL asks in the opening moments of the song, and then spends the next three minutes elaborating on that mentality. Hey, given how much pent-up energy has been building inside all of us throughout this past year of confinement, we can all relate to that sentiment to some extent– even if we may not go so far as to don boxing gear and slug it out in the ring as soon as the chance arises, as ISHMAEL memorably does in CGI-form in the song's music video. "I just wanted to make a record as big as an ego can be," says Ish. "A record that could fit any fight scene…big obnoxious sounds, weird chords, etc… I've never been more excited as I am about this one."
:: "Hidden" – Talia Jackson ::
An exhilarating tune that feels so free, Talia Jackson's "Hidden" is the ultimate anthem of self-love. Letting go of a toxic relationship to put yourself first, she sings of how liberating it is to place that all behind. The stunning visuals showcase the singer in nature. From dancing around to picnicking alone with a picturesque set up, you can feel that strong sense of bliss. She exudes a deep self-assurance throughout the scenic video.
Jackson is not only a striking vocalist, but also an actress as well. She plays Jade in the hit Netflix series Family Reunion which premieres it's next part the first week of April. Taking influence from talents like Lana Del Rey and SZA her music erupts with soulful sincerity. "Hidden" has that same honesty and heart the artist is known for.
:: "LIFE" – The Magician & Wuh Oh ::
Since I was born and grew up in Brussels, I have a soft spot for all Belgian music, and thus was intrigued by the work of The Magician, a DJ and EDM-producer from Namur with a long history of releasing monthly mixtapes of remixes for different artists– the 100th installment in this series, Magic Tape 100, was published earlier this year. And while I may not exactly have much Scottish blood within me, I still kept an open mind to Glasgow-based vocalist Wuh Oh, who describes his own music as "a hyper-modern clash of jubilant energy, off-kilter melodies and irrepressible pop."
Wuh Oh has released two main singles so far in 2021– "Saxy Beast," an experimental take on the saxophone (a Belgian instrument– yay!) and "LIFE," which finds him joining forces with The Magician. Both artists have considerable backgrounds in European EDM, meaning the transition winds up being pretty fluid, inasmuch as Wuh Oh's distorted "Can you feel it?!" cries go along quite well with The Magician's thumping instrumental. In addition to performing magic tricks onstage, this guy also can clearly work some magic in the studio, and he and Wuh Oh have been able to deliver ""a triumphant and timeless-feeling nugget of pure house music gold."
:: "Slippery" – Phabo ft. Destin Conrad ::
As sultry and seductive as it is a smooth, entrancing experience, Phabo's first single of 2021 is a deep groove as perfect for basking in the sunshine as it is for burning the midnight oil. Soaring falsetto vocals cool, wavy wavy help make "Slippery," featuring singer/songwriter Destin Conrad, an intoxicating experience through and through. Phabo captures a bit of the West Coast's ethos in song, capturing a moment of urgency and stasis as he tries to beat LA rush hour traffic to get to a love interest – but for the artist, this song is so much more than that. "'Slippery' was something I was excited to do because male duets seem to be a thing of the past," Phabo tells Atwood Magazine. "I wanted to bring that back to life one time and felt that Destin was the perfect R&B artist fit to get it done."
Together, Phabo and Conrad craft a spellbinding, immersive indulgence. Passions run high as they craft a soundtrack to in-the-moment desires and expectations unfulfilled. As summer looms over the States and the sun soaks up any last remnants of winter chill, it's time to get a little "Slippery."
:: Lout – The Horrors ::
We've not seen much of The Horrors of late, with their last full length turning four years old this summer. V was a righteous compendium of shoegazey neo-psychedelia, one of 2017's big guitar records. Not a bad set of laurels to rest on, and it seemed as if the boys were content to wait out the pandemic in silence, suspending their creative output throughout the last year. But this new EP proves that The Horrors have remained active during lockdown, and what's more, they've switched up their style.
Lout is a trio of nasty, heavy industrial rock tunes. It's a harsh tone compared to the wandering, thoughtful tunes on V. For 12 minutes, The Horrors grind out some good old fashioned, groove-laden hate. The chainsaw guitars and electronic beats are instantly reminiscent of 90s genre classics like Hellbilly Deluxe, The Downward Spiral or Digimortal. Not a million miles from what you'd expect of this band, but also a bit of a jolt the first time you press play. What comes next from The Horrors is anyone's guess, but a full length of this nature would be an absolute treat.
:: "Nuclear" – Izzy T ::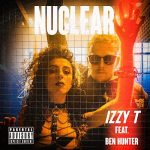 London's Izzy T is back with the spiciest flames of modern rock in her new single "Nuclear." The rocking, badass has teamed up with British rapper Ben Hunter; together making a rap-rock fusion which is sure to blow your brains. "Nuclear" is a fireball burning in crunchy guitar riffs, clicking high hats and stomping claps that morph you into a rock god in just three minutes and 30 seconds.
The single talks of a relationship going from light to dark. The anger and sadness that burns into frustration oozes out in this track and you can feel the tension, the feist and the fire. Izzy T's vocals send chills down your spine, interchanging between different tones and energies, but constantly keep you on your toes.
:: "Palms Casino" – Sam Valdez ::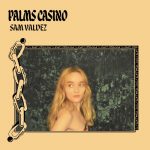 Shoegaze talent Sam Valdez's serene sound is simply spellbinding. Her new single "Palms Casino" possesses those same soft vibes with pensive vocals and warm percussion. The inviting offering is a narration of pure spontaneity. It details the thrill that comes from acting on your impulses, but also the transition to discovering excitement without the chaos.
Valdez's tunes fuse Americana, shoegaze and indie-rock to create a style that is all her own. Her delightfully dreamy offerings allow listeners to drift away and get lost in the delicacy of her music. A Nevada native, you can hear those desert vibes within her rich releases.
:: "Fool (For Loving You)" – LACUNA J ::
LACUNA J is back with her luminous melodies in the electro-pop "Fool (For Loving You)" and this time she's offering up some relationship advice. The tune will imprint on your tongue and that's a good thing; if you end up singing the lyrics enough you'll end up correcting yourself when you trip over a toxic relationship. Written about someone who was blindsided by love, this is a reminder to keep you from dipping too deep into a bad romance.
The single is carved out of a rippling high-hats, vibrant electro melodies, glassy keys and mighty chord progressions. LACUNA J has a pronounced, silky voice made up of a gorgeous tone and intimate moments with the mic. Her message is strong and sure to leave you feeling independent and confident. 2021 is looking like a promising year for the young artist, so keep your eyes peeled for her next moves.
— — — —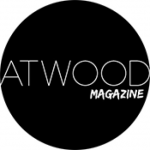 :: Weekly Roundup ::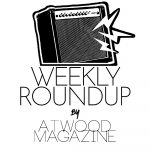 ---
:: This Week's Features ::
---