Larkins offer an escape from the current political climate with their uptempo synthpop earworm "Flood."
Listen: "Flood" – Larkins
---
Larkins was started by long-term school friends Josh Noble (vocals) and Dom Want (guitar/synth) who have been creating music together since they were just 12. Later, the pair joined forces with Henry Beach (bass/synth) and Joe Gaskell (drums) to form an anthemic four-piece. Since they released their first single, "Hit and Run," in 2015, the band has developed a loyal and growing following, alongside recognition from leading music publications. Recently, Larkins was included in The NME 100: Essential New Artists for 2020 line-up.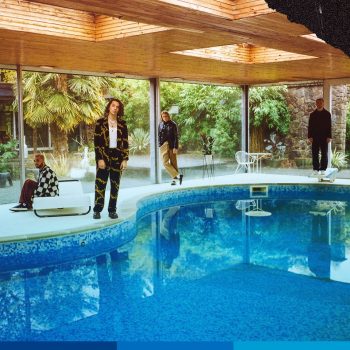 Larkins is based in Manchester, although Noble and Want grew up in Glossop, Derbyshire. This distance from the bustling Manchester music scene during their developmental stages allowed the band to find their unique sound that, whilst reminiscent of Manchester's iconic sound, has a beautifully modern edge. Today, Larkins is known for equally incorporating live instruments as well as electronic elements into their music, which sets them apart from the typical indie pop-rock band.
"Flood" is the third track by the band since November, following on from "Make You Better and Pieces." Of the band's most recent offerings, "Flood" is the most upbeat track, but that does not take away from its poignant message.
Political matters have always been a point of contention, but as we enter 2020, global and political affairs are impacting the everyday life of the youth more than ever. Lyrically, the track proposes the reconnection of human relationships as an antidote to the upset caused by the relentless flood of bad news and unstable governments. The uncertainty we face has left many scared, and when we are scared, the first things to suffer are our personal relationships — when really they are what we need to hold close. "Flood" starts with soft synths, a burst of percussion, and heartfelt vocals.
From the first to the last time I called
we've broken every picture on the wall.
We made a fight out of every moment.
We need to save a little love
Doused in '80s inspired synths and bright drums, the track immediately sparks positivity and light. Living in harmony with those around us and connecting on a deep, human level is made all the more complicated when political and social problems are so prevalent in society. Larkins have observed how the current climate is negatively impacting what we think, feel, and even how we relate to one another, and they aren't sitting back and allowing it to happen. "Flood," both lyrically and sonically, is a welcome escape to a place where relationships and connections are paramount.
Don't need to leave me where I lay
For I'm not broken, just waiting for the day
It's hard to run into arms unopened
We need to save a little love
Social media, the internet, and digital technology offer wonderful solutions to a number of important problems, but, equally, they have created new issues. As a whole, the youth of today are far more aware of current events, which has done wonders for young politics. However, we are still learning how to cope with the exposure to so many negative news stories in a healthy, balanced way. As a result, incidents of mental health and media related social issues are rising. Taking it back to the basics and relying on those around you for love and support is a potential solution to part of the problem. In the pre-chorus and chorus, Larkins display that they too share the listeners' fears and also hope to escape the "flood" before it escalates too far.
We never wanted to play it safe
We are the youth of the modern age
I think it's time we jump
Before the flood turns to dust
I think it's time we jump
I think it's time we jump, jump
When things go wrong, in any situation, it's easy to become wrapped up in all the bad and forget about the good things that remain. Realizing how consumed you've become by negativity and how that has affected your relationships with loved ones is extremely frustrating — from a listener's perspective, "Flood" sums up this thought process perfectly.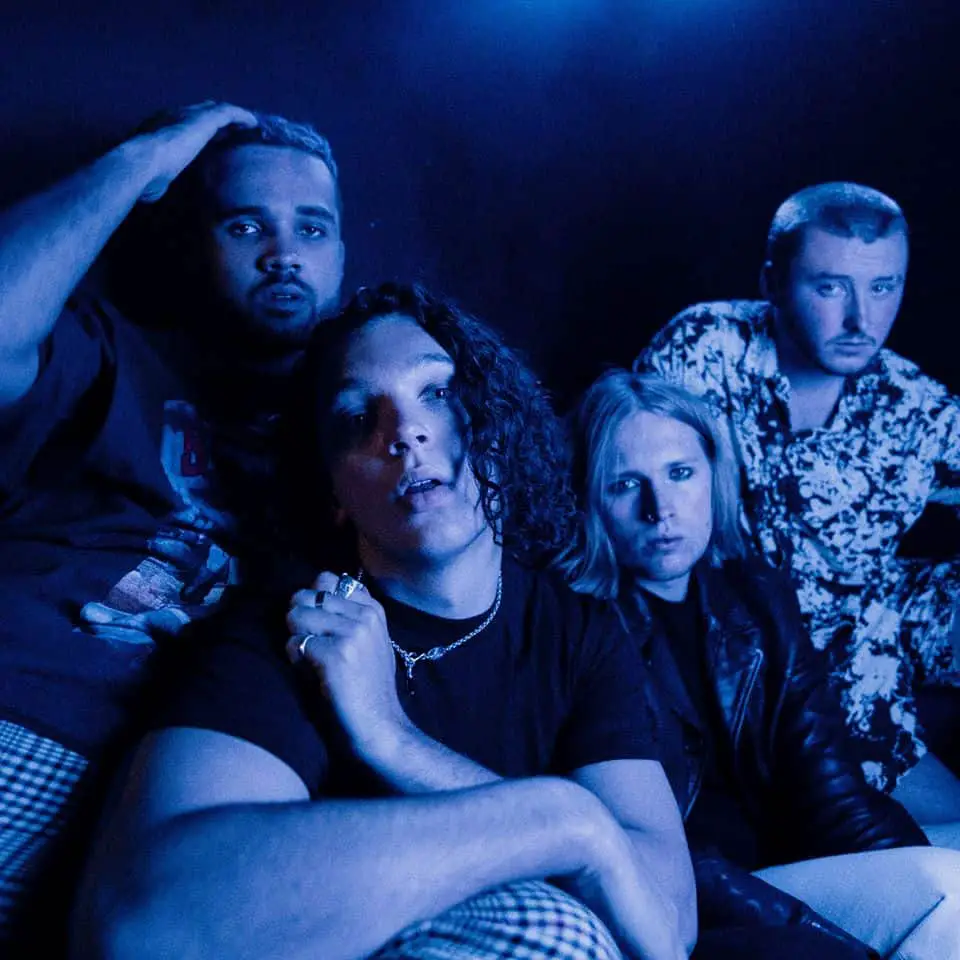 Musically, the song is also nostalgic and reflective whilst still modern and aware, which would see it fit perfectly on the soundtrack to any coming of age film. The reflective feelings that the track's sound evokes tie in seamlessly with the message of the lyrics.
Let me make this right
Like I said I would do
We need to save a little love
I look to you as a monument
I should have known that you were heaven sent
We never wanted to play it safe
We are the youth of the modern age
The song finishes with a jaunty riff that elevates it's exuberance and then continues as the chorus begins again.
"I remember sitting writing 'Flood' and wondering whether I could write such distressing and dystopian lyrics alongside a late '80s, uptempo, Chaka Khan beat," Josh Noble tells Atwood Magazine. "I sat with Dan Nigro in a studio in London and we trawled through hundreds of old YouTube videos trying to find a beat that felt so '80s it was almost impossible replicate without a Linn Drum. Once we had that groove it felt pretty easy to be inspired, musically."
He continues, "I felt like lyrically I was desperate to escape the impending decisions that were coming towards me: it was early last year and politics was fucked, especially in London. I'd just moved into central Manchester and It felt like all we were talking about was how we were all at breaking point and yet I'd never really put that feeling into a song. It was trying to write about those certain people who you look towards as monuments in those of kinds turbulent times. I love how the track came out after we finished it in LA. It feels super live and feels like a real set closer to me."
"Flood" is a brilliant and well-crafted track that easily holds its own (and, quite frankly, stands out) when compared to other up-and-coming music.
Larkins are the perfect rock meets pop band with an added sweet sprinkle of synth that gives them their edge. The release of "Flood" has cemented Larkins' position as a band to look out for in 2020.
Listen: "Flood" – Larkins
— —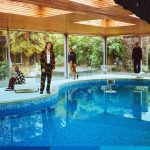 ? © 2020
:: Today's Song(s) ::
:: Stream Larkins ::