Birmingham indie pop band North Parade show that they're here to stay with their brand-new blisteringly brilliant tune "An Accommodation."
Stream: "An Accommodation" – North Parade
---
A reliance on touring to derive income for artists has seen an ever-growing emphasis on the music industry developing singular artists instead of bands. While there are of course notable expectations, the once extremely fruitful UK indie scene seems to, in some respects, be dwindling. This can at least partially be attributed to the closure of grassroots venues, which provided bands with an invaluable platform to cut their teeth as both artists and live performers. With many indie bands increasingly swaying towards pop in order to build their careers, North Parade have swiftly emerged as an incredibly exciting band who are primed to achieve success on their own terms.
I'd really really feel nothing if I could
You asked "are you for real
really getting that messed up"
I left for the pub as you
were cutting yourself
I really really feel
nothing since you asked
You were crying in the back of my car
The front seat's reserved for the
increase in demand for our dealer
Someone said we might need him
Atwood Magazine is proud to be premiering North Parade's new single "An Accommodation," their first single of the year and the latest peak at their forthcoming 2020 debut EP, How To Be Good. To celebrate the track's release, the band are headlining Notting Hill Art's Club on the January the 25th, before heading up to their native Birmingham on the 19th of February to play Mama Roux's. On the 28th of February, they're back down south to support the incredibly talented Simple Fiction at The Finsbury in London for what's set to be an unmissable night of live music.
An accommodation just for you
Refusing to get emotional is all i do
An accommodation just for you
I only think with my body in the room
Birmingham-bred band North Parade, who now reside in London, catapulted themselves onto the indie scene with their attention-grabbing debut single "Birmingham" in February last year. The four-piece then unleashed "Kind Of", which paired an infectious chorus with bewitchingly brilliant instrumentation. As the year was starting to draw to a close, their track "keepthingscasual" provided an intriguing showcase of the band's ability to combine their own original ingenuity with the distinctive hallmarks of indie-pop.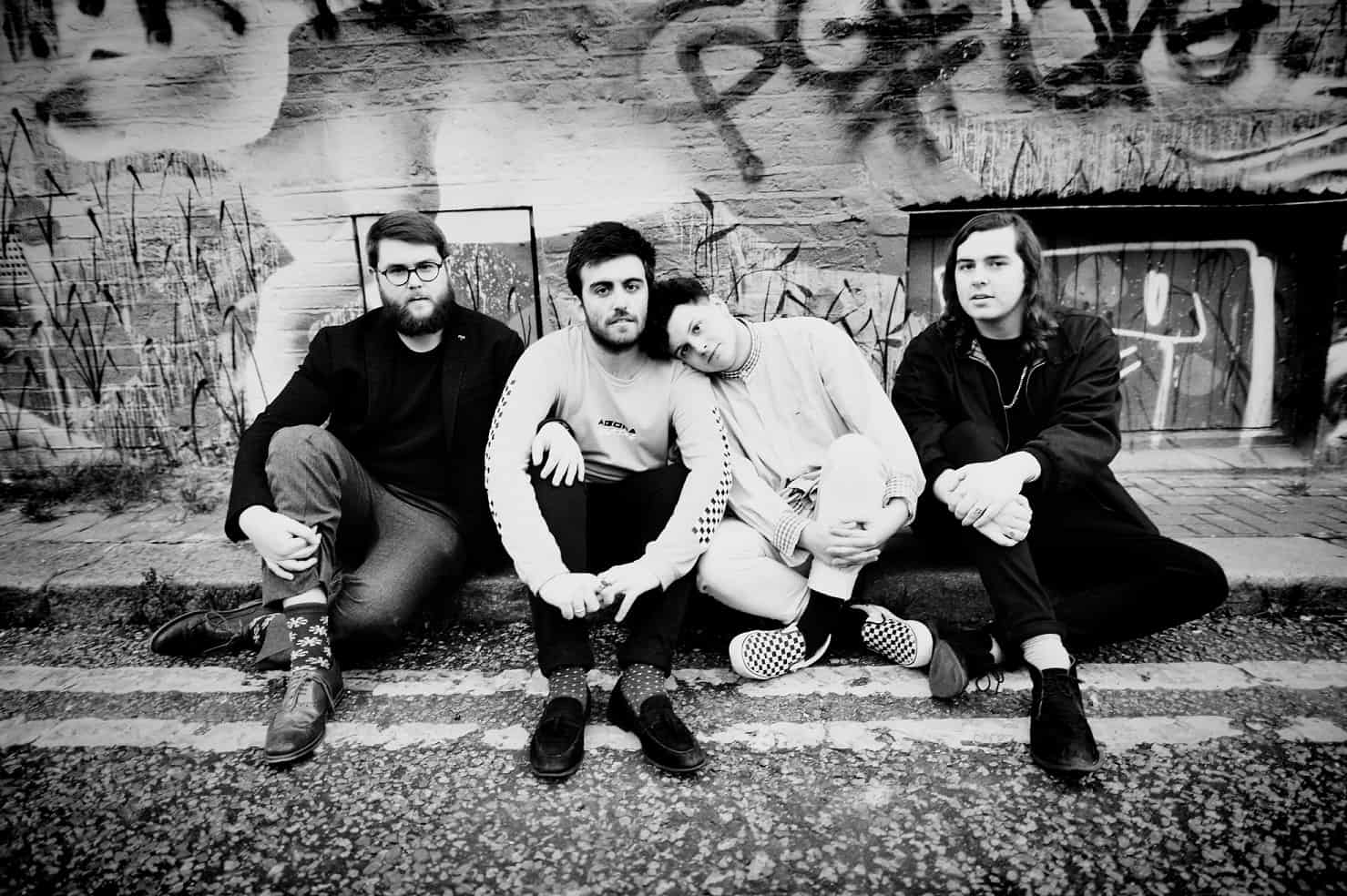 "An Accommodation" undoubtedly sees North Parade at their best yet. Somehow simultaneously polished and sprightly, the track embodies a sort of scintillating sensation that many of their contemporaries fail to capture as exquisitely.
Speaking of the track, the band's lead vocalist Henry Plumridge shares, "The earliest version of 'An Accommodation' dates back to our first practices as a band nearly two years ago. Since then it's gone through many incarnations – different choruses and some lyric changes, whilst the drum solo was originally added as a birthday present to Ollie. Musically we wanted it to have a sort of delirious energy to it – hypnotic and unwavering. The song was inspired by the dual meaning of the title; 'an accommodation' referring to somewhere to stay but also used in the sense of accommodation another person."
He continues, "The title is taken from a Simon Armitage poem of the same name. As things were a bit chaotic at the time, once I had the title then the lyrics came easily. They were easy to write because it all happened. In many ways as a result of this song, I found out that the strongest way to write lyrics for me was to make them as personal and literal as possible. Paul Carr did a great job producing the track – he worked on all of the tracks from our How To Be Good EP. A special mention goes to him here for really giving some of the instrumentals the intensity they needed. The song is very special to us for lots of reasons and we hope people get the same enjoyment out of it that we do."
So let's go
I was the happiest person I know
But i'm irrational and you're far too fashionable
To want to see me tomorrow
I feel nothing since you asked
You were crying in the back of my car
In the front seat was our saviour
Someone said we might need him
As I try and engage the gear stick
You brag about your ribcage and feeling sick
I switch off 'cos I've been rehearsing it
Now i'll show you
My patience's thin and the fog is thick
From the village church right to the Bullring
The purgatory of motorway services
Now I'll show you
I got away from the bombs and prayed for an easy laugh
But this room's not much of an aphrodisiac
A magic door, rainbow and a lab
You were wrapped in my arms as we split the last tab
I don't act as I should, didn't think that i would
I don't act as I should, didn't think that I would
I don't act as I should, didn't think that I would
But i'd really really feel nothing if I could
With North Parade already on their way to building a sizeable live following, it looks likely that they're on their way to a breakthrough. Although infectiously catchy, their music also feels uniquely emotional and stunning sentimental. With a lot of bands preoccupied with exclusively penning tracks about downing pints at their local and wild nights out, North Parade elevate themselves above those typical tropes by penning tracks that tackle real emotions with poignancy and frank honesty.
Stream: "An Accommodation" – North Parade
— — — —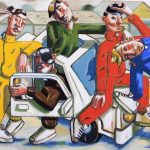 ? © Howling Bassett Photography
art © Oliver Mulvihill

:: Stream North Parade ::
---