Self belief, loss, and spirituality lay the groundwork for Lindsey Stirling's celestial concept album 'Artemis'. The explosive artist discusses mental health, social media and spirituality, her music and upcoming US tour, and more!
Stream: 'Artemis' – Lindsey Stirling
---
Since the unveiling of her enchanting body of work Artemis, virtuosic instrumentalist and performer Lindsey Stirling has been moving full steam ahead, and is now set to kick off the US leg of the tour starting this November. Released September 6, 2019 via BMG, Stirling's fifth studio album features thirteen highly cinematic tracks, in addition to two bonus tracks ("Torch" and "Embers"). Very much a concept record based around the idea of Artemis, the Greek goddess of the moon, Stirling goes deep into character in order to tell a heroine's tale of rising up to manifest destiny.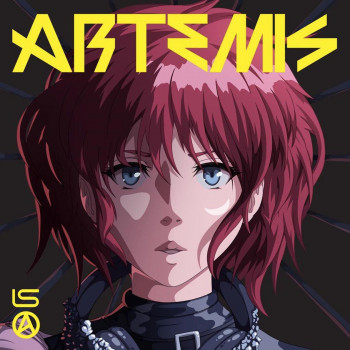 The dark side of the moon
All  these new feelings got me so confused
I  wanna cut it loose
Not sure that I can do this without you
Now I'm lost and I'm broken,
dripping like the ocean
Heart's  been cut wide open,
changing and I know it
The  other side of you,
that's what I've been trying to get used to
But you know that I'm
Holding  on and I'm upside down
On my way to the upside now
I'm on my way, on my way out
I don't know if I'm right side up
I'm  inside out but I won't give up
– "The Upside," Lindsey Stirling ft. Elle King
With high energy hits like "The Upside" and "Underground" having already racked up an impressive stream-count in the millions, and featured performances from songwriting giants like Amy Lee and Elle King, this album is packed with surprises and thematic wonder.
In true Lindsey Stirling style, these epic soundscapes are brought to life by sumptuous music videos like "Underground," "The Upside" and title track "Artemis," all filled with dance heavy, compelling narratives that weave medieval and fantastical imagery throughout.
In a recent interview with Atwood Magazine, the explosive instrumentalist opened up about all things from mental health, social media and spirituality, to her music and upcoming US tour in November.
Read our full conversation below, and be sure to listen to Artemis, out now!
A CONVERSATION WITH LINDSEY STIRLING
Atwood Magazine: Hi Lindsey, where are you calling from today?
Lindsey Stirling: I'm actually at the London Heathrow airport at the moment!
Beautiful! Right, because you just did the London Apollo the other day! How was that?
Lindsey Stirling: We did, it was the last day of the tour so we're all scattering and heading home, which is quite bittersweet. I love the tour, I love the people I tour with, I love the show, it was such an amazing experience, but at the same time … my back, my thighs, my body is just telling me "you need a break", you know? We did six shows a week so we're excited to have a little break but at the same time I loved it.
And you said you were at the airport, does that mean you're about to catch a flight?
Lindsey Stirling: Yeah some time soon so I'm mentally preparing myself. I've got my neck pillow … I'm a well established traveler.
I can imagine! Well there's so much to unpack, we'll try get through everything without you being interrupted by needing to board a flight! Tell us about the tour, how was it?
Lindsey Stirling: It was amazing! To be honest, I had really high hopes for this tour, and I probably worked harder on this show than any other. I put months and months of thoughts and creativity into it. Me and my team worked really hard on this, dancers, stage managers who brought the designs to life, so it wasn't just "Lindsey's show." By the time the show was created it was "our show." It was a great group effort so we were really, genuinely excited to share this with people.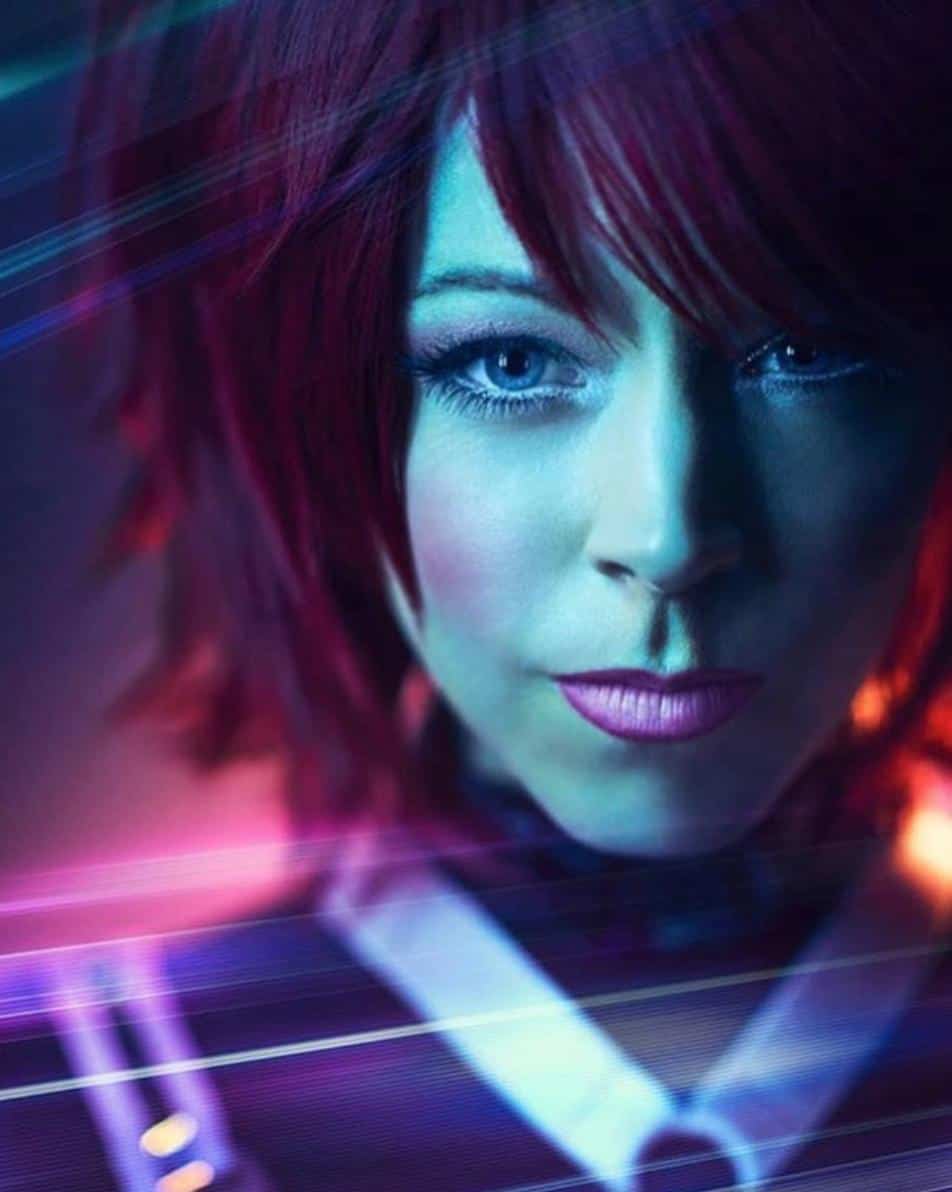 It looked incredible on your social media. What was the highlight of the tour for you, did you have a favorite venue or city?
Lindsey Stirling: You know what, there's something really magical about every time we play Paris. France in general, I don't know what it is about it, it's just incredible … that French passion. Another big highlight for me was the Strasbourg show because it was on my birthday. It was so special, we went out on stage ready to give the show of our lives.
That sounds phenomenal! It's been an incredible evolution for you as an artist, being in the public spotlight since America's Got Talent, then working with Pentatonix and growing exponentially on YouTube. Looking back on that journey, do you think that the way you write music has evolved or changed at all?
Lindsey Stirling: Yes, it has. But it's funny because with this recent album I wanted to go back to the Lindsey that wrote her first album. Because you really do evolve and change as an artist and you learn a lot. But sometimes I try to go back to that first album because back then I knew how to dream without limits. I didn't understand that what I set out to do was impossible. I was just a girl living in Utah … I didn't know any electronic producers, didn't know how to dance, didn't have any contacts or knowledge of the music industry at all, and yet I was determined to be an international performer. It was impossible but it didn't matter because I knew how to dream really strongly back then and no-one could convince me that this wasn't possible. I think that you're extremely powerful when you believe in yourself. With this recent album I wanted to capture the freedom that I felt in the first album.
I think you definitely pulled it off and more. You mentioned that you taught yourself to dance. What gave you the idea to combine the violin with dancing?
Lindsey Stirling: Well it's funny how these little moments of your life change everything. Back when I was in high school, I was trying to earn money to pay for college, and so I did a pageant, to everyone's surprise. I needed to have a talent, and of course I wanted to do violin, but at this particular pageant there were four other really great violinists. One of them was actually the best violinist in the state in highschool. So I asked myself "how could I possibly stand out," so I decided to go in a different direction.  I wore this funky little outfit and I wrote my fist song where I added in some movement. Just a little routine where I skipped around the stage with my violin and added some choreography. The crowd reacted incredibly well, and I won the pageant. I remember the feeling and I loved the idea of making the violin fun.
That's awesome. And were there any violin players that you drew inspiration from in the beginning?
Lindsey Stirling: Absolutely, there was a group called Bond, who did a "Live From London" DVD that I'd watch as a kid when I was like fourteen or fifteen. It was so cool to me that they were playing the violin with rock and jazz music, instead of just classical. I was definitely inspired by them and after that I saw all these people who were taking the violin and making it their own. So I'm not the first person to reinvent the violin but it was just really important to me that I find my own way to do it. So I really dove into the dance side of it and the electronic.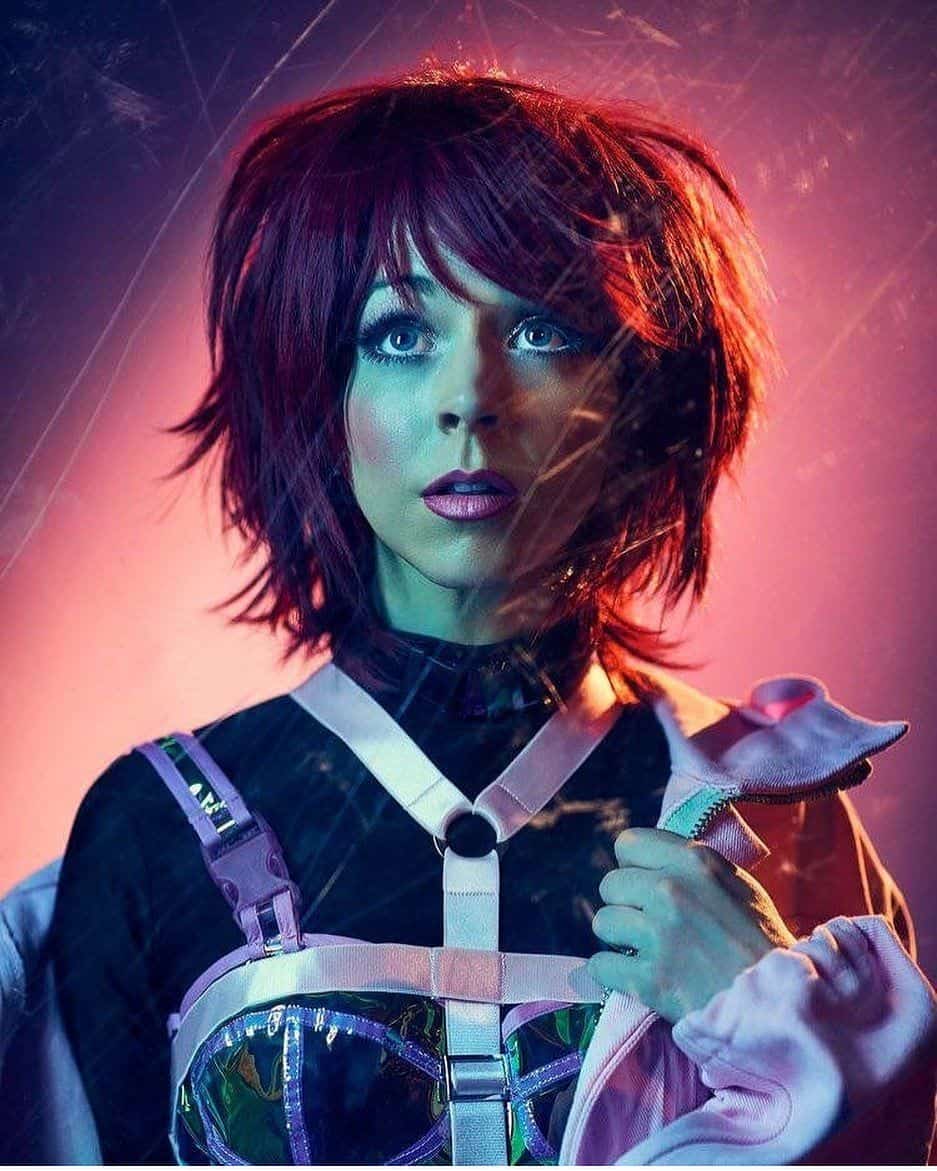 This is all really setting the scene for your rise as an artist, which leads us to this album, Artemis. Can you tell readers a little bit about the story behind the album and what Artemis means to you?
Lindsey Stirling: Well, I was really inspired by the concept of "Artemis," the goddess of the moon, and the symbolism behind that. I love that the moon brings light to darkness, and that it goes through phases. It reminds me of my own life. Sometimes I feel strong and like I can do anything and other times I feel weak or powerless. And I have to remind myself in those moments that just because I feel weak or I'm struggling with depression today, doesn't mean that I'm not still strong and powerful and happy underneath it all. In terms of the story, the album is about Artemis' battle with Nyx, the goddess of the night, who's trying to overcome her with shadow and block her out. Artemis for thousands of years has been fighting this battle alone. So sometimes I just have to fight, like the moon, to find my light again. Just because the moon is covered in shadow sometimes, doesn't mean it's not there. Which I think is how I look at myself now.
Wow! I love the attention to detail within this narrative and those parallels you draw to your own life. What I thought was really interesting to hear was that lot of your music comes from a personal and often spiritual place. Was that also true with this album?
Lindsey Stirling: Yes, spirituality is just a huge part of my life. It inspires a lot of my music and I pray everyday. Before every show or studio session I pray. Even the story of the album has a lot of spiritual elements. I always think of the angels all around me, guiding me through life. Especially recently, since I lost my best friend and my father. I talk about angels very casually because it's that much a part of my life.
That sounds like such an incredible driving force. And with the fast pace of life and being so big on YouTube and social media, how do you handle that online attention? Do you ever have to disconnect from it all?
Lindsey Stirling: Yes, and it's really important for me to disconnect. I always joke that I'm bad at social media. If it wasn't a part of my job, I'd rarely post on social media but I have to post a lot as a musician. At the same time, I pride myself in sometimes taking breaks. I think it's really healthy for your brain and when I do, I always realise what's most important.
That makes a lot of sense. Whenever I listen to your music, I feel like I'm about to go into battle. It's so anthemic and cinematic, which is really complemented by the music videos. When you're working on these fantasy themed music videos, where does the inspiration come from?
Lindsey Stirling: Sometimes I actually come up with the music video before I write the song. With the videos from Artemis, they were inspired by a comic book I made alongside the album, that I'll release next month. So to bring the songs to life, I used a lot of the characters and the stories from the comic book and I always try to have some kind of uplifting message or theme.
Awesome! Well we'll let you go now because I don't want you to miss a flight! Thanks so much for your time!
Lindsey Stirling: Thank you so much!
— —
— — — —
? © Lindsey Stirling
Artemis
an album by Lindsey Stirling
---