The indelible forms of resonance with the music of The Cure accompany us as we traverse through experiences, generations, time, and memory, vibrantly alive as we remain within our mutual "head on the door" and continue to dream. "Living The Cure" is a weekly column by Atwood Magazine's David Buyze.
•• •• •• ••
Part Six
"Last Dance"
I'm so glad you came
I'm so glad you remembered
The walking through walls in the heart of December
The blindness of happiness
Of falling down laughing
And I really believed that this time was forever
But Christmas falls late now flatter and colder
And never as bright as when we used to fall
All this in an instant before I can kiss you
A woman now standing were once there was only a girl
I'm so glad you came
I'm so glad you remembered
To see how we're ending our last dance together
Reluctantly cautiously but
Prettier than ever I really believed
That this time it's forever
But Christmas falls late now, flatter and colder
And never as bright as when we used to fall
And even if we drink I don't think we would kiss
In the way that we did when the woman was only a girl
– "Last Dance," The Cure
Cristina
It's all very strange to contemplate as many years later in that same midwestern Canadian city, I also became the close confidant of Cristina who was the girlfriend and sometime later the wife of one my closest friends at that time. Albeit this was different, since I met her when they were dating, and her and I instantly developed a remarkable sense of connection where we would often meet alone for drinks and tokes as we sunk into a very intensive friendship over the course of several summers. The memories of those summers are unlike no other where tangible youth was felt as the freshness within becoming a young adult. I reflect on that time through the prism of the lyrics "Last Dance," and I too believed as Robert Smith sings on "Last Dance," "that this time was forever."
When we were apart, as I had to return to college in NY, we developed another form of intimacy through the writing of letters in which we both shared our deepest thoughts and emotions, and it became quite clear that we were in love with each other, yet she was also in love with my close friend, and so this created and perpetuated another very odd triangle. Our letters to each other resided on recounting many aspects of ordinariness, disclosing our preciousness to each other as we delighted in sharing the intimate details of our lives that had become so very entwined. Our letters also disclosed our innermost fears and hopes in life that perhaps might never have been spoken, and albeit over long distance, we even became only remarkably closer through the act of writing to each other. The moment that we saw each other upon my return for the summer, we hugged each other as if for an eternity as we both knew that the intensity of our connection had only increased. At that juncture, my only desire was to be with her, as she was a person in the world that brought me intimate disclosure in creating another world and a private reality that had been unthinkable in my own experience.
---
The passion between us was always brimming at the edge to the point where it was even apparent to my friend.
Yet, that did not slow down Cristina one slight bit as she was a fierce and highly independent woman — she fought with him that her friendship with me was integral to her life, to the point that one summer she drove all the way from the coast of Eastern Canada to upstate New York to bring me back to spend the summer with them. That night in NY we shared the same bed amidst an extremely palpable tension since it was apparent that we were both waiting for each other to make the first move, but I imagine both of us also knew what we would be breaking if that occurred, so instead we only held each other throughout the night amidst our state of arousal but also within an acknowledged form of tenderness. It was a difficult night and an even more odd morning, and in hindsight she had perhaps created this entire moment for us, as if to say that this was her chance and time to be with me in changing the destiny of our lives. I was blinded by faith to a childhood friend who is now irrelevant. That very day in NY, Cristina and I forged ahead, driving up through Ontario to Quebec and onwards to the east coast of Canada.
I should have known that she was coming to be with me privately for a reason that was just so much more ultimate and significant than that ruse. I should also have had a slight sense of self-reflection of it being a bad idea of to live with them for months, yet at the time it did not seem to cross my mind. Cristina and I knew that we loved each other, and we just did not know how to make it conscious to ourselves, and more so how to think it through as to how to proceed with our own love amidst her husband and my close friend. The conversation that her and I needed to have with each other was always waiting in the wings, but it was never broached, and I really think that both of us were essentially waiting for the other to make that crucial and daring first move.
Cristina, I think of you and I imagine your thoughts of me, as I dwell in listening to The Cure's song "Trust":
There's no-one left in the world
That I can hold onto
There is really no-one left at all
There is only you
And if you leave me now
You leave all that we were
Undone
– "Trust," The Cure
We created our own world with each other, and most often it was only you and I, and we were sorely undone as we both knew we could have had everything. We had such entire overwhelming magic together, you rocked my world in every minute, but remember and don't forget that our intimacy in our own sphere was so very different than in the public realm. 'Til this day, I wish with all my being that we would have seized those precious moments and time and just come out to the world. It was always only about us and not about anyone else.
Years before you made that drive from Eastern Canada to NY to pick me up, I ever so fondly recall the magic of many night that we shared together in Regina. In those years of our halcyon youthful summers we were both working in restaurants but only blocks apart – you were the manager in a Japanese restaurant and I was working as a waiter in an Italian restaurant.
The restaurant life as it is we would wind up finishing by 11pm or if we were lucky by 10pm, and there was often a night that you and I would hit the bars by ourselves and then wind up at your place for further drinks and music as we descended into talking about life and the universe 'til around 3 or 4 in the morning. We repeated this three or four nights every week with delight, and on our nights off we would visit each other's restaurant and wait for the other to get off work, and so we were literally inseparable.
Cristina, do you remember those incredible nights in the Japanese restaurant when our eyes would light up when we saw each other? I waited for you as you ended the service for the night, and we sat together so intimately in the well-worn booths of that restaurant as if second nature, drinking our beer and sake as we descended into our incredible comfort, our critiques and laughter, our friendship — ultimately, we were unbeknownst lovers to ourselves. That was the entire source of that tension years later in eastern Canada.
Of course, at times her boyfriend and my close friend at that time would join us but since he had to work during the day, we immersed ourselves in our own reality with each other. In essence, two entirely separate worlds were created – she was my confidant of life and pseudo-lover. As I write these words I can still feel the beauty of her presence, her love, and adoration of me that was so very immersive and enthralling, and I had those exact same feelings. We had a remarkable relationship and I have never experienced anything of this realm in my life. Perhaps I could best state it as such — that we shared a transparent vividness that was also heightened by our rare and shared innate ability to communicate with each other beyond words. All we needed was a look or even a glimmer.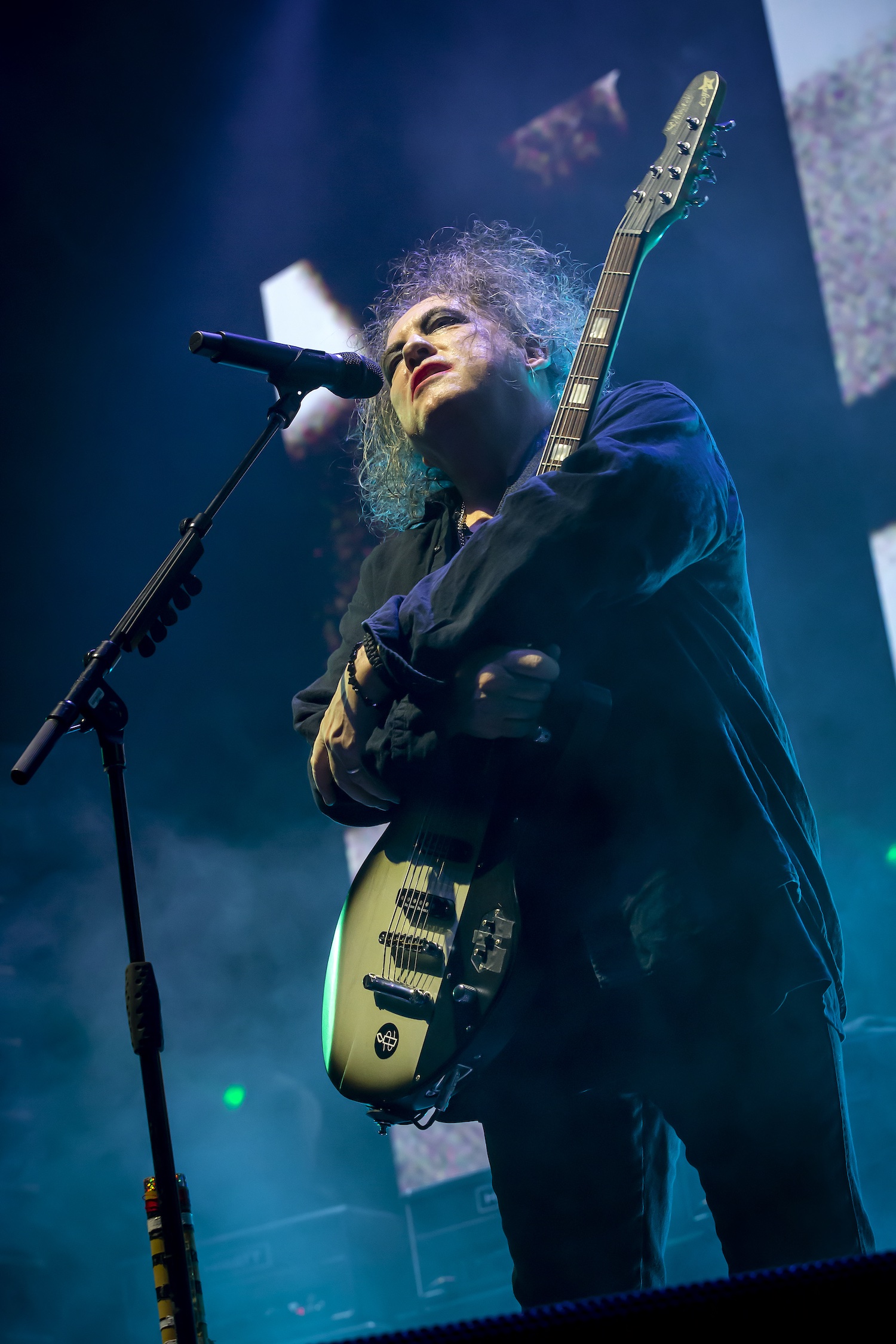 I think of Cristina and I am filled with melancholy in how this is entirely captured in The Cure's "To Wish Impossible Things":
Remember how it used to be
When the stars would fill the sky
Remember how we used to dream
Those nights would never end
Those nights would never end
It was the sweetness of your skin
It was the hope of all we might have been
That fills me with the hope to wish
Impossible things
But now the sun shines cold
And all the sky is grey
The stars are dimmed by clouds and tears
And all I wish is gone away
All I wish is gone away
All I wish is gone away
– "To Wish Impossible Things," The Cure
You and I both wished impossible things, and in our unfathomable time together that still transcends my life and memory till this day, I remain dreaming of our nights together throughout my existence. We both lived and thrived in those nights that had no end in sight – in those endless summer nights we created our own entire lifeblood, our language, our world, and our form of sustenance to each other. I reside in recalling your immense beauty, your sarcasm and wit, your deprecating insight, your ability to critique and love me, and most of all the way that you looked at me — the manner in which your gaze melted our existence together. I suppose that we collided in the best and worst of moments as we always knew our full potential, yet the full capacity of all that we could have been to each other and hoped for did remain undone, as The Cure remind us in "To Wish Impossible Things,":
"It was the sweetness of your skin
It was the hope of all we might have been
That fills me with the hope to wish
Impossible things"
You and I wished and always wanted the impossible to be possible — integrally, I think that we were always conscious of our immense love that utterly transcended all relationships in our midst, yet somehow we could not make it actual in being stuck in a moment that seemed unbreakable.
Cristina, you were and remain my everything despite the passing of time. Meanwhile my heart and being is continually breaking in every waking moment as I deeply reverberate on the formative time of our life together. That late last summer that we shared together was not us in our element as we knew. I had to decide that it was best to leave early that summer, as I only wished to see you in the element and design that we had created for ourselves which was our own private world and universe. That was the only place that we really desired to inhabit together. I only wish that I could have shifted time and circumstance through my presence and led an ultimately different form of your destiny. Till this exact moment, I remain so very haunted and deeply disturbed, as to what occurred in the morning which led to the most entirely tragic day of your young death in a horrific car crash more than twenty-five years ago — one of the most shocking and anguishing days in my life. How I so wish I could have diverted that path and taken you away to be with me – this tragedy did not have to happen to you. I have no words for this, no ability to express what this means to me even twenty-five years later. Perhaps Robert Smith and The Cure capture this at some level in mind, in my being, and in my emotional life and existence without you, as they write and sing:
It was the hope of all we might have been
That fills me with the hope to wish
Impossible things
But now the sun shines cold
And all the sky is grey
The stars are dimmed by clouds and tears
And all I wish is gone away
All I wish is gone away
All I wish is gone away
You were so bold, so brash, so beautiful, so warm, so weird, and you were so me, and I was so you. We floated above this earth together, we lived a beautiful life. In all of my life you were an impossible treasure — how I wish to hold your face, your hands, your look — the cascade of your alluring blond hair, the warmth of your smile, the amazing presence of you. All that you were, and all of you remains inside of me, yet in reality you are indeed "gone away." I can never accept that, and every day and year I remain entrenched in my loss of you. I am in darkness and remain wishing of you as I inhabit grey skies.
"All I wish
Is gone away"
Epilogue: Eclipse
"A Night Like This"
Say hello on a day like today
Say it every time you move
The way that you look at me now
Makes me wish I was you
It goes deep
It goes deeper still
This touch
And the smile and the shake of your head
I'm coming to find you if it takes me all night
Can't stand here like this anymore
For always and ever is always for you
I want it to be perfect
Like before
I want to change it all
I want to change
– "A Night Like This," The Cure
A new night, new life, lovers of the past cast a chimera on our existence, sometimes of scintillating luminescence and in other moments we are cast into a fledging darkness. Yet we live and are alive in this amazing and challenging world with our partners, lovers, and friends. The Cure embolden us to continually bend and reshape the perception of reality within the spheres of our beings in how we bring those imprints to the world.
The music of The Cure has radically altered how I think about my own existence and the possibilities of living life. Their impact on human existence is without no other. The indelible forms of resonance with the music of The Cure accompanies us as we traverse through experiences, generations, time, and memory in being vibrantly alive as we remain within our mutual "head on the door" and continue to dream. The Cure inspire us "to change it all" from within the depths of being in how we live our lives, and in this realm we can all be extraordinary.
xoxo
— —
Stream: "A Night Like This" – The Cure
— — — —
 © Alexander Trienitz
:: Stream The Cure ::
---