A recent signee to indie label This is Scandinavia, Love Truls polishes and updates a three-year-old composition to wondrous effects on "Tell Her" off his debut EP, 'Kantande Wanai.'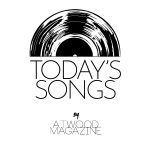 Stream: "Tell Her" – Love Truls
---
Like the rest of us, Truls Söderman Carlberg is doing his best to put 2020 behind him and make a fresh new start out of 2021. He took a remarkable step forward in that direction on Friday with the release of his debut EP, Kantande Wanai. It's a record whose title translates to "it isn't easy" in Japanese and whose content features an appealing blend of pop, funk, classical, and several other genres.
"It's been incredible, for sure," the 18-year-old Swede says of bringing his new project to fruition. "With this EP, it's really the feeling that it's 'finally out,' because I made many of the songs when I was 16 or 17 years old. Now, I'm looking forward to creating more music and finishing a whole album."
Kantande Wanai is anchored by its lead track, "Tell Her." As with much of the rest of the EP, the young man with the pseudonym "Love Truls" wrote and recorded an early version of this song a couple of years ago, then hammered it into a more refined shape over the past few months with his creative allies over at the Röda Paradise studio in his native Stockholm. This process elevated the song from its relatively simple acoustic origins into "a slow-burning ballad blending echoes of chamber pop, elegant strings, and earnest vocal melodies."
"I want it to feel powerful and atmospheric," Love Truls admits, "and I feel like it happened." 
Lyrically, "Tell Her" falls in line with the rest of Kantande Wanai, in that it explores the topics that Love Truls can identify with as an adolescent musician.
"I guess that they all somehow try to express the life of a teenager of this generation," he says of his EP's six tracks. He describes the track listing as touching upon a combination of "drugs, love, mental illness… [and] the refusal to face the music and surrender to the dull side of being an adult."
What makes "Tell Her" unique on the album is that it's the only song here with a stridently romantic theme, as Love Truls requests the subject of his affection: "Tell me what I want to know, let me be inside of you." These musings are further displayed in the song's kaleidoscopic music video, which features a young lady played by Nikki Hanseblad making her way through the boundless woodlands of Sweden. Gazing at her from the other end of the camera is the music video's director, Young Mr. Carlberg himself; filmmaking is among his many interests, along with drawing (he designed his EP's cover art), modeling, screenwriting, and music (of course).
"Tell Her" is plainly a labor of love; Love Truls described the completion of this song and its parent album as "being able to do what I love the most and really focus on it." If he continues to pour as much passion into his craft, this talented youngster will be sure to keep shining well beyond his teenage years.
— —
Stream: "Tell Her" – Love Truls
— — — —
? © Linus Bertholdsson
:: Today's Song(s) ::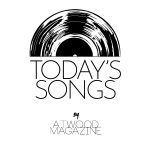 ---
:: Stream Love Truls ::