In Esmé's new single "Ella", jazzy vocals and meaningful lyrics are brought together while harking back to her childhood.
Stream: "Ella" – Esmé
---
Watching Australian singer-songwriter Esmé's journey over the past few years has been a wonder to behold. Since releasing her debut singing in 2017, "Come With Me", she's catapulted into the public spotlight and is quickly becoming one of Australia's next pop icons in the making. From catching the ears of curators at Triple J and Sony 301 to opening for Amy Shark at Australia's first ever MTV Unplugged 2018, she continues to capture attention through thoughtful lyricism and expressive singing.
Her latest single,"Ella," (released 9 August), fuses modern pop-trap production with throwback jazz songwriting. Throughout the track we hear many subtle elements layered with an array of harmonies and some unique production such as Esmé's voice being fused together with a soft brass effect to convey a sentiment of nostalgia. Moreover, with a vocal performance that's placed front and center, accompanied only by soft electronic textures and broken hip-hop beats, "Ella" has a beautifully clean and minimalistic atmosphere to it.
Opening with a grimy synth pad under a single sustained string note, the short eight bar intro quickly becomes a thumping dark trap beat, supporting Esmé's haunting verse. The title of the song refers to the iconic 20th century jazz singer Ella Fitzgerald, who Esmé says as a child she would often turn to alongside other jazz artists as a form of comfort.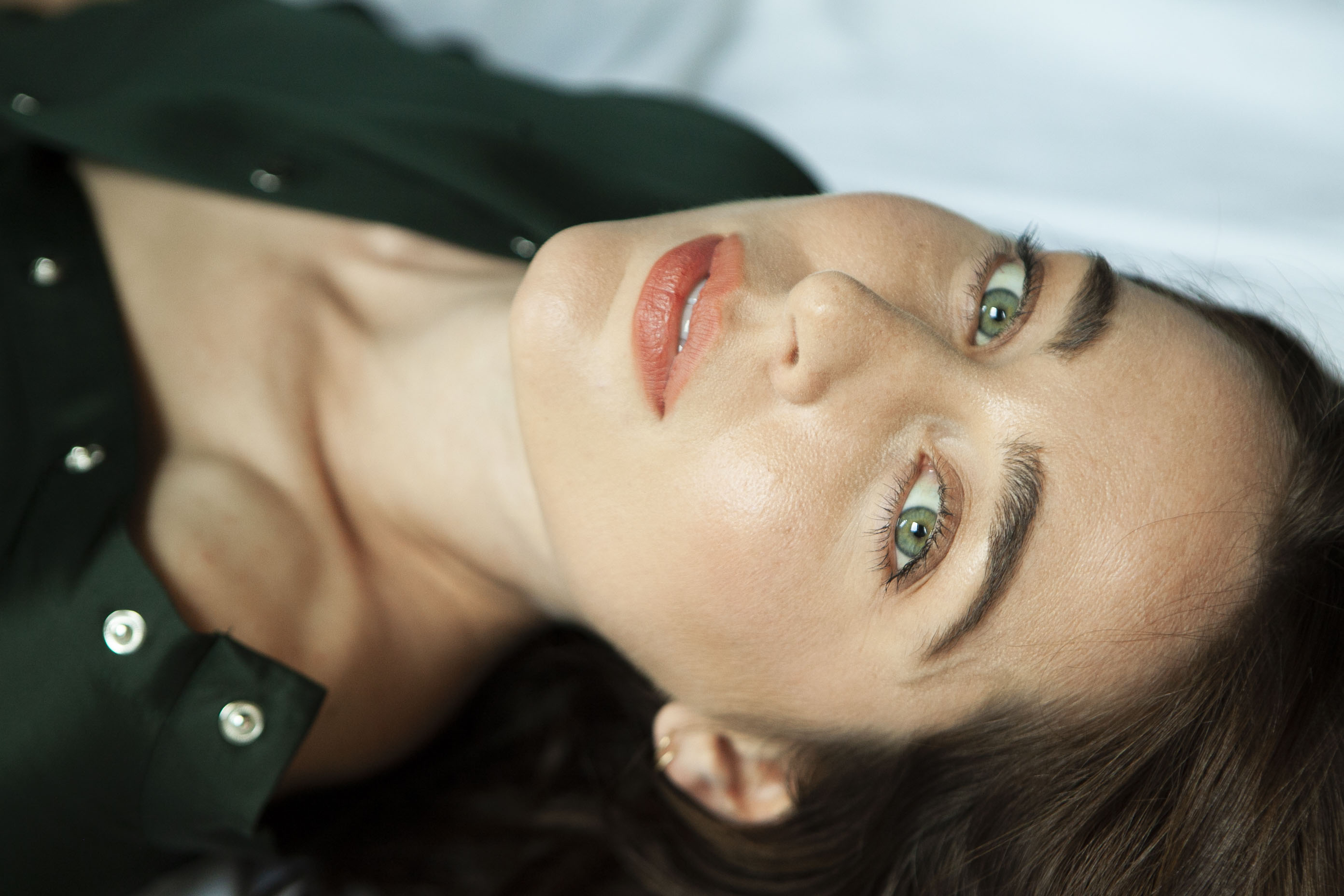 "I was always drawn to a certain kind of jazz voice growing up. A breathy sound that almost seems fragile, but it isn't, and often reminiscent of a horn instrument, like Chet Baker," Esmé reveals in her press release. "Listening to voices like Ella Fitzgerald always took me to a lighter place when I was young; this song kind of pays homage to that feeling, and to her."
As such, "Ella" is an exploration of Esmé's at times difficult childhood. In the first verse, she sings about the separation of her parents and the subsequent challenges faced: 'trying to forget the way I felt when he left.' In a more uplifting second verse, Esmé talks about her relationship with her sister which has remained strong throughout her life. Finally, there's the bridge- A transitional phase that Esmé states "is about facing feelings of anxiety and recognizing the pattern of it in a family line and knowing I needed to change it."
Esmé's current style calls back to the old school era of jazz instrumentation and soulful vocals reminiscent of the 1960s. As such, her music has the character of the old, with the smooth production of the new. Alongside artists like James Blake and Billie Eilish, she continues to climb the ladder of the music industry with her Electro-Pop sound. If "Ella" is any indication of what's to come, we are all in for a delightful treat when her full EP is released at the end of this year.
— —

? © Saskia Wilson 2019
:: Today's Song(s) ::
---
:: Stream Esmé ::