Geographer carries love's full weight in the intimate "Love Is Wasted in the Dark," an immersive emotional outpouring echoing with raw self-critique and yearning.
You thought you wanted to belong; you only wanted someone to belong to…
In order to love someone else, we need to love ourselves; and in order to do that, we need to understand what love is, and why it matters. There's so many steps to a seemingly simple equation, but the good news is we have our whole lives to learn it, and we don't have to do it on our own. Geographer carries love's full weight in the intimate "Love Is Wasted in the Dark," an immersive emotional outpouring echoing with raw self-critique and yearning.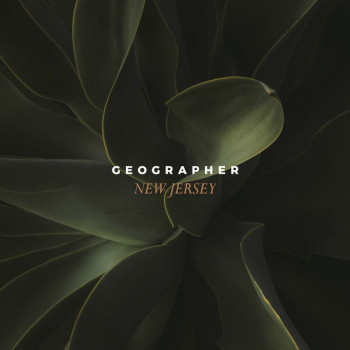 your love is wasted in my heart
I'm always better when I'm gone
you thought you wanted to belong
you only wanted someone to belong to
you are not a bedroom
you are not a piece of glass
you only got it if you hold it
but I've never met a man who can
Not all of us are ready to love, but it takes a special vulnerability to admit you're not the one, or that it's not your time. Atwood Magazine is proud to be premiering the Patrick Mattes-directed music video for "Love Is Wasted in the Dark," taken from Geographer's recently-released New Jersey EP (independently released March 22, 2019).
The artistic endeavor of Mike Deni for well over a decade, Geographer is one of those exciting musical identities that is constantly on the move and forever redefining itself. In premiering 2018's "Lonely" music video, Atwood praised Deni's strength at diving into the most vulnerable parts of himself and bringing them to life in music: "Lonely as life is, there's beauty and meaning in acknowledging that we are all alone, together. The heart of Geographer's current music is a valuable, powerful lesson – one we might all spend some time reflecting on, by ourselves."
Deni wrote and recorded his New Jersey EP shortly after his life turned upside down: The artist sold his apartment in San Francisco and spent the following half-year without a home – sleeping in-between shows and tours on friends' couches, and spending "a significant amount of time" in his hometown in New Jersey. Eventually he relocated to Los Angeles in September 2018, but much of the New Jersey EP comes from that time spent in limbo – and that transience comes through with resounding strength in the artist's new music.
"Love Is Wasted in the Dark" is provocative, greatly self-reflective, and incredibly vulnerable. The song finds poetry in direct expression, offering what feels almost like an olive branch to listeners, which to the artist may feel more like a cold dagger. Deni's lyrics are not self-deprecating, but he is extremely critical of his ability to reciprocate love – and whether he's speaking to himself and his ability to love himself, or to his propensity to love someone else, the sentiment remains the same: We have to own the love we give, and the love we receive.
love is wasted in the dark
we're always better when we're gone
you think just cause you're in my arms
someone told me how
to keep you safe from harm
I'm wasted in the dark
I'm drinking from your lessons
I am under water, you are someone's daughter
I tried not to call, but you always pick up
Geographer's music video is as intimate and intense as the song itself. A single shot of Deni singing against a backdrop of mood lighting highlights the need for direct intimacy in matters of the heart. "Geographer's 'Love is Wasted in the Dark' is a performance video that uses the color spectrum to highlight the stages of a relationship. Just like a relationship it blossoms slowly, hits hard, and then slowly fades back to where it began," director Patrick Mattes explains. "When making this video we transformed the directors living room into a compact studio. Using LED Astera tubes we were able to create color shifting effects. All of the lighting cues and gags were done live on set. Mike (Geographer) really put his heart into this performance and it shows. He cared deeply about the minutia of his performance. The turns throughout the video were not done on a turntable, but rather by Mike sitting and switching his feet while he slowly rotated in one direction or another."
What sounds easy enough ended up being a rather laborious process – thankfully, with fruitful results: "The idea is very simple, but the actually shooting of the video was extremely focused and intense," Mike Deni tells Atwood Magazine. "There were 3 crew members and then myself, and we each had to perform our tasks in congress with each other, and it ended up feeling like a band performing, because you had to react to each other. A light cue would show me I had to turn to the left (which I had to do as if I was on a rotating platform but I'm just on an apple box twisting myself with my feet), and Patrick was manually adjusting the lights. We did the song about 11 times, and I was singing out for every take to make it look real, and I was pretty wiped when it was over. The take we used is I think the 9th or 10th take, and we all knew it was the one but kept going to get a safety."
Deni continues, "It was a relief when it all came together, and it was a true joy to make, a very collaborative effort. The song is very personal and minimal, and I wanted to video to reflect that. When Patrick sent me the treatment I was immediately excited. The morphing lights and slow pan ebb and flow in a way that complements the tidal quality of the song, which sort of moves in waves. There's no chorus, per se, just parts of increased or decreased intensity."
oh you know it but
your love is wasted in my heart
I'm always better when I'm gone
you thought you wanted to belong
you only wanted someone to belong to
don't waste it in the dark
don't waste it in the dark
I just want to fill my heart
I want it to boil over
I'm good at the ending
all of this pretending
if I'm being honest well I knew it from the start
What we ultimately experience in this video is a man surrendering his soul, unleashing his insecurity and self-doubt while maintaining that core essence and drive to be better, do better, and live better. Whether you experience "Love Is Wasted In The Dark" as a call to love the self, or as a cry to be a more meaningful partner or friend, the end result is the same: Love is a higher power and responsibility. We owe it to ourselves to strip down our walls and let the world in.
Stream Geographer's new video exclusively on Atwood Magazine!
— —
"Love Is Wasted In The Dark" – Geographer
— — — —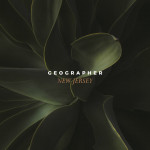 ? © Brittany O'Brien
director © Patrick Mattes
:: Stream Geographer ::
---
:: Geographer Tour Dates ::
with Manatee Commune
05.18 – Portland, OR @ Holocene
05.20 – Santa Cruz, CA @ The Catalyst Club
05.21 – San Diego, CA @ Casbah
05.22 – Santa Ana, CA @ La Santa
05.23 – Las Vegas, NV @ The Bunkhouse
05.30 – Salt Lake City, UT @ Rio Grande Concert Series
06.02 – Chicago, IL @ Sleeping Village
06.04 – Philadelphia, PA @ Boot & Saddle
06.05 – Washington, DC @ U Street Music Hall
06.06 – Boston, MA @ Great Scott
06.07 – New York, NY @ Bowery Ballroom
06.09 – Nashville, TN @ The High Watt
06.10 – Atlanta, GA @ Masquerade
06.12 – Houston, TX @ White Oak Music Hall
06.13 – Austin, TX @ The Parish
06.14 – Dallas, TX @ Club Dada
06.17 – Phoenix, AZ @ The Crescent Ballroom
06.19 – Los Angeles, CA @ The Moroccan Lounge
06.21 – San Francisco, CA @ The Independent