Fargo-born, Boston-based indie pop artist mine dives into her contemplative debut EP 'Bloom!' – an insightful journey through self-discovery and acceptance.
Stream: 'Bloom!' – mine
---
We're told who we're supposed to be all the time and if you're not leading up to that, it's hard to look at yourself and actually think… I like who I am.
An intimate account of looking at yourself inwardly and outwardly, mine has crafted a gentle yet fierce debut EP. The buoyantly titled Bloom! stunningly explores life's difficult decisions. On the road toward self-love we can hit many bumps along the way, but mine's radiant first four songs offer a helpful, knowing hand as we go through stages of uncertainty and doubt. Embedded in her music is a reminder that all of that struggle takes us one step closer to discovering exactly where we are meant to be.
Released August 24 via MiSchu Records, Bloom! is a candid introduction to mine, the musical moniker for Fargo, North Dakota-born singer/songwriter Mia Schuster. Having only just begun her public-facing career earlier this summer, mine's music shines with an infectious optimism: A freedom that is at once cathartic and deeply captivating. Now studying at Berklee College of Music in Boston, Schuster is always working to perfect her skills – and thus far, she has shown herself to be courageous in sharing her personal path, inspiring others to strive to find their authenticity as well.
Bloom!'s four tracks capture the spirit of the EP's title. "Wild" is a warm track delicately detailing following your heart, but also still questioning everything. This indecisiveness is utterly relatable. The gritty "Grave" examines a life liberated from the fear of death. The roaring electric guitar contrasted with a lush, silky tone makes for the perfect song for pondering what's next. The title track "Bloom!" is an uplifting outpouring, closely followed by the EP finale "H20," a wistful piece about becoming who you are supposed to be and feeling that sense of pride as you come into your own. It is the ideal uplifting end.
Atwood Magazine spoke with Mia Schuster about her musical identity and her EP's journey through self-discovery and acceptance.
A CONVERSATION WITH MINE
Atwood Magazine: I love your artist name. Your music is so personal and profound. It speaks to people going through similar situations making the name so fitting. When listeners connect deeply to your stories they can call them mine. How did you come up with that title?
mine: Love that perspective on it. So Mia just means mine in Italian and Spanish. So that was where the inspiration started coming from. I've always wanted to go by just Mia, but there are so many Mia's out there. I thought, what's something that I can do, but still keep it really true to me? Also I loved the meaning of it. This is something that is mine. It can also be a little bit separated from me as a person. It's the art project. It's what I get to give to people so that they can call it mine.
Your elevated indie-pop sound showcases lush vocals floating atop glowing instrumentation. How have you concocted those silky, ethereal sonics?
mine: That has been with the help of many other people. I definitely wouldn't be able to do it all on my own. Konli, she's been my vocal producer. She's killer with the vocal stuff. Also LAEL did production and Pete White did mixing. Fili Filizzoladid mastering so just a lot of creative hands were involved in this process that helped it all come together.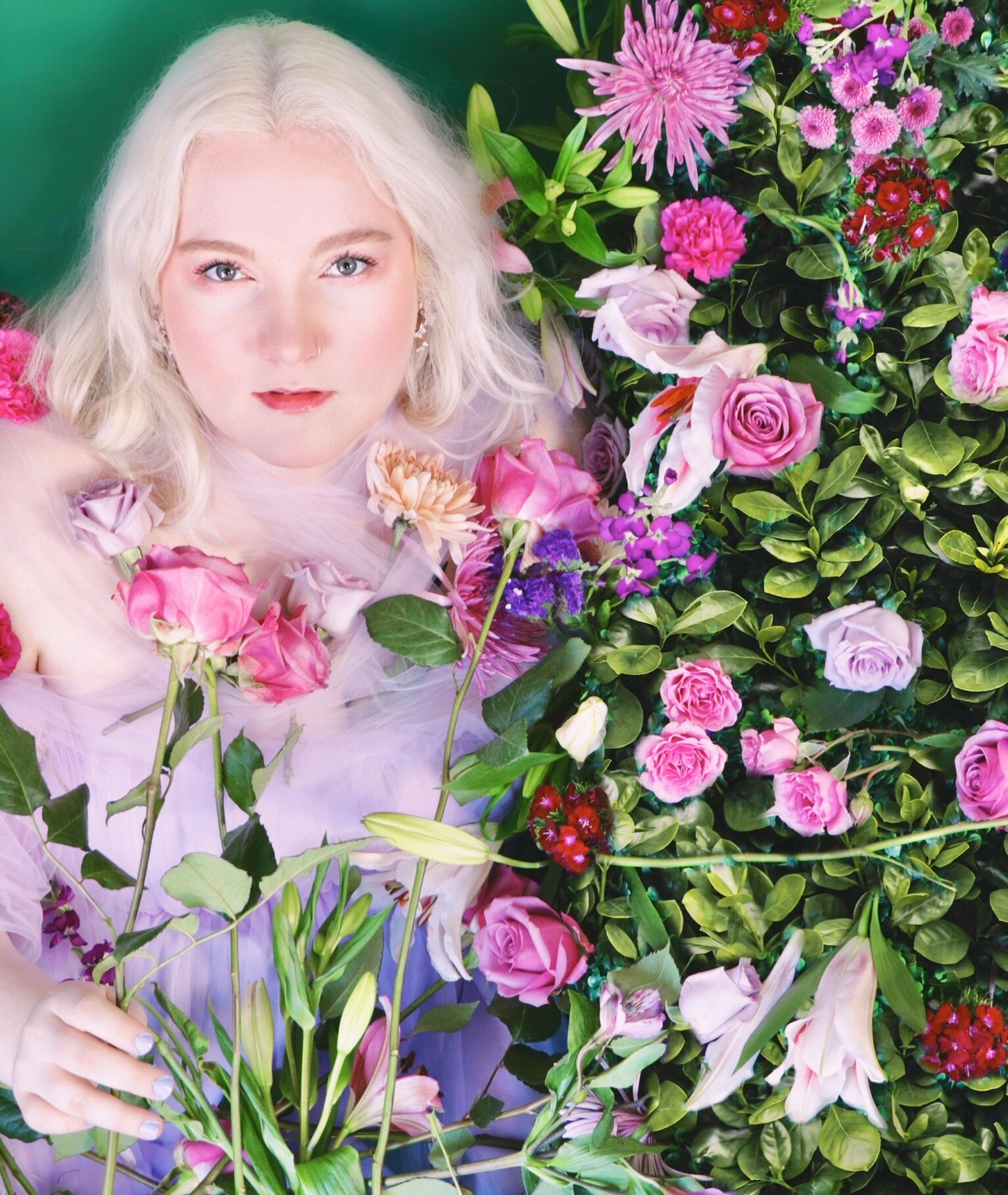 Many people are afraid to follow their dreams, letting their fears consume them. "Wild" is a bright, infectious track narrating the crazy ride of following your heart, and then second-guessing your decisions. You get deemed courageous for your bold actions, but sometimes feel anything but. Can you explain the song's inspiration in more detail?
mine: When I was planning on moving back home from LA, I was living in LA doing music, I hit this point where I was like, I knew something needed to change, something needed to shift. I had the dream of coming up to school here to go to Berklee College of Music, which worked out I'm here now. At the time though, I hadn't even applied yet. I didn't know if I would get in. I knew I needed a change of environment. So I decided I'm going to move back home. It was one of those things that felt the opposite of what it was like moving forward, it felt like almost a step backwards. I was living in Los Angeles, following my dreams, doing music. Why would I move back home? It worked out. It could have not worked out well, but it did. I'm at school, I'm doing what I want to do learning production, which is one of those tools that I think is really necessary for me to get where I want to be as an artist.
They say it is all about how you perceive something. If you look at things in a positive light it breeds more positivity. "Grave" is one of those songs that explores this concept beautifully. What prompted you to view death from such an optimistic lens?
mine: With all my music, I want it to have some level of positivity. I always want there to be some level of hope because there always is hope. That's something that I really try to hold true to in my music.
There is a reflective line in the piece that states, "What if you couldn't die then what would you do next?" If you had the ability to be immortal what do you think your life would look like?
mine: I think that I would just not care so much. It's the thing I'm working on. Doing what I want to do and not worrying so much about what other people think. If you're living forever, that's a long time to be worrying about what other people think. So trying to live like that.
When you give it your all in anything, it can be difficult letting go when it doesn't work out. That doesn't mean there is not something better out there that will allow you to truly shine. I love how "Bloom!" reminds us of this. What advice could you give to others who are struggling to find their path?
mine: Make a mess, try everything, figure it out. I've been viewing life as like a painting, where there's no mistakes, you basically just throw paint on it. Make it crazy, make it wild, and it's all going to turn out and be beautiful in the end. I would just say like, just do it, try things. If it doesn't work out. It doesn't work out. It's okay.
The journey to self-confidence is not always an easy road. It can take sometime but when you get there, there is no better feeling. "H20" captures the blissful euphoria that comes from true self-acceptance with its airy soundscapes and rich, buttery vocals. What has led to the discovery of such authentic self-expression?
mine: It's been a process, I feel like I'm still discovering and still figuring it out. A lot of it goes back to that idea of letting go of what other people think about me. So when I stopped putting that as my top priority, I was actually able to find myself underneath all those layers. That's a lot of where h2o came from. Other people think I'm supposed to be a certain thing, but I don't think that's authentic to me. Well, okay what if I let that go.
Now that you have come into your own, what is the biggest change you have noticed?
mine: It may sound silly but I feel like I've noticed that I like myself. Especially these days, we're seeing a lot of people that are struggling with self-loathing. It's understandable. We're told who we're supposed to be all the time and if you're not leading up to that, it's hard to look at yourself and actually think… I like who I am.
Speaking of gaining self-assurance, who are some confident artists that really inspire you?
mine: There are so many. Taylor Swift, for sure. I think she holds herself so well, especially as a woman in this industry. I really admire the way that she is just doing her, she's being herself. I'm also really inspired by women in the industry and just seeing them accomplish things. Sarah Bareilles too. Making a musical and still having her music, I love it.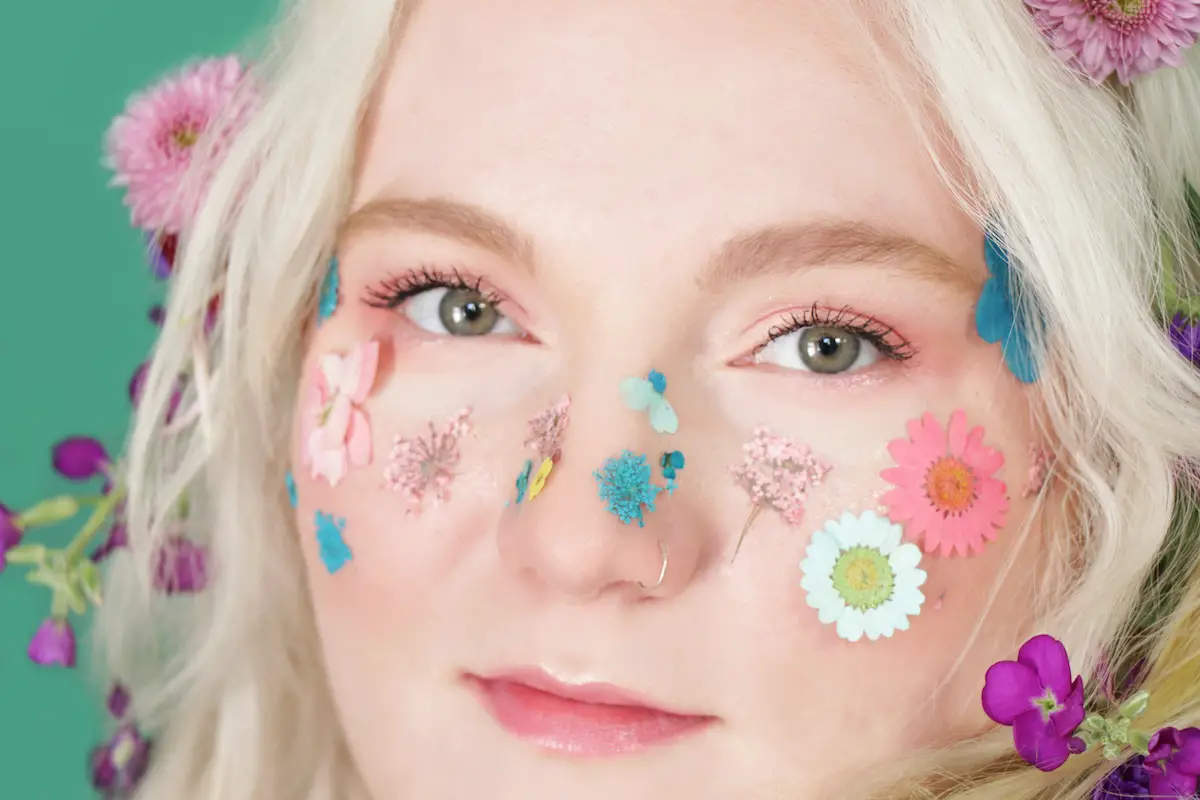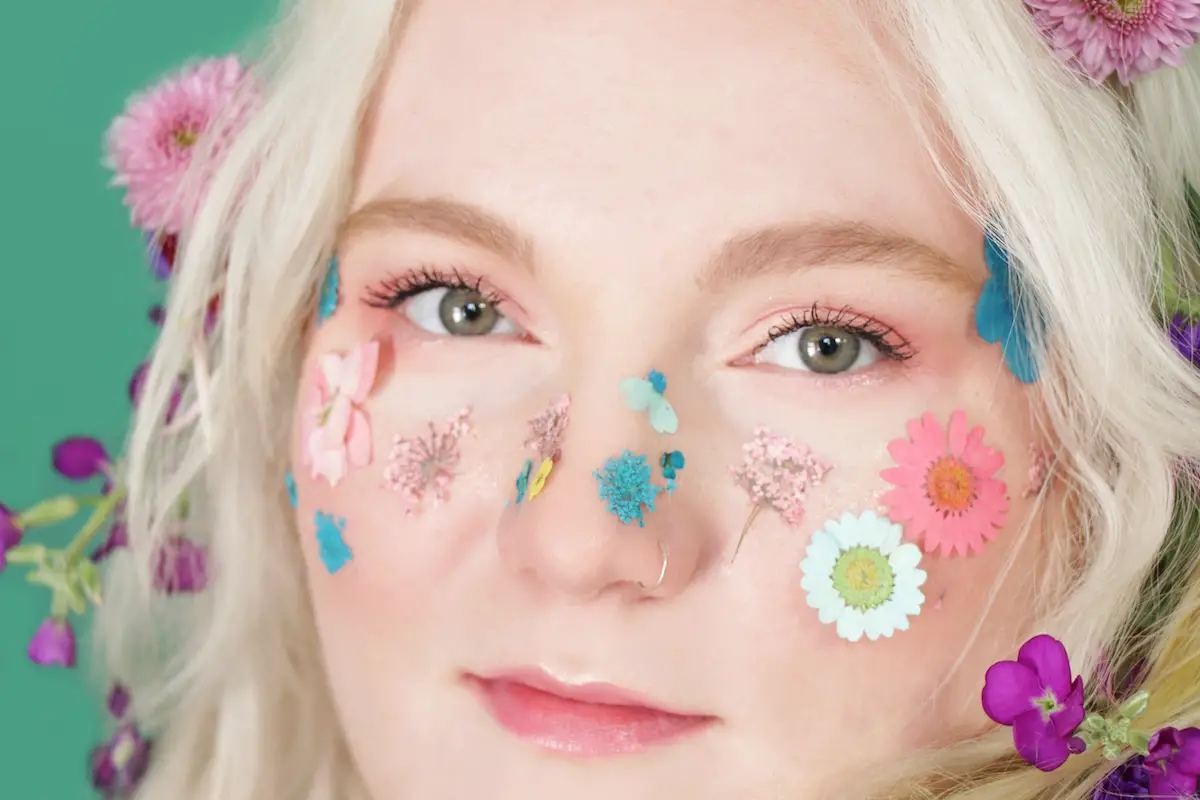 Besides those picks, are their any other artists you enjoy that you can recommend to our readers?
mine: I'm a huge fan of Jon Bellion and Hastings. Trousdale is an amazing girl group. I may be late to the game but I love Odette. Her album Herald is killing me. The production on it is insane. I'm obsessed.
— —
Stream: 'Bloom!' – mine
— — — —
? © Jenny Schuster
:: Stream mine ::
---