Every Friday, Atwood Magazine's staff share what they've been listening to that week – a song, an album, an artist – whatever's been having an impact on them, in the moment.
This week's weekly roundup features music by Abby Holliday, Lera Lynn, Nora Brown, Phoenix, Ann King, Comforts, Pierce the Veil, Glenn Astro & Hulk Hodn, The Moss, & Hunter!
•• •• •• ••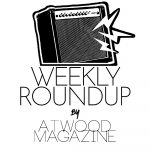 ---
:: "Predictable Life" – Abby Holliday ::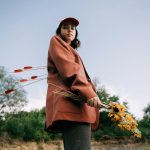 Abby Holliday's new single opens like an over-caffeinated technicolor indie pop explosion, rushing out of the gate with dazzling, dramatic flare before further intensifying over the next three minutes. An exhilarating wash of radiant sonics and anxiety-fueled introspection, "Predictable Life" is a candid, critical, and mildly self-deprecating anthem that rises through the rafters while drowning in a pool of relatable sorrows. Holliday is unleashed and unapologetic, and we couldn't be happier to have her back in the spotlight where she deserves to be.;
24 years old, don't know how to be alone
I've lost all control, forgotten how to handle myself
So I get back in the game
Like I never ever sat the bench all those days
And I fall in love to fill a void
I make a list, I check it twice
I find a boy who looks really nice
It doesn't work, he's not my type
Another day in the predictable life
"I wrote 'Predictable Life' on a dreary day in February 2021," Holliday tells Atwood Magazine. "I was feeling pretty uninspired at the time, but had already made an agreement with myself that I was going to push myself creatively that day… When I wrote 'Predictable Life' I was just in one of those moods where I felt like being blunt and slightly self-deprecating. The huge moment in the song is me just saying, "Everyday is the same, nothing's gonna change" over and over again, which is what I was telling myself in real life. Everything I did felt predictable, like I could look ahead to the next six months or so and know exactly what harmful patterns I'd fall back into, and how I'd attempt to dissociate. It was an endless cycle that felt inevitable. This song has stuck by my side for the past year and a half and has helped me be more honest with myself, which is the goal of my music."
One of Atwood Magazine's artists to watch, Abby Holliday established herself as an up-and-coming indie star with last year's debut album, WHEN WE'RE FAR APART I FALL APART. Praised upon its release as "emotional, raw, and vulnerable," "a resounding gut punch," and "a breathtakingly beautiful dive into the depths of humanity," the record simultaneously introduced the then-24-year-old Nashville-based singer/songwriter and saw her pouring her heart and soul out with a charming blend of indie folk-influenced indie pop wonder. Personally, it remains a staple of my music diet to this day; I listen to the album upwards of once a week or so, and its tracks "Low Pain Tolerance" and "8 Hours" have come to be two of my all-time favorite songs.
So this review might be just a little biased. Nonetheless, "Predictable Life" is a soaring emotional and sonic rollercoaster that instantly sweeps us off our feet. Abby Holliday holds nothing back in this achingly intense upheaval, and while she may not get all the answers she's looking for in this song, she definitely finds some catharsis. We couldn't be happier for her, and we're just as glad to have this fiery, anxious anthem in our lives.
:: "Illusion" – Lera Lynn ::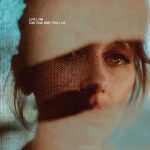 Is it love? Or is it an illusion? The aforementioned queries have, without a doubt, swirled around singer-songwriter Lera Lynn's head; confounding her as she puts her hypothetical feelings of love up on the witness stand for a round of questioning.
Love had seemed more like an idea to Lynn rather than an actual feeling that she could identify with. And now that she might be experiencing it, she has no idea what to do with herself. Lynn's speculation around tentative feelings of love comes poignantly captured within "Illusion," the first track on Lynn's most recent record, Something More Than Love, released July 15. At the top of the song, Lynn anxiously states: "Something unfolding, unbreaking / I'm watching, I'm waiting." After this initial observation, the track bursts into an ethereal symphony, bringing with it cascading synths and a punchy beat that propels the song forward for the next three minutes. All of Lynn's questions flood out of her mind as she sings: "Love, is this love? / Is this illusion taking over me? / Oh, and how would it feel to make it real / Like it was meant to be?"
Lynn's doubts pervade through the track, as she continuously second-guesses her own emotions, refusing to admit that her feelings might be as deeply seated as her intuition is telling her. Lynn's hesitance in confidently professing love is completely understandable — letting someone in always feels like a gamble, and Lynn wants to be completely sure of her feelings before she allows herself to be wholly consumed by the joyous throes of passion. Though, it does not take long for the musician to come to a conclusion, as the track ends with Lynn repeating the phrase "like it was meant to be," coming to terms with the fact that this connection is, indeed, written in the stars.
:: "Jenny Put the Kettle On" – Nora Brown ::
Old-time music carries with it the weight of hundreds of years; tunes that shift and change with the seasons. Common melodies traced from Scotland or West Africa down through Virginia, saturating the Appalachians with something uniquely American, yet preserves the DNA of many peoples. The very definition of popular music, these songs have been preserved because of the rich and simple beauty they contain, but require renewal for each generation.
'Little Nora' Brown first appeared on the radar as a talented 12-year-old Brooklynite, with nimble fingers and amazing knowledge of this musical history. But she's not little anymore. Nora Brown has bubbled to the top of Brooklyn's finest folk musicians after studying under icons like the late Schlomo Pestco, the late Lee Sexton and George Gibson. She plays a somber and resonant version of Virgil Anderson's tune "Jenny Put the Kettle On" as part of her third full-length album "Long Time To Be Gone," released in late August and recorded at the historic St. Ann's Church in Brooklyn Heights
The intricate picking patterns on her fretless banjo compliment her understating singing, inventing a fresh place for these songs in the present day. Brown gives hope to a new generation of folk lovers, proving old-time music can feel just as new and relevant as ever.
:: "Pass the Nirvana" – Pierce the Veil ::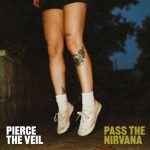 It's been a hot minute (well, closer to six years) since Pierce The Veil's last release, but the San Diego hard-rock icons are finally back and better than ever; to say that it's been a long time coming is an excruciating understatement. Maintaining the band's post-hardcore signature, while mixing in Deftones-esque nu-metal and classic Nirvana grunge, their September 1st single, "Pass the Nirvana," is a killer of a comeback.
On top of being proof of the band's sonic maturation, the track doubles as modern social commentary. "Pass the Nirvana is about the many horrible traumas that the youth of America have endured over the past few years. COVID, no proms, no graduations, an insurrection, school shootings. The list goes on," explains frontman Vic Fuentes. "Their lives have been tossed around like clothes in a dryer, as the tensions within our country have infiltrated our own homes, friends and families. To me, the song represents a euphoric detachment from all of that anxiety and stress and about finding some form of peace or nirvana."
As of today, the trio are officially back on the road for a North American tour in support of I Prevail, alongside Fit For A King and Yours Truly in New Jersey. After leaving multiple cryptic mentions of a fifth studio album in 2021, Pierce The Veil have had fans on the edge of their seats for what seems like ages, and Pass the Nirvana has only ignited more anticipation for what's yet to come– this time, we can only hope that they'll be here to stay for just a while longer.
:: "Insomnia"- The Moss ::
There are many reasons why someone can suffer from sleepless nights. It could be stress, physical pain, mental health conditions etc. Enter indie rockers The Moss and their riveting upbeat treat, "Insomnia." The spirited song is all about that restless feeling, but arising when you are apart from the one you love. With passionate vocals soaring over driving drums and gritty guitars, the infectious track instantly pulls you in. The video is equally as addictive. Illustrating how your heart feels in this type of situation, the visuals have a literal animated heart.
The Hawaiian natives met as teenagers gigging wherever they could in between surfing. Their music embodies the laid-back island vibes with a breezy and blissful quality. Listeners can connect to the sense of serenity their releases so effortlessly exude. Though this latest piece amps things up, it still possesses that relaxed air contrasting the message of intense anxiety.
:: "It comes and goes" – Ann King ::
In an unparalleled ode to authenticity, ANN KING's latest single shines brightly. "It comes and goes" opens up a world of healing; the novelty of childlike wonder; and the blissful harmonies that make ANN KING's music so mesmerizing. Whether it's her soaring vocal energy or delicate melodies that have you enraptured in her sound, "It comes and goes" greets us with undeniable charisma.
With the ambition to reflect the warming inquisitivity felt as a child, her latest single flows with wonder and likening aspiration. ANN KING shares, "I really wanted the bridge to reflect the childlike wonder with which you look at the world as a kid. The hopefulness of your dreams becoming a reality and ending up with a happy ending. It references two of my favorite childhood movies, Mary Poppins & The Sound of Music, but also my favorite song as a kid, "Somewhere over the rainbow."
As the song closes with "Tomorrow will be a brighter day", ANN KING's latest single envelopes with optimism, reminding us that there is in fact a positive eventuality to every scenario. Flowing with hopeful undercurrents, her raw honesty showcases fables of personal growth. ANN KING's lyrical reminiscence that reminds us that there is strength to be found in our own personal journeys. What's not to love about this truly enchanting tune!
:: "Tonight" – Phoenix ft. Ezra Koenig ::
Eighteen-year-old Mitch would have lost his mind over this song: Wolfgang Amadeus Phoenix and Vampire Weekend were (and remain) two of my favorite albums of the late 2000s, each an all-hits, no-misses indie pop record I can (and do) listen to from start to finish. These albums were products of distinctly different worlds: Phoenix's strut and swagger came out of Versailles and Paris, whereas Vampire Weekend's charisma and buoyant bounce reflected the spirit and possibility of New York City. Yet each artist had, in their own way and through their own means, tapped the cultural zeitgeist of the time.
This is the long way of saying that a Phoenix / Ezra Koenig collaboration feels at once entirely unexpected, very long overdue, and a perfect match. Released September 7, "Tonight" is the bustling second single taken off Phoenix's seventh studio album Alpha Zulu, set for release in early November. A strong, driving new wave-y backbeat sets the tone as Phoenix vocalist Thomas Mars pleas for another night out with a special someone: "Could you, could you come tonight?" he starts. "Instead of going under…" What follows is a set of lyrics that take listeners back to our teens and early 20s: Memories of those many long evenings spent hoping the person you'd been texting will show up, in the hopes of making some new memories together, flood the senses as Mars and Koenig find new ways of expressing desire and connection.
Lines like "could it be the way she combs her hair, it must have been the day you lost to care" and "could I be the best to jump ahead, your feet are hurting less with moccasins" are as fun as they are expressive of those emotions you feel in the gut, when you feel like everything just might fall into place.
What if we last till it's dawn like you promised me
Who let the boys spill their entree?
Dinner is served, can't you see we're not opposites
Are you still up thinking of me?
I take all the blame
Is it hard to understand?
When it's all the same
I've played all the games
And lost almost everything
Now I talk to myself and it's quite surprising
Driving, dynamic, and lively, "Tonight" will make you walk a little faster, sing a little louder, and smile a little brighter. The spirited soundtrack to your next night out, it's not only a resounding example of indie pop excellence, but it's also a reminder that great things – songs, collaborations, etc. – come to those who wait.
You're welcome, eighteen-year-old me.
:: Ghosts – Glenn Astro & Hulk Hodn ::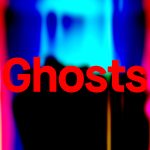 There's something truly euphoric about the recent collaboration between multifaceted producer, Glenn Astro and German underground hip-hop legend, Hulk Hodn. Their new album Ghosts forms a collaborational triumph, elevating their catalog to completely new heights.
Embellishing their repertoire with their multi-dimensional experimentalism, the duo unite in a realm of nostalgia. Electronica oozes throughout each track, creating a melting pot of jubilation. Vibing rhythms and pure contagion infiltrate throughout each tune, in a global collaboration like no other. Astro and Hodn have never been one-dimensional artists, and Ghosts proves exactly why. As they embrace young talent from around the world, their latest album amalgamates with an unparalleled level of ingenuity. Cohesion between creative minds makes for a completely unique listening experience, allowing listeners to devour every last beat.
Their focus single "Sunshine" features UK singer-songwriter Treasure Bloom. In an ode to  elegantly dense songwriting, the track comes to life with solitary chronicles and enriching production. Astro and Hulk don't just explore genres, they create bridges, break boundaries and trailblaze into a new era for electronica. In a euphonious blend of pop, funk and hip-hop, Ghosts paves the way as one of the best examples of musical versatility.
:: "Closer"- Hunter ::
A lot has happened in the last few years. As a result of those hardships we all have are own stresses that plague us. Model, actress and pop singer/songwriter Hunter, encourages us to leave those worries behind with her new release. Her carefree track "Closer" showcases seductive, soulful vocals gliding atop light, airy arrangements. This irresistibly bubbly piece is just what the doctor ordered to cure those end of summer blues. Her video also radiates with the same cheerful vibes. With everything from a cute dog to toned shirtless men, it has everything you need to put a smile on your face.
The Montana born artist emits an intoxicating sound dripping with syrupy soul and jubilant pop. She expresses herself passionately and that palpable energy is pure infection. This latest single has the same charm. Hunter reveals, " the song is inspired by the feeling of driving down the road with the windows down on an easy summer afternoon. I wanted a song that could help my listeners escape what's around us."
:: "Mixed Signals" – Comforts ::
Getting mixed signals from a romantic interest is tough, but there's nothing frustrating about Comforts' latest single: A rousing, spirited alt-rock anthem, "Mixed Signals" rises up out of a messy situation with an infectious beat, charming melodies, and an instantly catchy singalong chorus. Released in late July, the Brighton band's latest effort picks apart the wishy-washy push and pull of a relationship on its last legs, if that. Like a post-mortem therapy session, Comforts explore the tense situation from both parties' perspectives, inevitably highlighting the fractures that arise from miscommunications when we either don't talk at all, or say things that we don't mean.
It was the middle of the night
And I'm waiting for a call from you
It didn't come through
I wasn't looking for a fight
But these words they're splitting me
Right in two
What am I supposed to do
Lying waiting by the phone
But I couldn't reach your number
Left a message at the tone
Girl you know you make me wonder
"'Mixed Signals' is about two close friends going through a pretty bad break up at the time," the band explains. "It was quite toxic and so they'd both be calling each other, not picking up the phone which would result in huge fights! We wrote this song from their perspective, about one long night in particular. I guess there are always two sides to every story."
Comforts' music here is comparable to artists like Catfish & The Bottlemen, Sam Fender, and Young the Giant: Their cinematic indie rock is as ready for a dark n' grungy club, as it is festival stages and arenas. Produced and mixed by Alexander Green (The Cure, Sundara Karma), "Mixed Signals" may dwell in romantic uncertainty from a lyrical perspective, but from the musical lens, it leaves not a doubt in our minds that Comforts are destined for great things.
Whether you're caught in your own romantic entanglement or simply in need of a new favorite song, Comforts' "Mixed Signals" is an easy and instant hit.
And oh she said
I've been waiting up all night for you
Just to call me back
Feel like you're somebody else's
And so she said
I've been waiting up all night for you my love
This is getting tough
— — — —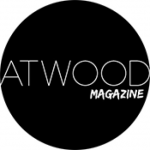 :: Weekly Roundup ::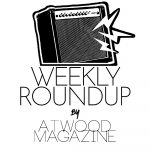 ---
:: This Week's Features ::
---