The Millennial Club manages to make "the post-honeymoon stage of a relationship" sound both challenging and dreamy on the indie group's latest track "Coffee in the Morning."
Listen: "Coffee in the Morning" – The Millennial Club
---
Who doesn't love to gently ease into their day with some soothing and senses-pleasing pop music? The Millennial Club just may be the band for you under said circumstances. Their sleepy dream-pop records really do have the same effect as casually sipping "Coffee in the Morning"— which also happens to be the name of their recently released single.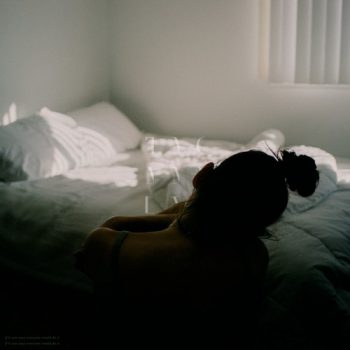 Such chillax music fittingly originates from quite a calm environment: the sunny beaches of Southern California. It was around here that lead singer Andres Owens, bassist Jared Ortiz, guitarist/saxophonist Jake Stevenson, and drummer Tyler Kamei all grew up together. They have all been friends since middle school and performed jazz together while attending La Habra High School in Orange County. In 2016, shortly after graduation, they formed a group called The Millennial Club and resolved to explore genres beyond their beloved jazz— indie-pop, synth-pop, and R&B among them.
The results were manifested in last year's debut EP, She's So Insane. The six-song set established what sounds the band had settled on after years of experimenting across different styles. Songs like "MI" threw in saxophone rifts stemming from these jazz heads' early years onto the tapestry of dream-pop that represented their latest musical focus. The EP also offered an introspective glimpse into some of the members' personal experiences—as was hinted to by song titles such as "Love is so Hard!"
"It's an extremely honest collection of songs," according to the band. "Our journey as musicians has been captured in these tracks." The same journey continues with "Coffee in the Morning," the most recent track that The Millennial Club has released this year in preparation for their planned 2020 sophomore album.
The song features a similar dreamy beat as some of their earlier work, including "Give It Up" and "Some Things Never Change" (the latter of which was made into a compelling short film by some of their Los Angeles colleagues). In terms of songwriting, the new single carries on the group's dedication to "emotive, thoughtful lyricism fueled by the uncertainties of love, broken hearts, and the beauty found in small, intimate moments often overlooked in today's age."
"Coffee in the Morning" starts out with tingling and gradually picks up, like sunshine pouring bit-by-bit through the window in the early hours of the morning. Just as one must emerge from their dreams at such a moment and confront the realities of the day, so too must the protagonist in this song wake up to a new and less euphoric state of mind. "She says, 'Baby, do you have to go?" sings Owens, accompanied by fellow indie singer Tori Romo, who also paired up with the band on "If You Stay."
As with much of the band's previous material, lead singer and lyricist Owens drew upon his personal experience to construct what he calls "the post-honeymoon stage of a relationship," one in which both members start to wonder whether the commitment they were hoping for is real. "'Coffee In The Morning' is the stage of my life where I was deeply contemplating the struggle of love," he said in an interview. "Basically, I was constantly asking myself: 'When is it worth it to go through that?' — that's in essence what the song's about; struggling through love when you feel you've found the right person."
It's a tricky and painful topic, but it also comes with the apparent assurance that both Owens and Romo are up for the challenge. After all, "if it was easy, then everyone would do it," they explain. This positive attitude, combined with an alluring and soothing-to-the-senses instrumental, allows the song to be easily consumed in spite of the conflicting dilemma within its premise.
"Coffee in the Morning" is a greatly enjoyable track that demonstrates that The Millennial Club has now mastered the sounds they set out to conquer after consciously making the shift from jazz to dream-pop. Here's hoping that the hardships of that "post-honeymoon stage" wind up being fully resolved for this talented quartet.
Listen: "Coffee in the Morning" – The Millennial Club
— —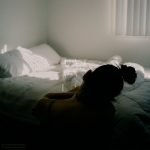 ? © 2019
:: Today's Song(s) ::
:: Stream The Millennial Club ::