Brasko's sultry new single "Lipstick Stains" captures the ultimate sex appeal we crave from a funky, vintage song.
Stream: "Lipstick Stains" – Brasko
[soundcloud url="https://api.soundcloud.com/tracks/611336565?secret_token=s-rALRZ" params="color=ff5500&auto_play=true&visual=true&hide_related=false&show_comments=true&show_user=true&show_reposts=false" width="100%" height="300″ iframe="true" /]
---
There's something about a funky-sounding song that immediately makes the listener feel sexy. Whether it's the sonics, the vocals, the melodies, or some intertwined combination, the listener is quickly hooked on the music's sex appeal.
This appeal and attraction is quickly found and adored in glam pop artist Brasko's new single, "Lipstick Stains" featuring Saint Pressure (independently released May 1, 2019). In his aesthetic and single, the Nashville-based musician captures an off-pop, vintage appeal that leaves the listener craving more.
Already something of a rising star through his previous three singles "TMYLM," "Static," and "Take Me," Brasko has again proved himself one to remember with "Lipstick Stains." The hypnotizing lead single off his debut album, SEXDREAMSUPERSTAR, sets the stage for the forthcoming record: The concept album is supposedly set in a hotel room overflowing with sex, with "private affairs on full display." Brasko's combination of pop, funk, and edge has appealed to audiences throughout Music City, as he has been selling out venues with all of his recent performances.
"Lipstick Stains" opens with Brasko's seductive moans, explicitly diving right into the sexual innuendos to come throughout the song.
These moans come accompanied with an electronic beat, perfectly capturing the sex appeal of a funky, jazzy bop. About "Lipstick Stains," Brasko said he was aiming for "a song that moves any size room; four-on-the-floor groove, dark for the goth kids and catchy for the preppy kids, with a dash of in-your-face lyrics."
Dark for the goth kids and catchy for the preppy kids, with a dash of in-your-face lyrics.
The sexy vibe throughout "Lipstick Stains" is elevated by Brasko's creamy vocals, adding to that sweet appeal and the mystery going on inside the hotel room. Immediately he sings, "I ain't gonna leave, without your lipstick stains on me." So begins an enchanting journey of private delights and carnal, evocative intimacies. The catchy tune, relatable lyrics, and continued funky edge perfectly capture Brasko's intent – making us all feel sexy as we listen.
"Lipstick Stains" is available to stream now; give Brasko a listen, and stay tuned for more off his debut album, SEXDREAMSUPERSTAR!
Stream: "Lipstick Stains" – Brasko
[soundcloud url="https://api.soundcloud.com/tracks/611336565?secret_token=s-rALRZ" params="color=ff5500&auto_play=false&visual=true&hide_related=false&show_comments=true&show_user=true&show_reposts=false" width="100%" height="300″ iframe="true" /]

— — — —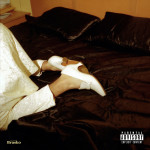 ? © Zachary Gray
:: Stream Brasko ::