Marika Hackman's concert at Philadelphia's Boot & Saddle is a night for rock, celebration of women, confidence, and maybe a few quiet sobs.
— —
Marika Hackman starts her show alone, introducing the audience to the rest of the evening the same way she introduces listeners to her latest album, Any Human Friend: "wanderlust". In a move that harkens back to Hackman's folk-tinged past but merges it with the unabashed rockstar Hackman is today, she stands onstage with an electric guitar – not acoustic, as on the recorded version – and allows the song and the quiet to fill the room. Everyone's attention is now on Hackman.
As "wanderlust" fades out, Girl Friday – Hackman's openers who are also serving as her backing band on tour – make their way to the stage and, much like on Any Human Friend, "wanderlust" fades into the explosion of energy that is "the one". She then returns to her sophomore album, I'm Not Your Man, with "My Lover Cindy" and "Time's Been Reckless". Hackman and Girl Friday have great chemistry, and they're so in-sync that it looks like they've been playing together for definitely longer than a handful of tour dates. Girl Friday add the group energy that emanates so brilliantly from most I'm Not Your Man takes and tackle the scene-stealing background vocals like "she's such an attention whore" well.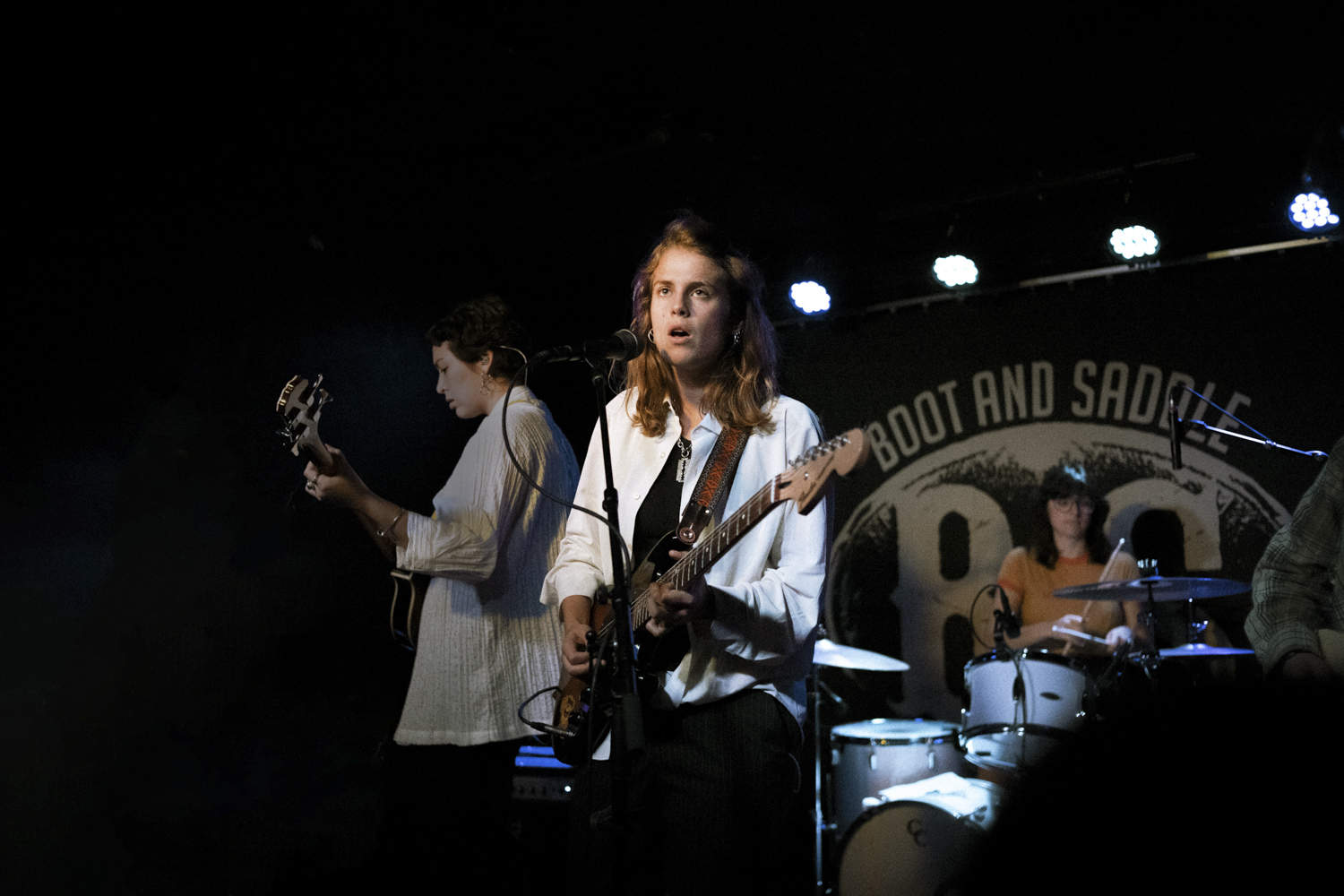 As soon as "i'm not where you are" begins, it's clear that Hackman is at her best and her happiest when she can just rock out for a little over three minutes. She smiles jokingly with all other band members onstage, oozes coolness when she sings, sounds absolutely fantastic when she doubles over, hair over her face, to play an infectious guitar solo. This is an artist who's clearly doing what she's always wanted to do and loves every second of it – it s a joy to watch.
Halfway through the set Girl Friday leave the stage and Hackman is alone with her electric guitar again. The room goes quiet and the energy settles down, while she announces it's time for the sad bit of the show. "Ophelia", from Hackman's debut album We Slept at Last starts it off, followed by "Cigarette", off I'm Not Your Man. To finish it off, Hackman performs a sublime cover of Elliott Smith's "Between the Bars" – it's so beautiful and works so well that it's hard to believe this song is not Hackman's own.
Girl Friday trickle onto the stage again, and the third act of the show begins. Somehow, "conventional ride" and "blow" sound even better, louder, and more fun live than they do on the record. "hand solo" was made for the stage, and the live version of the song is so great, so bold, so sure of itself, that it's hard to do the experience justice with words. In a night that's basically made of high points, this was the highlight. To close, Hackman plays "Boyfriend" – the delightful lead single off I'm Not Your Man – and follows it with "Blahblahblah", a more toned down meditation on technology and society.
A night at a Marika Hackman concert is a night where music takes centre stage. From the quietest to the loudest moments, everything fits and sounds wonderful. It's also a night of confidence, celebration of women, and maybe for a few quiet sobs. Mostly, it's a night to watch an artist at the height of her powers show you everything she's capable of doing, and have the absolute best time while doing so.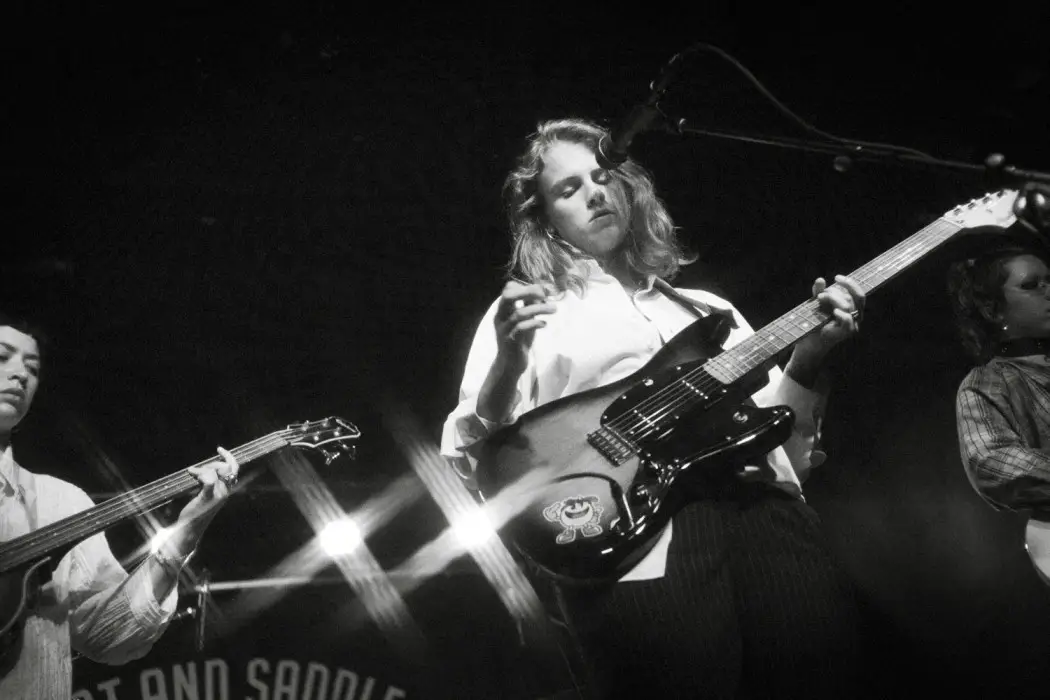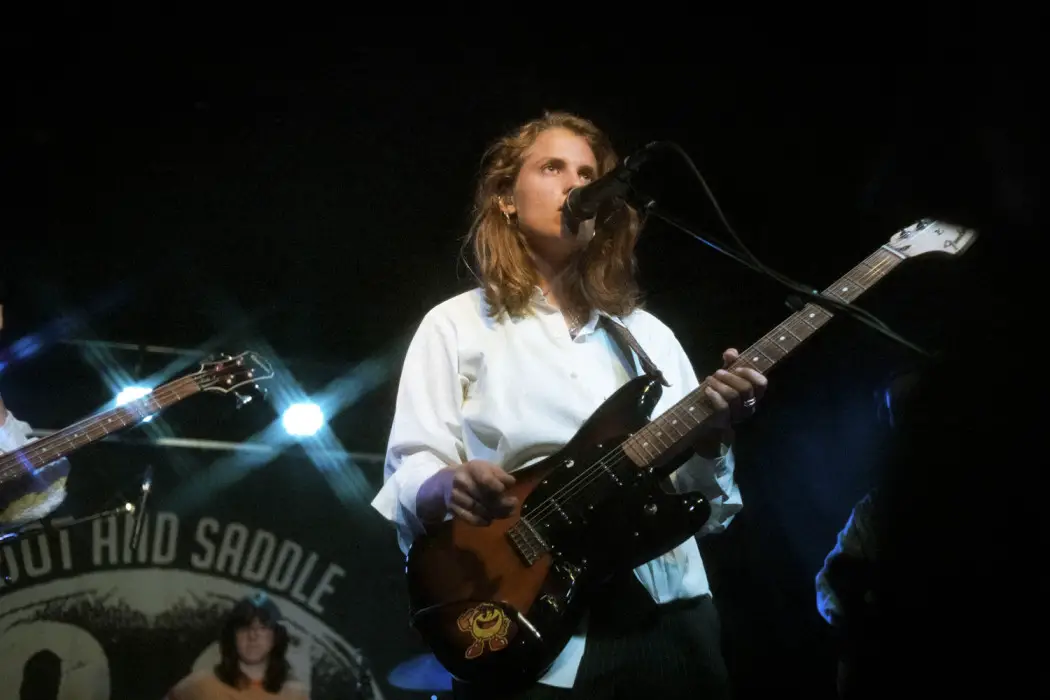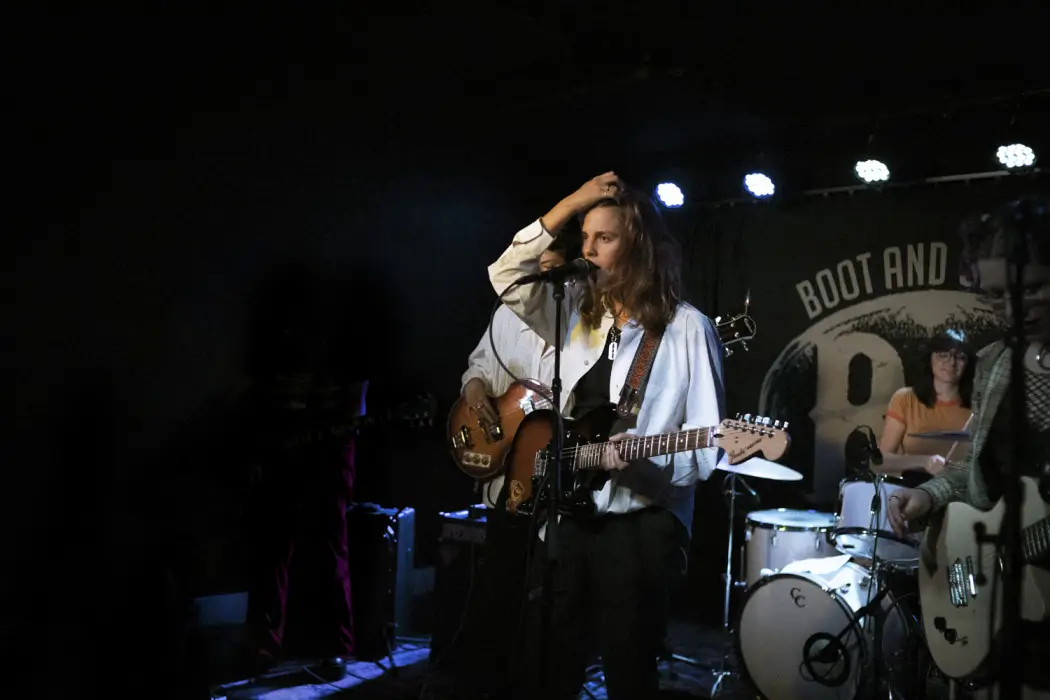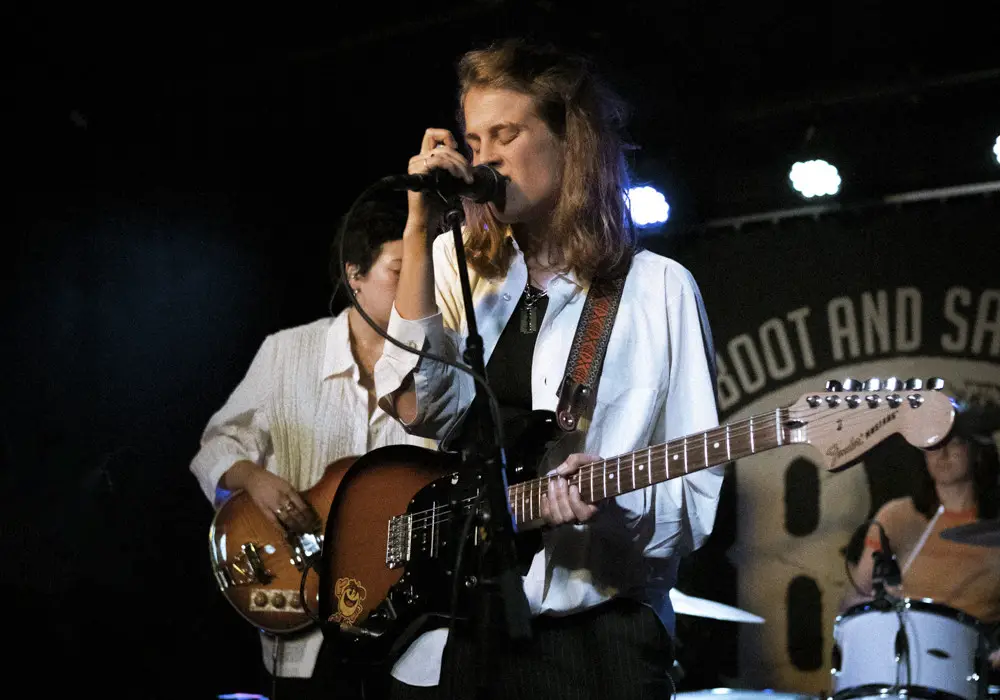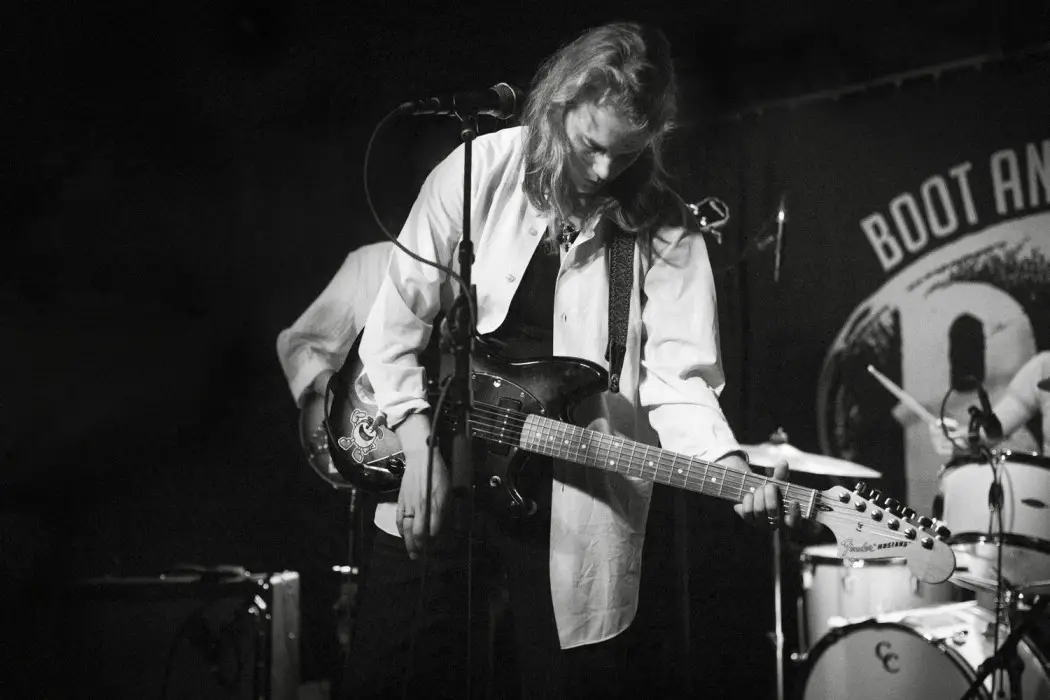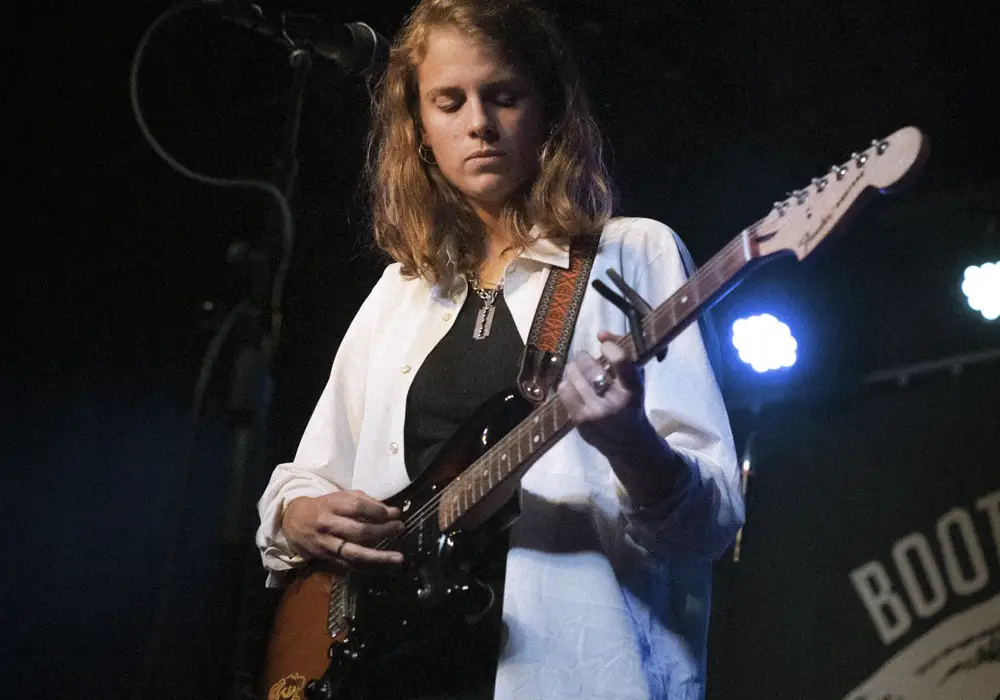 — —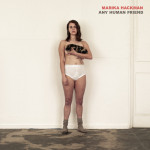 ?© Nicole Almeida
:: Marika Hackman Tour 2019 ::
:: Stream Marika Hackman ::