Dublin group Inhaler deliver yet another effortless hit in "Ice Cream Sundae," proving themselves fluent in the art of indie pop and further establishing themselves as one of Ireland's most promising young acts.

Stream: "Ice Cream Sundae" – Inhaler
---
Dublin four-piece Inhaler have delivered an indie anthem that feels smart, effortless and far beyond their years. Released September 5, 2019 via Polydor Records, "Ice Cream Sundae" exudes the youthful ambition of a band teeming with talent and ready to explode onto the music scene; a shimmering indie-rock anthem with a sense of melancholia lurking beneath its gleaming exterior.
I'm in the pursuit of happiness
I'm gonna get it, I'm gonna get it
But the hours are getting longer
I'm gonna get it, I'm gonna get it
Easy, I'm backward, going nine to ten
I'm gonna get it, I'm gonna get it
But the feeling's getting stronger
I'm gonna get it, I'm gonna get it
Inhaler perform with the fearless confidence of a band with an impressive fanbase to cushion any falls. Since their first single in 2018, Inhaler have established a rapidly expanding diehard fanbase. There's a comfort in the mass support of these young Dublin rockers that seeps into their music. It drains the creative process of any fear and apprehensions, allowing the creativity to flow freely into the track. The result is something you might expect to feature on the second or third album of any other band, let alone the third single.
"It's about loss and gain," singer Elijah Hewson (son of Paul David Hewson, better known by his stage name Bono) says of the new song. "I like writing about normal teenage experiences that everybody can relate to. I'm just trying to write about the joy of being alive, being a teenager, and the bad things that can come with that."
Easy as an ice cream sundae
Slipping outta your hand into the dirt
Easy as an ice cream sundae
Every dancer gets a little hurt
Produced by Antony Genn, 'Ice Cream Sundae' is the band's third single, following on from the atmospheric pop of 'My Honest Face' and the expansive epic 'It Won't Always Be Like This.' Hewson (vocals, guitar), Josh Jenkinson (guitar), Robert Keating (bass) and Ryan McMahon (drums) formed in school in Dublin and quickly set about writing tracks that pulled their influences – ranging from The Stone Roses, Joy Division, Depeche Mode, Interpol, The Cure and more – together and twisted them into a sound of their own.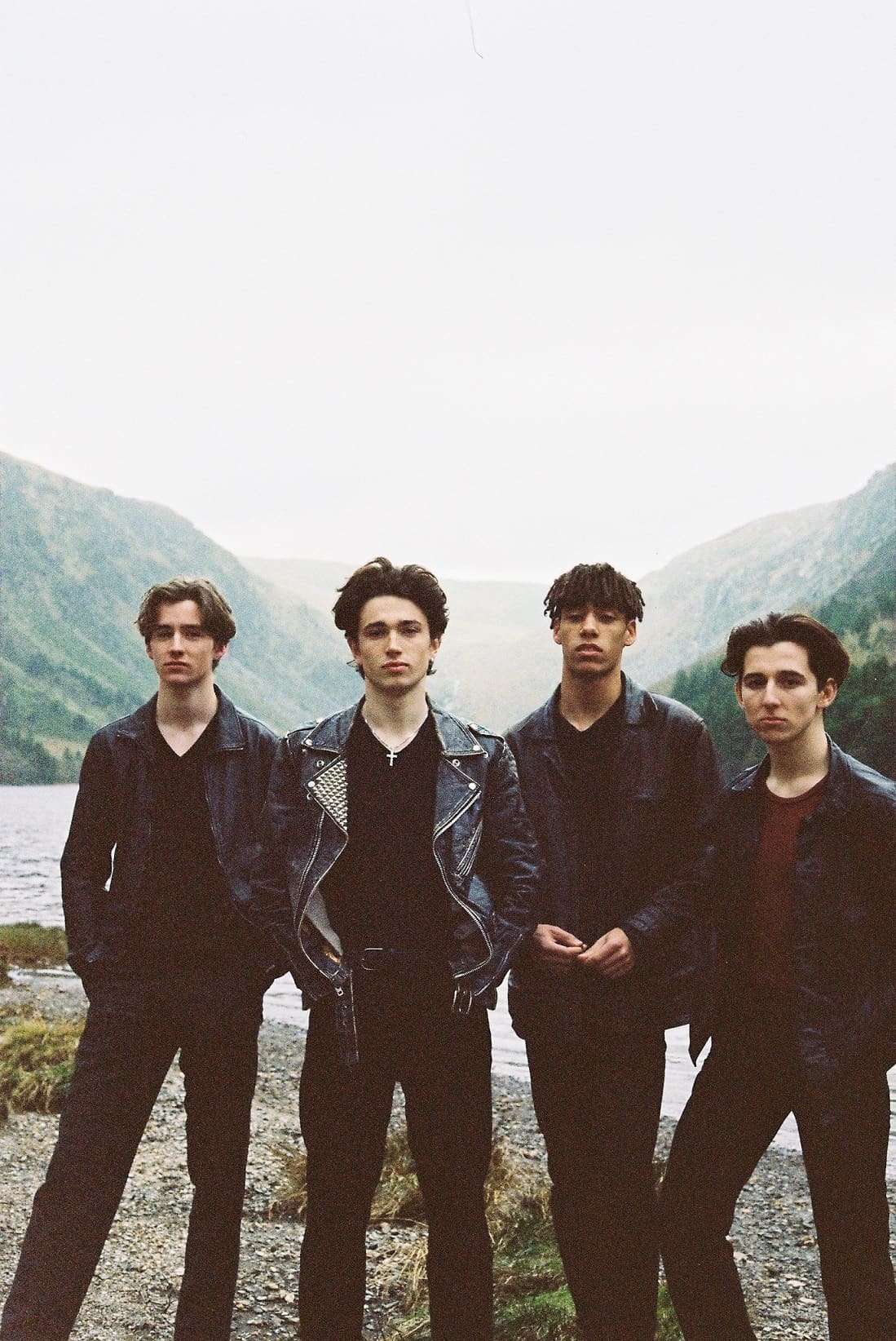 The "Ice Cream Sundae" accompanying video contributes heavily to this brand of mature innocence. The quirky music video features an amber-lit casino setting, that echoes the aesthetic of their indie counterparts; 1975, The Killers and Arctic Monkeys. Inhaler take centrestage with Hewson crooning this lament to the teenage experience whilst wearing suits too big for them and performing to a casino they're not old enough to be in.
The variety of genres and character featured across these three debut singles see Inhaler refining their sound and shaping their identity as a group. Whilst previous releases possessed a more indie-rock quality, one not too dissimilar to U2's earlier releases, 'Ice Cream Sundae' veers more towards the infectious melodies found in Eighties pop. Simple, synth-filled and incredibly catchy.
— —
Stream: "Ice Cream Sundae" – Inhaler
— — — —
? © 2019
:: Today's Song(s) ::
---
:: Stream Inhaler ::