Milky Day tells Atwood Magazine about changing his life path to music, wanting to be genre-fluid, and how he turned his personal struggles into his upcoming EP.
Stream: "Losing My Grip" – Milky Day
---
Korean-New Zealander Milky Day is a singer, songwriter and producer. Leaving his math major at Amherst College behind, he decided to pursue music right before the pandemic hit. Now residing in Australia, Milky traveled to New York City to film the music video of "Losing My Grip" in collaboration with the creative collective Soulace. He is one to watch in the R&B scene, but talks about his desire to pursue different sounds and to never box himself in.  This track is a new triumph for Milky, straying slightly away from the sound his fans are typically used to.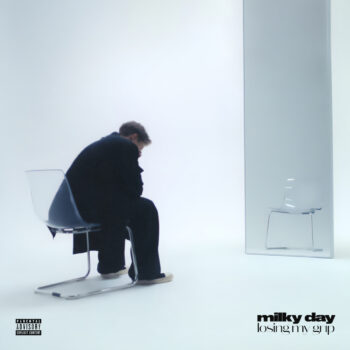 Oh, I can't fall asleep at night
Oh, I'm wrestling with my sins and lies
Oh, I can't fall asleep at night
Oh, I'll try to set my fears aside
"Losing My Grip" tells the intricate story of losing grasp of yourself and allowing the worst parts of you to take over.
Highlighting the courageous act of bringing yourself out of a dark place. Milky wrote this song based on his own personal experience, which brings out the raw emotion in the track. The song features a haunting bassline overlaid with his soft vocals. With over 47 million streams on Spotify alone, prior to this release, Milky is making waves in the music scene while just starting his career.
This song is the first taste of his upcoming, five-track EP. "Losing My Grip" is available on all streaming platforms and the music video is out now. Milky Day walks us through the process of the EP's creation and talks about his start to music.
— —
Stream: "Losing My Grip" – Milky Day
A CONVERSATION WITH MILKY DAY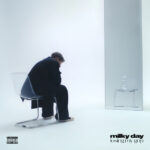 Atwood Magazine: First and foremost, can you do a little intro for our readers that may be new to you?
Milky Day: I'm Milky Day, I am a producer and songwriter based in Sydney. I was actually born and raised in New Zealand, before moving to the U.S. for college. I started pursuing music full time around last year under Unbound Entertainment as my management team. And I'm really happy to be here and answering your questions!
What can you tell me about the creation of your latest release "Losing My Grip" and what the creative process was like?
Milky Day: For a little bit of context, this is part of a five song EP and "Losing My Grip" is actually the middle song. My EP touches on concepts of mental health issues, struggling with finding direction in your life, and the fight to overcome your inner demons. "Losing My Grip" being the middle song, it's kind of like amidst all of that and it represents the point in which you try to overcome your fears and demons, but you're unable to so you reach a point where feel like you're losing grasp of reality and you're not really sure of yourself. I really wanted to portray that raw emotion to the listener.
In terms of the creative process, something interesting I wanted to mention is that I tried something new this time. In order to make the songs flow seamlessly, one after the other, I took the last few bars of the first song and then used that as inspiration to write the second song. Then I used the last few measures of that song to write the next one and so on. So, that was a very interesting process that ended up working really well for me. That's how I created the flow of this story and narrative.
Why did you choose this song as the first taste of your upcoming EP?
Milky Day: The reason I wanted to show this song in particular was because I had the opportunity to work with the creative collective based in New York called Soulace, to work on a music video project. This was the song the director resonated with the most and also is one of my personal favorites. It's also probably the most emotional song as well [on the EP]. So, that's why I wanted to showcase this track. We actually released the music video [on July 25th] and I really wanted to emphasize the emotion. Mostly, my love for multimedia projects pushed me to release this one first.
How important is it to you for your sound to be accompanied by visuals when it comes to creating a project?
Milky Day: It's extremely important for me. Something that I realized is while I spent the last few years trying to work on my craft and update my sound, I reached a point where I got a pretty good grasp on my own production and songwriting skills, and the next step is adding visuals to it. The reason why I find it so important is because sometimes there are songs that other artists release and I listen to it on its own, I think "hmm this is an okay song" or "hmm this is a really good song but I want to know what it's really about." Then I watch the music video for it and I end up falling in love with the song cause I see it and feel like I see the artist's vision. From that, I really understood how impactful it is to have visuals pair the audio.
You were originally studying math and decided in college that you wanted to pursue music, what was the driving factor for that change?
Milky Day: I actually was studying both math and music as a double major. So, I guess music was always in the back of my mind and something I was interested in. Going into college, I feel like the people around me, like my parents, expected to go down a more traditional path. That you go to college and study something "important" and then when you graduate you get a job. Probably even enter one of the fields like law or medicine or engineering or something like that. But because Covid happened, I had a time of self-reflection to think about my values and what I want in life. I just realized that working a day job isn't the best fit for me. And that time allowed me to think about how much I love music. That time period was when I took the leap of faith cause I thought there's limited time and I'm still young. So, it's the best time to take risks and from there I decided to pursue music.
Your career started right around the time Covid hit, which must've been a huge challenge in itself. How did you push through that type of adversity and what kept you going?
Milky Day: I started music a bit before Covid and to be really honest with you, I didn't get through Covid that well. I did end up taking a little bit of a break from music. At the beginning of Covid, I was like this is an opportunity for me to really work on my music and I was releasing a lot of songs. But I think I got burned out and because I wasn't able to go out and meet people or travel, I wasn't feeling very inspired. I started losing a lot of my inspiration, so I actually took a year break from music to recollect myself and reevaluate my goals. It wasn't until Covid started dying down, when I started catching up with my friends and family, that I got back into music. I think what I went through, highlights the importance of staying motivated and gave me new things to write about. But I am really glad that I am back on track!
Since you are fairly new in music, how would you self-describe your sound to a new listener?
Milky Day: I think people generally say my music sounds really chill. It's probably related to my personality as well. I like to think I am pretty laid back. I am from New Zealand and I think we have a really laid back culture. I also hear a lot of people saying that my songs sound dreamy, mellow or nostalgic. But with that being said, these next few projects are a little bit different in color. It's a little bit darker and touches on more vulnerable topics. I'm keen to expand my sound and share what I am capable of.
One of the things that interested me most in your story is that you are Korean but grew up in New Zealand and now you live in Sydney. How do you think the two cultures merge within your artistry?
Milky Day: In terms of my sound, I feel like I listen to a lot of Western and Korean music. I am ethnically Korean, but I grew up in New Zealand. So I kind of draw inspiration from both Eastern and Western sounds. There was a point where I was really into KR&B and so you may hear some of that in my earlier sounds. More recently I've been really into western R&B music, so I've been pulling more from that for inspiration. Something that I did notice is that, because of my background of being Asian but growing up in a foreign country, I connect with a lot of artists with a similar background as me. You'll notice that a lot of my collaborations are Asian artists that grew up abroad. I feel like when you meet other Asians that grow up abroad, you have a mutual understanding of how we grew up so it makes it really easy to collaborate.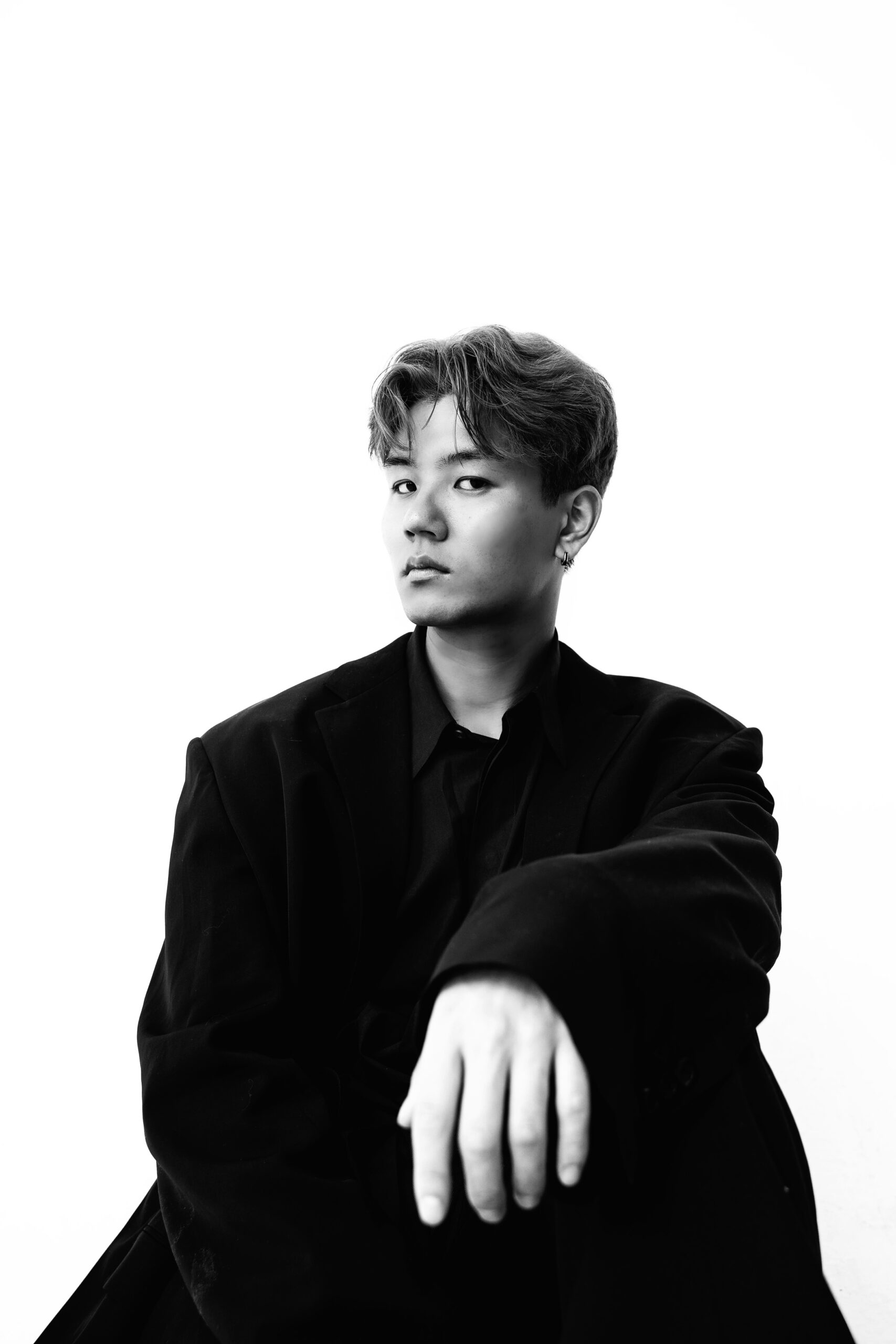 Speaking of a multitude of things building up your music, from my deep dive into your music, your sound can be pretty genre-fluid; taking in aspects of lofi beats, indie pop and R&B. How important is it for you to not box yourself in? And especially with you talking about your shift in sound, do you have a genre that you gravitate towards the most?
Milky Day: I actually find it really important to not box myself into a certain genre or sound. It's really funny that you mention that, cause I do feel the pressure to try and hone into a specific sound at times. I think partially because some of my fans have an expectation, thinking like "oh I like this chill, mellow Milky Day sound."
I have kind of actively been trying to breakaway from that, because I really want to explore different sounds. I don't want to limit myself stylistically and I, myself, have a pretty wide taste in music as well. Even though my music is pretty chill and might be categorized as lofi R&B, recently I have been exploring EDM and house music. My upcoming EP as well you'll hear some house drops as well. I just think it's important for me to keep pushing myself and try things I don't usually try.
What are a few songs or artists that are on heavy rotation on your playlist currently?
Milky Day: Oh that's hard. There's a lot of songs. I actually would love to share with you my [On Repeat] Spotify Playlist. But I have recently discovered this artist named Karri. It's like American R&B. Fiji Blue has some really chill house music. I'm always a fan of Bryson Tiller, Alina Baraz, and Frank Ocean. But I think the playlist will show what I listen to the best, and you can share it with [Atwood readers].
Out of all your musical inspirations, if you could show any one of them your music and ask for their constructive thoughts and advice, who would you choose?
Milky Day: That's an even harder question. I'm thinking maybe, there's this producer called Lophiile. I really like his style of producing and I draw a lot of inspiration from him. He often streams on Twitch and puts up tutorial videos on Youtube. I find it really helpful. He is actually a producer for Alina Baraz, who I mentioned earlier. So I would love to work with him because I'm not just a singer and songwriter, I also produce my own music. So I think it helps when I work with other producers. I feel like we're on the same wavelength more, so I think someone like Lophiile would be awesome to work with.
Finally, anything else you can tease about your upcoming EP?
Milky Day: I feel like I did tease a few things here and there during our interview today. To kind of summarize the story the EP tells, it starts off with the recognition of negative thoughts and struggles. Then it moves on with remedies on how you try to escape those demons. And in the third song, which is "Losing My Grip," it's you fully falling into those temptations and those demons. They kind of overtake you and your mind. And then comes a metaphorical death, cause these demons have fully hijacked my body and I lost all control. There's sort of a death inside me that happens. The final song is the resolution, where after completely facing those demons, I come to terms with them and start to see everything in a different light. It overall has a positive message and can provide a source of reassurance and comfort for people.
One other thing I'll mention about the EP is that there's a feature. Which I guess I can name drop him! His name is Sway Bleu. He's a good friend of mine, a very talented artist and is a member of Soulace. I'm super hyped about this track. We've worked together in the past, but this is the first time in a few years, so I'm stoked to show people.
** **
Milky Day is an up-and-coming artist you will want to add to your everyday playlist.
Under his new management, Unbound Entertainment, he is taking his music to the stage. Milky Day will be performing in Thailand at the Simple K Festival on August 26th and on October 8th at 1MX Sydney. Tickets are available for purchase now.
— —
Stream: "Losing My Grip" – Milky Day
— — — —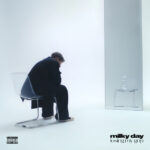 © courtesy of the artist
:: Stream Milky Day ::
---