Every Friday, Atwood Magazine's staff share what they've been listening to that week – a song, an album, an artist – whatever's been having an impact on them, in the moment.
This week's weekly roundup features music by Jordan Dennis, Gallipoli, Monkey Knife Fight, GANZ, Someone Anyone, Chat Pile, Thomas Dollbaum, Jillian Lake, Polartropica, Eminem, & Soran!
•• •• •• ••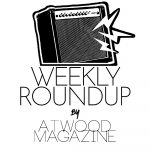 :: "Egyptian Lover" – Jordan Dennis ::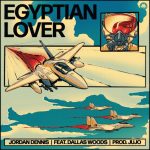 "I'm ready to go up, I don't wanna come back down again," Jordan Dennis raps in his latest single. Take those words to heart: Like the best self-fulfilling prophecies, "Egyptian Lover" delivers to its listeners a level of euphoria and feel-good charm for all. Featuring rapper Dallas Woods and producer JUJO, the first release of the year for Melbourne rapper Jordan Dennis is an infectious, inspired reverie celebrating the intimate warmth of physical and emotional connection.
Two sides, why you playin' with the kid?
I'm the head, shake your tail like I'm payin' for this shit
Throw it back in my lap, damn, shawty thick
But you know like it better when we stayin' intellectual
Big words but I keep it pretty simple
Right there where you touchin'
Oh, you know lingo
All night long, by me, I see
you know how the end go
"The track was written with the thought that we couldn't wait to get out of lockdown, to socialise and to be with people," Dennis tells Atwood Magazine. "In a way that that reality was almost a distant fantasy, we might as well have been flying jet planes through Egypt….. wait… Dallas, JUJO and myself managed to create an amazing body of work when we did find those moments we could get together, of which this is the first to be released."
With a vivid, propulsive backbeat and surging melodies, "Egyptian Lover" churns with its own inner heat from start to finish. It's an exhilarating, expressive upheaval, and while we soak in the positive energies of this song, we do so knowing there's that much more great Jordan Dennis music to come.
:: On Vodno – Gallipoli ::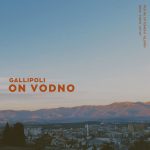 Wistful indie/alternative duo Gallipoli warm hearts with the fuzzy vibes of On Vodno. The debut EP's soft sound radiates with a captivating, cinematic feel. Each song off the 4-track release is equally striking with masterful storytelling and tender vocals. A prime example of that detailed narration is in the track "Blurry Mess". The piece focuses on the complicated parts of a relationship that are not often talked about. Sometimes a couple's energies can be off and that turmoil create cause mistrust and doubt. This idea is beautifully expressed in this soul-stirring song. "Poets" is another EP standout with gentle guitar and impassioned vocals. The offering is a profound ode to generation and war.
Gallipoli are known for possessing a light sound reminiscent of Bon Iver. Consisting of Aman Sheriff and Lucas McCone, the pair take influence from their multi-cultural roots. From their family history, they have crafted music that truly pays homage to their unique upbringing. The delicate duo is named after the famous WW1 'Battle of Gallipoli'. Their EP title, On Vodno, comes from the name of the mountain they lived on during lockdown.
:: A Reason to Fight – Monkey Knife Fight ::
This past Halloween, I caught Monkey Knife Fight when I attended the Haunted Happenings festival in Salem, Massachusetts. On a day full of many exotic festivities and costumes, these guys stood out with their eclectic outfits– Bane, Ash Ketchum, and the Skeleton Man in a Top Hat, among others– and their highly amusing rock-rap set. Included was a hilarious, Halloween-themed take on Ludacris ("Move, WITCH, get out the way!") and a solid interpretation of Maroon 5's "Harder to Breathe." Plus, I enjoyed a thorough range of the crew's original songs – five of which are included on their recently-released EP, A Reason to Fight.
On most of these tracks, these Bay State natives take a Linkin Park-style approach by combining raging rock instrumentals with some energetic rapping, the latter provided by a guest MC named "BOS the Rapper." The song "Eyes On U" was the one in which that formula made the biggest impact on me when I saw them back in Salem, and that remained the case on the recorded version of the music. Yet MKF continue to impress on "Back Outside" (on which the lead singer breaks unexpectedly into some lively Spanish singing midway through), "Drag Me Down," and more. The one exception to this approach– "Pressure," which lays some spoken word commentary atop a jazzy beat– is every bit as effective.
Even though the Salem Halloween Party is long over, Monkey Knife Fight remain spooky good. Fans of great indie rock have every reason to check out A Reason to Fight.
:: "If I Could Be Loved" – GANZ ::
Hailing from Amsterdam, producer/DJ GANZ has created a sonic Van Gogh with his latest release "If I Could Be Loved." Bright, swirling synths transport you to another dimension with his clashing electronic sounds and unique amalgamation of genres. Teaming up with vocalist Eline Mann, the track begins with soft, meandering synths, echoing in the background. As they slowly get louder, a thumping beat reminiscent of a ticking clock appears, as Mann aptly sings, "Only time will tell." The track reaffirms the concept that life is too short, and that we should jump at opportunities when they come our way, as who knows what life will throw at us. In this particular scenario, Mann narrates wanting to give love a shot, as you never know if you'll get an opportunity for a second chance.
The song continues to build, picking up to a fast-paced tempo with flashy arrangements emerging in the chorus. "If I Could Be Loved" is the ultimate, dance worthy anthem, perfect for those summer nights. Often collaborating with various artists, GANZ is able to deliver something different with each and every release. For this release, GANZ, A.K.A ​​Jordy Saämena shares, "I really liked her voice and specifically the raw edge which made her voice sound unique to me."
:: "Doors" – Someone Anyone ::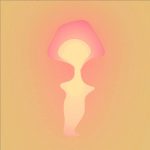 Someone Anyone's second single of the year is a sweetly hypnotic, beautiful heart-on-sleeve outpouring of love. Independently released May 12, "Doors" finds the British indie band waxing poetic atop a shuffling backbeat, with light vocal harmonies, tender instrumental flourishes, and lilting guitars leading the way to a gentle kind of catharsis.

Tell my why I'm here, if it's not for you I'm leaving
Tell me is it true, are you scared of it too?
I was hoping they'd let you pass with no questions asked
I was hoping they'd let me pass
You open doors, Open doors for me
you open doors, soften your claws for me
In this life, you could never, know love like this
Love like this is too much
"'Doors', to me, is our spring/summer feel good singalong tune," saxophonist Dan McConkey tells Atwood Magazine. "It's got a big chorus with a couple of different sections and is catchy as hell. It's fun for us to release something that's a bit more direct and on the nose perhaps, compared to songs like No Air or Birds. It always goes down a treat live too."
"'Doors' is about showing a more sensitive and inquisitive side to the band," frontman Harry Osborne adds. "We like to think that it's oozing love and friendship and the perfect vibes for Spring."
There's no disagreement there: This song radiates a warm, hazy, and inviting sunshine that fills the heart and soothes the soul. It's a moody song that aches in all the right ways, inviting us to join the band in their own bustling, enchanted daydream.
It's been two years now since Atwood Magazine premiered Someone Anyone's poignant song 2020, and my words then clearly still hold now: "A band that most definitely has that special something, Someone Anyone make refreshingly visceral music that cuts straight to the core." With "Doors," Someone Anyone might as well have opened their own and stepped right on through.
:: "Slaughterhouse" – Chat Pile ::
Having made a name for themselves with two stellar EP's in 2019, Remove Your Skin Please, and This Dungeon Earth, Chat Pile, an OKC quartet, are gearing up for their debut album release with the experimental metal, noise, and rock label, The Flenser.
Like many a Chat Pile song, "Slaugherhouse" is rife with industrial noise and drums, heavy guitars and bass, and most importantly, a classically deranged vocal performance from Raygun Busch whose delivery of lines such as "There's more screaming than you'd think" and "Haunted building, Haunted life" are nothing short of uncomfortable. Every bit of "Slaughterhouse" is classic Chat Pile: Horrifying, disturbing, and palpable. Their debut album, God's Country, is out on July 29th and I am nothing short of excited.
:: "All Is Well" – Thomas Dollbaum ::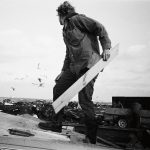 Moody, groovy, smoldering, and sweet, Thomas Dollbaum's "All Is Well" is a truly gorgeous eruption of stirring, tender soul. Evoking the otherwise inimitable warmth of the '70s, the single off Dollbaum's recently-released debut album Wellswood (out May 20 via Big Legal Mess Records) is a brooding, late night immersion of heavy feelings and smokey, seductive sounds to match.
When you fall asleep after everything so lonely
you can barely speak, I got two legs to walk
away from everything. I don't need your
sympathy, I got more than I can handle now. I
just need more angels, to keep me from
running around
And when you say, all is well
And when you say, all is fine
I miss you when you're gone.
I miss you when you're mine.
Dollbaum, a carpenter/construction worker/poet based in New Orleans, has a weathered, radiant voice that lights a fire inside: He enchants as he pours his heart into a song of longing and yearning:
When things go from bad to worse,
I can dreams of things to cry,
but you ain't nothing I can't leave tonight.
Some people need a woman to hold on to Some
people need that night train wine I need both
dear, because I'm selfish and unkind.
"'All is Well' was the first song I recorded for the album and I almost scrapped it completely," Dollbaum tells Atwood Magazine. "The first version of the song was a lot slower and it really didn't feel together until I came up with the lead guitar intro and the pseudo-funk, R&B feel that Duncan Troast (The Convenience) brought with his keys."
"The song tries to encompass the feeling of trying to convince yourself that you're over someone. It deals with that period of time when you've moved on from a relationship but can't really get past those residual feelings you have. I'm a big Lenny Williams and Anthony Hamilton fan and tried to capture the playfulness and the first person storytelling that is indicative of R&B song-writing while still keeping true to my own perspective and voice."
Aching in all of the right (and some of the wrong) ways, "All Is Well" is a reminder to hold your loved ones close and cherish your moments together. Who knows what the future may hold? All you have is now, so use it wisely and enjoy the times when all is well.
:: Younger Then – Jillian Lake ::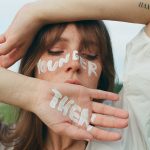 Jillian Lake is Canada's version of Maggie Rogers and if you don't know her already, then you need to stop what you're doing. Unveiling her debut album, Younger Then, the Vancouver indie folk/pop artist displays 13 stunning tracks, all of which glisten with her iridescent vocals, warming instrumentation and overall organic, nourishing, feel-good vibe. Described by the artist as an album of "big feelings," Lake isn't afraid to hold back her emotions, as she lets them spill out into both her music and lyrics. Honest, raw and totally personal, she lets us into her world, exposing every detail of her life.
She confides, "When I wrote the album I was going through a lot of firsts – grief, falling in love, multiple heartbreaks, discovering myself, feeling alive, picking myself up and experiencing it all over again. Such vulnerable and raw moments that felt so powerful. I've never ran away from vulnerability, and when I wrote these songs it was so indicative of everything I was feeling at the time. With so much time gone by now, it feels very reminiscent and nostalgic of that time, and I can look back and see how far I've come."
From fan favorite "XVII" which drips with a voguish tone, to the folky wholesomeness of "Bleed Baby Bleed" and the uplifting, dancy "Olympia", there's a song to match every emotion in life. Encouraging listeners to live unapologetically themselves, Younger Then is like an instruction manual for the good life.
:: "TERMINATOR" – Polartropica ::
Otherworldly dream pop artist Polartropica unleashed her wistful and hunting new track entitled "TERMINATOR." The stirring release is a heartbreaking narration of personal accounts during the Stop AAPI hate and Protect Our Elders movement last year. With velvety vocals soaring atop enthralling beats the single is wholly hypnotizing. Listeners hang on her every word and each lyric tells a powerful tale of resilience and strength.
Polartropica is the moniker of Los Angeles based artist Ihui. Known for her quirky galactic sound, she creates music that transports you to alternate worlds. Her modern synths style fused with classical strings concoct a pairing that is pure bliss. Just like the sonics melding two opposites her name also does the same, creating a kind of oxymoron. That is what makes her music so unique. "TERMINATOR" emits that distinct, intriguing quality.
:: The Eminem Show (Expanded Edition) – Eminem ::
Oh, how I recall being 11 years or so around 2003, popping in The Eminem Show CD that I'd somehow deceived my parents into buying for me, and growing wide-eyed at all the cursing and screaming on the opening track, "White America." But as everybody who knows me can tell, that moment certainly had quite the influence on my tastes in music in the long run! In any case, it's great to return to one of rap's all-time blockbuster albums on the 20th anniversary of its release, especially with an additional 18 tracks tacked on as part of this "expanded edition."
The Eminem Show has its inconsistencies and outdated moments, but its numerous high points still soar high. "Til' I Collapse," "Business," "Square Dance," "Soldier," "Say Goodbye To Hollywood" and more remain packed with unbelievable amounts of verbal energy. Meanwhile, it's always a grand experience to tune into Eminem at his most playful and comical ("Without Me"), serious and introspective ("Cleanin' Out My Closet"), and altruistic to his fellow aspirational suburbanites ("Sing For The Moment"). This album represents the biggest rapper in history at the peak of his popularity, and the evidence for what gained him that status is everywhere.
Out of all the bonus material, "Stimulate" is the most expected inclusion, as it is a relatively well-known recording from The Eminem Show era that didn't quite make the album cut but has found a niche audience over the years. It's great to know this track is now available on Spotify, so that today's crowd will now have easy access to the dazzling flow and alliteration on display here ("I constantly bomb back to combat attacks with constant concepts from lyrics constantly took out of context!"). A bit later, Eminem joins the merry men of G-Unit on the fiery "Bump Heads"— their disses to Ja Rule and The Source magazine may feel antiquated at this point, but it is a pleasant reminder of the period where these guys ruled the rap charts. A couple other studio recordings, a handful of live ones, and finally the instrumentals to some of the album's most popular songs collectively prove that this album was indeed one worthy of expansion. Thanks, Em!
:: Space Boy – Soran ::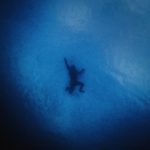 Dreamily sweet and intimately vulnerable, Soran's latest EP sees the Montreal singer/songwriter reeling through the highs and lows of his coming-of-age: A time when the artist both looks back on his past, and forward to his future. Released May 6, 2022 via Universal Music Canada, Space Boy has his head in the clouds and his feet on the ground all at once. It's a record of substance and connection (both inside and out), with cinematic highs and intimate lows, atmospheric electro-tinged and acoustic pop moments that sit happily next to one another. It's experimental and sonically colorful, emotionally revealing, and altogether catchy from start to finish.
All the time we're losing fighting
All the time we're spending trying to hide
Oh I can feel it slowly filling us 
Inside with more than crying 
You and I are slowly drowning  again
But i refuse to think we've only 
Rained on each other 
Cause you can always count on me 
If we ever go any lower 
Baby take a moment
Cause what if i love you
Just the same as i did yesterday
What if i need you 
To believe that i won't walk away
What if i told you 
You make me complete
What if i told you…
"A lot of this EP was made throughout the pandemic and during a period of grief for me," Soran tells Atwood Magazine. "I am trying to get to this space of freedom when creating. When getting to this space of freedom it's like someone else is making/writing the music for me, through me. The songs I write that stick with me the most are the ones that just happen."
Diving deeper into the substance of this record, he talks about how he explored his world and his stories in tandem with a Japanese anime that holds a very special place in his life.
"Space Boy tells my story in parallel with the 1960s Japanese anime 'Space Boy Soran,' from which my mother was inspired to choose my first name. Each song tells an experience that I lived the past 3-4 years and you can hear at the same time the evolution of my sounds shape. This EP is the introduction to a world where I, Space Boy, am about to dive to become the Soran invested with a mission: to reinvent the perspective of what is 'Pop'."
EP singles "Space Boy" and "What If" are particularly bright moments of musical magic for Soran, yet the entire EP is worth a listener's time as the artist reckons with himself and his surroundings, laying himself bare in dramatic, emotive pop that hits all the right heartstrings.
— — — —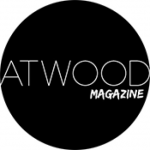 :: Weekly Roundup ::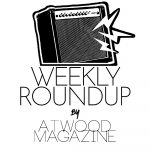 ---
:: This Week's Features ::
---